You're all invited to the biggest party of the year! Plyco is turning 17 on July 1, so to celebrate we're gathering all of our friends for a one day only 17% off sale.
You may have recently seen some cryptic messages on Plyco's social media asking everybody to "save the date". If you haven't already, it's time to make a note in your calendar, because we're offering a 17% store-wide discount to coincide with the anniversary of Plyco first opening its doors. On Wednesday July 1 we'll be throwing the biggest plywood themed birthday bash you have ever seen!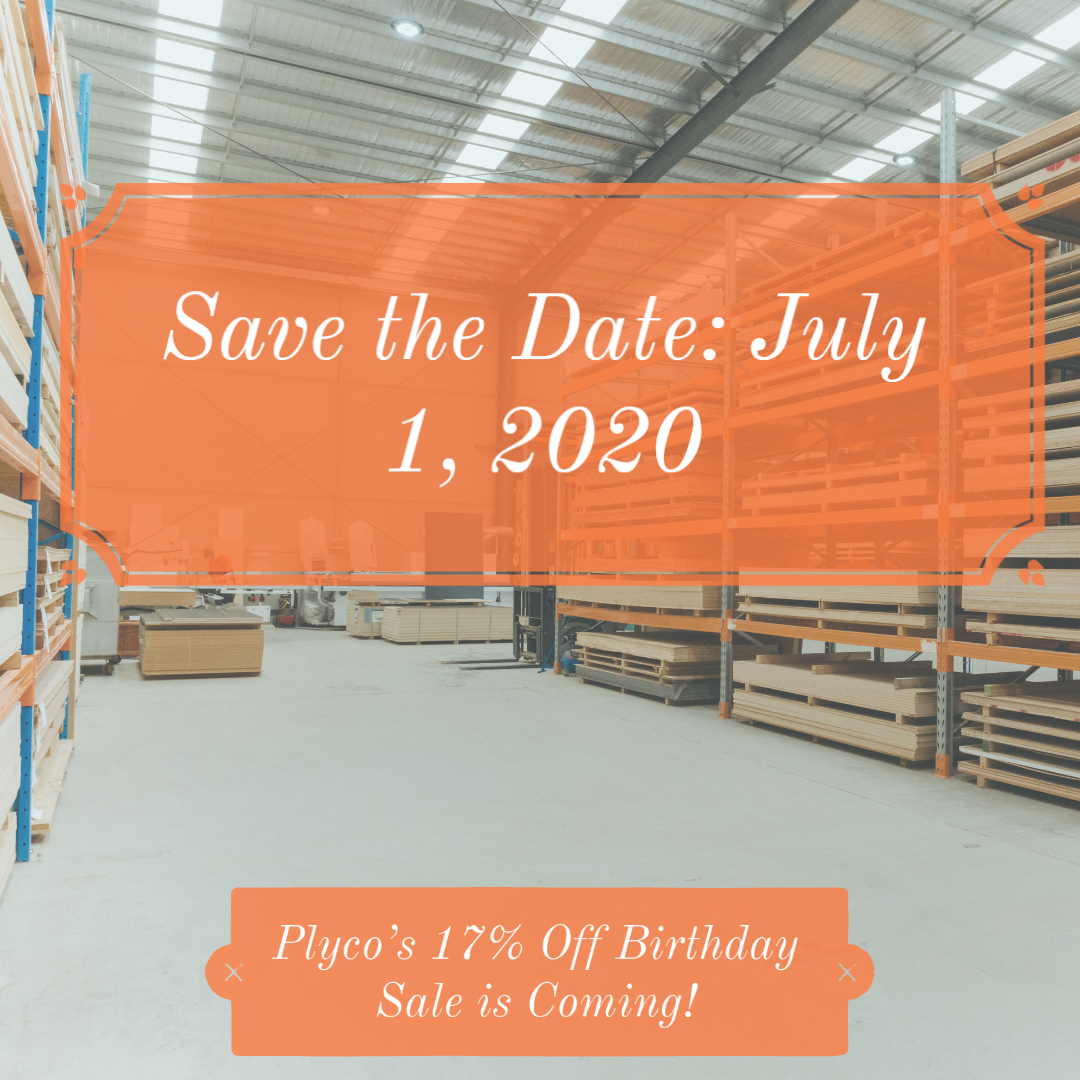 You can claim this discount by purchasing as little or as much plywood as you desire, and every single product (excluding our already discounted Shadowclad) is included in this massive birthday bonanza. The one thing you do need to keep in mind is that purchases must be made on July 1 to get the 17% off deal. That means you have from 12:00am until 11:59pm to revel in those savings.
17th Birthday Sale Details
Date: 12am - 11:59pm July 1 (AEST)
Discount: 17% off all products (excludes Shadowclad)
Location: Online or in store (Fairfield and Mornington)
If you've been on the fence about purchasing something, now is the perfect time! Perhaps you want to check out our brand new MicroPanel range, featuring six unique laser cutter compatible MDF products. Or maybe you've had your eye on some beautiful architectural sheets? Whatever you've been dreaming about, today is the perfect time to turn it into a reality!
Starting from humble beginnings 17 years ago, Plyco has grown considerably all thanks to the support of our loyal customers. Without you we wouldn't be able to cultivate and curate the largest collection of plywood products in Australia. From everybody here at Plyco we say thank you, and hope we see you around for the next 17 years!
Head to Plyco's online store and help us get the party started.