What do you think of when you hear the word "architectural"? Some may think of intricately designed buildings, while others might have their minds jump to thoughts of smaller scale projects that still harness cutting edge trends and ideas. Plyco's Architectural Plywood Collection covers all of these ideas and combines them into a range that is sure to dazzle, mesmerise, and stand out from the pack.
Here's what we'll cover:
What is Architectural Plywood?

Types of Architectural Plywood

Architectural Plywood Applications

Architectural Plywood Properties

Architectural Plywood vs Construction Plywood

Where to Buy Architectural Plywood
What is Architectural Plywood?
Architectural Plywood is a very broad term that can cover countless numbers of plywood sheets that are all vastly different from one another. The short description of this collection of plywood products is that each option that falls under this banner is guaranteed to be tailored towards architects who are seeking beautiful and bold designs of both the interior and exterior varieties.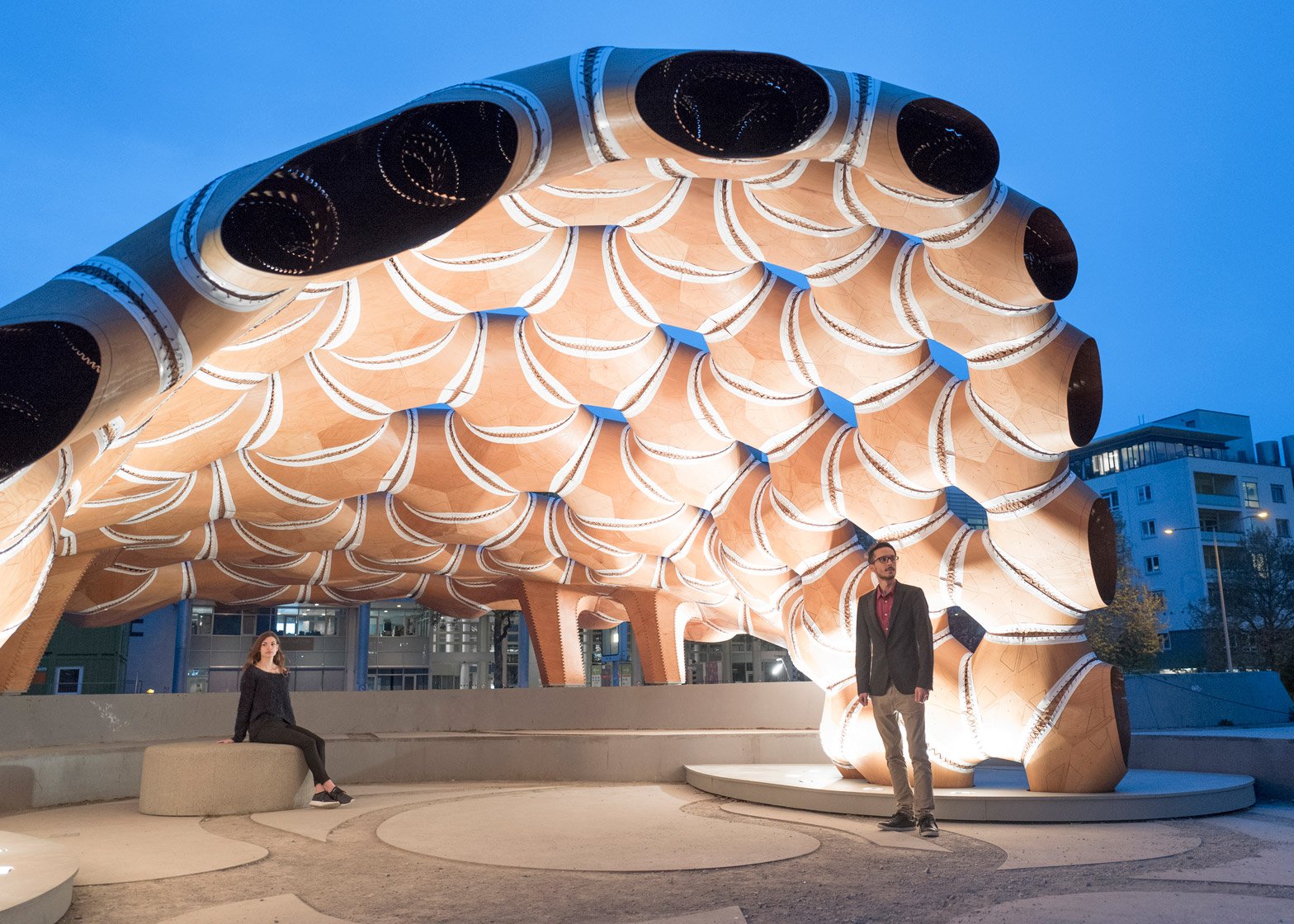 Every architect has different tastes, every project requires something new, and every customer has unique plans. Because no two people are ever the same, Plyco set out to make an Architectural Plywood Collection that really can't be defined. One product will harness the beauty of natural woodgrains, another will utilise the hard wearing nature and beauty of timber laminate, and another will use timber veneers to create a whole array of new choices. Because of this, answering the question of "what is Architectural Plywood?" is virtually impossible!
Types of Architectural Plywood Products
With so many boards to choose from, Plyco's Architectural range can get a little confusing if you're not already a certified plywood expert. To help assist your decision making we have a fast guide to each of our Architectural product below.
European Poplar Plywood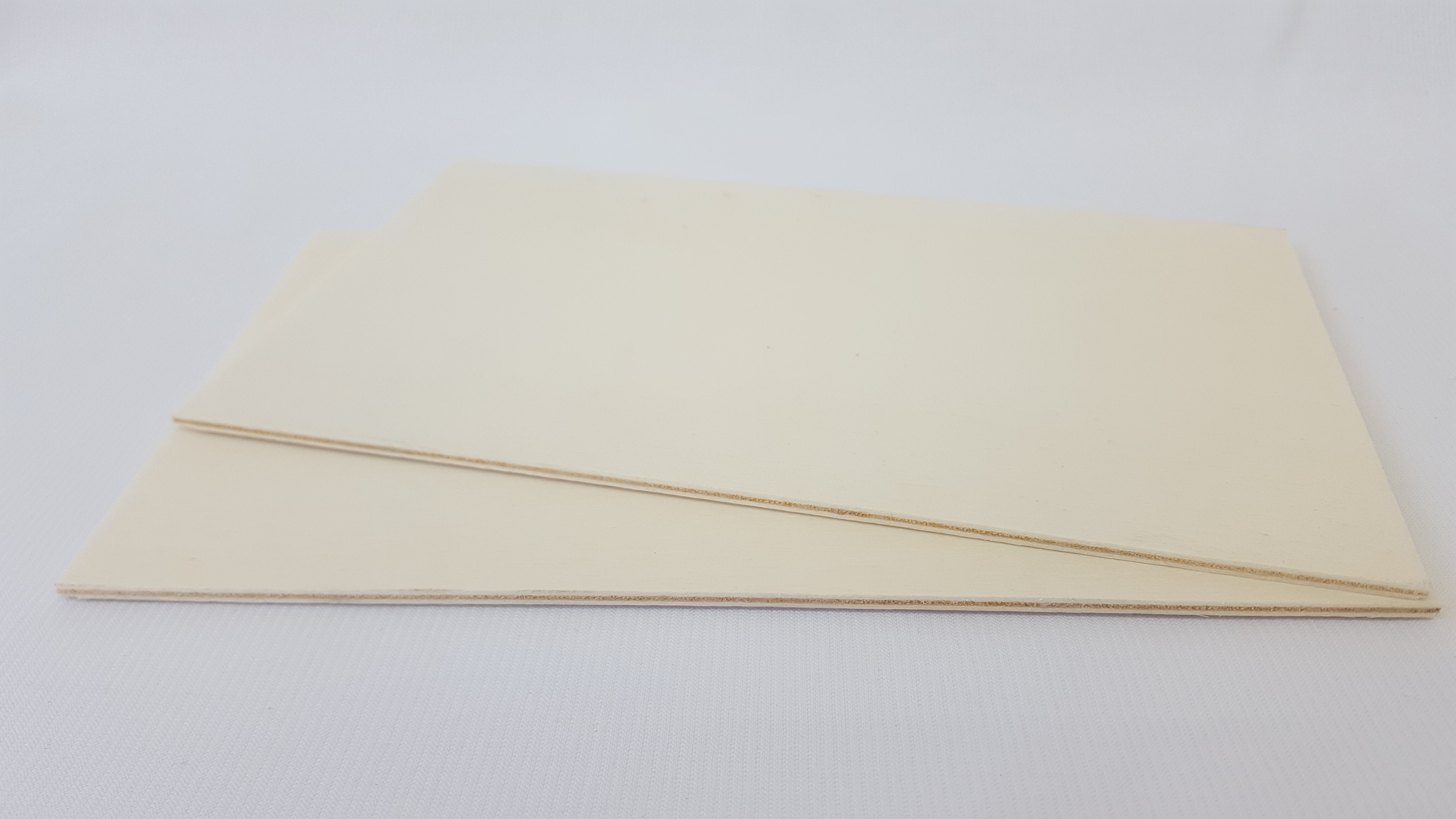 Plyco's European Poplar Plywood
European Poplar Plywood is used by the world's most prestigious manufacturers of furniture due to its high quality, light weight, strength, ease of cutting, flexibility, low formaldehyde emissions, and its environmental certification. In particular, its Forest Stewardship Council (FSC) and E0 certification have made it very popular and perfect for environmentally responsible developments. Alongside our standard Poplar Plywood is a variation called Poplar Oriented Strand Board (OSB). This product is formed by layering strands of Poplar veneer at various angles and offers excellent workability with a unique visual look.
Hoop Pine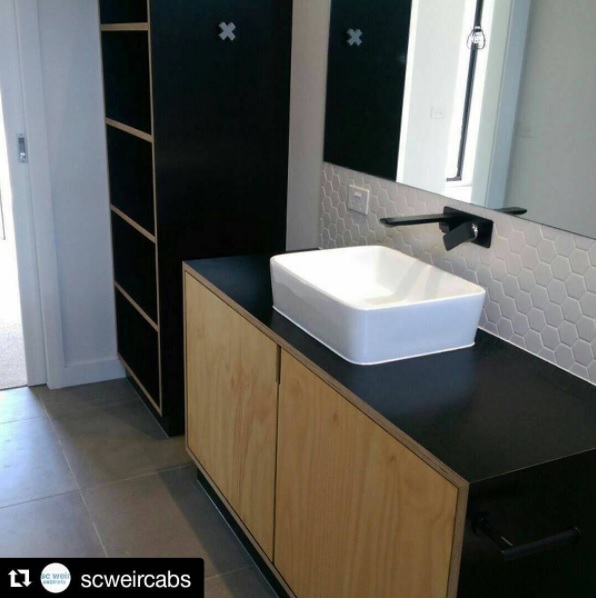 A Hoop Pine bathroom cabinet made by SC Weir Cabinets
Hoop Pine is a native Australian species, which is manufactured from sustainable and renewable log plantations in South East Queensland. Hoop Pine is known for its remarkable surface finishing capacity, which makes it an excellent substrate for high quality exterior paint, stains and sealants.
While Hoop Pine is perfect for laser cutting, it also sees use for non-structural, interior applications such as furniture, interior door skins, ceiling linings, acoustic panels and interior walls where a high quality aesthetic finish is required.
Birch Plywood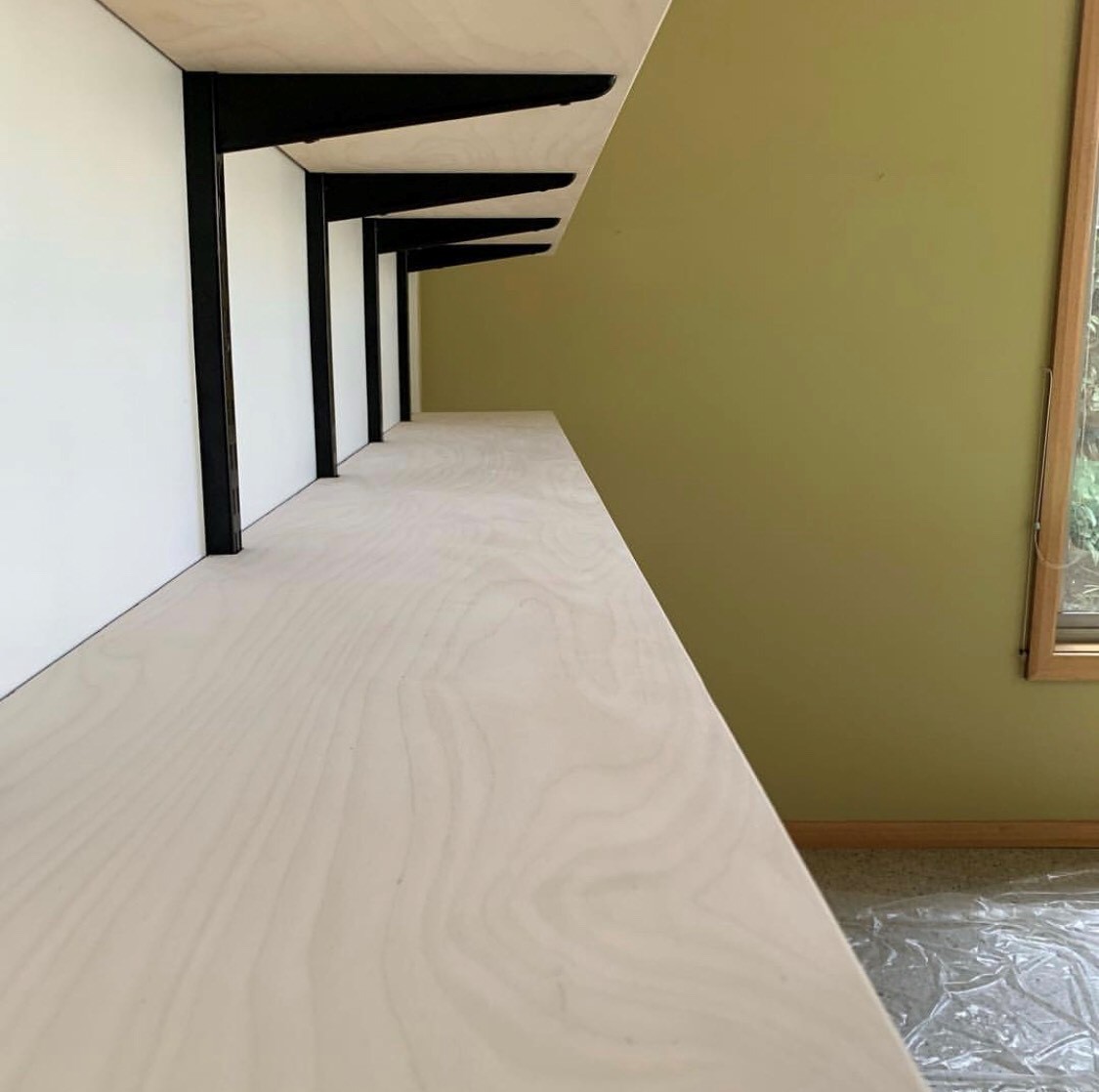 Birch Plywood shelving made by CJ and C Construction
Our Birch Premium Plywood variety is the highest quality grade available for Birch Ply. The front face of each sheet is an A-grade, which gives the product an incredibly clean look with a distinct face that can be clear finished or stained. The back face is a B-grade and may have several oval or butterfly shaped veneer patches, which replace any knotholes.
Birch Ply sheets are recognisable by their warm, light coloured appearance and grain detail. These aesthetic qualities combined with the high structural integrity means our Birch Premium Ply is perfect for both interior and exterior applications.
Decoply
Decoply is an exclusive product made in our Fairfield manufacturing plant using high pressure laminate pressed onto Birch Plywood. The panels are made to order utilising our Décor range of laminated colours.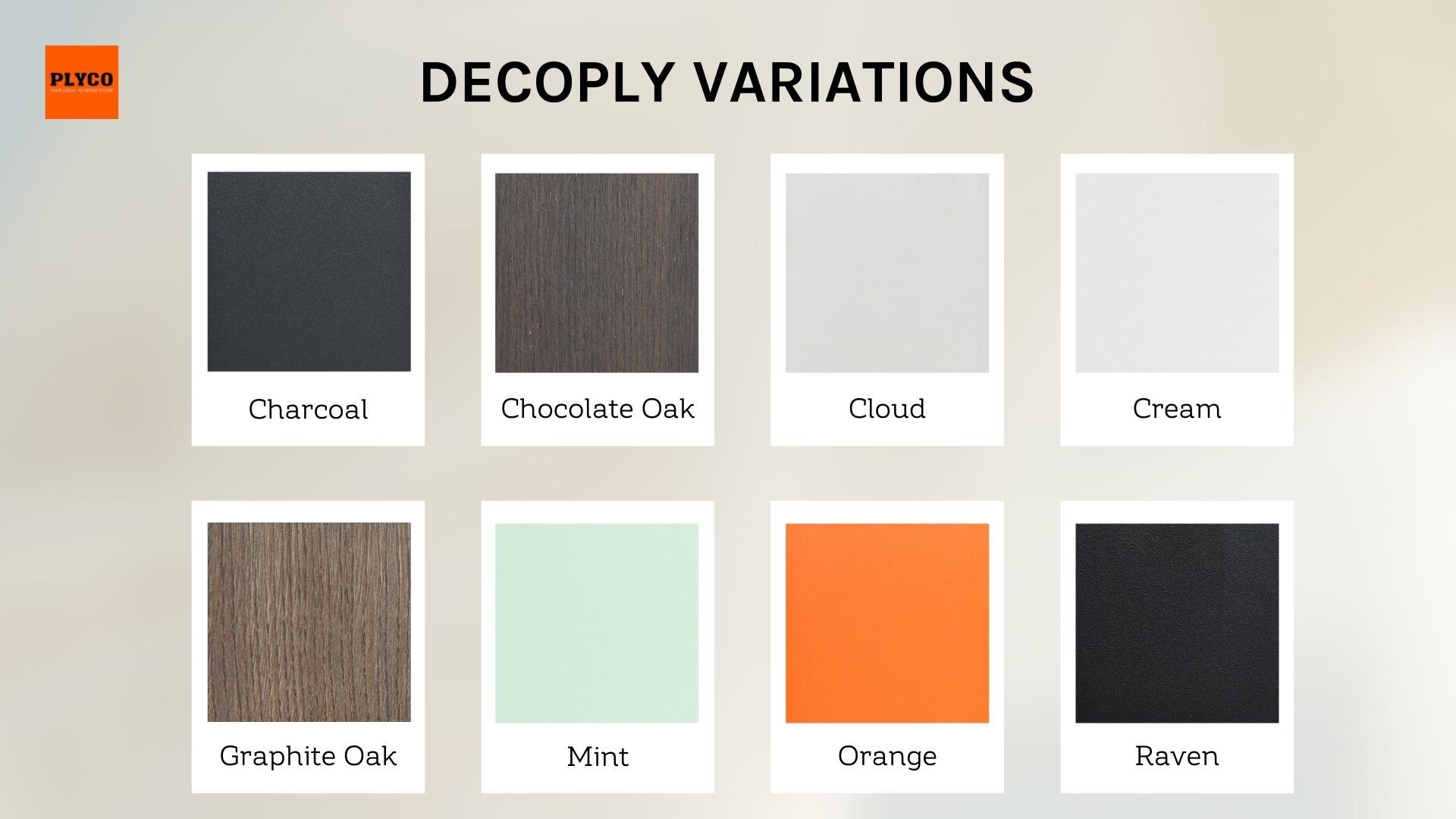 Plyco's range of Decoply products.
The different thicknesses we offer for the Decoply range from 4mm - 30mm. We currently have ten different solid laminate colours (snow, slate, orange, raven, mint, rust, sky, charcoal, cloud and cream) as well as three woodgrain colours (white oak, graphite oak and chocolate oak).
Strataply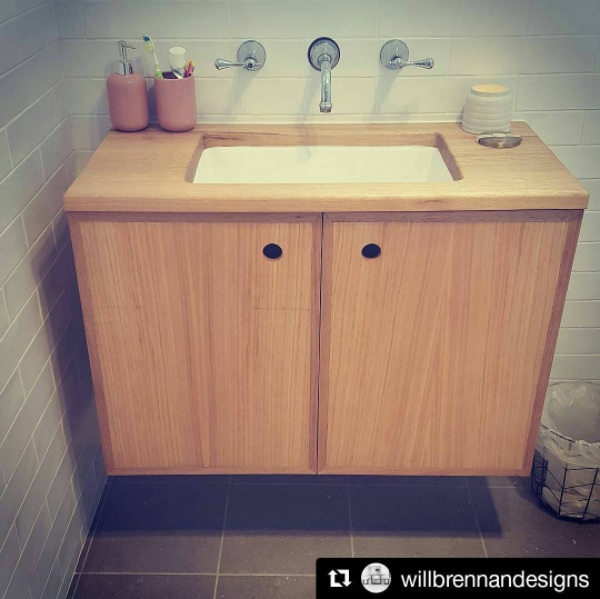 A Tasmanian Oak Strataply cabinet made by Will Brennan Designs
Strataply is a product made exclusively here at Plyco's Fairfield manufacturing plant. Strataply combines a Birch Plywood core with a custom decorative natural timber veneer pressed onto the face and/or back of the sheet. We have 13 stock veneers kept on hand (American Cherry, American Oak, American Walnut, Blackbutt, NFG Blackbutt, European Beech, Jarrah, Rock Maple, Sapele, Silky Oak, Tasmanian Blackwood, Tasmanian Myrtle, and Tasmanian Oak), however, if you've spotted a particular veneer out in the wild that has caught your eye, and it's commercially available, Plyco will source it specifically for you.
Bamboo Plywood
Bamboo Plywood is a product variety that has grown in popularity exponentially recently and doesn't show signs of slowing down anytime soon. It's being adopted almost as fast as bamboo plants grow! Bamboo Plywood sheets are highly versatile and can be cut by traditional hand tools as well as newer methods like laser cutters.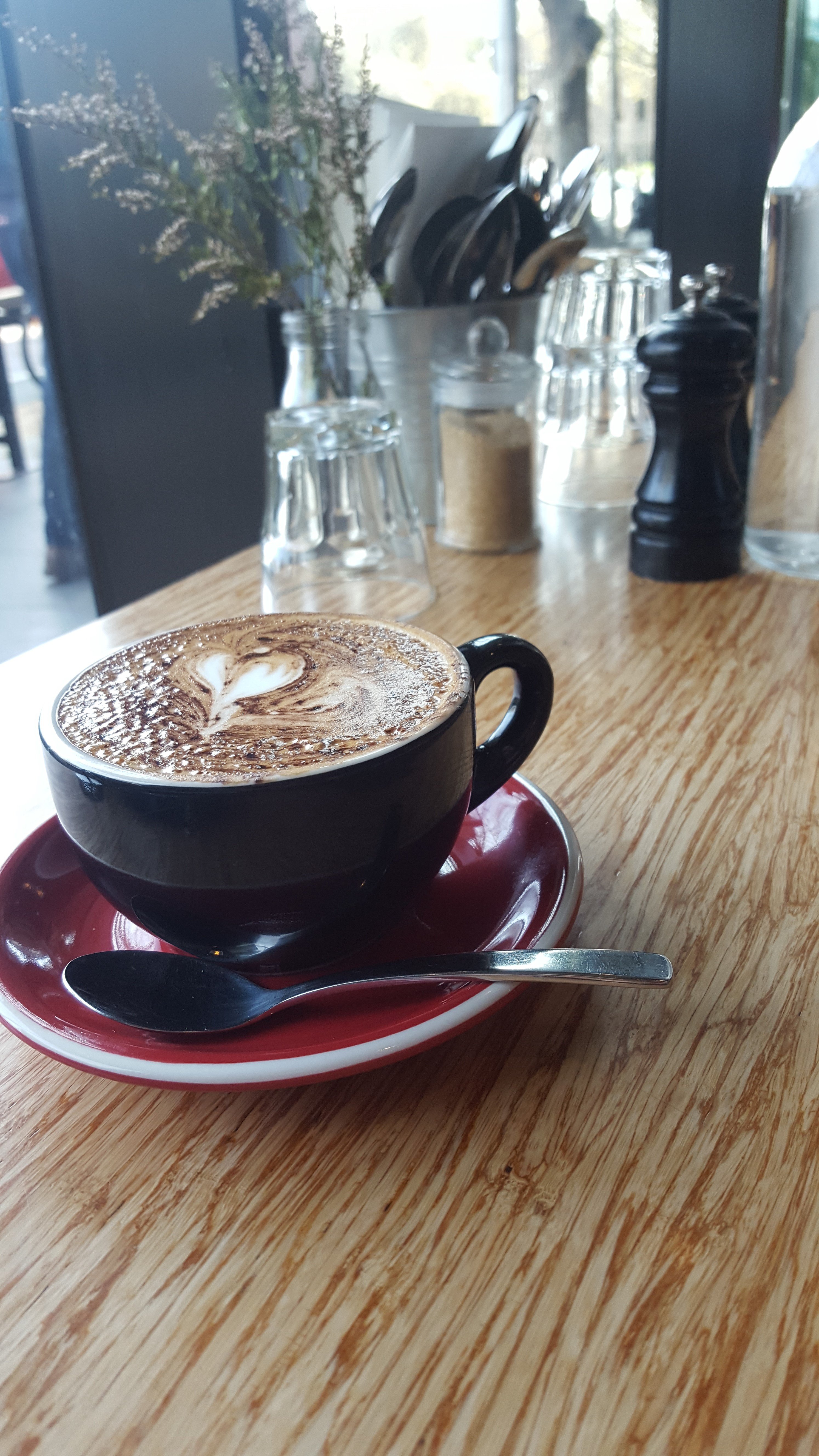 A cafe tabletop made from Bamboo Plywood
Revered for its natural beauty, Bamboo is also the most environmentally friendly "Plywood" product available. Bamboo plants are technically considered a grass and can grow at a rate of 91cm per day, so harvesting can actually help prevent overgrowth. The root system remains in place when cut-down, allowing growth to constantly occur and negating any possible impact that could possibly be placed on the plant. Bamboo Plywood looks stunning, and at the same time you won't be hurting the planet by utilising it!
Architectural Plywood Applications
As we mentioned, Architectural Plywood is a broad ranging term, so as a result there are numerous applications the many products can be used for — too many to list!
A Birch Plywood speaker box made by Coffee Machinist
Some of the more popular applications we see for our Architectural products include ceiling lining, furniture, shelving, panelling, doors, table lamination substrates, shop-fitting and even craft projects. Whether construction, kitchens and bathrooms, furniture, cabinetry, or joinery is your industry, there will be something (or many things) perfect for your job within Plyco's Architectural Plywood Collection.
Architectural Plywood Properties
The old saying goes: "don't judge a book by its cover". However, at Plyco, judging our Architectural Plywood on its looks is highly encouraged! The primary focus of this entire collection is too look stunning and help you create the most beautiful interior and exterior applications possible.
Despite this heavy focus on looking good, most of our Architectural Plywood options have loads of other incredible bonuses that will make your project stand out in ways that aren't purely visual. For example, our Spotless Laminate looks incredibly with its super matte finish available in a range of colours. But once you dig a little deeper you'll find that the laminate has been specifically designed for impact resistance, heat resistance, and is guaranteed to not fail due to exposure to light.
Everywhere you look in Plyco's Architectural range you'll find handy and unique properties like these. So, while visual aesthetic plays a big part, it does pay to dig under the surface and find out what else makes our Architectural Plywood standout.
Architectural Plywood vs Construction Plywood
Construction Plywood and Architectural Plywood are two sides of the same coin. On one hand you have a range of products focused on the strength of the board (Construction), while the other is all about making a statement through eye-catching visuals (Architectural). Many products in both ranges will have some crossover, for example, Black Birch Film Face Plywood has a sleek architectural finish while also being incredibly strong. Despite these crossover products you'll still find that they favour one style of Plywood over the other.
While classifying an Architectural Plywood can be tough, determining what is a Construction Plywood is much easier — basically anything designed with construction in mind falls under it! Whether it's building a house, concrete formwork, or installing a floor, every piece of Construction Plywood at Plyco is guaranteed to be packed with the strength you need.
To learn more about Plyco's Construction Plywood range, check out our Complete Guide to Construction Plywood .
Where to Buy Architectural Plywood
The best and easiest place to purchase Architectural Plywood is right here at Plyco. Not only do we have the largest selection of Architectural Plywood in Australia, but we also have the largest selection of plywood in general. You'll also find the cheapest prices alongside the highest quality products.
When you also add in our cut to size service, online store, and Australia-wide delivery, it's clear that Plyco is your one-stop plywood shop.
If you like what you see in our Architectural range, why not head over to our online store? Not only can you get a close look at each and every product, but they're also all available to purchase from wherever you are! How's that for convenience?