While we do love a fancy piece of Architectural Plywood here at Plyco, we also realise that sometimes having strength and grit is a little more important. Our Construction Plywood range has been created with the purpose of giving you the stability and trust needed when working on a construction-based application. Where other plywood sheets might falter, these hard working boards are built to stand the test of time.
Here's what we'll cover:
What is Construction Plywood?

Types of Construction Plywood

Construction Plywood Applications

Construction Plywood Properties

Construction Plywood Dimensions

Construction Plywood vs Architectural Plywood

Where to buy Construction Plywood
What is Construction Plywood?
A number of different products fall under the category of Construction Plywood but the thing they all share in common is they are incredibly strong. Essentially, a piece of Construction Plywood is something that can be relied upon for its strength and physical capabilities. Need a Plywood board that is capable of standing up no matter what gets thrown at it? Then we recommend making a beeline for our construction collection immediately.
Types of Construction Plywood
When you look at Construction Plywood you'll find two sub-categories: Structural and Non-Structural Plywood. While the may look similar to the eye, and even incredibly similar when their features are put on paper, they differ in some very important ways
Structural Plywood
Structural Plywood is manufactured to a structural standard and is Forest Stewardship Council certified, which means it can be used for things like the bracing of houses. The prime example of what a Structural Plywood can be is Plyco's CD Structural. This product features a C-grade face and D-grade back with an A-bond glue line. This is manufactured to meet the Australian and New Zealand structural standard for plywood, meaning you can rely on these boards for any applications that require a known rating.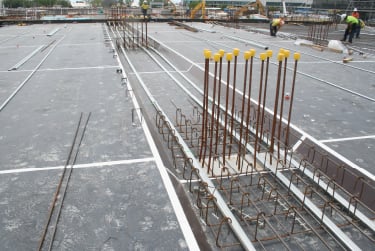 Plyco's Formply utilised for concrete formwork
Additionally, there is also Formply, which is structurally rated and manufactured using a high-density overlay of phenolic resin impregnated paper bonded to plywood. This helps protect the hardwood face veneer and provides a sound, protected surface. The unique facial features combined with structural integrity makes Formply an extremely popular choice for both structural and non-structural applications.
Finally, for those of you with flooring projects in mind, our collection of Tongue & Groove Flooring products have you covered. These sheets are suitable for both structural and non-structural applications, are available in plywood or particle board, and have a handy PVC tongue & groove system that allow for the easiest installation possible.
Non-Structural Plywood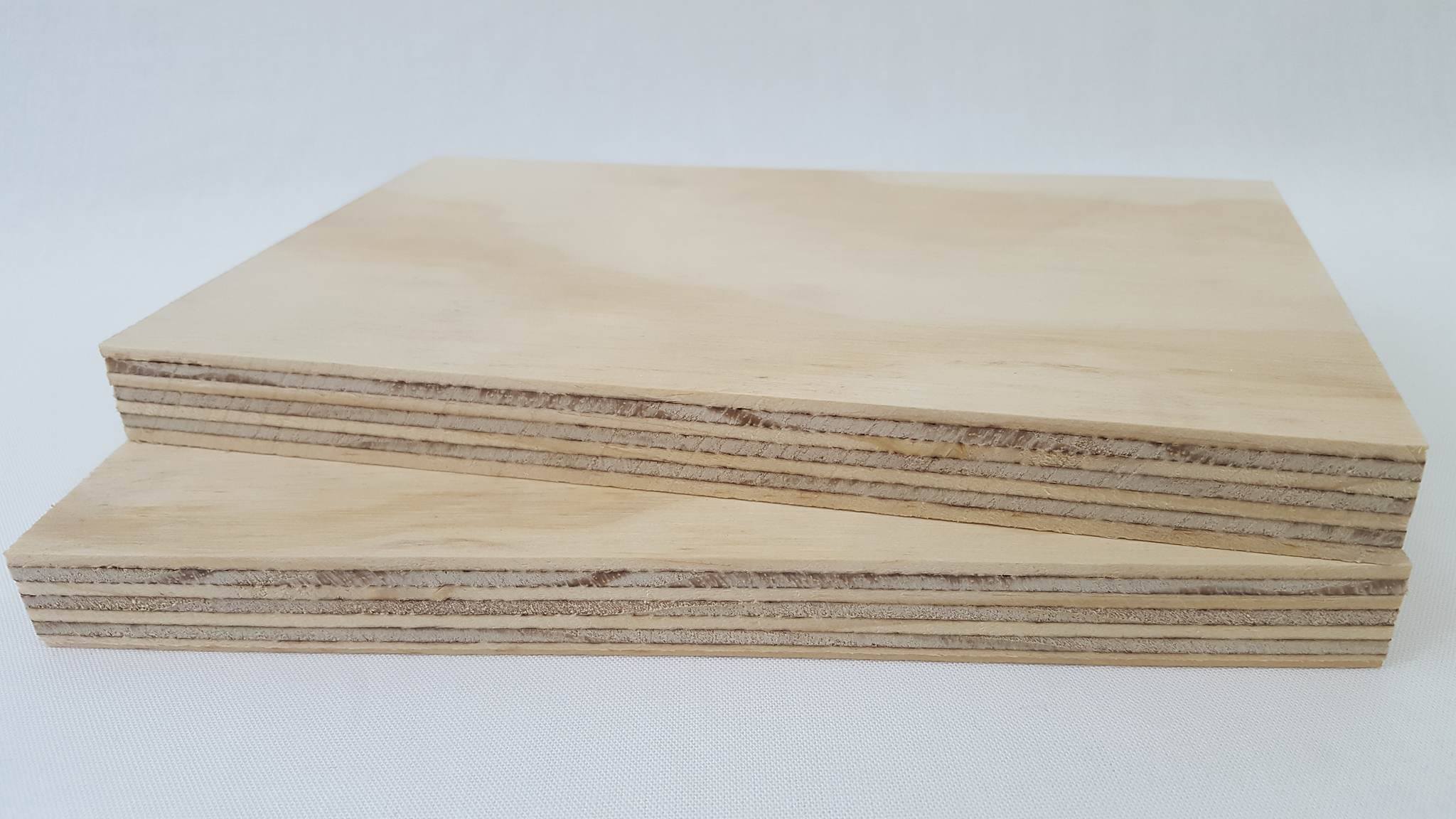 Plyco's CD Non-Structural Plywood
Non-Structural Plywood possesses very similar characteristics to CD Structural Plywood, but hasn't been structurally rated, which means it can't be used for things requiring a stress grading. Here you'll find the product may have a B or C front face grade and a C or D back grade, however it always contains an A-Bond glue line.
CD Non Structural Plywood is the stock standard option, however, we have a number of other choices for you as part of our non-structural construction products. BC Radiata Pine Plywood has increased visual qualities, Flexiply has got you covered for those curved applications, and our MDF or Particle Board ranges are always a popular choice.
Construction Plywood Applications
Construction Plywood is most heavily used by builders. The structurally rated and stress graded varieties are perfect for things like building houses or construction jobs where having a guarantee that the product will withstand is vital. Similarly, the products without any stress grading are still often used in building and construction, albeit for purposes that don't have the same requirements for structural grading.
Due to its versatility, Construction Plywood can be used in a wide variety of ways. Structural Plywood is generally the choice for jobs like flooring, the bracing of houses, and applications where aesthetic appearance is not critical. Non-Structural Plywood can still be used in ways like flooring and basically anything that does not require a rating or grading. Essentially, if aesthetic appearance is not required these two types of plywood will most likely be able to get the job done.
Formply is the most adaptable of Plyco's Construction Plywood options. While Formply will often see use for concrete formwork and bridge building, it is also suitable for applications needing a more architectural flare, like furniture, joinery, and shop-fitting.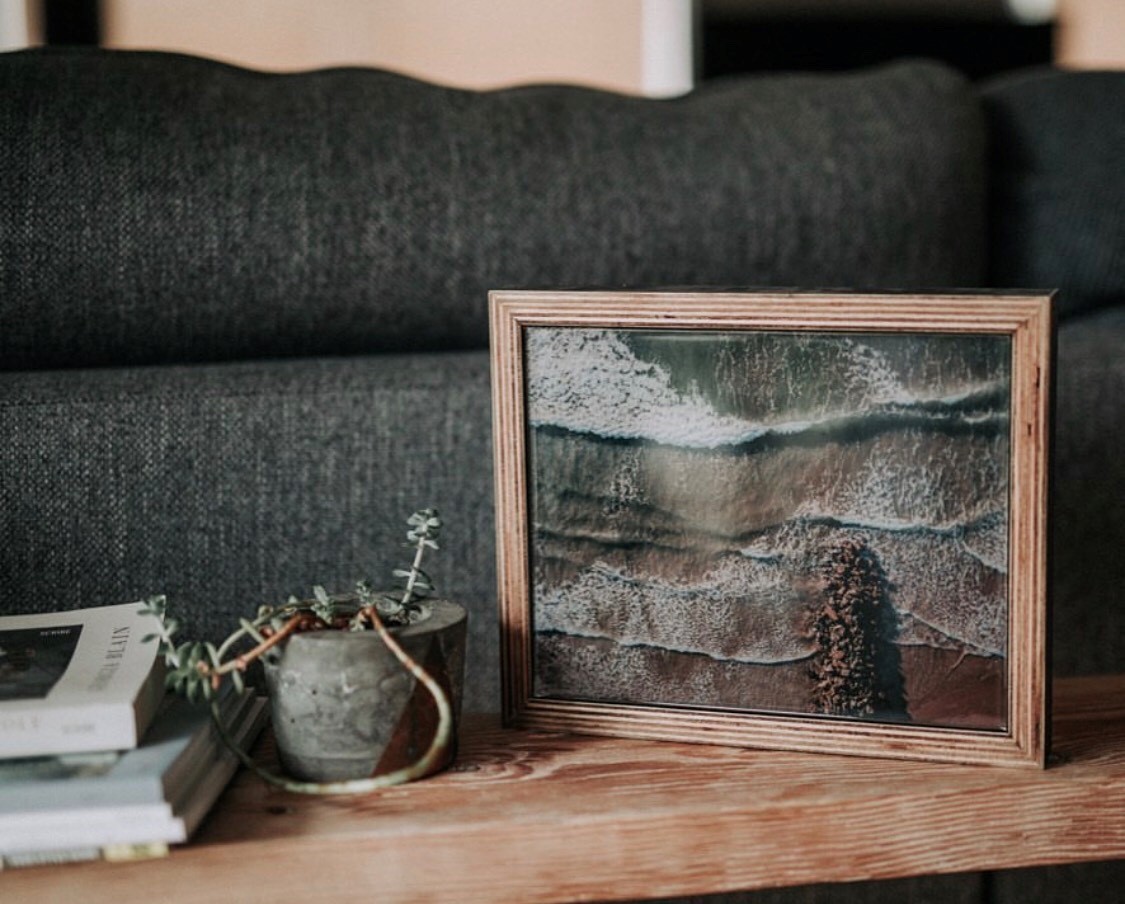 One of the many unique ways Formply can be used. Here Peach and Company has created a picture frame
Construction Plywood Properties
The most important property you will in find any piece of Construction Plywood is strength. If a certain product under this umbrella catches your eye then you can rest assured it will be strong enough to get the job done.
An important property to be aware of is that most Construction Ply options forego flashy aesthetic finishes. If you require something that has an architectural flare to it you might want to grab a sheet of Formply. Here you'll find a product that packs the punch of Construction Plywood, but also introduces a clean face manufactured using a high-density overlay of phenolic resin impregnated paper bonded to plywood. Available in a number of colours, Formply is your best bet to combine the two world's of beauty and brawn.
Finally, every Construction Plywood product at Plyco has an A-bond glue line. This means the boards are built to last, and is a big reason why they can be used in strength-based applications.
Construction Plywood Dimensions
Because there are so many different product that fall into our Construction Plywood range there are also just as many different dimensions available. Our standard size sheet for plywood is 2400 x 1200mm, which is available for all of our Construction Plywood products (or 2440 x 1220mm for our Flexiply).
CD Structural Plywood is also available in 2700 x 1200mm sheets, and comes in a range of thicknesses from 7mm up to 25mm.
CD Non-Structural Plywood is only available in the standard 2400 x 1200mm sheet size and in the same thickness range as its Structural brother.
Plastic Faced Formply is available in 17mm and 25mm, while our Black Birch Film Face comes in 12mm, 18mm, and 25mm.
BC Radiata Plywood is available in four thicknesses (3mm, 12mm, 15mm, 18mm).
For Flexiply you have a choice between 5mm and 8mm boards.
Lastly, our MDF, Particle Board and Tongue & Groove Flooring are available in a wide variety of sizes and thicknesses. You can find more in-depth information about those products in their respective Complete Guides.
However, if none of these sizes fit exactly what you want you can take advantage of our cut to size service. Here you can submit your specifications and Plyco will whip your board into the exact dimensions you desire. Just fill out our cut to size form and you'll have your specialised sheet in no time.
Construction Plywood vs Architectural Plywood
Construction Plywood and Architectural Plywood are two sides of the same coin. On one hand you have a range of products focused on the strength of the board (Construction), while the other is all about making a statement through eye-catching visuals (Architectural). Many products in both ranges will have some crossover, for example, Black Birch Film Face Plywood has a sleek architectural finish while also being incredibly strong. Despite these crossover products you'll still find that they favour one style of Plywood over the other.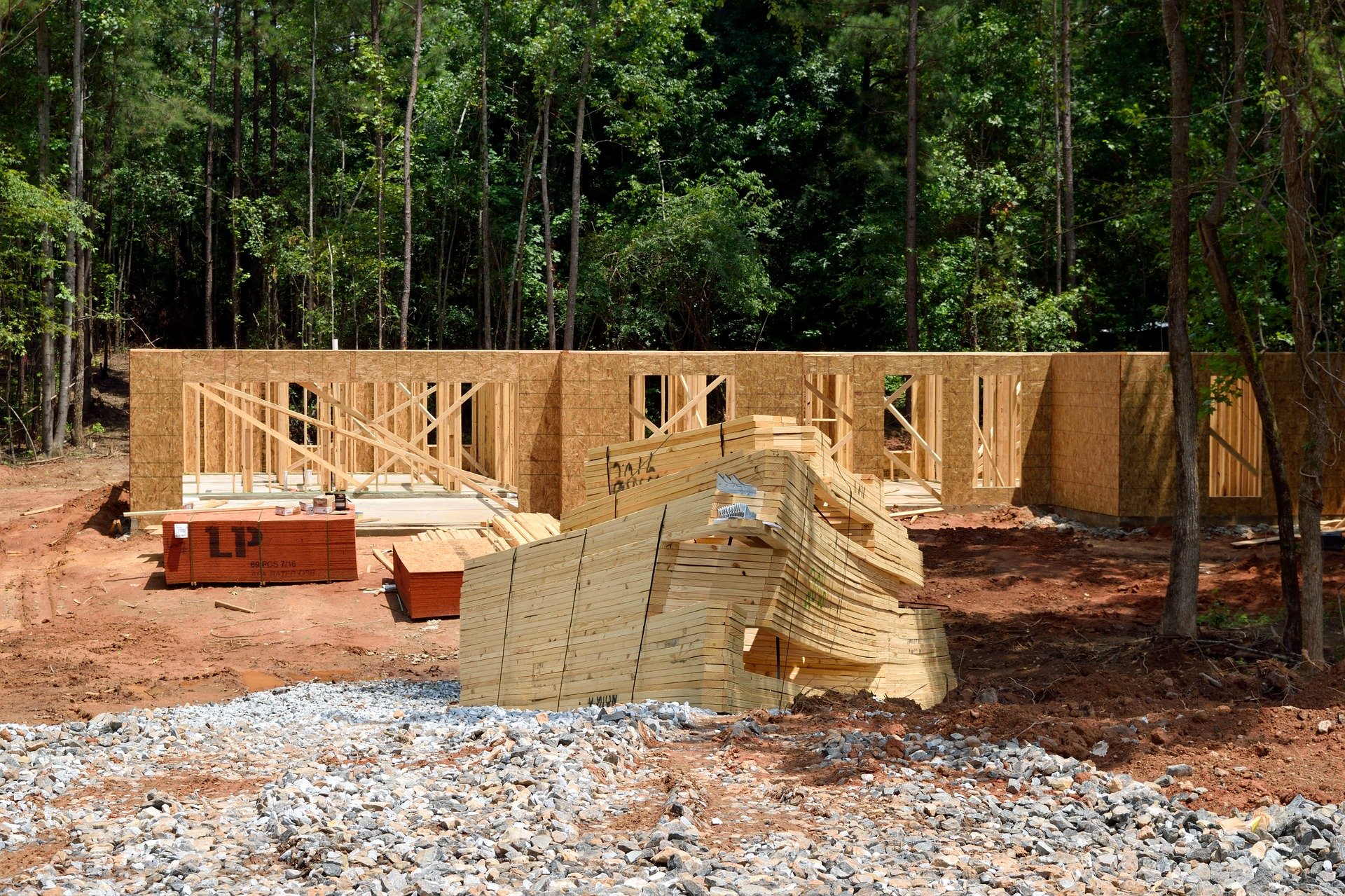 Framework is a great application for Construction Plywood. Not so much for Architectural Plywood.
While it's generally pretty easy to classify something as a Construction Plywood — basically anything designed with construction in mind falls under it — it can be harder to determine an Architectural Plywood. There are so many unique styles and finishes that it's impossible to sum up quickly. You'll find natural woodgrain finishes, timber veneers, and timber laminates all under the same roof, all of which are well and truly Architectural Plywood.
To learn more about Plyco's Architectural Plywood range, check out our Complete Guide to Architectural Plywood.
Where to Buy Construction Plywood?
There is only one place you should seriously consider when it comes to buying Plywood and that's Plyco. We take our plywood seriously. It's our speciality, which means we excel in numerous areas where other general hardware stores can't. Not only do we have the most extensive range of Construction Plywood in Australia and the cheapest prices possible, but we also have the largest variety when it comes to sizes and thicknesses.
When you also consider that we offer a cut to size service, online shopping for nearly all of our products, and Australia-wide shipping, it's clear that Plyco can't be beat when it comes to Construction Plywood.
If you'd like the latest prices on our extensive range of Construction Plywood products, check out our online price list.
We hope this comprehensive guide to Construction Plywood has been helpful. If you've got an itch for some plywood of your own, head over to Plyco's online store where you can shop any of our products and have them shipped right to your door!