Sometimes a full size sheet of plywood is just too much. Whether you're building something small or you require something that is easy to transport, there are many reasons why a standard 2400 x 1200mm sheet isn't needed. Plyco's Quadro collection features handy 1200 x 600mm panels that will fit into practically any vehicle, meaning you can be in and out in a flash. It's also a convenient option for those who want to avoid the extra time and cost involved in getting their sheets cut-to-size.

Who is Quadro for?
The Quadro plywood range is tailored for those with DIY projects in mind. Generally these jobs either require less resources than a standard plywood sheet, or customers don't have access to a larger transport vehicle suitable for moving large sheets around. At the end of the day, our aim for this range is to save you time and money.
The design of Quadro panels also makes them a breeze to ship interstate with any Australian courier, meaning if something at Plyco catches your eye but you aren't within driving distance, you won't have to break the bank to get your sheet sent directly to you.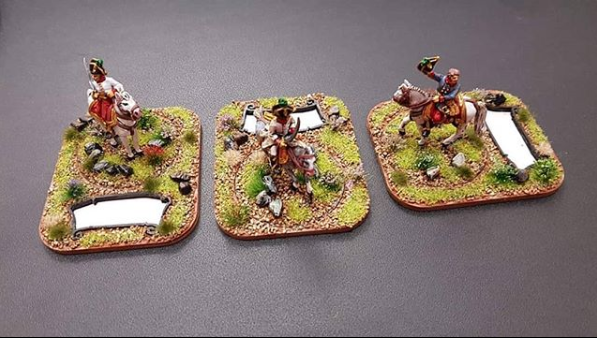 One of the extremely creative uses for Plyco's Laserply by LaserCast
Quadro product benefits
While the benefits of the smaller sheet size are commonly cited when talking about Quadro, there are actually a number of other physical benefits that you might not necessarily be able to pick out at first glance.
Formaldehyde Free
Each of Plyco's Quadro sheets is formaldehyde free. What does that mean? Well it means you're safe from all of the nasty issues that formaldehyde can bring with it, like irritation of the eyes, nose, and throat! As a result, all of our products are safe to use in classrooms, design studios; pretty much anywhere possible.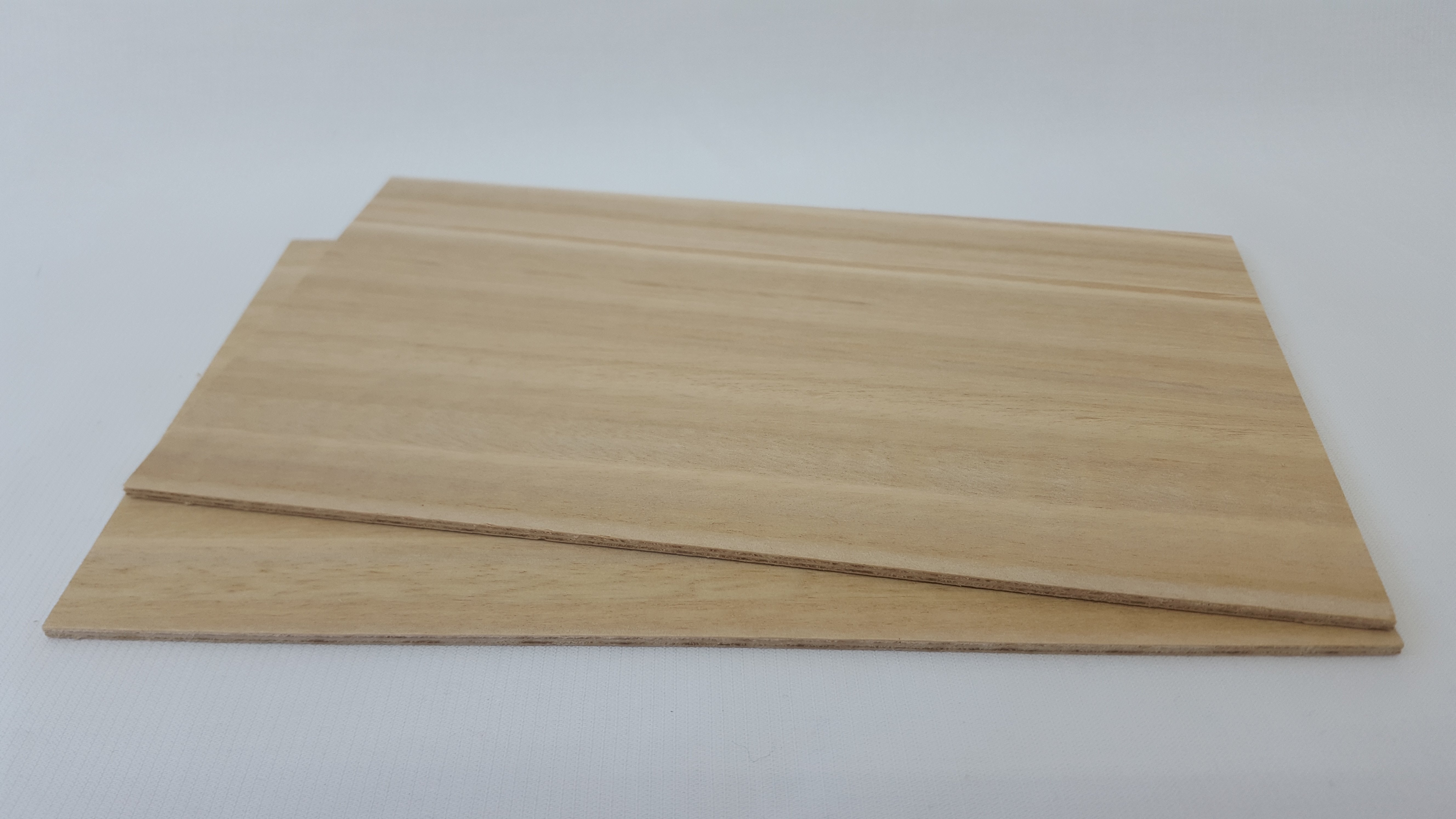 Plyco's Eucalypt Quadro Plywood
Wide range of sizes
No matter what option in our Quadro range you're after, our vast range of thicknesses will have you covered. Ranging from as little as 1.5mm to a monstrous 30mm, whatever size you desire Plyco has it in stock.
FSC Certified
Finally, all our products are FSC Certified. This means that the Forest Stewardship Council has certified that all of our products are sourced from sustainably managed forests and steps have been taken to limit the environmental impact as much as possible. Not only are you getting a high quality plywood sheet, but you're also getting something that isn't destroying our natural environment.

Back To Top
Quadro Options
Quadro Plywood is available in three different categories: Raw Plywood, Laser Plywood, and Veneered Plywood. Each collection offers a variety of carefully selected Australian and imported timbers that have been combined with formaldehyde free adhesives to produce a superior grade of plywood, and offer enough diversity to service almost any possible Plywood application.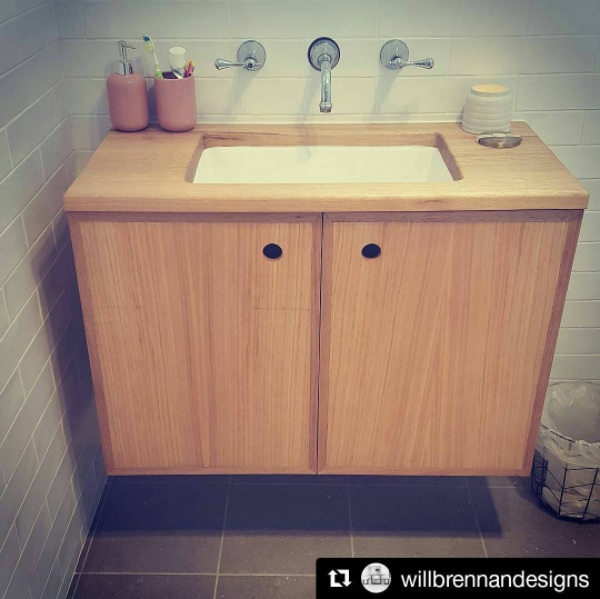 Plyco's Veneered Tasmanian Oak Quadro Panels used by Will Brennan for bathroom cabinetry
Raw Plywood
Our Raw Plywood Quadro collection features three stunning imported European products. Our Premium Birch Plywood is the cream of the crop when it comes to Plywood. It is the standard bearer and didn't get given the "premium" name for no reason.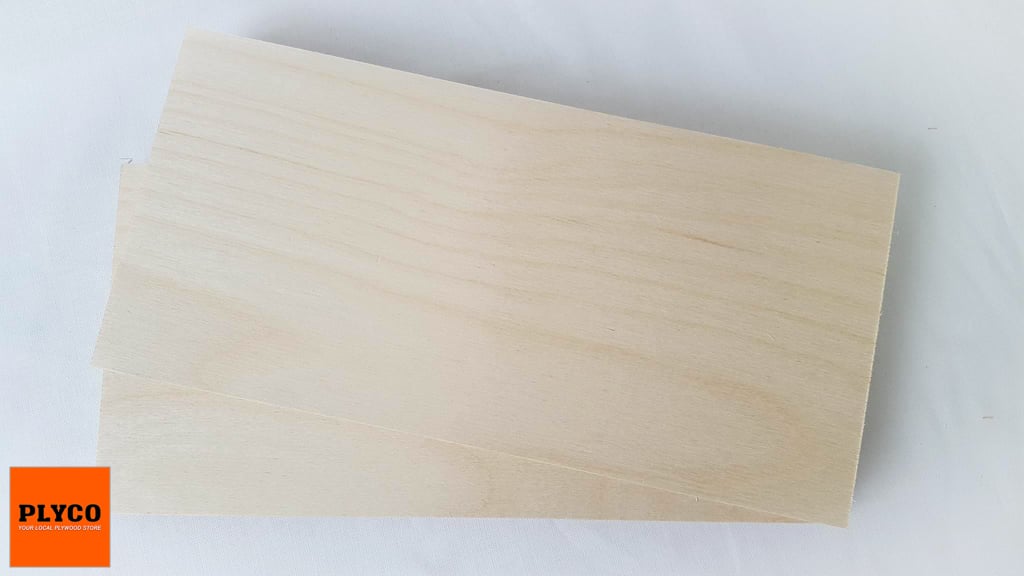 Plyco's Premium Birch Quadro Plywood
European Poplar Plywood is revered for its lightweightedness and its equally light colouring, being able to light up any room in an instant.
Finally, we have our European Beech Plywood. This is a great option when you need a little something extra when it comes to the colour of your Plywood. The sandy-brown colouring is distinct and instantly recognisable, which has helped it become one of the most popular products we sell.
Laser Plywood
Laser Plywood is a speciality range designed entirely and exclusively at Plyco. Laser cutting has seen a sharp rise in popularity in recent years, however, anybody who has used one will tell you that using regular plywood will give you iffy results. The team of experts here at Plyco recognised this and set about creating uniquely designed products with the main goal creating a range that works harmoniously with a laser cutter.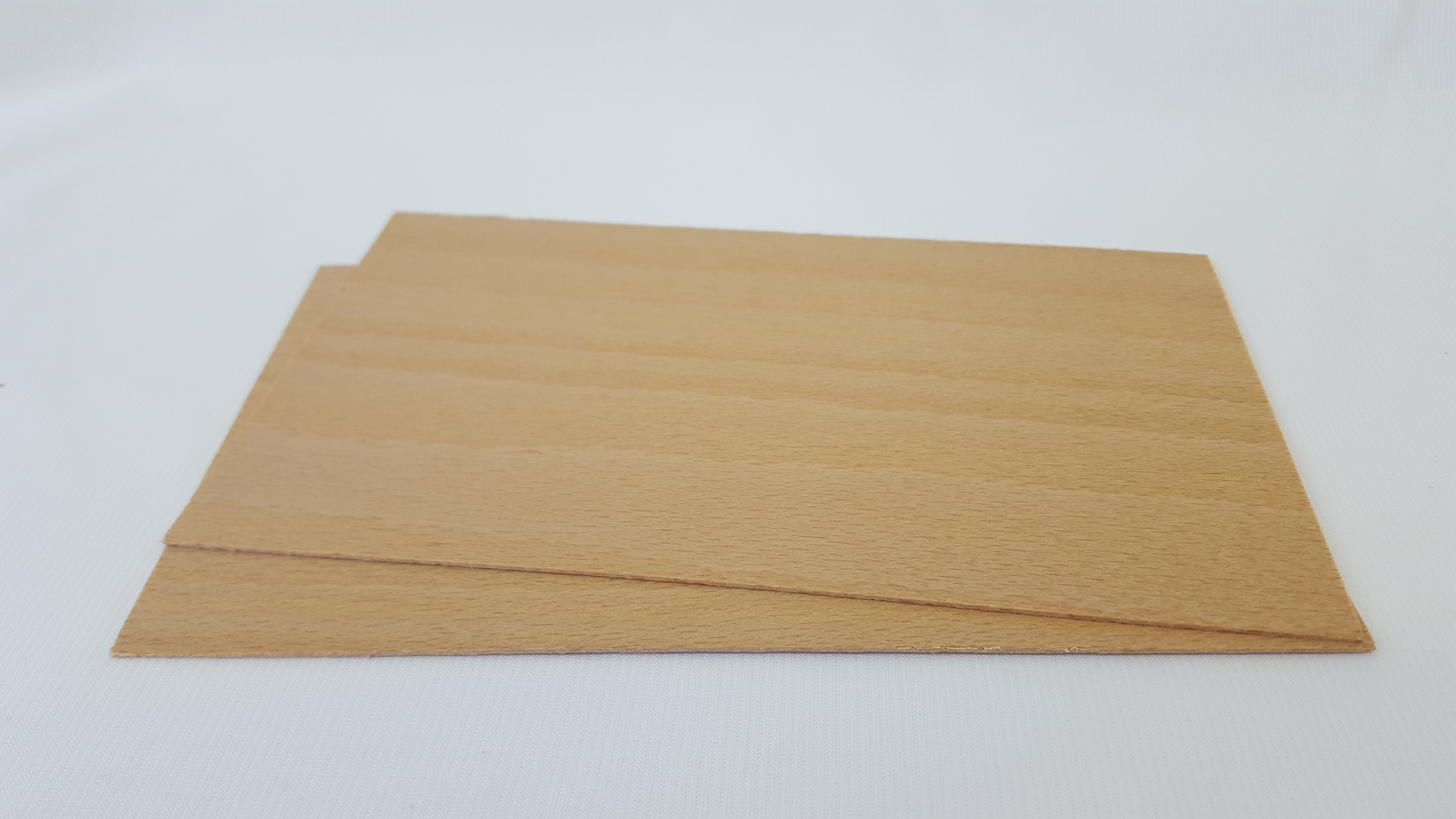 Plyco's European Beech Laser Plywood
We currently stock 10 specific Laser Plywood products (Eucalypt, Hoop Pine, Queensland Walnut, Jarrah, Tasmanian Sassafras, European Poplar, European Beech, Birch, Fijian Cedar, and Radiata Pine), but with the popularity of laser cutting not slowing down this is likely to expand even further.
Every Laser Plywood product you will find at Plyco is free of core gaps. Core gaps are a major issue when it comes to laser cutting, as those gaps allow air bubbles to form, leading to cracks when paired with the intense heat of the laser cutting machine. By eliminating these gaps we have created products that are guaranteed to cut smoothly.
Veneered Plywood
Veneered Plywood is extremely popular at Plyco as it takes the strength and incredible natural characteristics of plywood and combines it with a stunning architectural veneer. Veneers can create such a wide array of different appearances, and many times its not obvious that a plywood substrate has been used when a veneer is applied.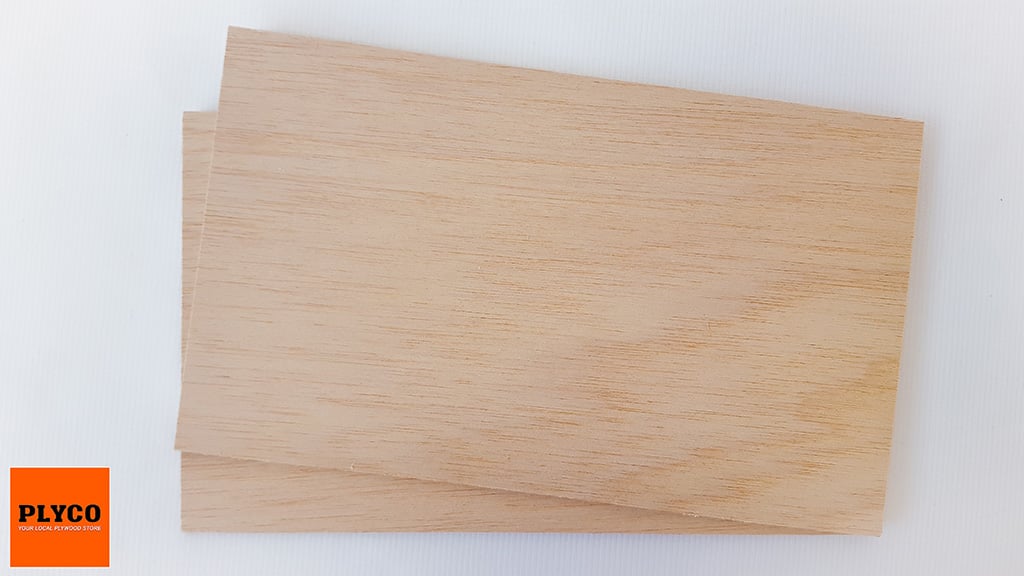 Plyco's Fijian Cedar Veneered Plywood
Applications such as cabinetry and joinery that take advantage of Veneered Plywood can often be smaller and require smaller sheet sizes. Offering Veneered Plywood sheets as part of our Quadro range makes things cheaper for you, while also being a lot more convenient to move around.
You'll find our entire stock veneer range available in Quadro variants, as well as our Narrow Grain Natural and Narrow Grain Carbonised Bamboo. The thinner thicknesses of Bamboo are also safe to use with laser cutting.
If you'd like the latest prices on our extensive range of Quadro products, check out our online price list.
If all this talk of Quadro Plywood has got you motivated for your next project, check out our entire range in our online store. You can purchase any of the products in the collection and get them delivered directly to your door no matter where you are in Australia.
Back To Top