Whether you need something decorative or just a reliable structural product, Plyco has you covered for all of your Cladding needs. Affectionately known as Shadowclad (or Shadow Clad), Plyco's Cladding products are specifically designed for bracing, however our eye for aesthetic also means it can be used for architectural purposes.
What is Cladding?
Shadowclad is produced from Pinus Radiata veneers and with an A-Bond adhesive made to comply with Australian standards. The finished sheets are also H3 LOSP preservative treated to provide long-term protection from decay. This involves the product being finger jointed and/or laminated for increased dimensional stability. The finger jointing produces a clear, defect free, straight piece of timber and the lamination allows for larger sizes to be produced, which are strong and straight. By utilising this process, Plyco is able to offer you the strongest and most reliable Cladding on the market.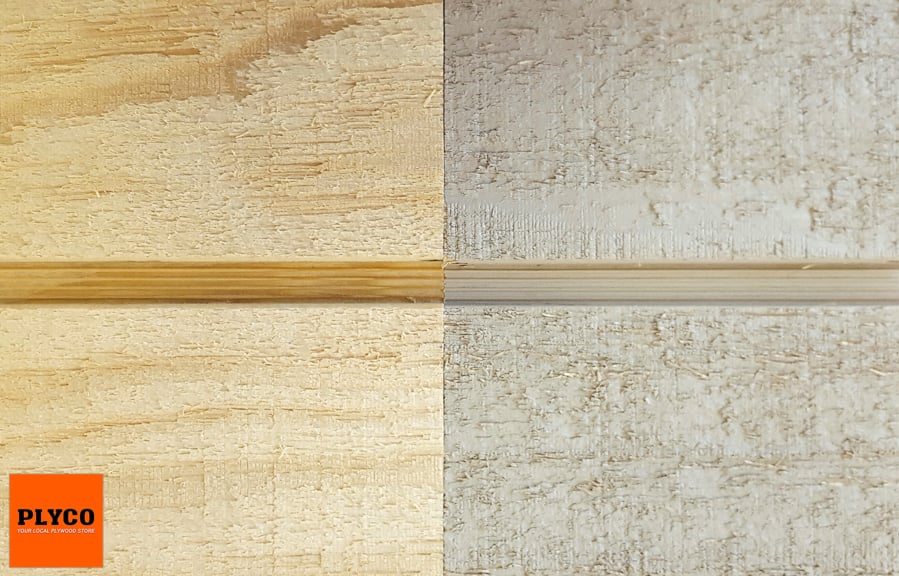 Like all of our timber products, our Cladding is sustainably grown, which is a major benefit for any project you are working on that has the goal of remaining environmentally friendly.
Two different finish options are available for Shadowclad. We offer both a Natural Finish and a Primed Finish, which each have the option of coming in Grooved or Textured. All Exterior Cladding comes in 12mm thickness, while we offer two sheet sizes for each variety: 2440 x 1216mm and 2745 x 1216mm.
Cladding Applications
Shadowclad provides a beautiful, natural wood exterior and as a result is used heavily within the building and construction industry for a multitude of applications. Whether it be residential, commercial or industrial buildings you'll find exterior cladding being used. It can be used for anything from resorts and hotels, stables and agricultural buildings, to things like premium industrial structures. The versatility and sheer variety of buildings or structures which can utilise our Shadowclad is one of its greatest strengths.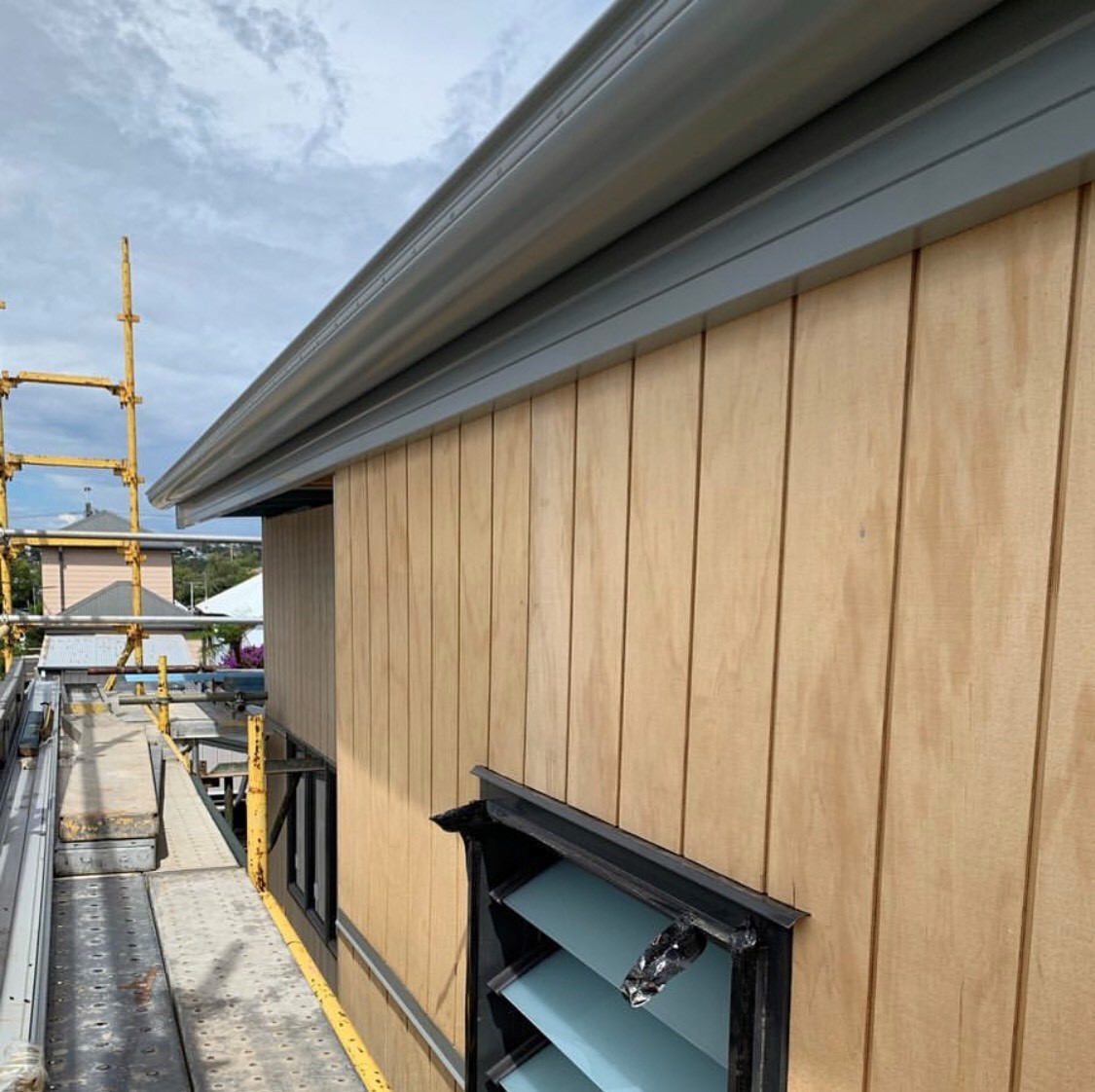 Plyco's Shadowclad used by Ultra Building Projects
We hope this complete guide to Cladding has been useful and taught you a new thing or two. If it has and you're looking to grab some sheets of your own, head to our online store where you can purchase any of our Shadowclad sheets from the comfort of your own home.