A theme you'll notice throughout many of the posts here on the Plyco blog is our eagerness to emphasise how versatile plywood is, especially compared to other timber products. A lot of the time this is showcased through the wonders of laser cutting, but more traditional methods of woodworking can also extract impressive applications out of a trusty ply board.
If you were to dream up a stunning staircase your mind probably wouldn't drift to plywood being the product to tie it all together. That's why we're here today to show you the power and potential of plywood products. We've collected four truly stunning staircase projects that have utilised products you can find in store at Plyco.
Storage and Stairs - Buj+Colon Arquitectos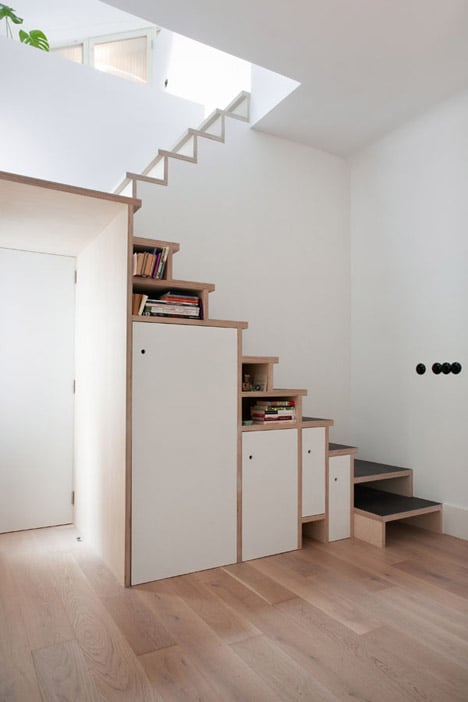 Kicking things off is this functional and fashionable design from Buj+Colon Arquitectos in Spain. Not being satisfied with just building a great set of stairs, the team set out to make them a functional part of the house outside of being a way to get from one floor to the next.
By adding cupboards and small storage nooks they have majorly maximised the space at their disposal. Often you'll see a single, Harry Potter-style cupboard under the stairs, but thinking outside of the box has created a lot more space than usual. We also think it looks pretty trendy with those gorgeous exposed Birch Plywood edges. The Plyco team is always a sucker for an exposed edge!
It's common knowledge that plywood is a top option for cabinetry, shelving, and cupboards, so seeing those reliable applications combined with a bold plywood staircase gets a big tick from us.
Spiral Style Staircase - Ben Uyeda of HomeMade Modern
One thing you'll notice about most of these plywood staircase projects is that they are obsessed with spirals — once you see the results it's hard to argue against falling in love with the trend! The first of these is truly a sight to behold.
Ben Uyeda at HomeMade Modern built these stairs entirely out of plywood, and used nothing more than CNC cutting to achieve the spiral results. The end result is outstanding and something we can't take our eyes off. Sometimes a staircase is just a staircase. Uyeda's work, on the other hand, is an art piece.
What is most impressive about the project is that, despite using common products and a very common method of cutting, Uyeda has been able to craft something breathtaking. It's living proof that you don't need to reinvent the wheel when it comes to your tools and resources to make something that stands out.
Plywood Guide - Alexandre Delaunay of SABO Project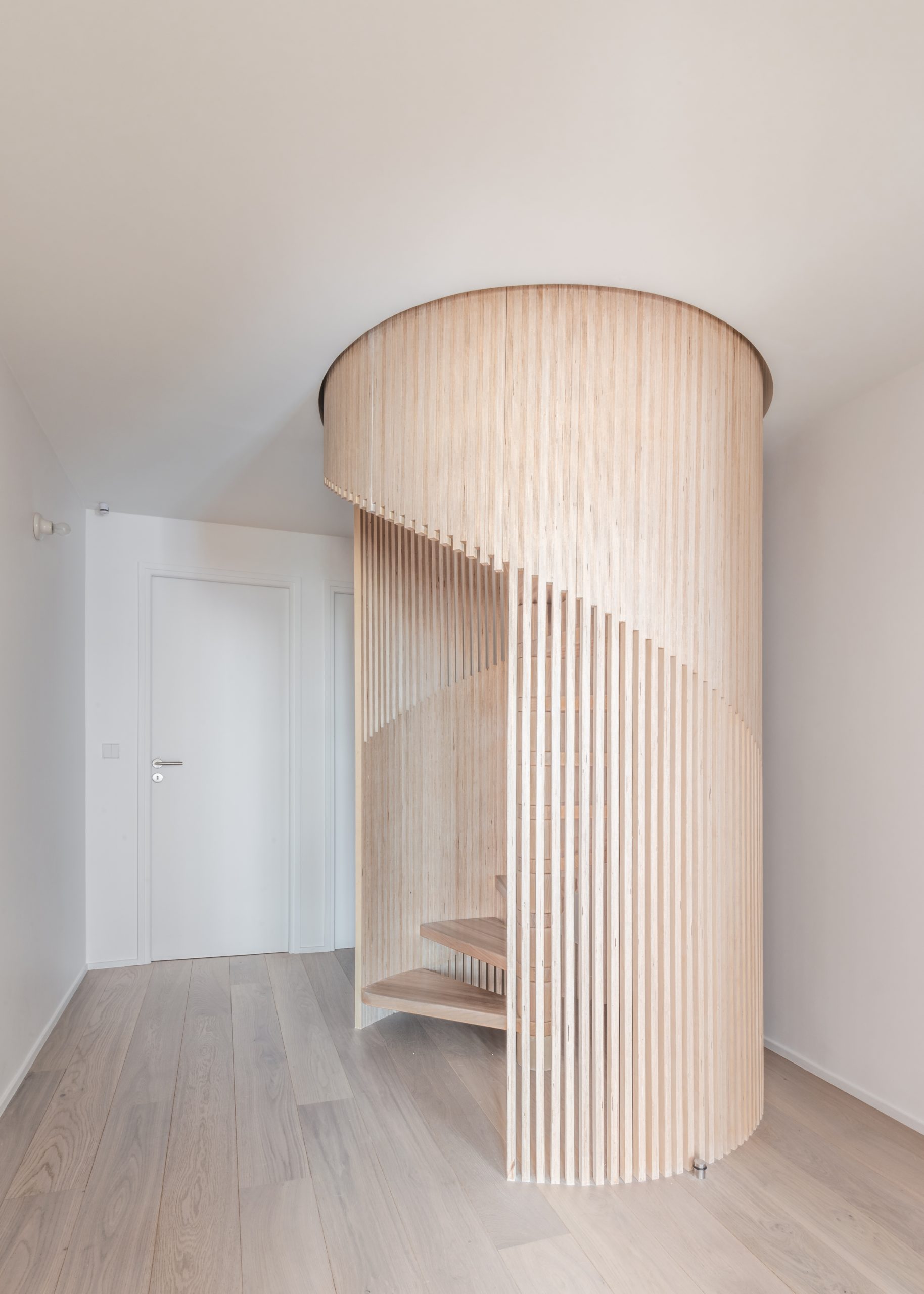 While not technically a staircase, this next project's intricate handrail design is made entirely from plywood, so it's close enough (and could make a great compliment to the last project).
Getting creative with your staircase is all well and good, but your end result can be let down by going for a plain or ill-fitting handrail. Alexandre Delaunay from SABO Project has forgone a traditional handrail and instead opted for a spiral plywood design that acts as a guide. Gone is a traditional handrail sticking out like a sore thumb, and in its place is a piece of carefully designed art.
It's also the perfect finishing touch on a Parisian house that has used Birch Plywood liberally throughout.
Step By Step - Eldridge London
Rounding out our plywood staircase showcase is a more traditional spiral design that entirely uses plywood.
Utilising an American Oak veneer (which you can find right here at Plyco), British architect Eldridge London has pulled off a show-stopping cantilevered staircase with a plywood centre column. The colour of the American Oak veneer compliments the rest of the space beautifully and shows off just how beautiful a plywood sheet can be.
Hopefully these plywood staircase projects have lit a fire inside of you and shows you just how much is possible when it comes to architectural plywood projects. Plywood is renowned in the architectural and building industries for its cost effectiveness, and these projects prove that you can create stylish, modern, designer pieces without having to break the bank.