We are excited to announce a newcomer to our extensive range of Birch Plywood. All of our Koskisen products from Finland are of great quality and are exceptionally durable. Manufactured in their state-of-the-art facility, their ultra-thin range affords versatility when planning your next woodwork project.
Thin And Sturdy: Why This New Laserply Is Perfect For You
While not for every project, this range provides the perfect material for delicate and detailed wood projects. Impressively lightweight, this product may also be used in exterior, decorative applications. If you're looking for something easy to work with, whether it be some major retrofitting for your home or just a simple DIY project, this plywood is your best friend!
Being thin comes with many advantages. And it doesn't mean its strength is compromised. Take for example our new 0.4 mm Ultrathin Birch Laserply, which also boasts the added benefit of remarkable flexibility.
This unique addition to our product range, offers a wider choice of opportunities in product applications. You can do so much with it: it can be used in laser cutting and water-jet cutting, CNC machining, spectacular interior design projects, lamps, and much more. If you're curious about how to use flexible Birch Plywood sheets as a lamp, read about the fascinating Avari project.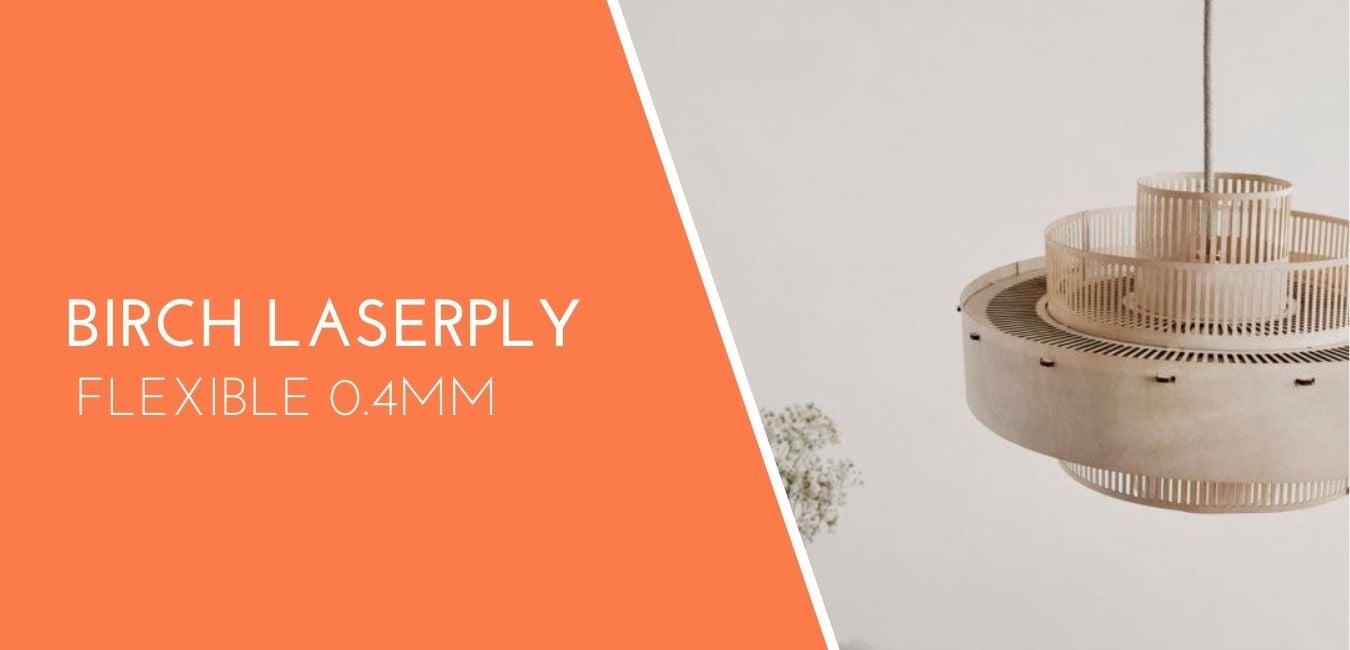 Koskisen's New Laserply Is The Hottest On The Market
It looks good, and is relatively easy on the budget. The manufacturer, Koskisen, is internationally-renowned for wood products, and uses 100% renewable Finnish Birch. Stunning and sustainable!
But just how thin and flexible can plywood be? Well, the new product range starts at a razor-thin 0.4 mm in thickness and runs up to 2mm. Take a look below at the full range of new products that are stocked as our Birch Laserply.
It's aesthetically pleasing too. The wood grain finish is soft to the touch and is described as being paper-like on the surface. All this make it perfect for arts and craft projects with great detailing.
It's also easy to stain, wax and lacquer. It has good gluing properties, and you can also draw and print on it. Uses include models, toys and jewellery. The flexibility allowed by the 0.4mm flexible product offers tremendous opportunities for striking design work that uses shape and curves in ways that are not seen with thicker plywood panels. For this reason it's seen use as luxury packaging and other product marketing applications.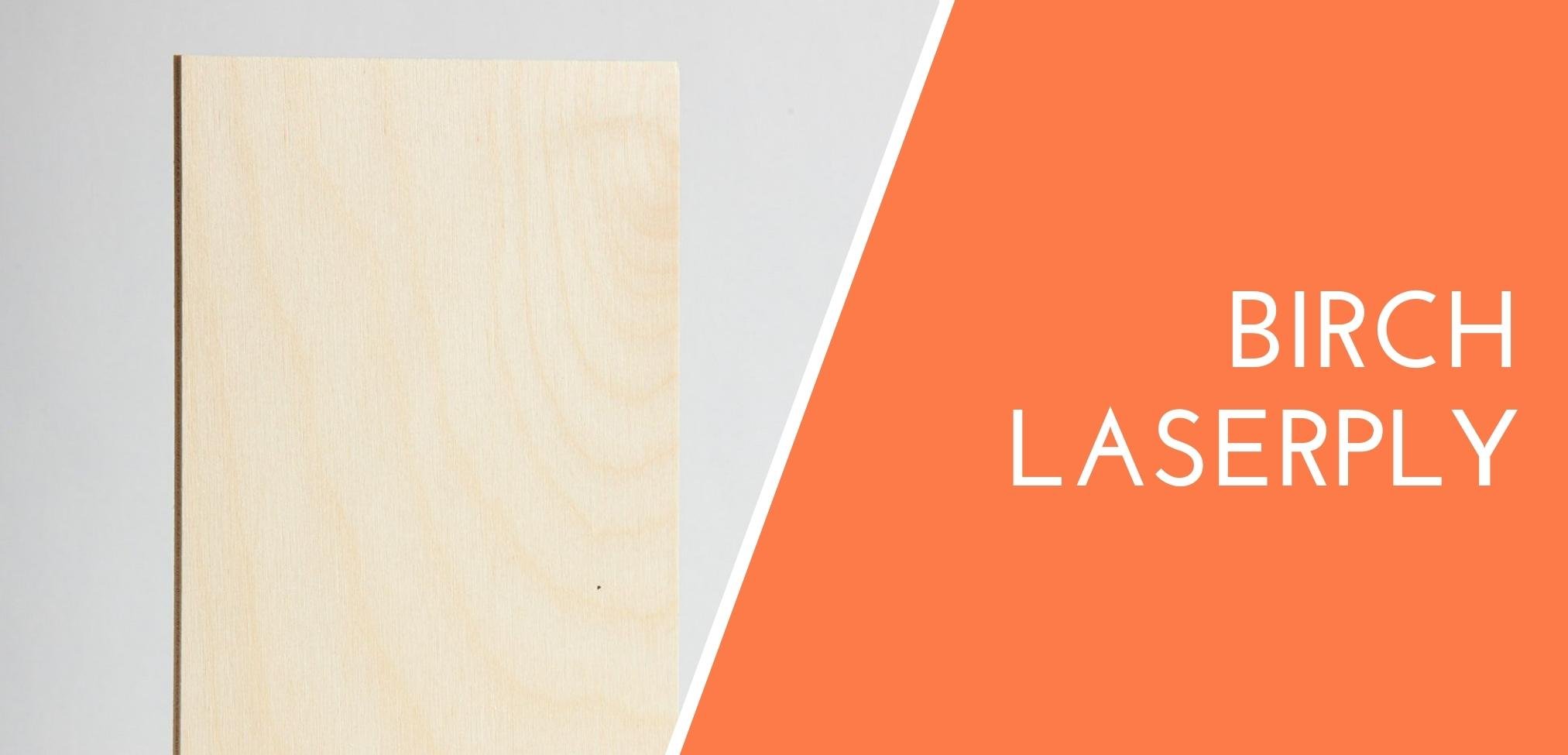 Investing in the best plywood in the market means you're on to a winner! It's light, bendable, and strong too.
Why Choosing Birch Laserply is the Best Decision Ever!
We all have ideas for various wood projects. When delicate work is involved, these can be difficult to achieve if using thicker ply. Plyco's new range of ultra-thin and flexible Birch Laserply might just be the plywood you're looking for!
Here at Plyco we can help with all your woodworking requirements, so don't hesitate to get in touch to find out more. And don't forget to check out our reviews from our happy customers.
The New Additions to Plyco's Birch Laserply Range
View all of the exciting new products in our range or alternatively, head to our product catalogue to download our latest price list.


| | |
| --- | --- |
| Product Dimensions | SKU Code |
| 1200 x 600mm • 0.4mm • Flexible | LAS-BIR-FLX-0041206 |
| 1200 x 600mm • 0.4mm • Standard | LAS-BIR-0041206 |
| 1200 x 600mm • 0.8mm • Standard | LAS-BIR-0081206 |
| 1200 x 600mm • 1mm • Standard | LAS-BIR-011206 |
| 1200 x 600mm • 1.5mm • Standard | LAS-BIR-0151206 |
| 1200 x 600mm • 2mm • Standard | LAS-BIR-021206 |