While many industries have been suffering recently due to new restrictions regarding travel and social gatherings there's one area that has continued to thrive; campervans and caravans. With most international travel off the table for the foreseeable future and local economies in desperate need of a boost there has never been a better time to get out and explore Australia.
Whether you're fixing up an old van, making some adjustments to one you already own, or even if you've just purchased a brand new caravan, more often than not caravan owners want to put their own touch on its decor. The best option when it comes to campervan and caravan fit outs is plywood, and the best place for plywood is Plyco!
With caravan popularity soaring we thought now would be a good time to detail some of the best plywood options for renovating your mobile accommodation. Below you'll find all the information you could ever need to make sure you're ready to get back out there and support local businesses and tourism.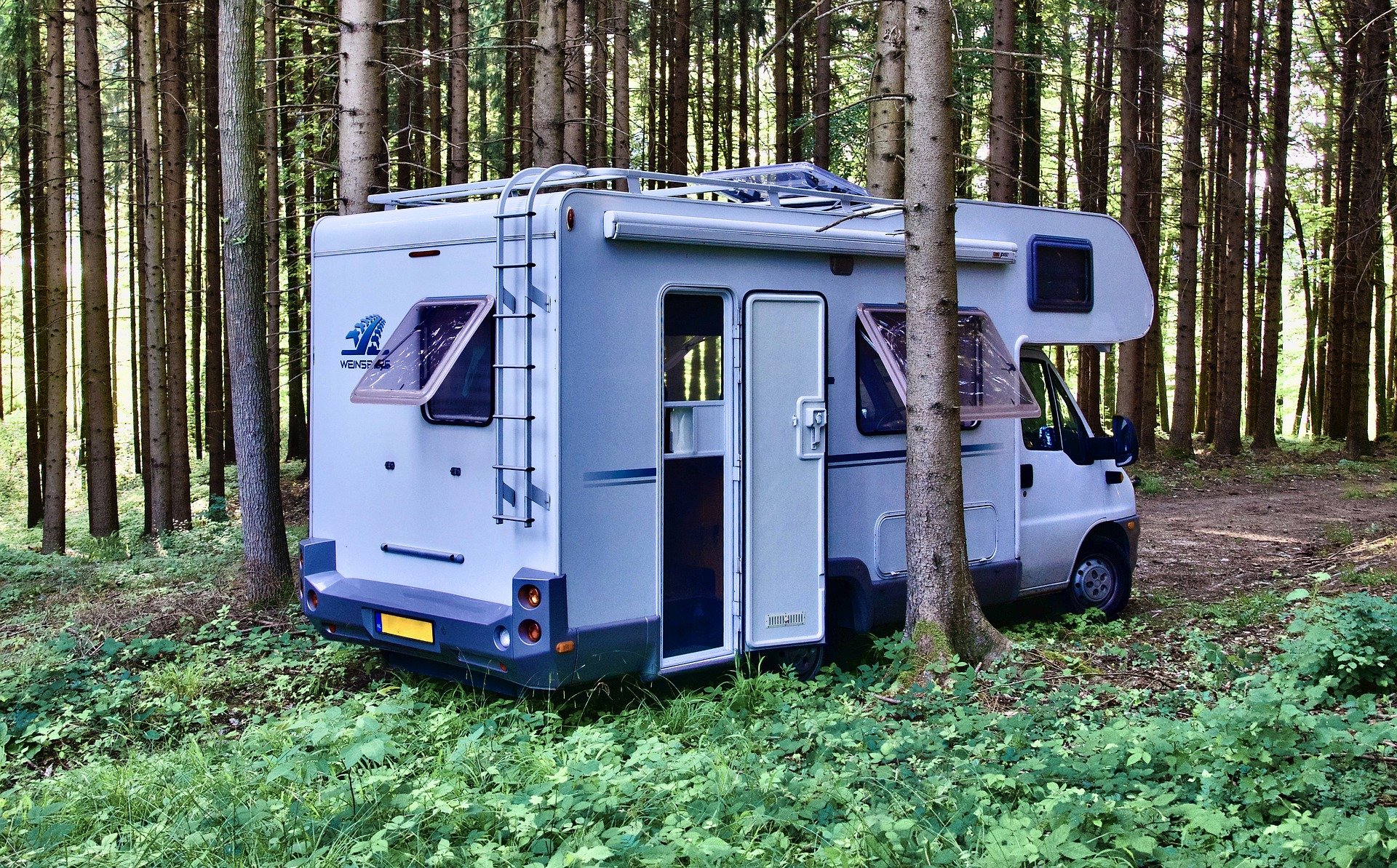 Lightweight Plywood For Caravan Interiors
One of the most important aspects of a caravan is its mobility, so when it comes to choosing a plywood, weight becomes a critical deciding factor. Thankfully, Plyco has a number of lightweight plywood options that are perfect for caravan interior applications.
Our most highly recommended product for a caravan or campervan interior is Hoop Pine AC Interior Plywood. As implied by the name, this variety of Hoop Pine is specifically designed with interior use in mind. Hoop Pine boards have some of the highest quality visual aesthetics and finishes when it comes to plywood, to the point where it can even rival some veneered products. Nobody wants to spend time in a caravan that isn't easy on the eyes, so with Hoop Pine you know you'll be travelling in style.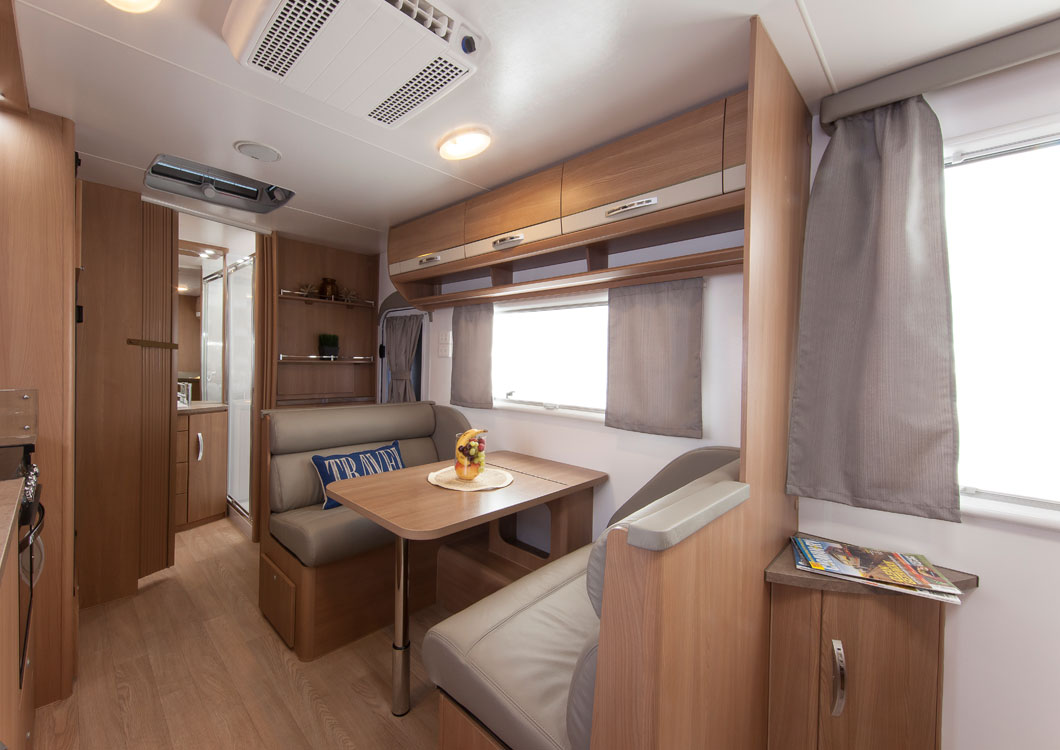 Along with its pretty face, Hoop Pine AC Interior Plywood is incredibly light, as we alluded to earlier. Despite this, it's still structurally strong enough to be used for interior lining without any issues whatsoever.
Hoop Pine AC Interior Plywood is also a very affordable product, especially by Hoop Pine standards. A big factor that keeps the cost down is that it has an A-grade front face and a C-grade back face. This is ideal for an interior lining plywood, as the visual quality of the back face is irrelevant because it won't ever be seen.
Lastly, when you purchase a sheet of Hoop Pine you're supporting a 100% Australian made product. Plyco's Hoop Pine products all come from sustainable plantations in Queensland, and when you purchase a sheet you're directly supporting fellow Australians!
The other majorly popular product for caravan interiors is Poplar. A sheet of Poplar shares many of the same characteristics and is particularly great for those who are really trying to keep the weight of their project as low as possible. You'll be hard pressed to find a lighter plywood.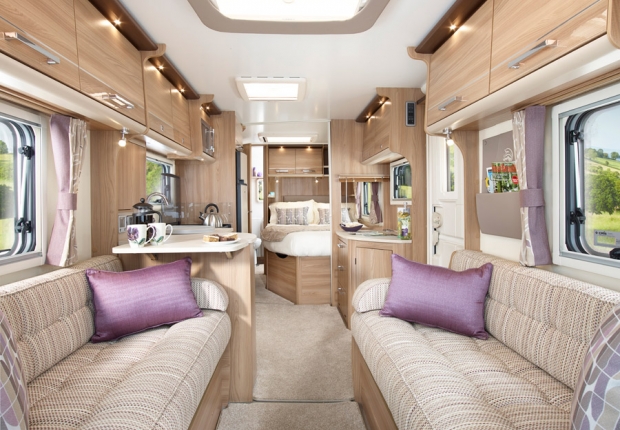 Aesthetically, Poplar is far different from Hoop Pine, featuring an almost white looking face. Depending on the look and vibe you're going for, Poplar may work better or worse for your caravan.
The biggest benefit Poplar has over Hoop Pine is that it's significantly cheaper. If you're working within a budget Poplar will no doubt help you keep costs to a minimum.
Marine Plywood For Caravans
If you're searching for a plywood that won't wither around water, Marine Plywood has got your back. Decking out water prone areas like kitchens and bathrooms can be a major headache, but with a sheet of Marine Plywood those issues are a thing of the past.
There are two things that set apart a sheet of Marine Plywood from our regular sheets; no core gaps and the glue used. Core gaps can allow water to seep into the board, compromising the sheet's integrity, while the A-bond glue used in Marine Plywood is designed to stick strong and hold everything together even when exposed to water.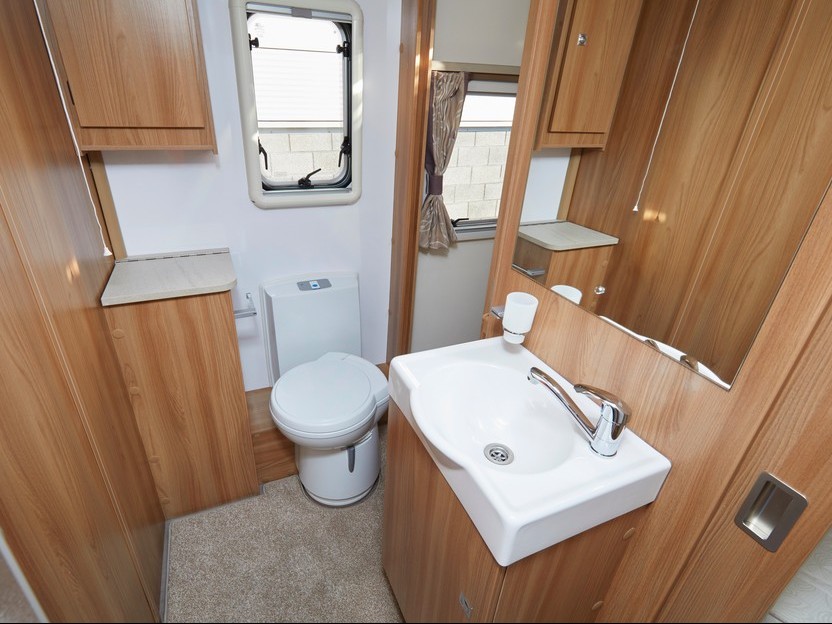 Plyco offers several different Marine Plywood options, giving you a variety of unique looks and a number of price points to suit just about every caravan fit out budget. We cater for top of the range Marine Plywood, like our Hope Pine AA, all the way to our extremely affordable Pacific Maple.
Architectural Plywood For Caravans
So you've decked out the interior as well as the water prone areas, but what about those finishing touches for things like cabinetry and furniture? Look no further than Plyco's Architectural range of plywood, perfect for caravans and campervans.
We offer customers a stock range of 12 veneers that can be applied to Birch Plywood, MDF, or Particleboard, but if you've had your eye on a particular veneer and we don't stock it we are more than happy to source it for you (as long as it's commercially available).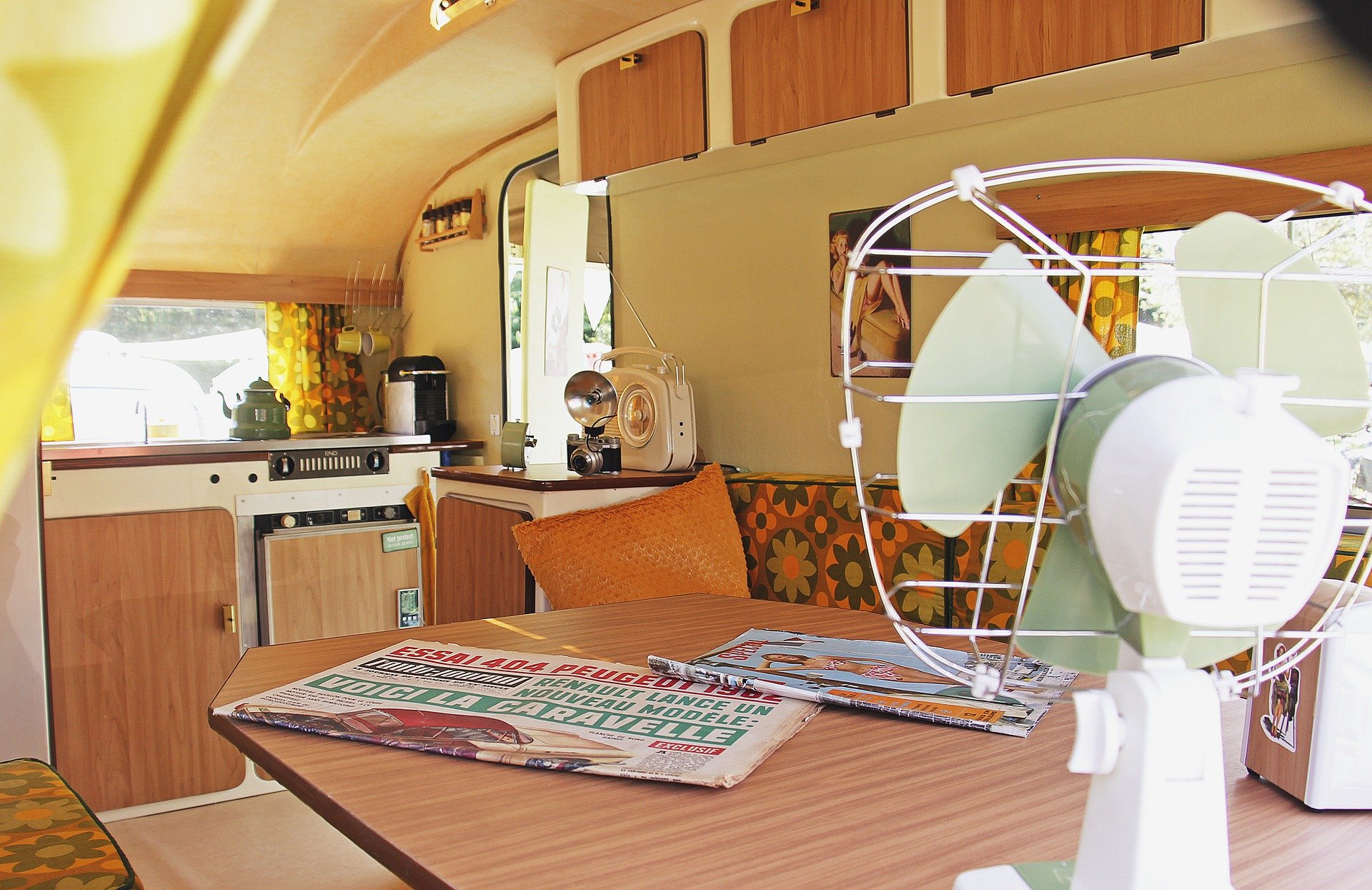 We also have our speciality Strataply range that is an absolute treat to the eyes and packs all the physical capabilities of our Premium Birch Plywood. You can read more about our Strataply product range in our Complete Guide to Strataply.