Building a desk out of plywood seems to like a straightforward task. On the outside it doesn't appear to be the most complex piece of furniture and doesn't have the many moving parts of some other projects. Naturally, this would be a walk in the park for woodworkers and builders of any skill level, right?
Well, building a plywood desk can be a lot trickier than first impressions make it some. One of the more daunting parts, and one of the most commonly asked questions, centres around how to choose plywood for building a desk. Just grabbing a random sheet off the shelf isn't the best plan of attack when it comes to desk building. While you could have luck on your side and miraculously pull out the perfect sheet, you're far more likely to grab something that will cause you headaches.
To guide you through the sea of plywood options available we've built this guide with input from our top plywood experts to make sure you get the best board for your build.
What size plywood do I need for a plywood desk?
The most important thing you'll do in preparation of building your plywood desk is settle on the right size. It's natural to be drawn to all of the flash finishes, particularly when you take a stroll through Plyco's showroom which showcases all of our different ranges of plywood. While aesthetic does also play a big part (we'll touch on this in a moment), making sure your desk is structurally sound is far more important.
In short, if you get the wrong size plywood there is a very good chance you'll see your desk break. Desks are all about being able to hold up under duress. Whether you're building an office desk that will hold a computer and many other supplies, or even just a little nook for you to sit at and read a book, the desk itself is going to have weight on it.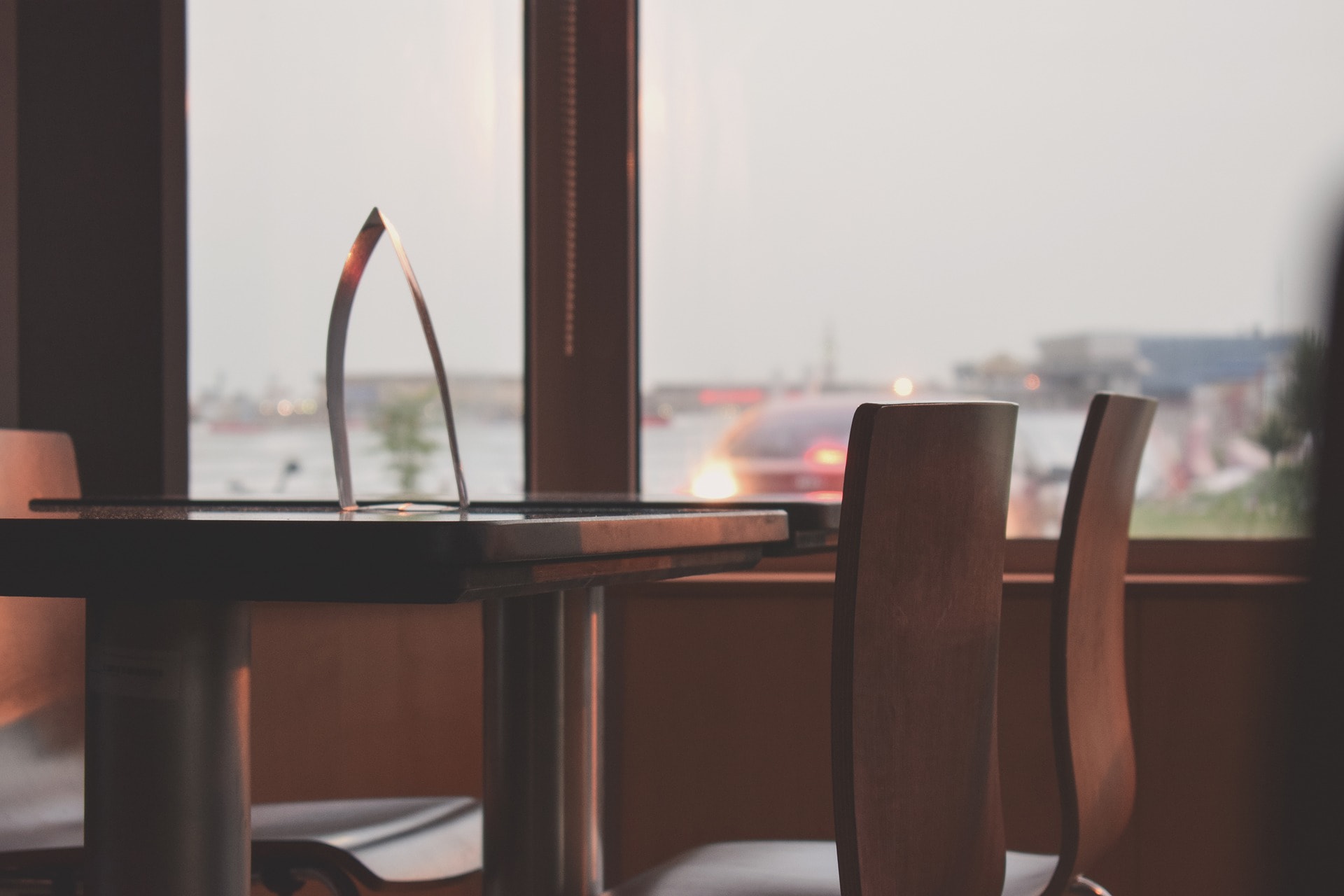 Plywood desk made from Strataply
If the sheets you've purchased are not dense enough and thick enough, you will notice that the plywood will start to sag. It might not happen straight away, but over time it will create a noticeable dip, which is unsightly and potentially dangerous. Depending on how wide your planned desk is, you could even see it start to sag without anything ever being placed on top. Luckily, we've come up with a set of guidelines that can prevent any of this from happening.
As a general rule, 19mm thick sheets of plywood are the sweet spot for desk building. At this thickness you have the required strength to keep your desk strong in most circumstances and not have to worry about warping.
While this is the sweet spot for plywood desk building most of the time, it's not always a one-stop solution. If you're building significantly long desk, then there's a strong chance you'll need to purchase a thicker sheet. The wider you get the less support there is for the middle sections of the desktop, meaning the sturdiness of the sheet becomes impacted.
Additionally, if you are building a much smaller desk than what is standard you can often get away with using thinner sheets. However, we don't recommend going too thin as you'll be playing with fire.
What plywood should I use to build a desk?
Now that the logistics of sizing have been sorted out, it's time to get to the fun part; picking your desk's appearance. At Plyco, we specialise in offering a treasure trove of different plywood aesthetics. Whether it's natural finishes, timber veneers, or vibrant laminated colour panels, your basically walking into plywood paradise at Plyco.
With so much on offer, we actually have a collection of options that are most commonly used for desktops.
Natural Timber Finish
Our products with a natural timber finish are extremely popular with customers building desks or tabletops, largely due to the elegance they provide to the project. No matter which option you end up choosing, they all bring a touch of class to the end result.
There are a number of different product types that fall into this category. We have our Strataply, which combines the renowned quality of a Birch Plywood substrate with gorgeous natural timber veneers pressed onto both faces. Available in 13 different veneers, you're bound to find one that catches your eye.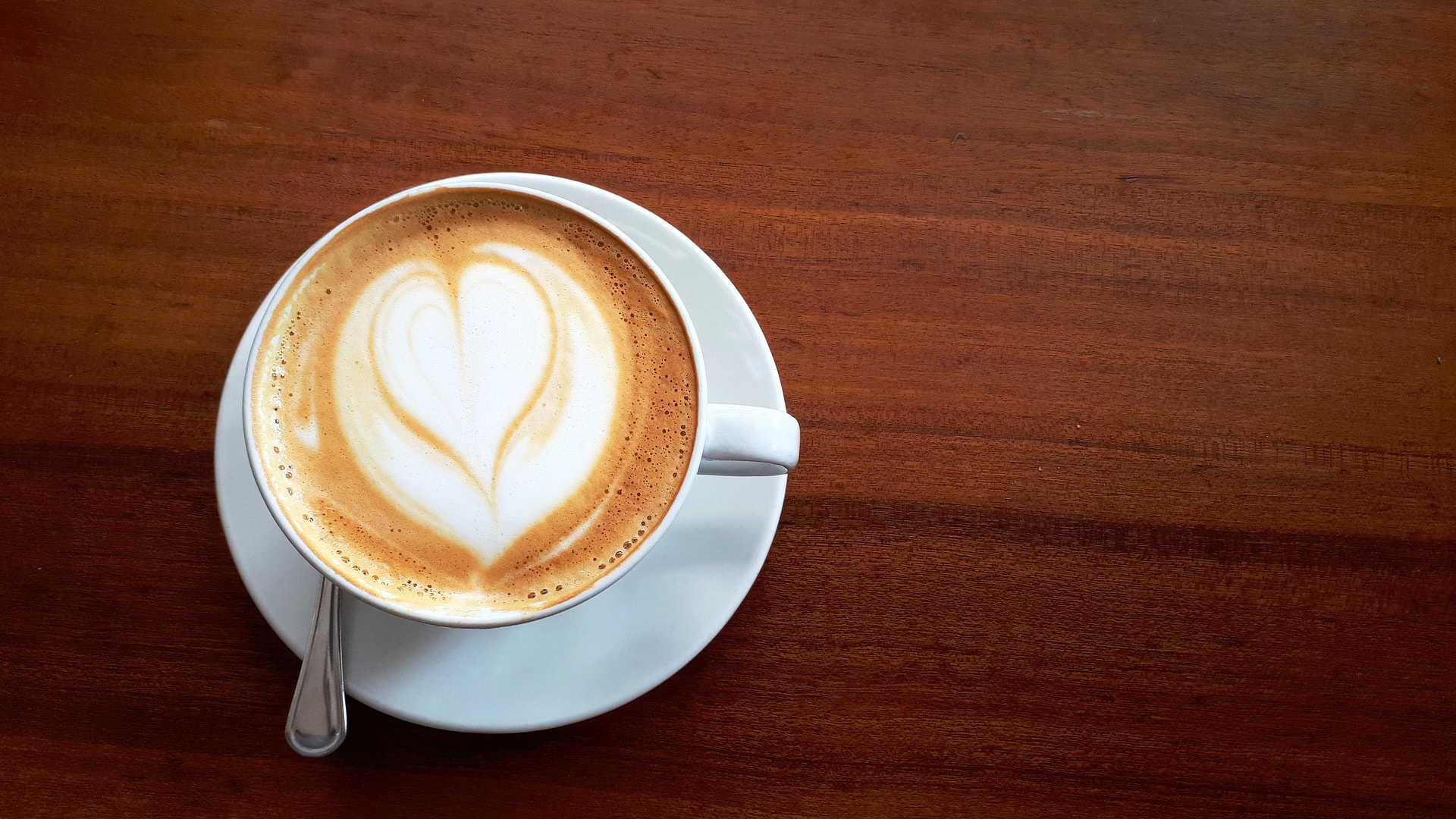 A desktop made from Plyco's Jarrah Laminato Plywood
Instead, perhaps you're looking to only decorate one side of your desk. If that's the case, Plyco's range of Veneered Plywood might be what you're seeking. While quite similar to Strataply in that it harnesses Birch Plywood and natural timber veneers, these products have a single veneered face, with the back face being downgraded. As you might imagine, this is the cheaper of the two options and the smart choice if you don't need both sides covered.
The final option when it comes natural wood finishes is Laminato. This is a little bit of a departure from the first two products, particularly due to the manufacturing process. Laminato is made possible by the state-of-the-art sanding machine in our Fairfield manufacturing plant. We press a natural timber veneer onto phenolic impregnated kraft paper, which is then finally sanded and can be pressed directly onto Birch Plywood. Much like Strataply it is available in 13 unique veneers.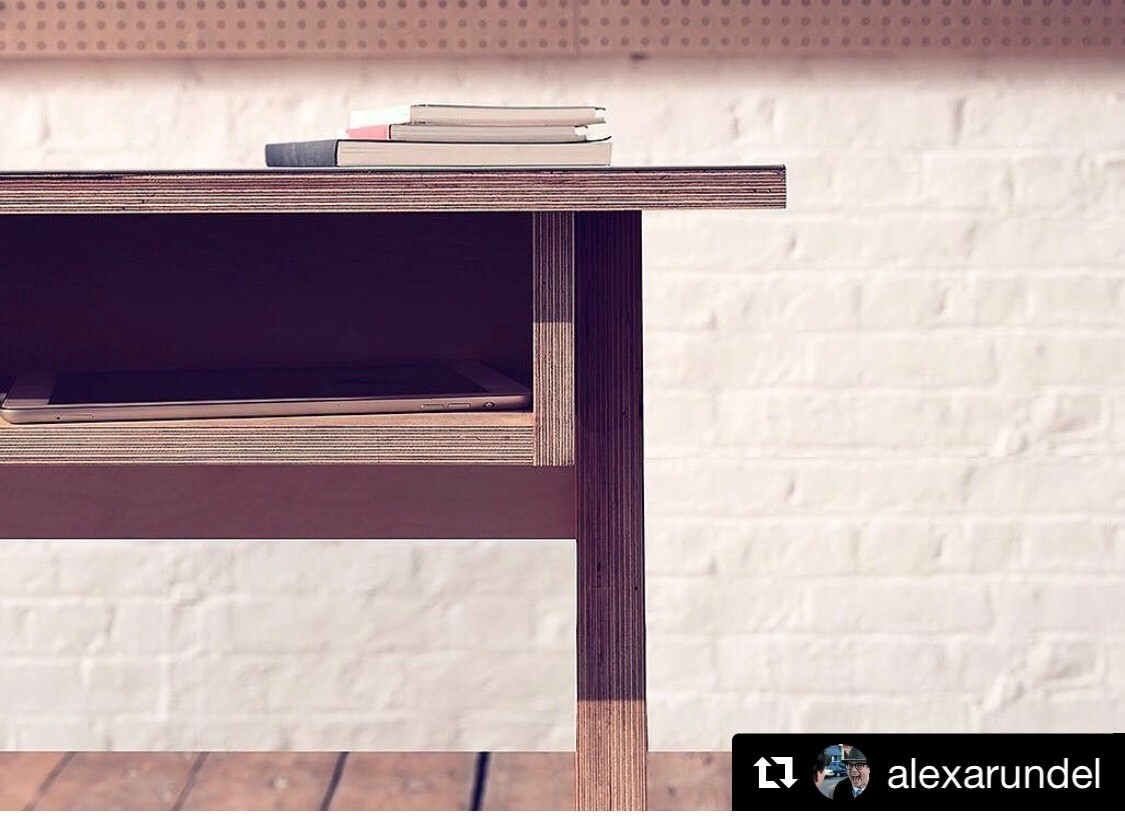 A desk made by Alex Arundel using our Decoply. This photo shows off the Birch Plywood substrate edging.
Generally, you're probably going to want to stay away from raw products like our Premium Birch Plywood or Radiata Pine. While these are fantastic sheets in their own right, they're more focused on inner strength rather than outer beauty.Although, if you're planning to give the desk a custom paint job these provide the perfect canvas.
Colour Laminates
If eye catching colour is what you seek then we have you covered in all colours of the rainbow.
The first of these products is our Decoply. Decoply is a laminated plywood sheet product made exclusively in our Melbourne manufacturing plant using a high pressure laminate (HPL) pressed onto Birch Plywood. The panels are made to order utilising our Décor range of stunning HPL laminate colours. We currently stock 13 unique colours, however, this range is constantly evolving all the time.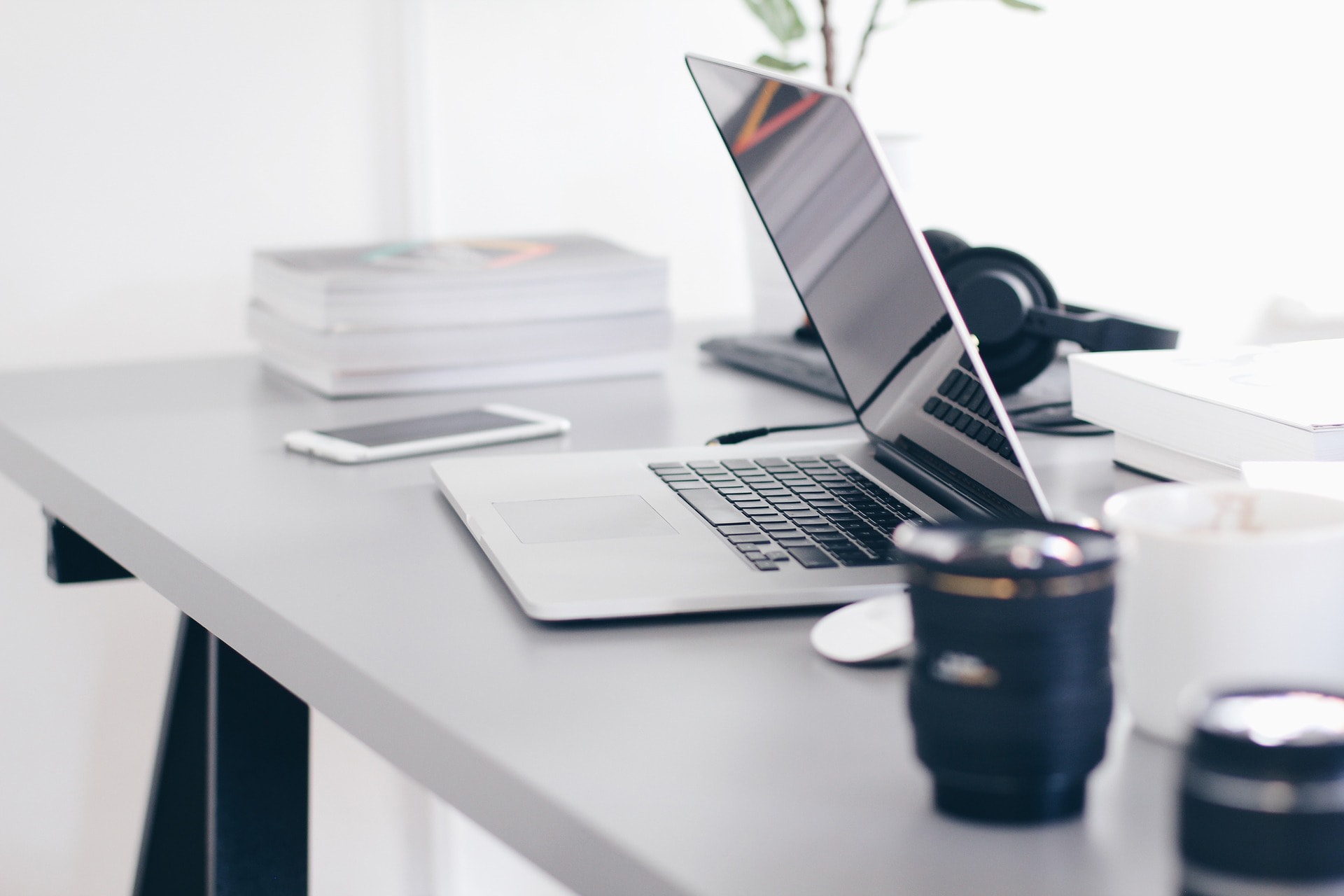 Desk made from Plyco's Decoply Snow
Decoply is commonly used for cafe table tops due to its hardwearing nature and how little effort it takes to clean. If you're building a desk for young kids or somewhere that might result in it needing regular cleaning, this is a great option.
Alternatively, there is our Spotless Laminate panels. This is the absolute cream of the crop when it comes to coloured laminated plywood. This is the premium product in the world when it comes to this style of plywood.
Spotless Laminate features a super matte finish that makes any project a pleasure to touch. This laminate also boasts a huge range of features, including being anti-bacterial, heat-resistant, impact-resistant, and lightfast. It also leaves no trace of fingerprints, no matter how much you touch it. It's currently available in six different colours. Spotless Laminate is a premium product, so we recommend it for very specific desk builds that need to take advantage of its appearance as well as its physical attributes.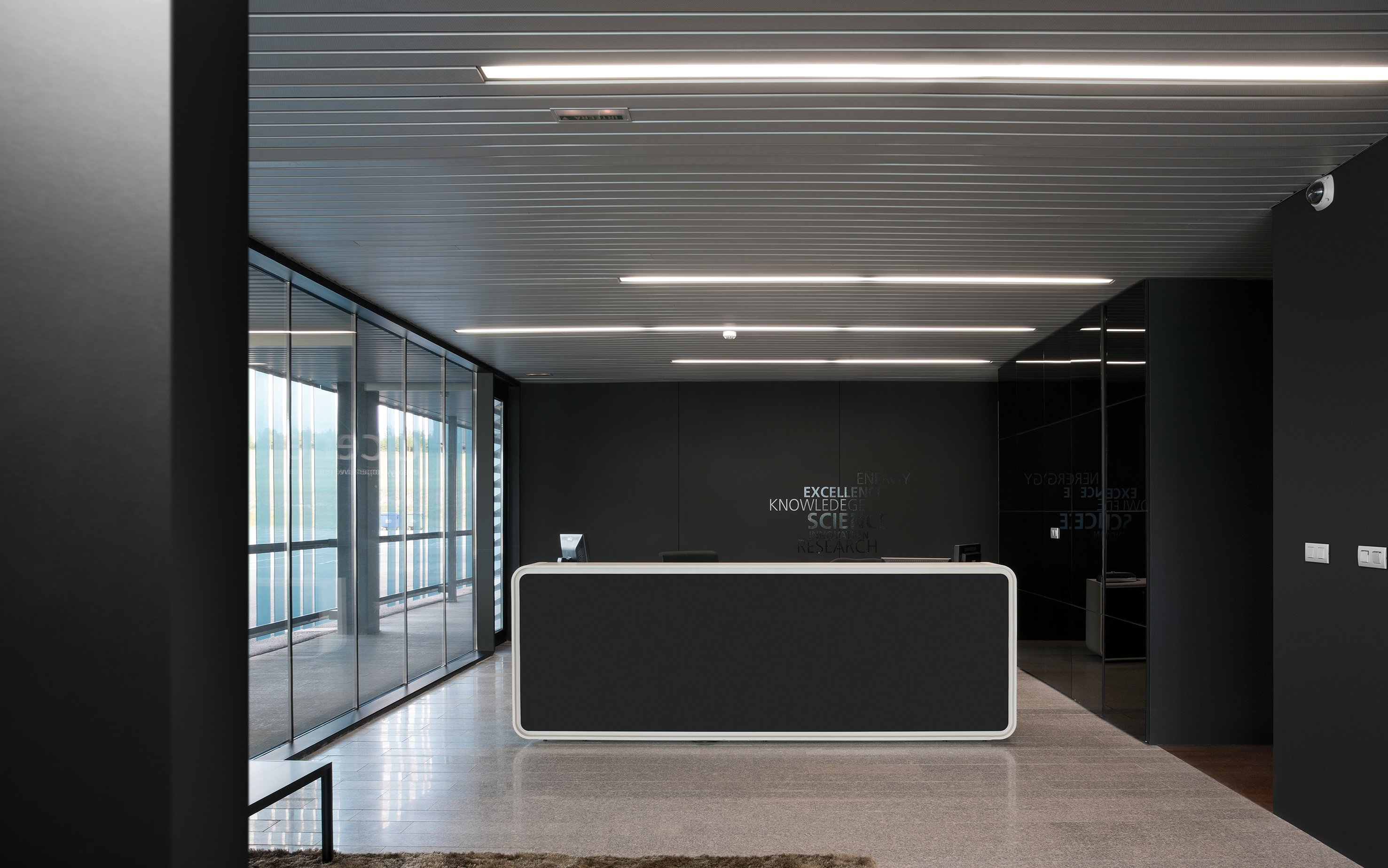 An entire office space decked out in Black Spotless Laminate
Hopefully this guide has helped you figure out what the right plywood is for the brand new desk you're building. If you're ready to grab some sheets head over to our online store where you can shop our entire range of plywood products.