Are you looking for a lightweight, robust product that is ideally suited for caravans, trailers, tiny houses, mobile homes, or displays where weight is an issue? Are environmentally sustainable plywood products important to you?
Well, look no further than our latest and greatest laminated plywood range! Created in our local manufacturing facility, this new product collection has all the versatility you need for your next project. And boasting some of the highest credentials in environmental friendliness for our industry, this product is perfect for many applications.
From today, our all-new Laminated HPL Poplar Plywood is available. So, keep reading and find out more about this brilliant new range!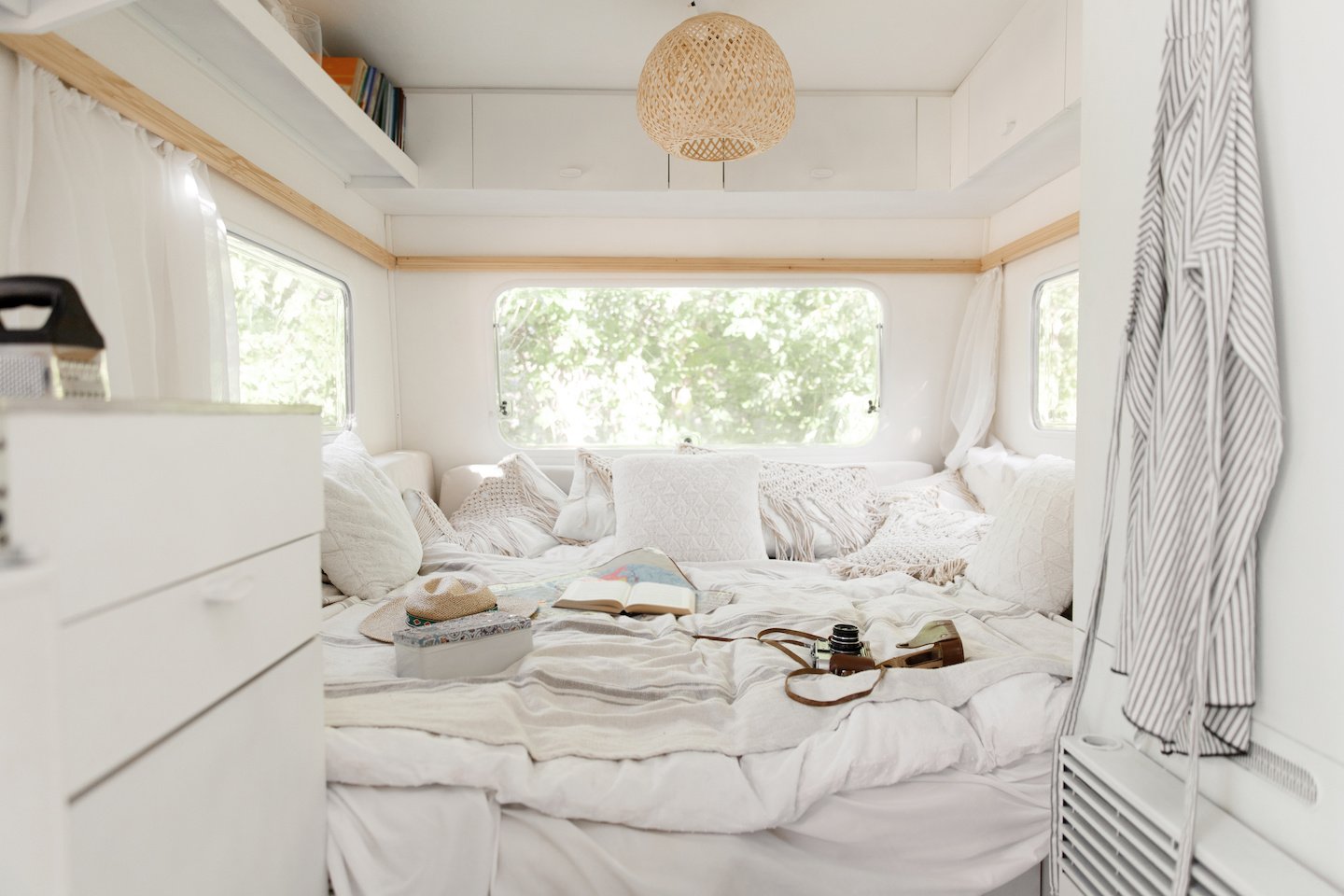 What is Laminated HPL Poplar Plywood?
Laminated Poplar plywood is a 2400 x 1200mm product featuring a European Poplar core and one of 13 high-pressure décor laminates pressed onto the back and face. Available in thicknesses of 6mm, 12mm and 18mm, it's an excellent choice for caravans, carpentry and lightweight construction work.
In the same league as our Alkorcell products, this laminated product boasts enhanced stability and durability when compared to our standard range of raw poplar products.
Thanks to its laminated surface, Laminated Poplar is resistant to chemicals, corrosion, scratches and everyday wear. With these functional benefits, it can be utilised in most locations including at home, in the workplace, and in other professional settings. And that's before taking into account the aesthetic beauty of the laminates available!
The Making of Laminated Poplar Plywood
In contrast to poplar grown in northern Asia, all our Italian poplar comes from sustainable, FSC-certified plantations in northern Italy. This significant product benefit not only shows our commitment to protecting the environment, but ensures customers can feel good about their purchase.
From the mountainous region in Northern Italy, the raw plywood is then shipped to our Melbourne production facility. From here, Plyco (your friendly local plywood supplier) takes the raw poplar core and presses it with one of our 13 high-quality, decorative laminate sheets.
After a trained team of QC professionals inspect the quality of every sheet and certify that it passes our high standards it's then trimmed to size and delivered to your door!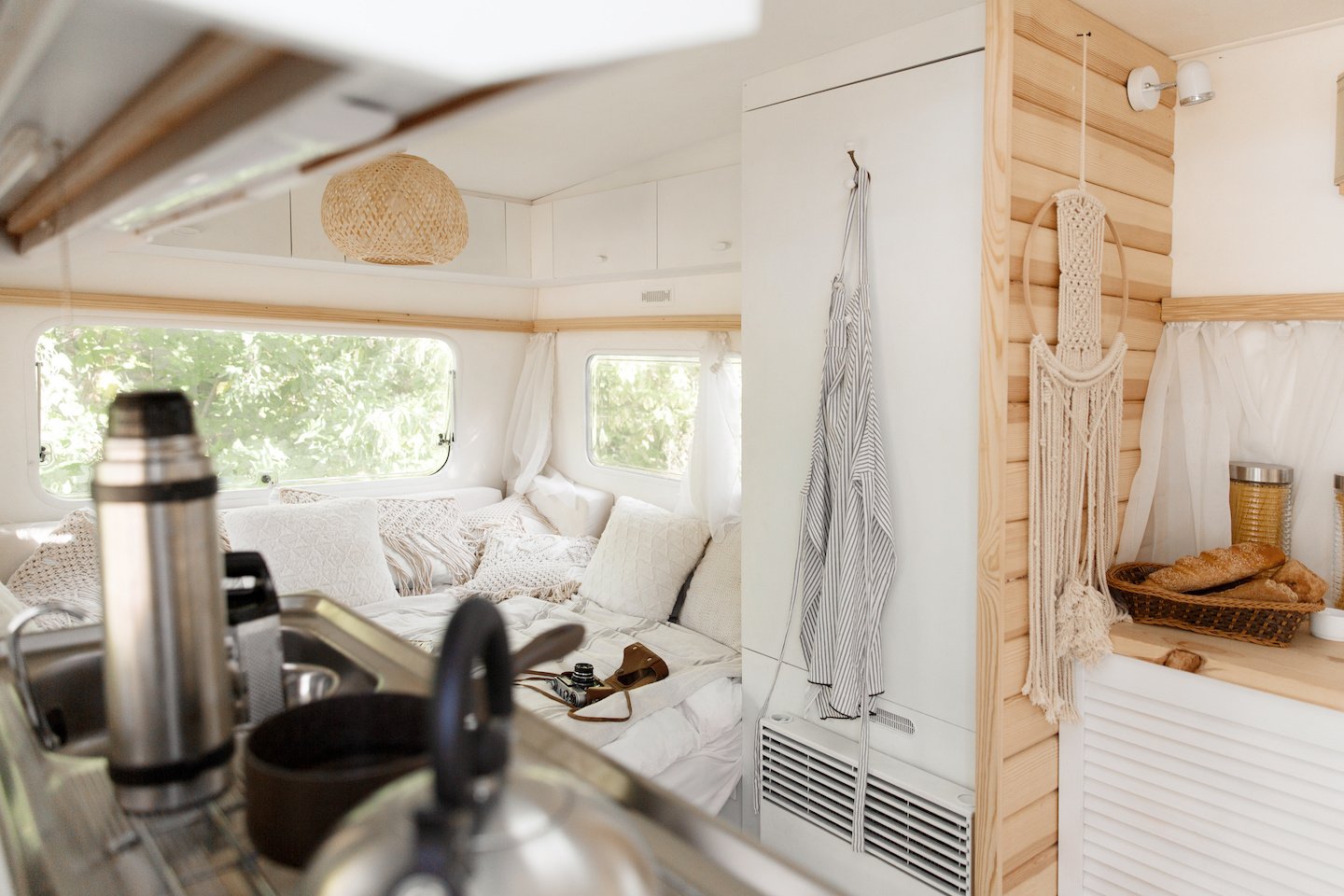 What Problems Does Laminated Poplar Plywood Solve?
Laminated plywood has various advantages over solid wood. Solid wood cannot be used to make large numbers of pieces with precision. A laminated wood board can be dried properly without cracking, and knots or other defects can be removed due to the relative thinness of the boards. Laminated plywood is also environmentally friendly, as no part of it goes to waste: lower grade wood or smaller pieces can be incorporated into it without compromising its structure or strength.
And because it is lightweight, this product range meets the needs of Australian RV, caravan and mobile home manufacturers. For Plyco customers, this means it is a lighter weight option to our standard Decoply range which features a premium birch core.
Poplar vs. Birch
So what's the difference between poplar and birch? Well, poplar trees grow faster than birch trees. Poplar trees take approximately seven years to grow, after which they are harvested and replanted! Forests that are carefully managed can produce an unlimited supply of sustainable wood.
Because it grows faster, poplar trees produce less dense wood than birch trees. Birch Plywood (such as that used in our Laserply) is denser and stronger, and can be used for various construction tasks that require greater strength. In comparison to birch, poplar has a lower density, making laser-cut friendly and producing a lightweight end product. The internal knot count of poplar is also low, sometimes none at all, which produces a more consistent cutting result.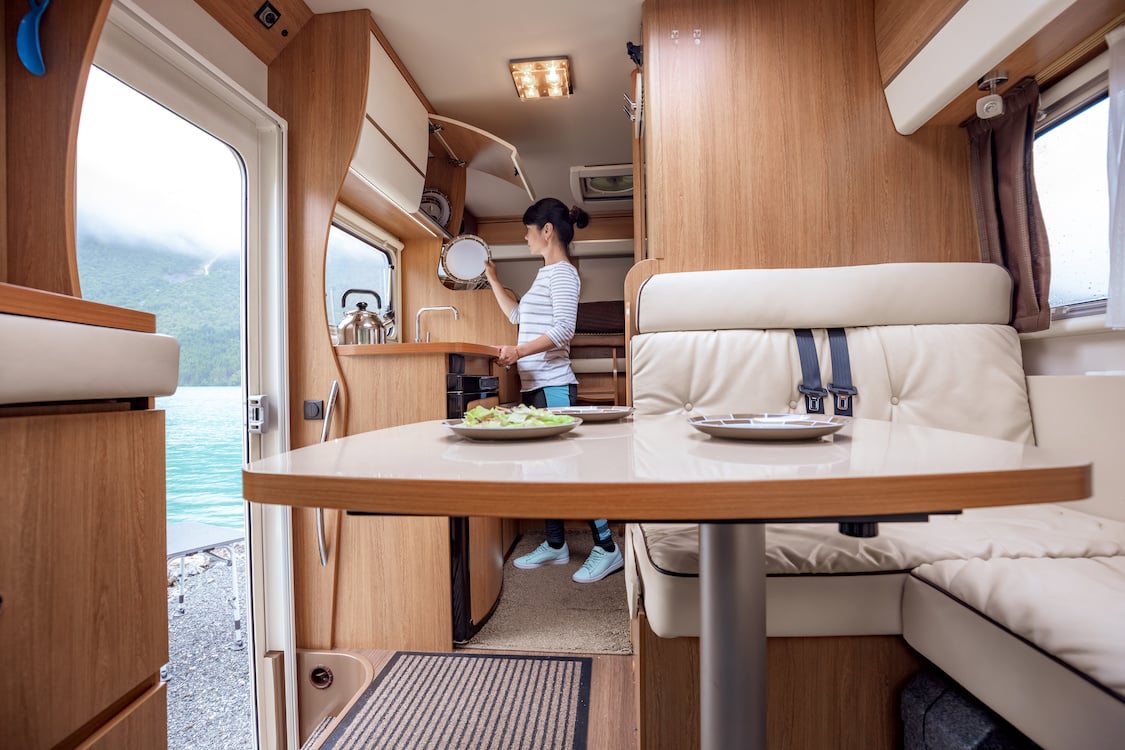 You Can't Go Wrong with Laminated Poplar Plywood!
The Laminated Poplar Plywood range from Plyco might just be the laminated plywood product you've been looking for! Available for pre-order online or instore from the 1st of March 2022, it's bound to be a crowd favourite amongst our mobile home community.