A nice looking, architectural piece of Plywood is always appreciated here at Plyco, however, we know that sometimes that isn't the most important characteristic for your job. When you need an extra kick of strength, that's where Particle Board comes into play.
As part of our Construction Plywood collection, our Particle Board is guaranteed to hold strong in even the toughest of applications. A lot goes into the creation of this top of the line product and there are actually quite a lot of intricacies, which is why we have put together this comprehensive guide so that you can find everything you'd ever need to know about Particle Board in one convenient location.
Here's what we'll cover:
Particle Board (often called "Chipboard" or shortened to "Particleboard") is a high density, strongly bonded, economical and general-purpose board made of large wood particles in the core and finer particles on sanded surfaces. While it's relatively easy to boil down the essence of Particle Board into a catchy one sentence description, in reality, it's a far more complex product than most people realise. It's much more than gluing some wood particles together and calling it a day. The creation process behind one of Plyco's most reliable products actually offers a wealth of knowledge about Particle Board, and knowing about it can help you get the most out of your boards.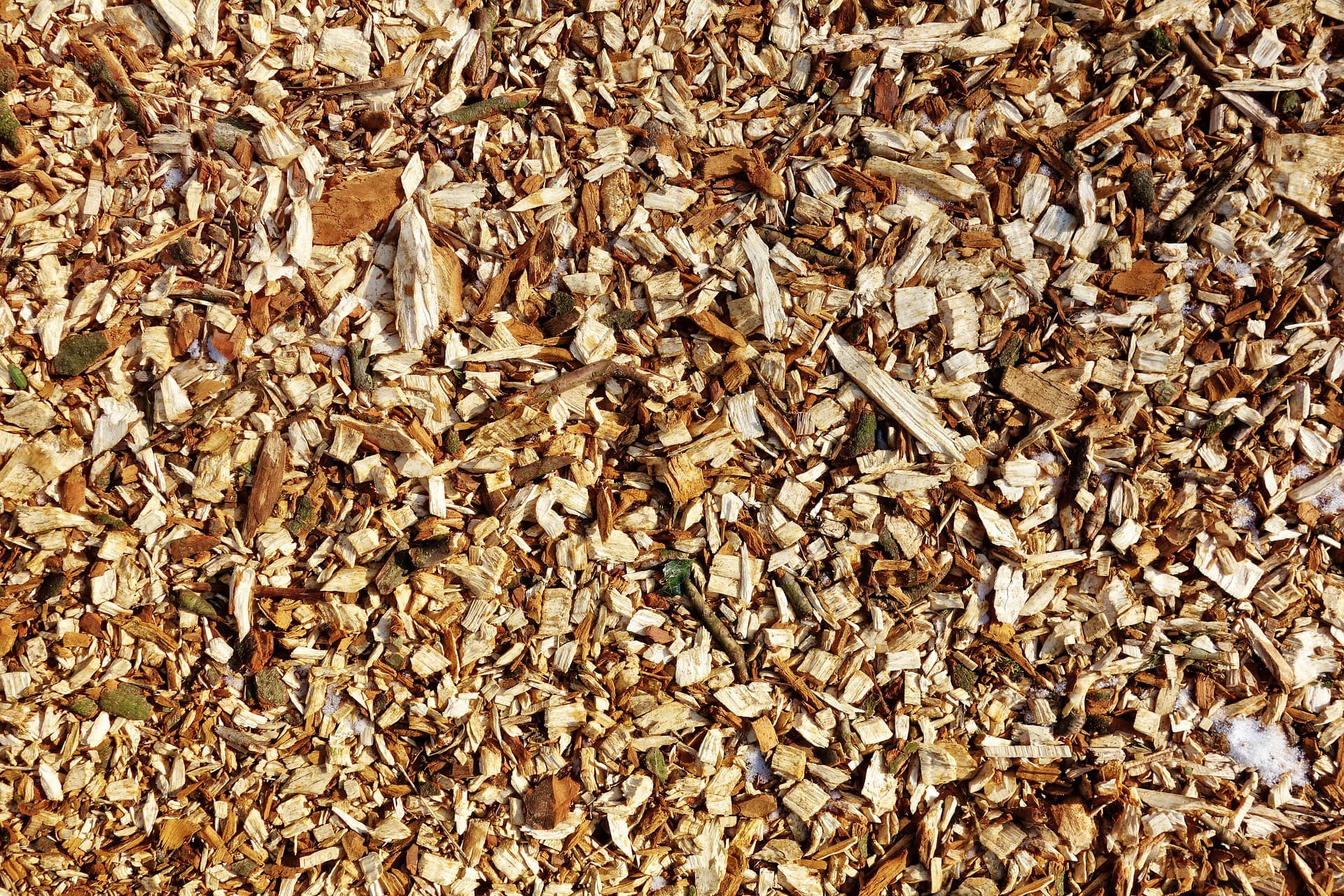 Just being part of our renowned Construction Plywood collection gives away a few of the most sought after properties in each sheet of Particle Board. The biggest advantage of particle board is its strength. There's a reason you'll often see it used in scenarios requiring heavy usage, like residential flooring and industrial storage containers. Customers also love our Particle Board options because they're so incredibly cheap. When you combine these factors with its ability to have architectural veneers applied to it you have a product ticks almost every box of what you'd want in a building material.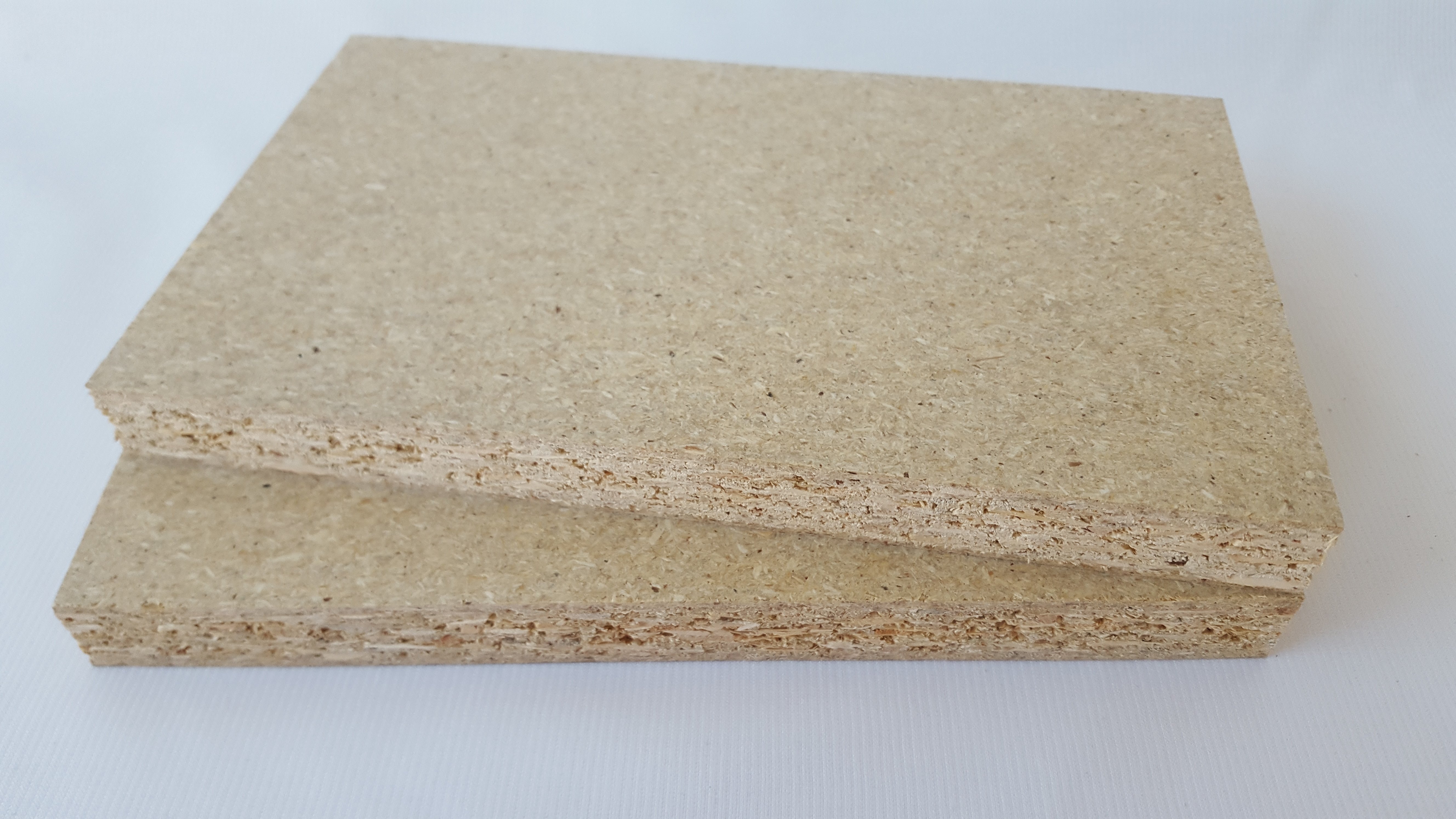 At Plyco we offer Particle Board in a few stock sizes. If you pay us a visit you'll find 2400 x 1200mm, 2700 x 1200mm, and 3600 x 1800m sheets in our regular Particle Board range, and 3600 x 600mm, 3600 x 900mm, and 3600 x 1200mm sheets for our Flooring option. However, what if you need a specific size, or if a full-size sheet just isn't going to be feasible for you to transport? Luckily, Plyco has got your back here! As we do with all of our products, we offer a cut to size service for our Particle Board. This makes shopping a breeze and ensures you'll never buy more than you need.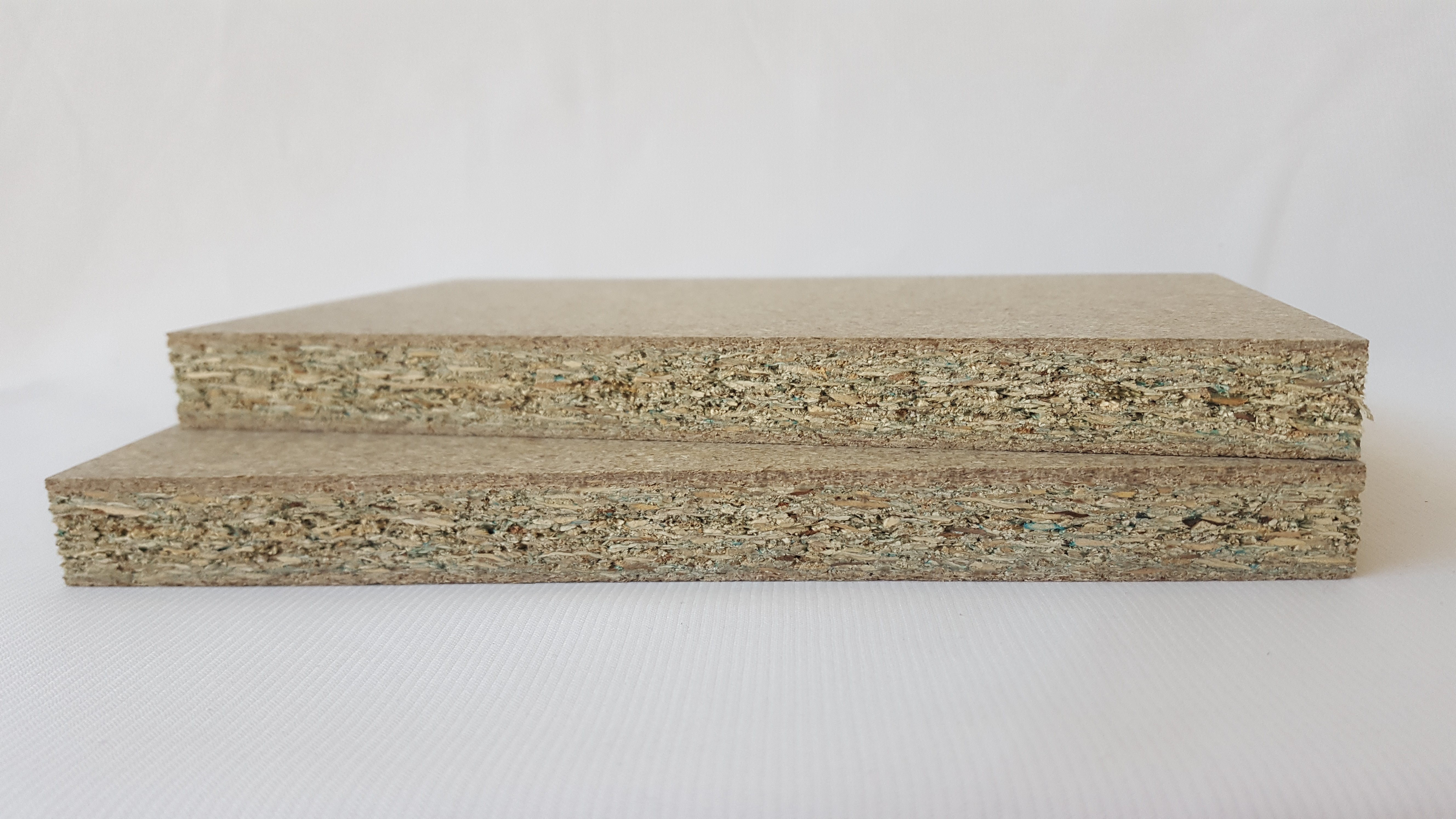 Because our Particle Board combines strength with the ability to apply architectural veneers, the number of suitable applications are virtually limitless. However, if you're looking for some inspiration, telling you that the world of possibilities is endless isn't exactly much help. Some of the more popular Particle Board applications we encounter with Plyco customers are shelving, furniture, storage containers, joinery, and cabinetry. With our Particle Board Flooring variety, it's obviously a natural fit for use as a structural sub-floor that can be used in tandem with surfaces like vinyl and ceramic tiles.
Plyco's Particle Board used for cafe walls by Pham Tuan Viet Architects
There are four varieties of Particle Board that you'll encounter when taking a stroll through Plyco's glorious showroom. We obviously have our Standard option, which is a good all-round choice when you don't have a very specific application in mind. We then get more specialised with our High Moisture Resistant (HMR) Particle Board, White or Black Melamine Particle Board, Particle Board Flooring, and Veneered Particle Board. HMR sheets are the ideal solution when you're building something that will be around water prone areas or has the potential of being exposed to water in general. Particle Board Flooring is self-explanatory in its use, while our Veneered Particle Board gives the product a beautiful architectural finish, allowing it to be used wherever an appealing aesthetic is required.
Our Veneered Particle Board is something we're incredibly proud of, as it takes the strength of Standard Particle Board and combines it with our stunning natural timber veneers. What this ends up creating is something we believe is a nearly perfect product. We carry nine stock veneers in-store, but if you see a particularly eye-catching veneer that we don't have and it's commercially available, we'll source it specifically for you so you won't miss out or have to settle for something else. Another factor that makes our Veneered Particle Board a great all-around product is that it's a cheaper option than other comparative veneered products.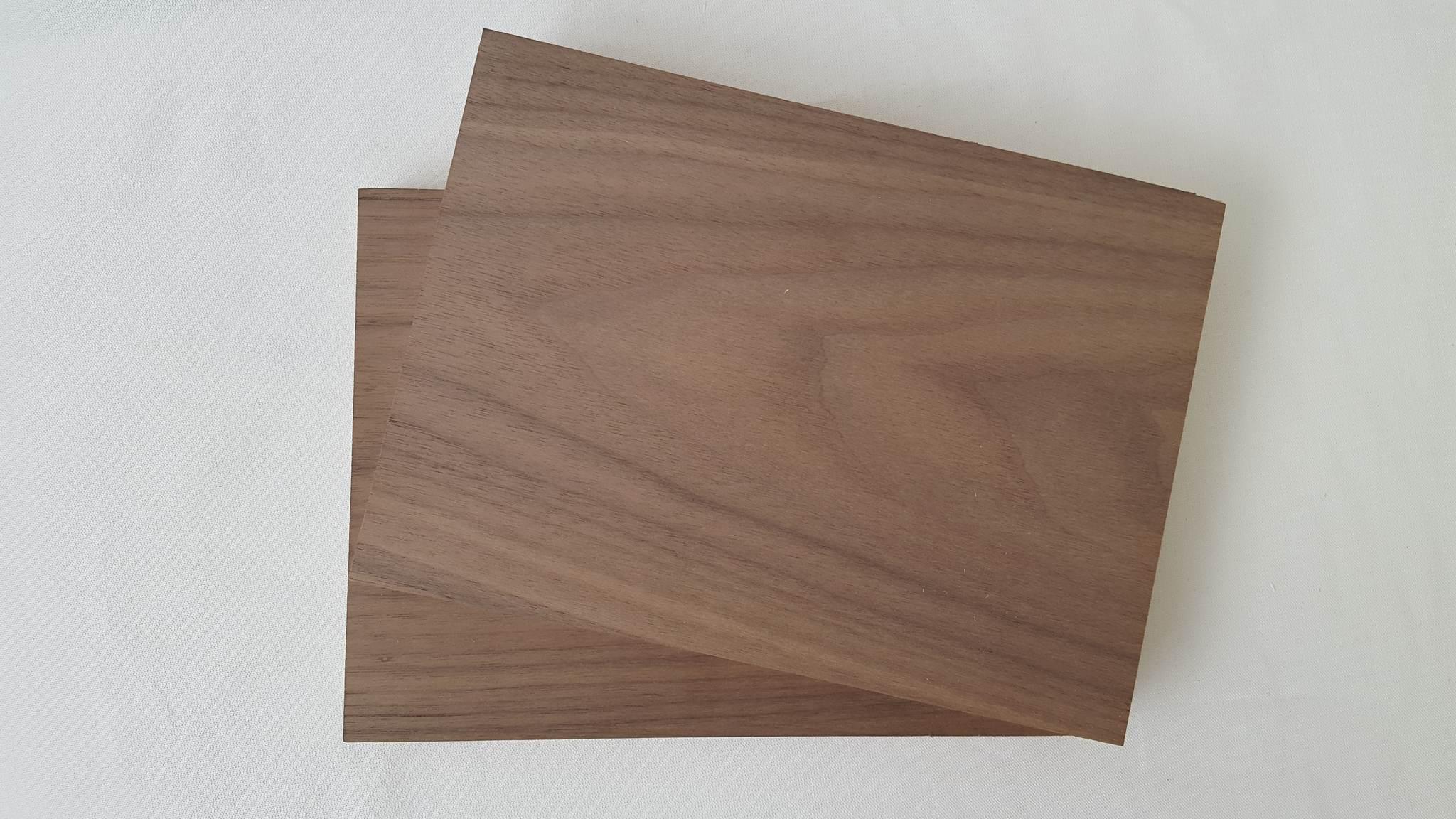 Plyco's American Walnut veneer applied to Particle Board
You might be surprised to learn that Particle Board is a top choice for use in flooring. It's strength capabilities allow it to be used as a structural sub-floor, while its downgraded visual appearance compared to something like a Birch Plywood isn't too much of a problem as you'll be covering the top of it with ceramic or vinyl. The benefit that customers love to hear the most though, is how much particle board costs! It is by far our cheapest flooring option, and while it is available in fewer thicknesses than our Plywood Flooring, it should be your go-to option if it falls within your required dimensions.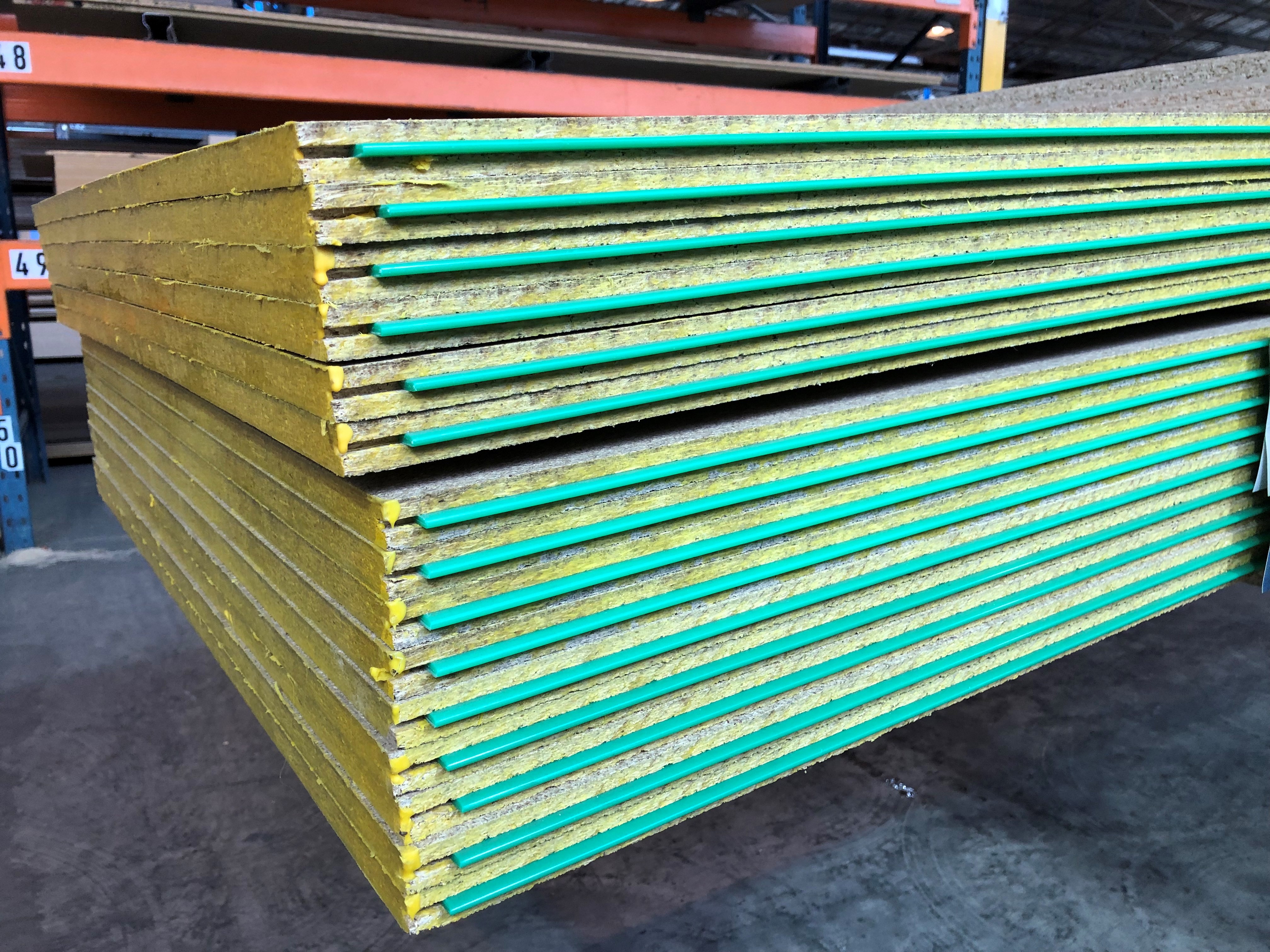 Plyco's Tongue & Groove Particle Board Flooring
One of the more common questions we receive is "what does Plyco offer me over a store like Bunnings?" It's a great question, as the convenience of getting all your building materials Bunnings can be tempting. But as a plywood specialist, if you're looking to buy Particle Board you'll find a wider selection, superior service and more affordable prices at Plyco.
If you take a look at the Particle Board range Bunnings offers, you'll see several options, four of which are Moisture Resistant. Already, if you compare those two ranges you can see Plyco offers premium quality products over Bunnings. While we also offer 4 Particle Board options in standard and Moisture Resistant, you'll notice that our High Moisture Resistant Particle Board is considerably more affordable. Additionally, you won't find any Particle Board Flooring or Veneered Particle Board at Bunnings.
If you'd like the latest prices on our extensive range of Particle Board products, check out our online price list.