If you're reading this it probably means you're currently looking at Plyco's website, which also means you may have noticed some significant changes. Today we are thrilled to have launched a considerable overhaul of the plywood online shopping experience!
Since launching our initial website several years ago the design and user experience has remained mostly the same. There have been some small visual and feature changes, but largely it was still the same as it was three years ago. At launch, the Plyco website was cutting edge and changed the way customers could purchase plywood products, largely thanks to our revolutionary online store. While Plyco's website was still an industry leader, we also recognise that in the online space things change rapidly and you can soon find yourself behind the curve. To make sure we stay ahead and continue to offer our customers an online experience they can't find anywhere else, we have launched the next evolution in online plywood shopping.
What Are The New Features and Benefits of Plyco's Website?
The first thing you'll notice about the redesigned Plyco website is that it has received a slick new coat of paint. The overall visuals and layout have been altered to give it a refresh and make it smoother to navigate. In doing so we believe customers will be able to purchase products and find the crucial information they need even easier than previously.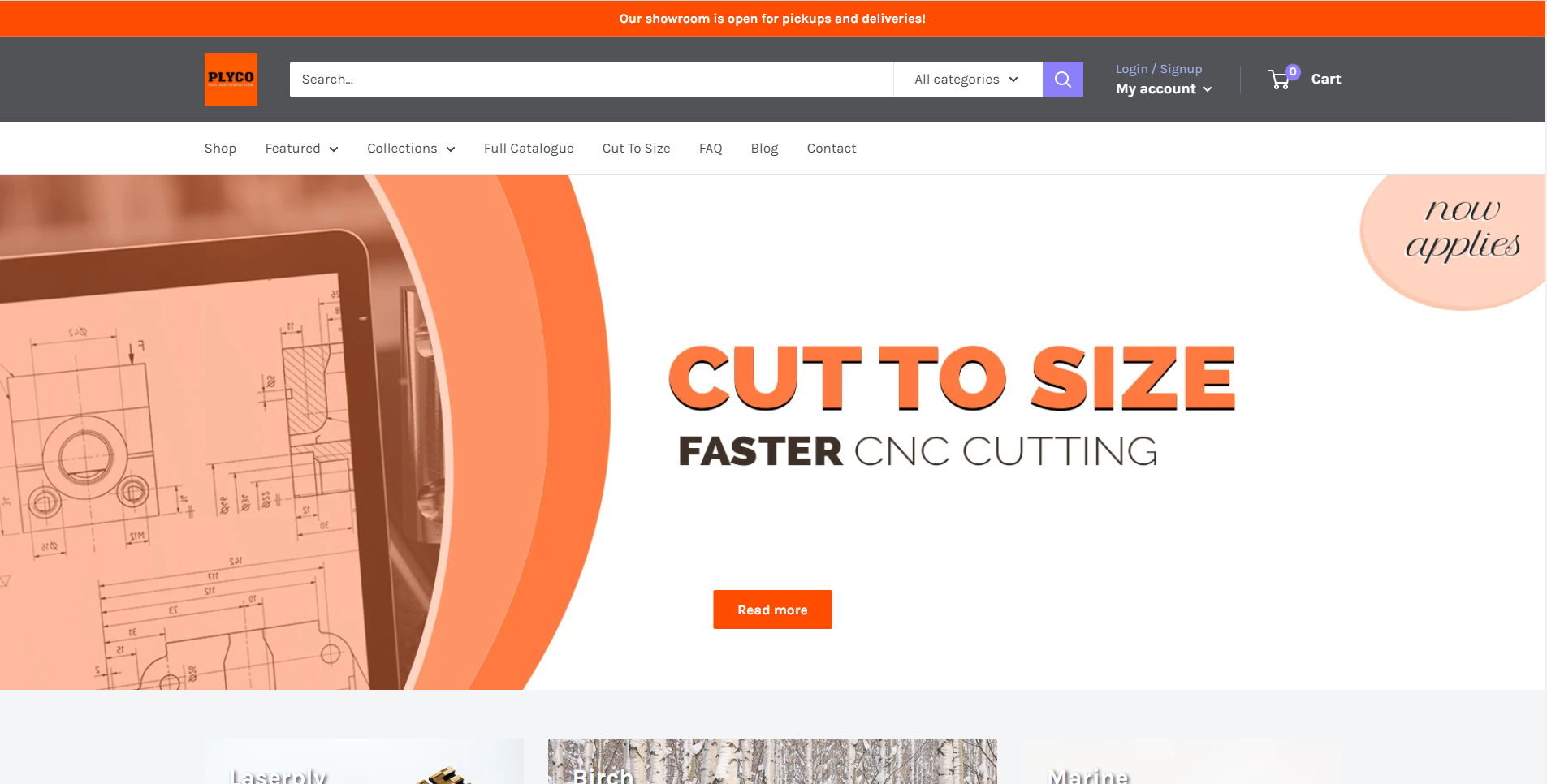 However, there have also been a number of other new additions that don't just result in a prettier look for the Plyco website you know and love.
Premium Product Images
One of the major areas we wanted to address with our website overhaul was the product images. When we first launched our online store we had quality images all taken in the same style, giving the store a sense of cohesion as well as providing customers with a good look at the products.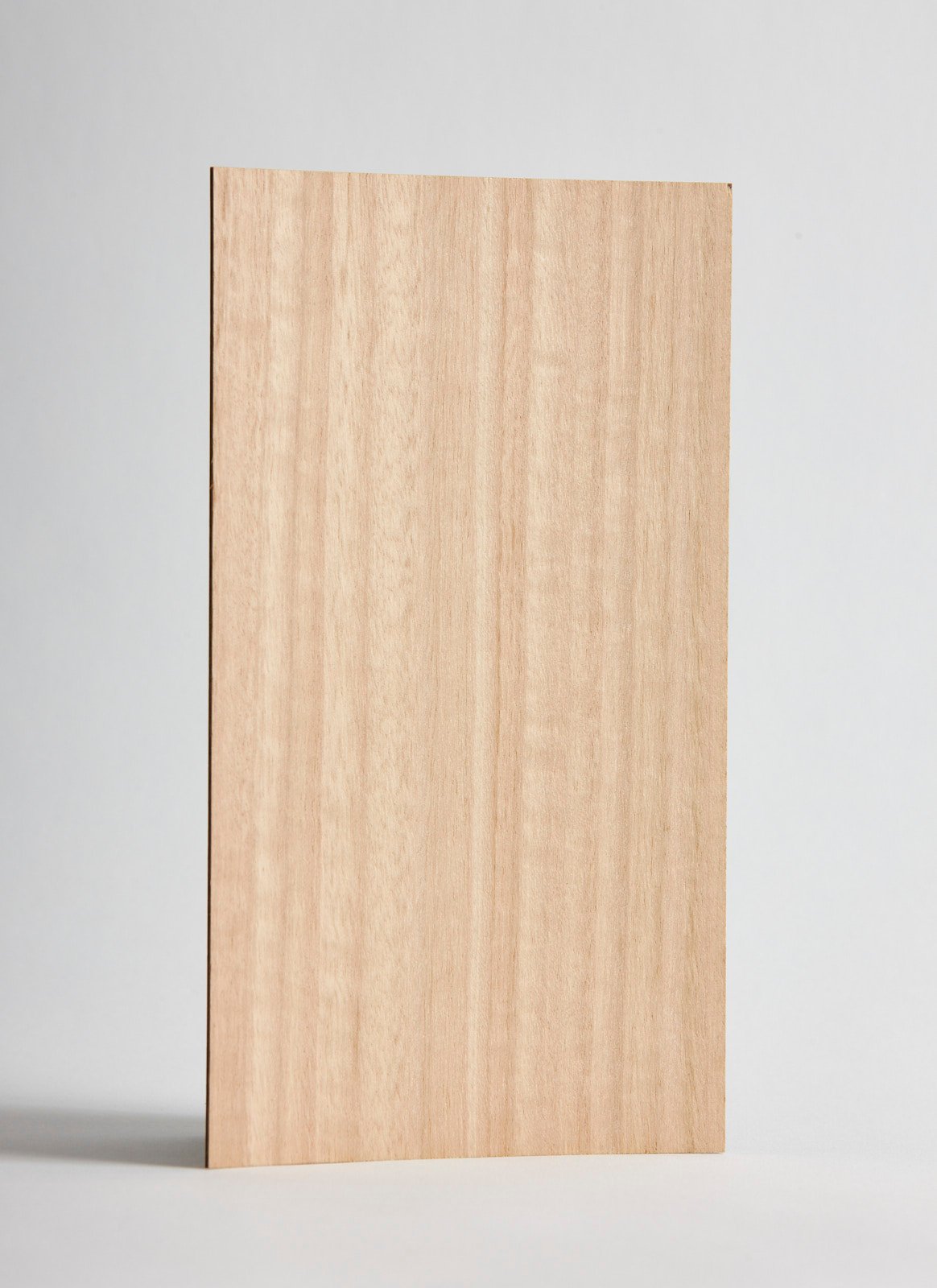 However, as the years rolled on Plyco has introduced new ranges of products and made new products available to be purchased online. To keep our product pages neat we acknowledged that it was time to upgrade the images. For the launch of the new website we organised professional studio photography for all of our plywood sheets. This means you'll get a beautiful up close look at any product in our store, no matter what you're searching for.
Faster Load Times
Plyco's online presence is all about convenience. Whether that means being able to shop from wherever you are or learn valuable information about plywood woodworking and the unique benefits of our exclusive products. All of this convenience falls apart if the load times for the website are slow. With this sleek new design load times have been slashed, meaning you can get where you want to go in an instant.
Estimated Shipping
One of the most common questions we receive on a daily basis is in regards to delivery and shipping prices. Naturally, customers want to know how much it will cost to get their plywood boards delivered to their work site or home. To streamline this process, every product page on Plyco's online plywood store features an estimated shipping calculator. Simply pop in the postcode for your delivery address and our calculator will provide you with an estimated shipping price. Say goodbye to sending emails or making calls just to find out your delivery costs!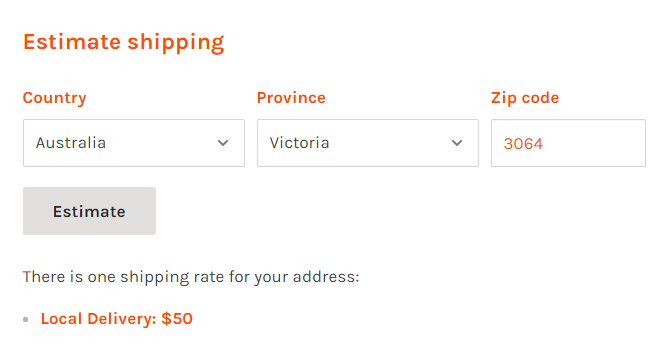 Pre-Ordering
Have you experienced the frustration of jumping online only to find out the plywood product you want is out of stock and you're left with no idea about when you'll be able to purchase it again? We feel your pain, so when we began planning this website overhaul we wanted to create a system that solved this issue for good.
If you find yourself on a page for a product that is out of stock you can now pre-order your sheets. This cuts down on the time spent needing to email and call to try and figure out whether you can order your sheets or not. Instead your pre-order will be placed and you'll be provided with up to the minute updates.
Payment Options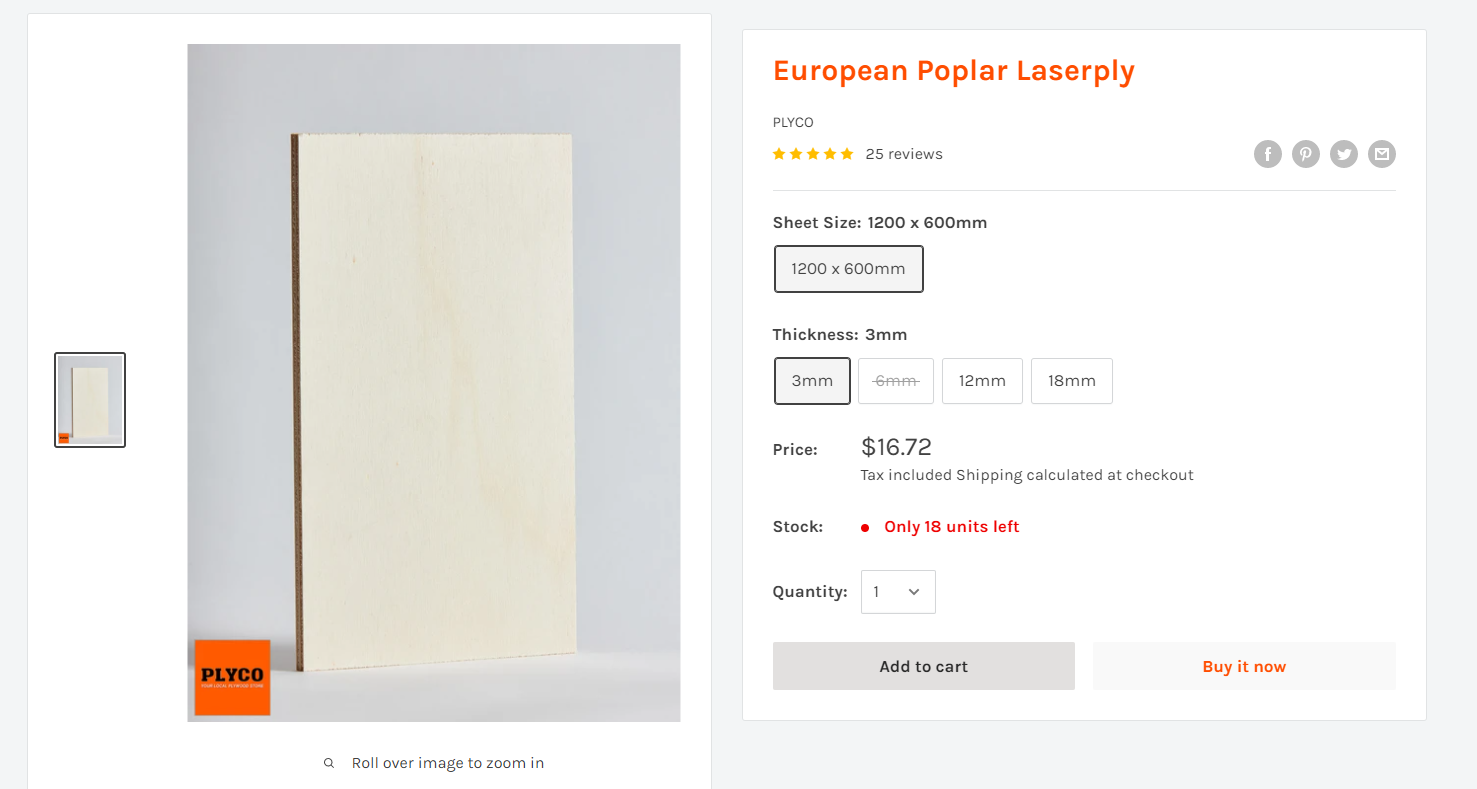 Previously, Plyco have introduced payment options such as Afterpay to make the checkout experience as comprehensive as possible. This continues with our new website, as both PayPal and Google Pay are now supported at checkout. With these additions we believe that no matter how you pay, Plyco can accommodate you.