Some people think the start is the most important of anything you do, but at Plyco we're big fans of the finish. The finish of your Plywood panels can be the difference between an okay project and a project that wows everyone who sees it.
You might not always need the top of the range finish, but no matter what you're building you want it to look good once everything is said and done. Thankfully, Plyco has cultivated the greatest collection of plywood finishes, with prices to fit absolutely any budget.
Below you will find a guide to some of Plyco's different plywood finishes that will hopefully guide you to a perfect match.
Decoply
Got a project that needs a splash of colour? Looking for a timber laminate? Will the end product need cleaning often? If you answered yes to any of those questions, Plyco's Decoply range as the finish for you.
At its core, you have Plyco's renowned Premium Birch Plywood, which allows you to rest easy knowing the product is structurally sound. The cherry on top is the stunning Decor laminate that is applied to the board.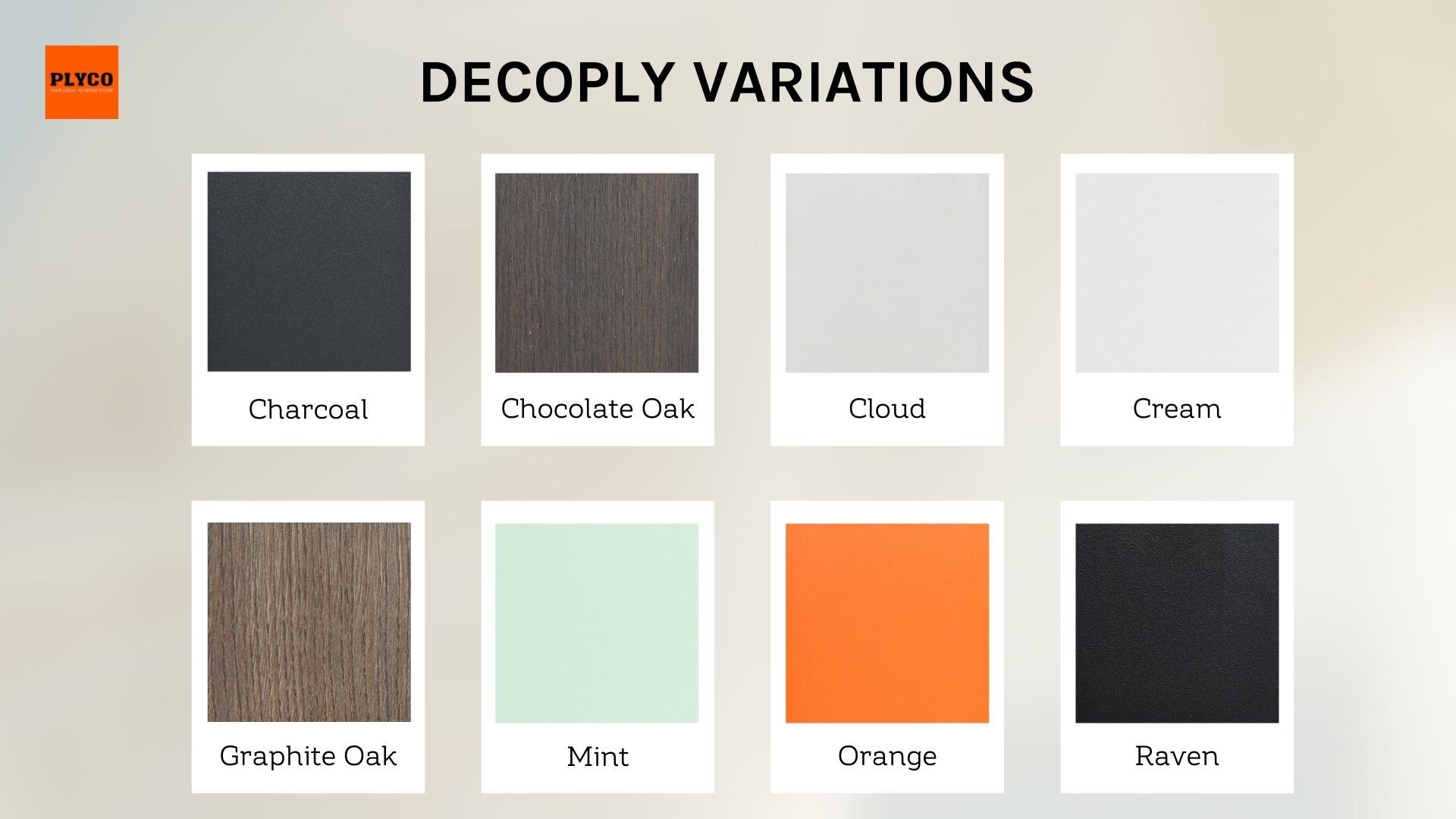 Plyco's range of Decoply products.
Once the product is pressed (exclusively at our Melbourne manufacturing plant) you end up with a gorgeous laminated sheet that always catches the eye.
One of the greatest qualities behind our Decoply is its resistance to chemicals and ease of maintenance. This makes it a perfect option for use in places like restaurants and cafes where it will be involved in a constant cycle of being dirtied and then cleaned with common cleaning solutions.
Spotless Laminate Plywood
In the market for something even better than Decoply? Spotless Laminate might just be your dream plywood.
Spotless Laminate is arguably the best finish for Birch Plywood, and while it does carry a heftier price tag, it's worth every cent. The geniuses behind this product have packed in so many mind blowing qualities.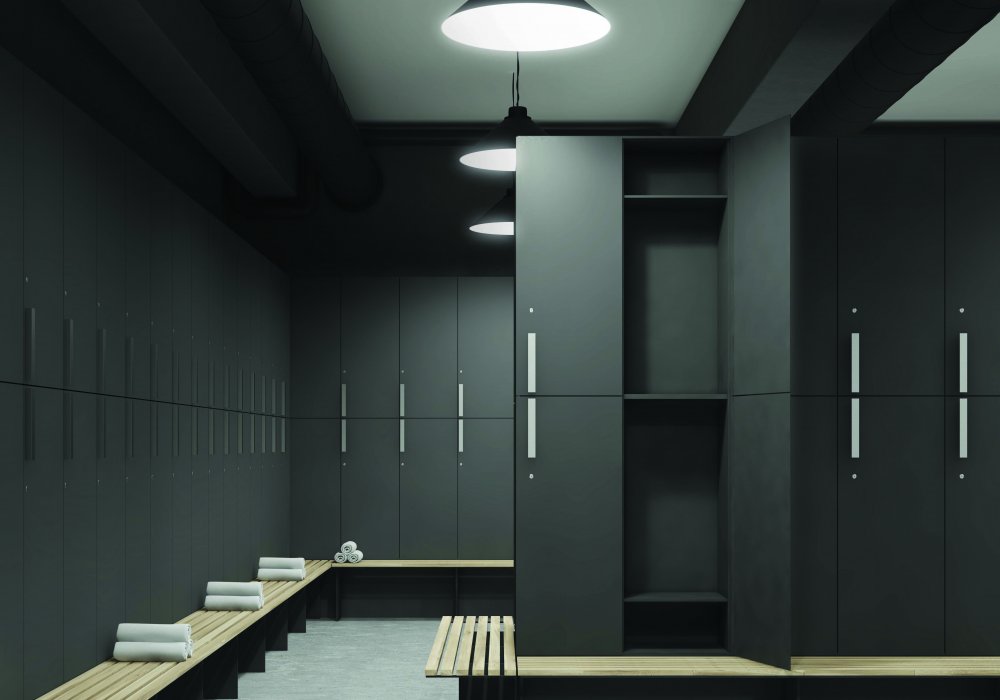 Locker room cabinetry made entirely with Black Spotless Laminate Plywood
The most obvious one reveals itself when you get up close and personal with it. Spotless Laminate boasts a "super matte" finish that is elegant to touch and resists fingerprints, meaning it won't ever leave behind evidence that someone has been in contact with it. With this attribute in hand, Spotless Laminate is able to provide the best finish for a plywood countertop.
In most cases the matte finish and fingerprint resistance would be enough, but Spotless Laminate also features heat resistance, impact resistance, and won't fade in sunlight. If your project requires a touch of class and you have the budget, you cannot go wrong with a sheet of Spotless Laminate.
Melamine Plywood
What if you want a coloured finish but your job doesn't call for something as extravagant as Spotless Laminate, or even Decoply? In that case Melamine is the solution.
There are quite a lot of choices available for Melamine before you even start discussing the finish. Firstly, it can be applied to MDF or Particle Board, which gives you a little bit of flexibility in the core. Once the substrate has been locked in you then have a multitude of other choices to make. You can decide between drilled and un-drilled, whether it has moisture resistance, and what colour you want.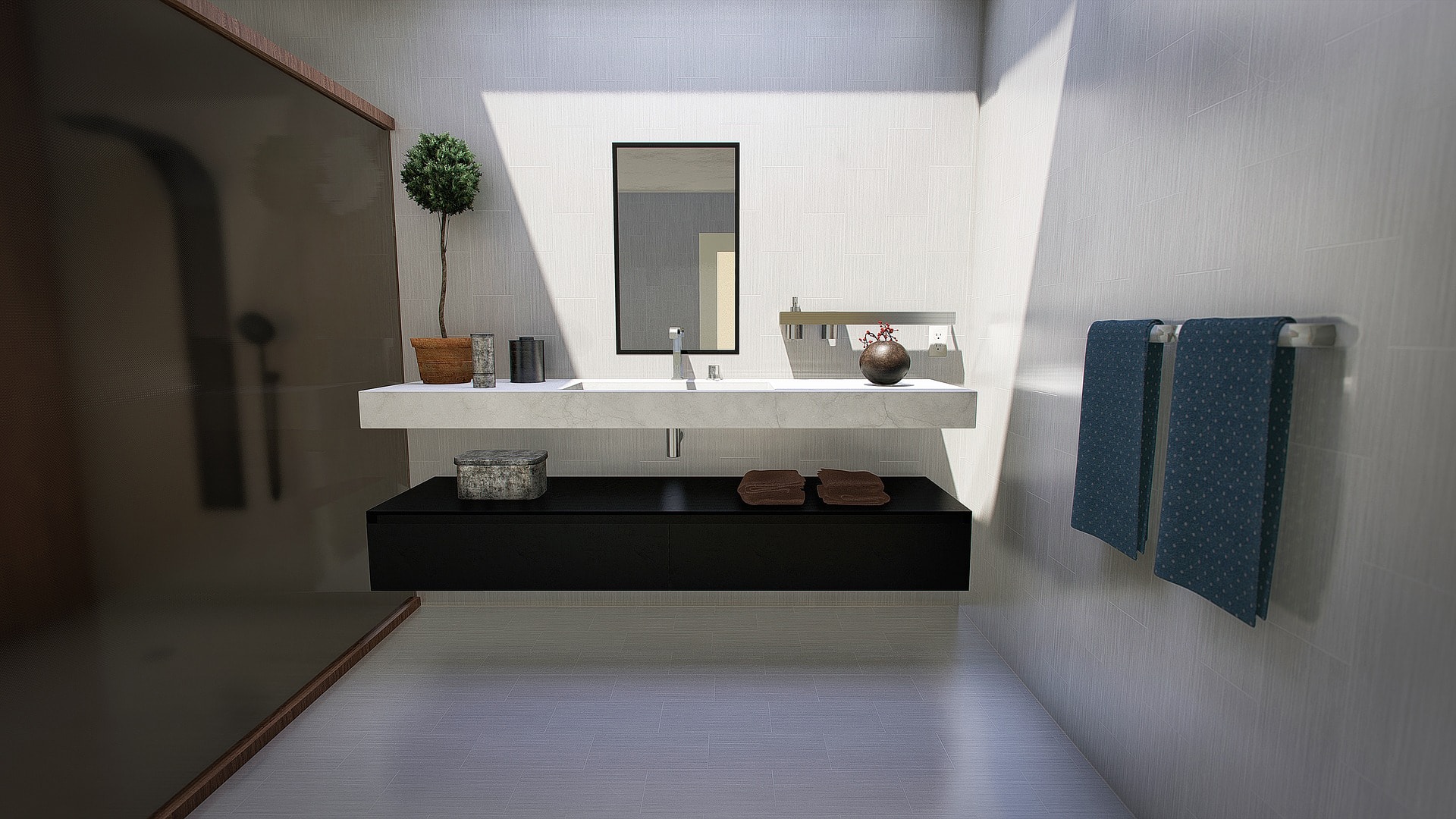 Moisture Resistant Black Melamine used in a bathroom
The most common use for Melamine is internal cabinetry and shelving; essentially any application where the extra bells and whistles of Decoply or Spotless Laminate aren't going to be too necessary.
A plywood Melamine finish does differ quite a lot from what you see in our other ranges. If you want to see the differences in person you're welcome to come to our Fairfield showroom and get up close with our products.
Birch Filmface Plywood
Maybe the aesthetic qualities of the other plywood options we have mentioned have caught your eye, but what you really need is unwavering strength. If so, a sheet of Birch Film Face Plywood sounds like a match made in heaven.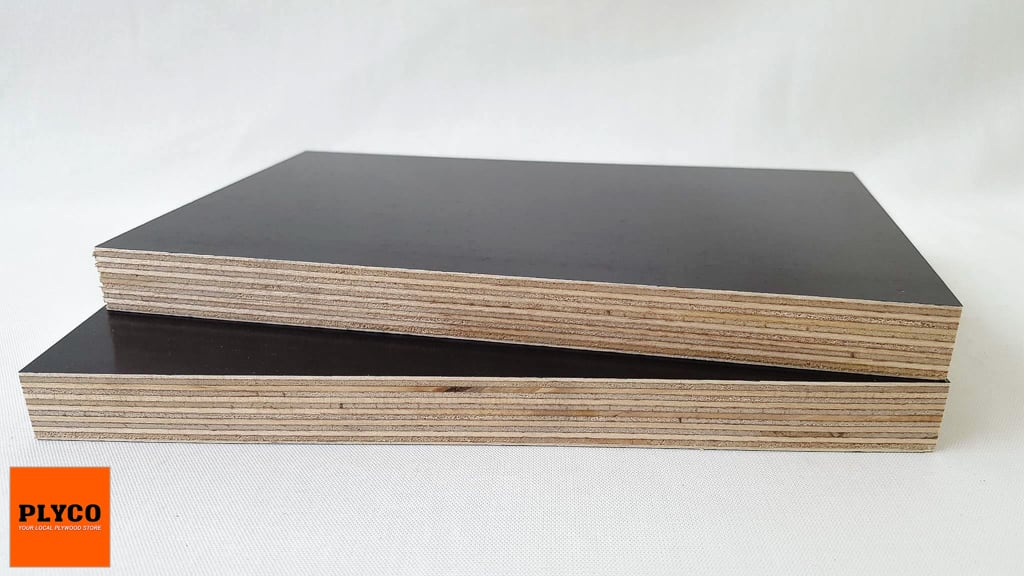 Plyco's Birch Filmface Plywood
Plyco's entire range of film faced plywood utilises an Exterior Birch Plywood core that is then overlaid with a phenolic coloured film on both faces. As the core is an exterior grade plywood it is approved for external use, while the finish on the surface prevents moisture from penetrating and is highly resistant to abrasions, chemicals, and fungus.
Strataply
Architectural Plywood doesn't only have to be about solid colours. Plyco also showcases many different options with a natural timber look, but none of those options quite matches the beauty of our exclusive Strataply series.
Essentially, this collection takes 13 unique veneers and pressed them to an 18mm Premium Birch Plywood core. That means veneers like American Oak, Tasmanian Oak, and Blackwood are ready and waiting for you at Plyco.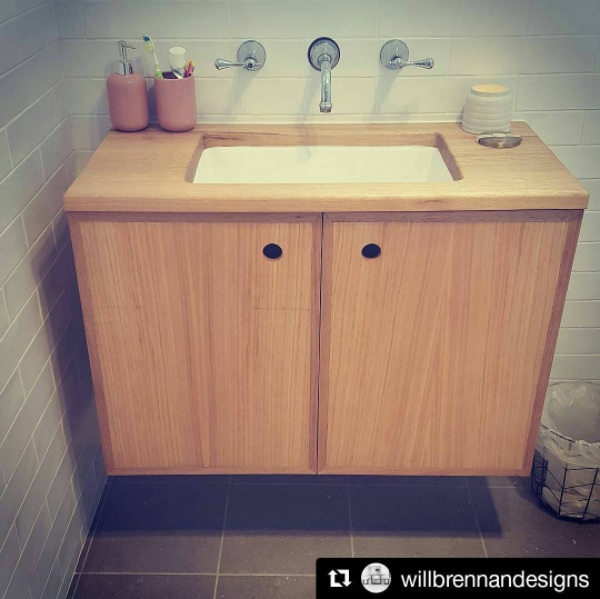 Tasmanian Oak Strataply used by Will Brennan Designs for bathroom cabinetry
However, we also offer a custom made to order service. If your desired veneer isn't available as part of our stock collection we can source it (as long as it's commercially available) and press it just for you.
Strataply is a go-to option for high class furniture and shopfitting thanks to its sleek look and smooth finish.
Marine Plywood/Exterior Plywood
Last, but certainly not least, in this exploration of different Plywood finishing options is our range of Marine Plywood and Exterior Plywood.
At Plyco we offer everything from Hardwood Exterior Plywood all the way up to Hoop Pine AA Marine Plywood and everything in between. The one thing each of these sheets has in common is that they are rated for external use. The big differences start to come when you examine the finishes each one uses.
Cheaper solutions for exterior finishing plywood like Plyco's Hardwood Exterior Plywood have finishes that are less focused on wowing people and are more focused on getting the job done. On the flip side, a sheet of Birch rated for exterior use will have a much higher quality finish, as will Hoop Pine.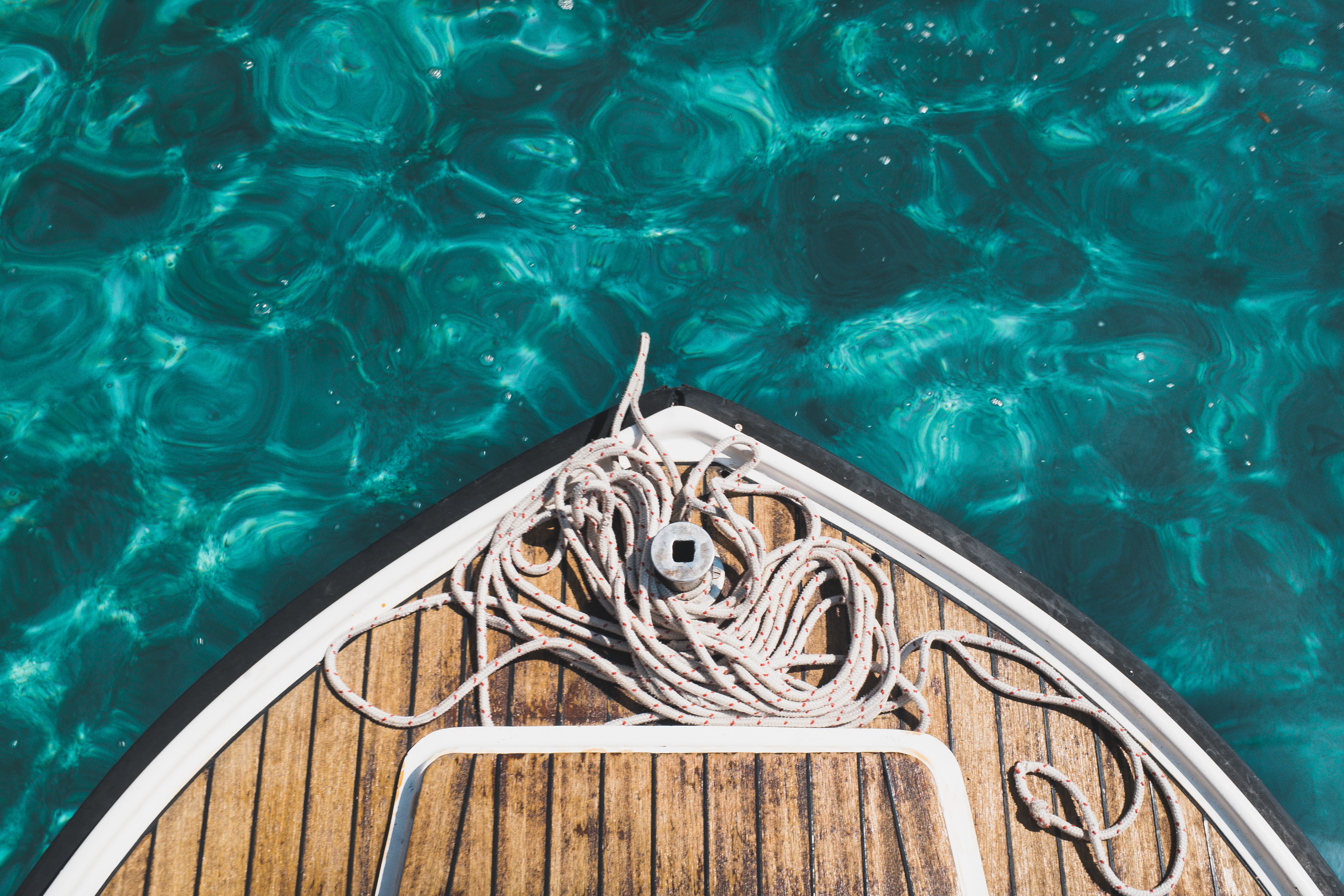 Boat building is a common application for Marine Plywood
While we have listed several different finishing options, this doesn't even begin to cover the breadth of options available at Plyco. We have hundreds of different plywood sheets, almost all of which are available to purchase through our online store, and although we are a plywood supplier in Melbourne we ship Australia-wide.
If you've still got lingering questions about what the right finish for you is, don't be afraid to get in touch. You can give our friendly sales team a call, send us an email, or even ask a question through our social media channels.