Plyco's Laminato range is one of the most elegant and beautiful products we offer. Using our state-of-the-art sanding machine we are able to achieve the smoothest surface possible, allowing us to apply a stunning veneer that brings out the true potential in our plywood.
With this special product, we take wood veneer and then combine it with phenolic impregnated kraft paper, which is then finely sanded and ready to be finished. Wood veneers are among the most elegant surface finishes in the interior design industry and are growing in popularity all the time. The Laminato range combines the natural beauty of a wood veneer with the durability and ease of installation you find with a High-Pressure Laminate (HPL) to create an all-star quality product. Veneered HPL panels offer our customers a brilliant combination of being natural, high quality and extremely unique. Laminato is incredibly versatile and can be laminated directly onto any substrate, including MDF, Particleboard and Plywood.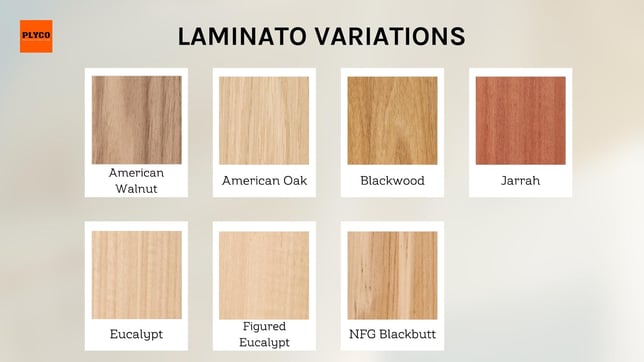 We offer a stock range of veneers that includes American Oak, America Walnut, Jarrah, Blackwood and Eucalypt (we'll go into more detail on these veneers below). However, Plyco also offers a made to order service on any commercially available veneer, so if there is a specific veneer you desire and it's available to us, Plyco will source it just for you!
This article will explore each of the six stock veneers we carry in our Laminato range, highlighting their unique features.
Here's What We'll Cover:
American Walnut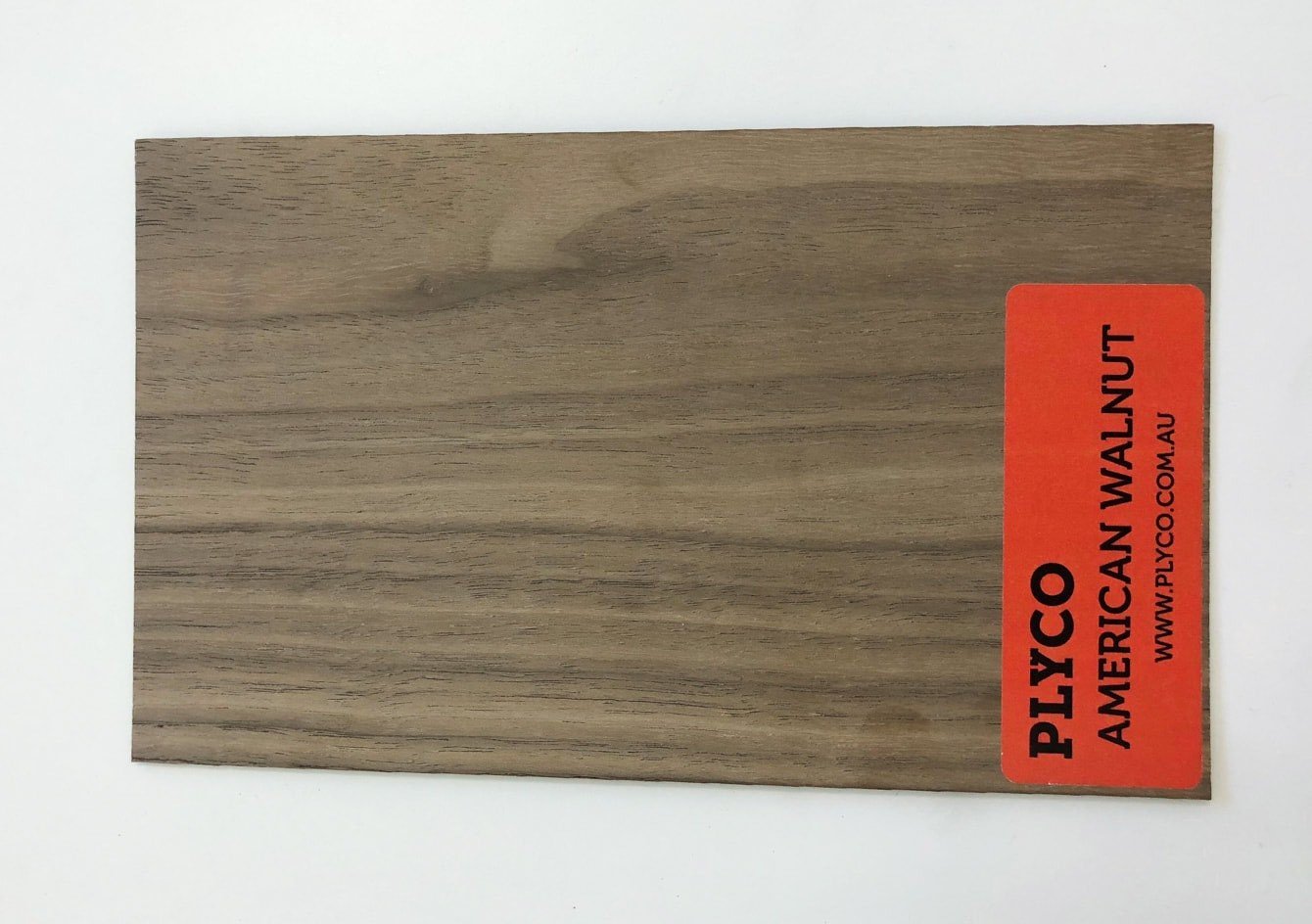 The American Walnut veneer takes the crown as the darkest veneer available in Plyco's stock range. It offers a dark brown colouring with occasional streaks of lighter browns to create a very earthy feeling. The contrasting light and dark colours help to make the grain detail really pop and catch the eye at a quick glance. If you're looking to keep a natural wood feel while still reaping the rewards of a stunning architectural finish, American Walnut may be the Laminato choice for you.
American Oak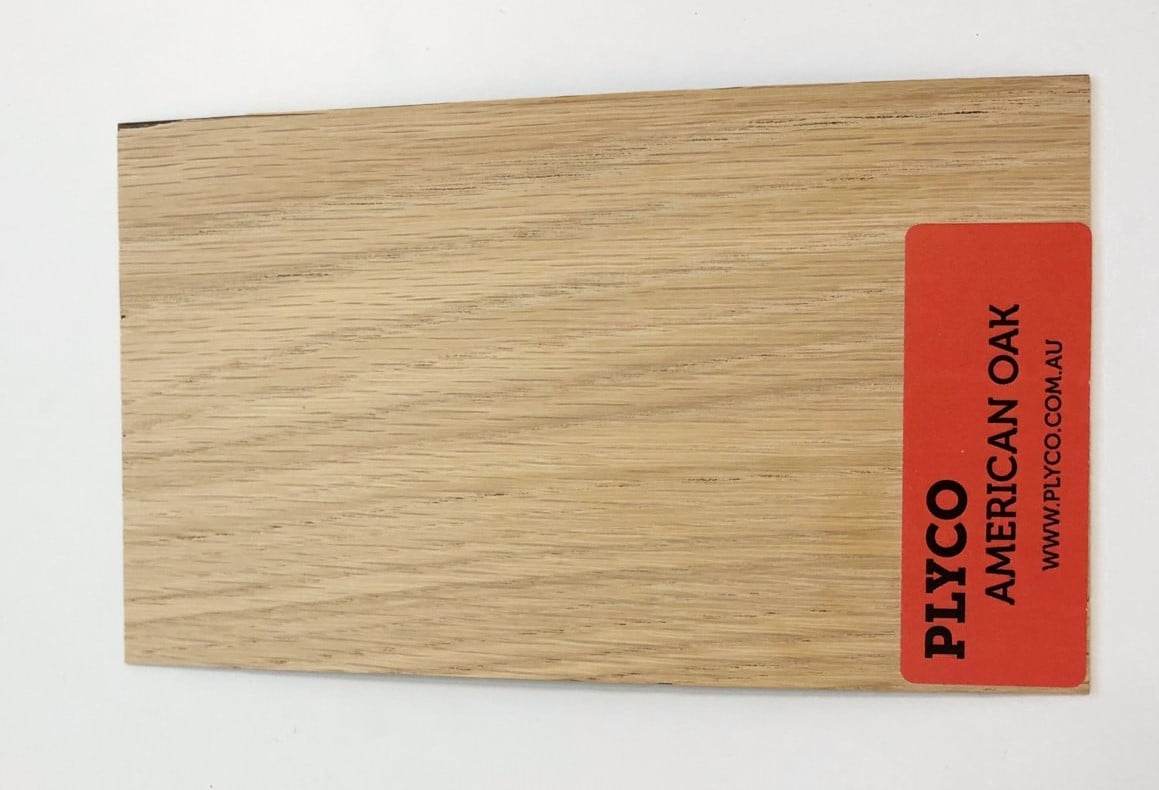 Despite sharing the American name, American Oak could not be any more different than its Walnut cousin! With American Oak, you're getting a vibrant and energetic veneer that will give any application a touch of brightness. This blonde veneer isn't the lightest offering we have in our stock range, but it does provide a nice balance between the more extreme ends of the scale. Arguably the greatest strength of this veneer is how much emphasis is placed onto the grain detail, which really stands out due to the colouring.
Jarrah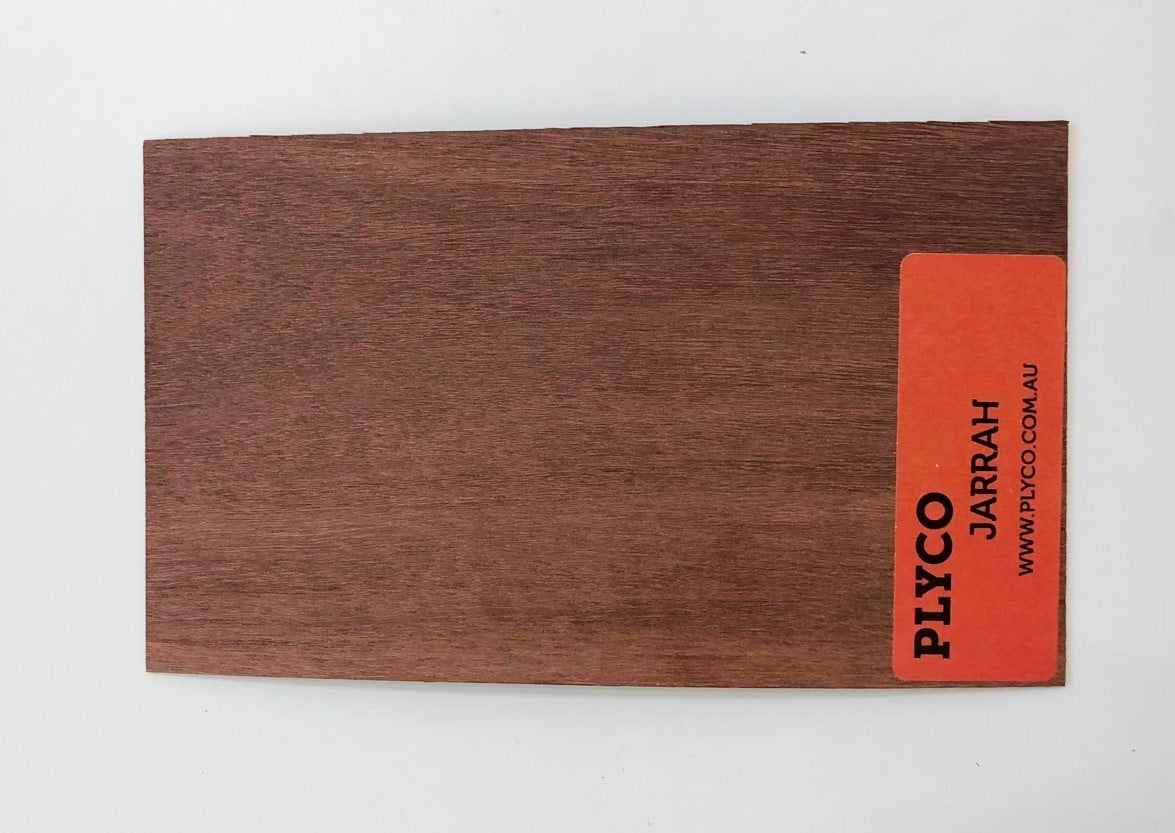 If you want a veneer that is truly unique and like nothing else you'll find on the market, Jarrah is the option you have been searching for. Immediately recognisable by its deep, dark red colouring, Jarrah is a veneer that always wows customers; even if it's not the veneer they're looking for! Turning heads without fail, this colouring is often used as the cherry on top for applications. If you're searching for a veneer that will make your project the talk of the town, Jarrah is going to be your new best friend.
Blackwood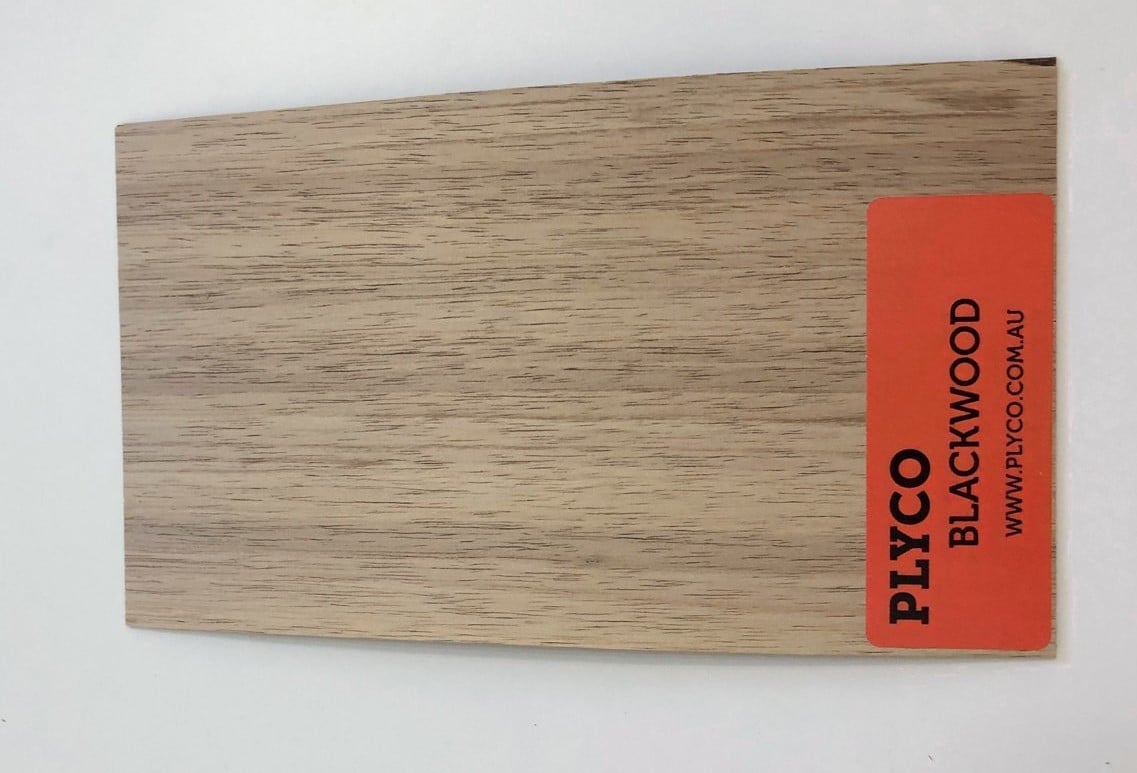 Blackwood, while not technically black, still lives up to its descriptive name. While it might be more of a medium-brown all over in colour, this veneer places extra emphasis on showcasing the woodgrain details, which help create darker streaks. These streaks help give it a darker side while still being a light veneer overall.
Eucalypt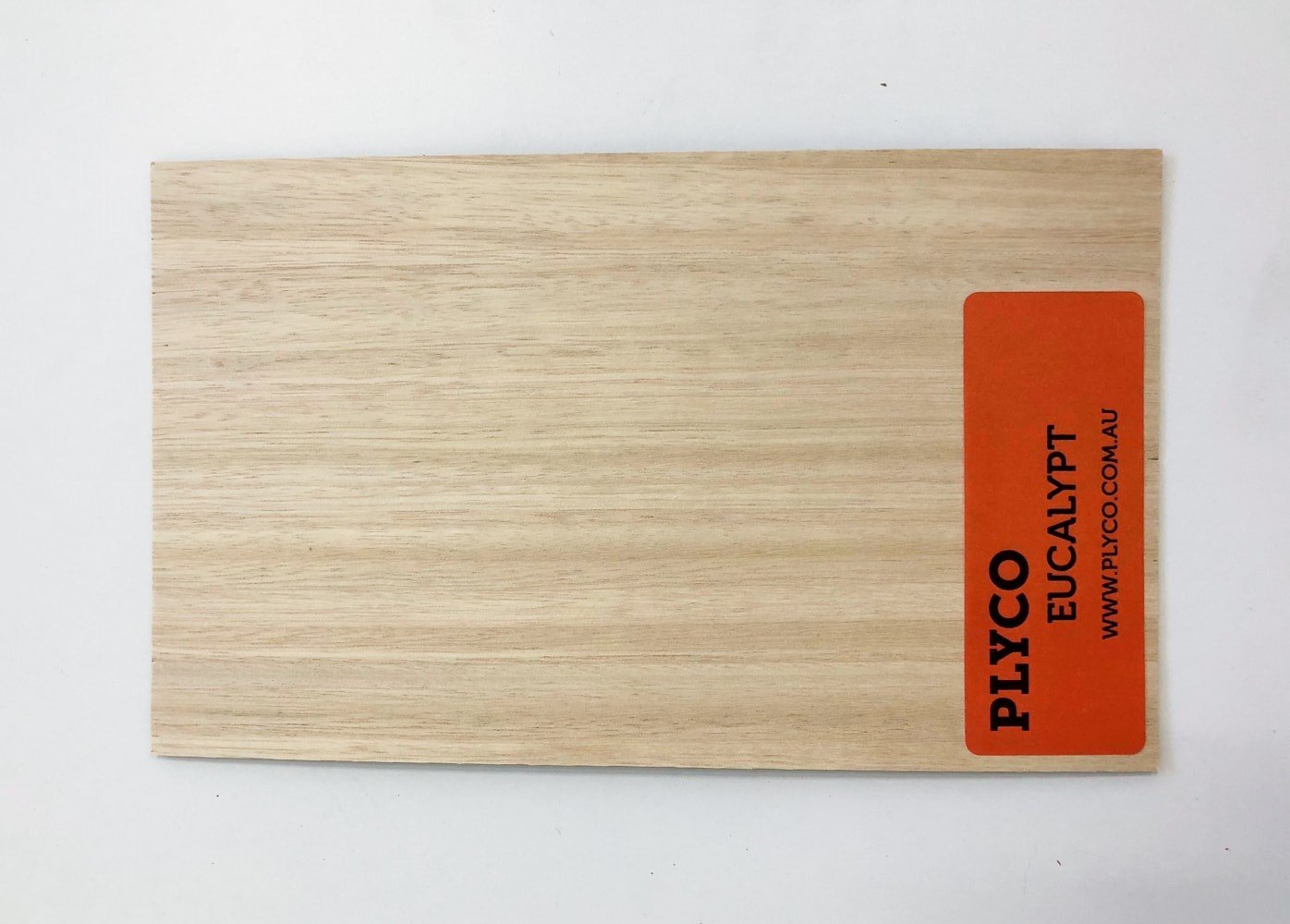 Eucalyptus trees are a staple of the Australian natural landscape, and with Plyco's Eucalypt Laminato timber veneer the very essence of this country is perfectly captured. Eucalypt is by far the lightest and brightest option available in our stock range and is the perfect finish if you really want to brighten up a project. Offering so much warmth, this timber veneer compliments any application.
Figured Eucalypt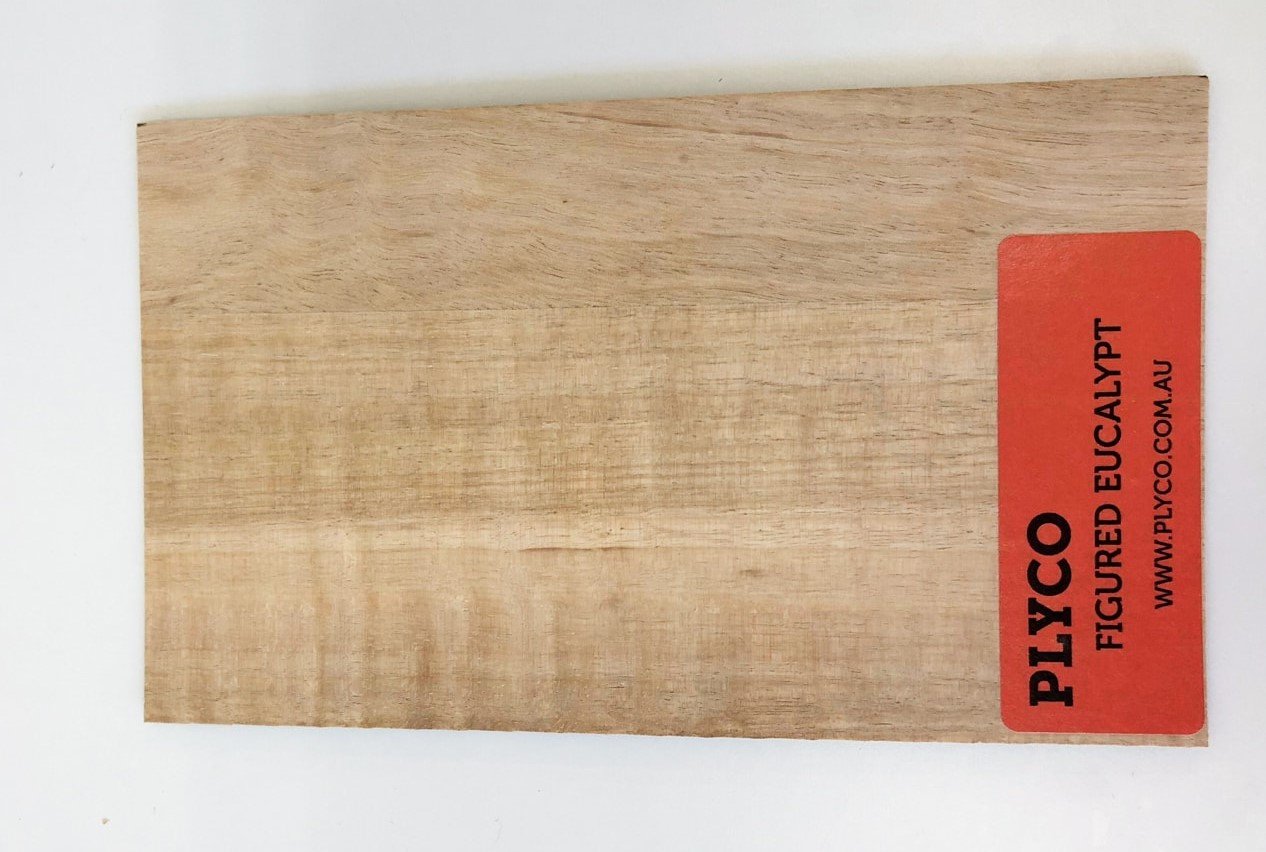 Plyco's Figured Eucalypt veneer is quite similar to our standard Eucalypt veneer, however, despite the colouring being almost the same it differs in one major way. Figured Eucalypt invokes an almost wave-like effect for its finish giving it radically different visual characteristics to any other veneer that we carry, whether they're part of the Laminato range or not!This wavy look also has the added effect of making the veneer look even smoother than it already is. If you've got an extravagant project and you're looking for something to really push it over the top, you can do no better than the Figured Eucalypt in our Laminato range.
If all this talk about veneers and our Laminato range has perked your ears up, head over to our online store where you can shop our entire range of veneers. If you want to get your hands on some of these before you make your final purchasing decision, feel free to request a FREE sample pack so you can try before you buy.