If you have encountered Plyco previously, chances are you've heard us spruiking our Laserply products. Laser Plywood is something truly unique that is growing enormously in popularity year after year. Plyco has been on the ground floor of the Laser Plywood scene, offering panels for unique projects that work seamlessly with laser cutters before anyone else in the mainstream industry.
Many people don't realise this, but you can't just laser cut plywood and expect amazing results. The density and glue bond used in most regular plywood sheets makes it extremely hard or even impossible to generate a clean cut via laser. Recognising this, our hard working manufacturing team set about creating a product that works perfectly with this new style of cutting.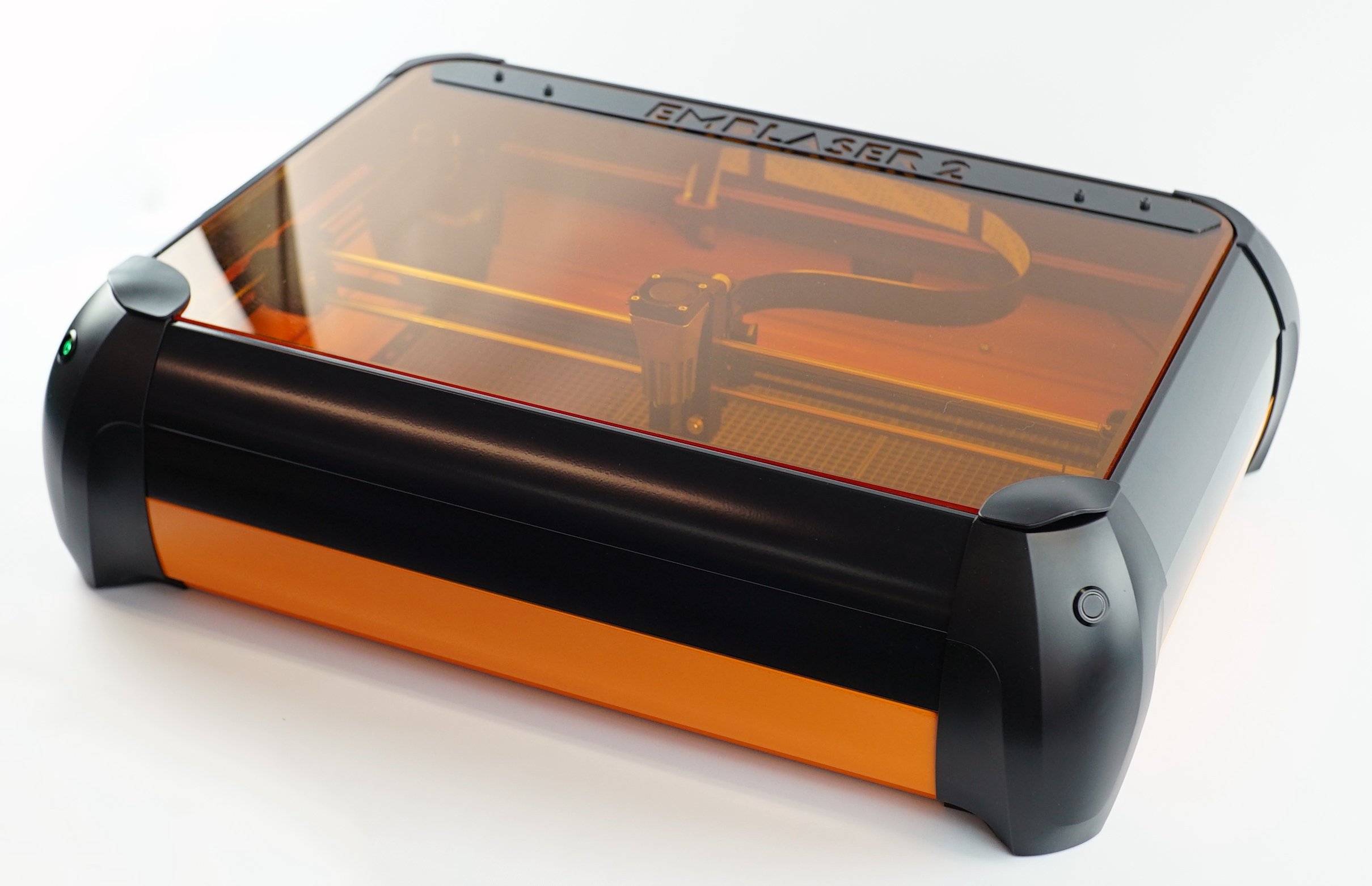 The Darkly Labs Emblaser 2 laser cutter
Each of Plyco's Laserply panels has been tweaked and fine tuned so we can guarantee a clean cut when you take it home. We offer 12 distinctly different laser cut plywood panels, so it can be tricky to determine which one is right for you. Each sheet doesn't just differ in looks; they also have unique traits that can't initially be seen via the eye.
To make your decision process a little bit easier, we've put together a list of our top 5 plywood sheets for laser cutting hobbyists and enthusiasts.
Birch Laser Plywood
Birch is almost always a go-to recommendation, regardless of whether a project involves laser cutting or not. There's a reason birch has become synonymous with the word "plywood". It's reliable, looks good, and doesn't break the back. Three key pillars that most people are looking for when shopping for their plywood project.
Birch Laser Plywood is highly recommended for laser cutting enthusiasts for a number of reasons, the first of which is how easy it is to use. Birch is a great product to give to beginners for general woodworking and the same applies here. It cuts so smoothly that it's the perfect jumping in point for anyone just wetting their feet with laser cutting.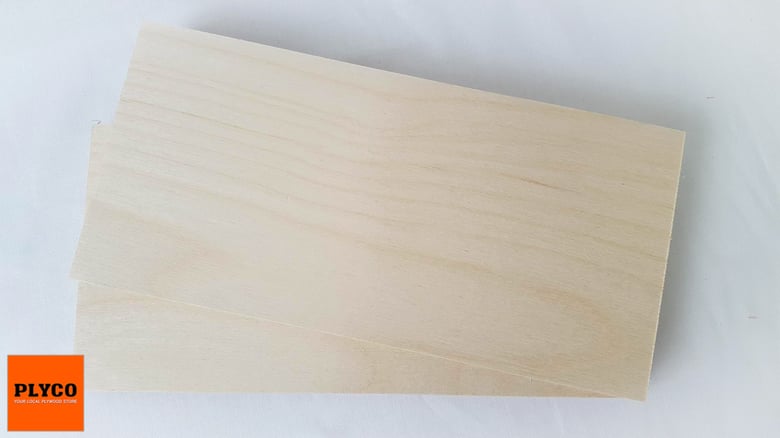 Plyco's Birch Laser Plywood
However, you don't need to be a beginner to take advantage. Perhaps you're just looking for a resource that is guaranteed to not give you any hassles during the creative process.
Visually, Birch is a standard bearer. It might not knock your socks off (like some of the Laserply sheets we're about to mention) but it undoubtedly has a beautiful finish that is adaptable enough to suit pretty much any design.
Bamboo Laser Plywood
If you'd rather not play it safe with a sheet of Birch, why not take a step into the world of Bamboo? The look, feel, and vibe is something no other variety of Laserply is able to replicated.
Bamboo naturally has a very fine and dense wood grain, which lends itself to laser cutting. Because of this, Plyco actually has to do far less adapting to get a sheet of Bamboo to reach the standards of our Laserply range. It's almost impossible to get an ugly cut from one of these sheets.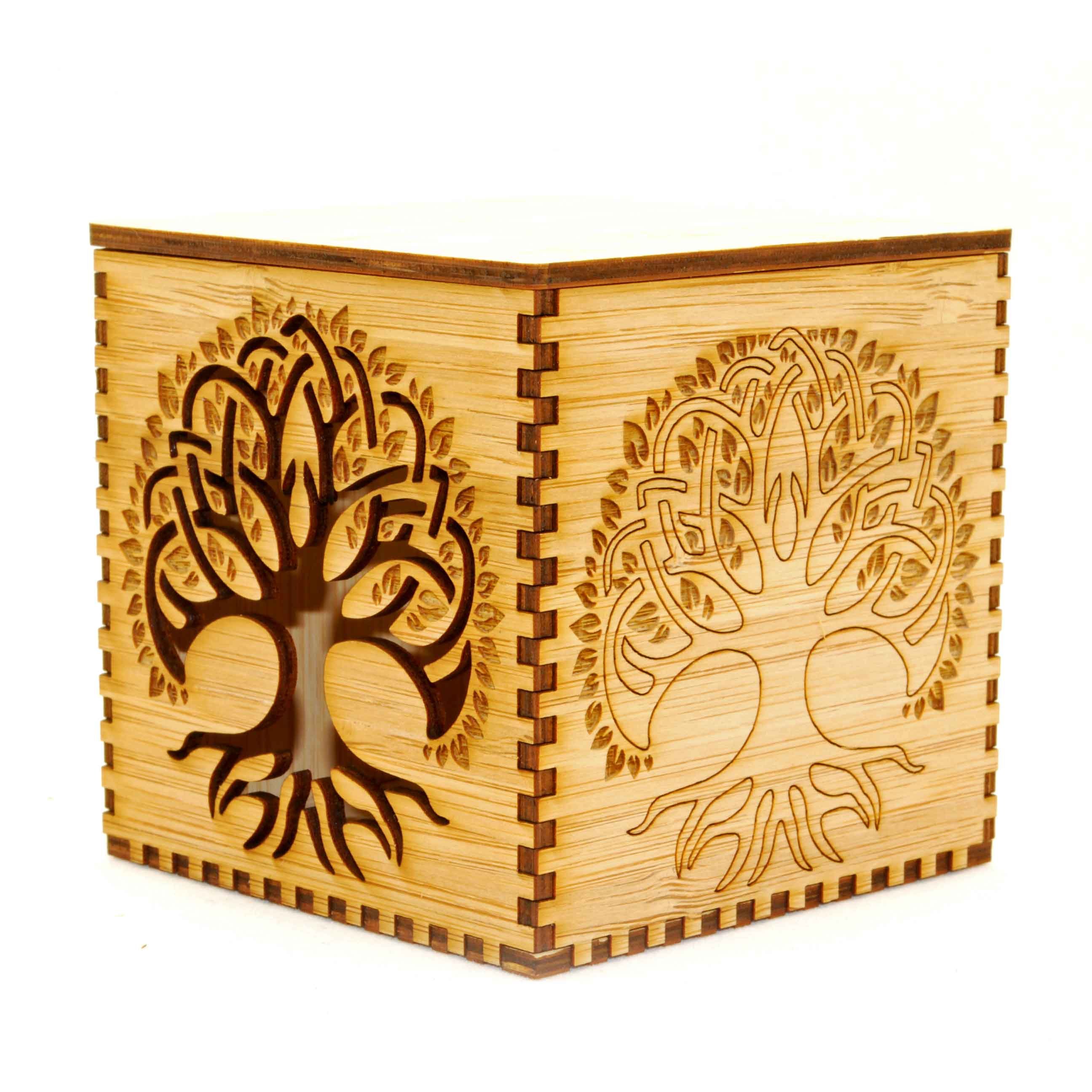 Plyco's Bamboo Laser Plywood used to create a book cover by Studio Bianco
One of the best things about Bamboo Laser Plywood is that it comes in different colours. Looking for something light and vibrant? The Natural colouring has you covered. Got a different project and need a darker, more brown kind of look? Carbonised Bamboo is there for you.
Heads are guaranteed to be turned if you select Bamboo as your Laserply of choice.
European Beech Laser Plywood
From the Bamboo forests of China all the way to Europe, our next suggestion is the gorgeous European Beech Laser Plywood.
It's usually not a smart idea to judge something purely based on looks, but the European Beech stands out so much that we can't help recommending it for its visual appearance. Like every Laserply product it works perfectly as a DIY laser cutter plywood. However, the rich, golden-brown colouring is something you won't find anywhere else.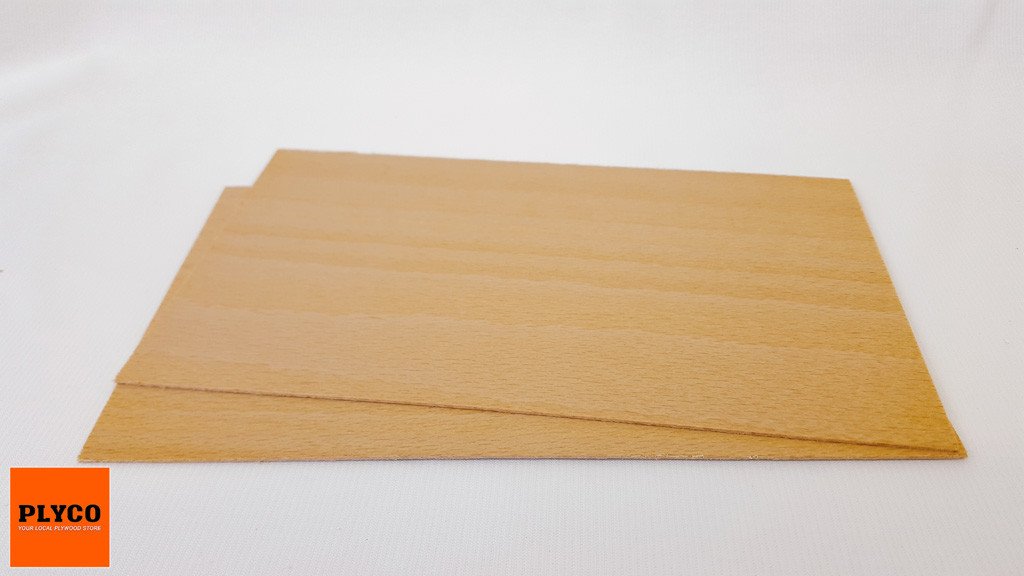 Plyco's European Beech Laser Plywood
On more than one occasion we've experienced customers completely alter their design plans after seeing a sheet of this glorious timber.
Because of its glorious finishing capabilities, Beech is commonly used for things like custom business cards and wedding invitations, and we can't blame those customers. European Beech is in a class of its own when it comes to aesthetic beauty.
Hoop Pine
Hoop Pine is one of the most highly revered Australian species of plywood. Most commonly sourced from Queensland plantations, Hoop Pine Plywood has made a reputation for being the Rolls-Royce of the Marine Plywood industry. Despite its traditional uses, it's made the switch to laser cutting with aplomb.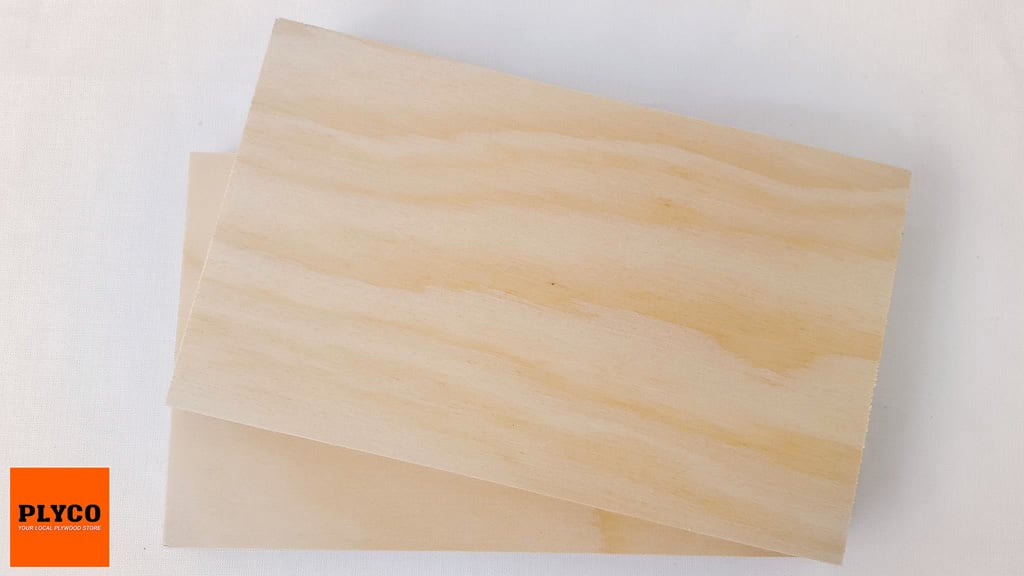 Plyco's Hoop Pine Laser Plywood
With its A-grade face, it will definitely turn heads, but it's also a material built to last. Hoop Pine Laser Plywood is among the strongest options in our range, with thicker sheets being utilised in ways such as furniture alongside more crafty applications like cake toppers and jewellery.
The all-rounded, hard working nature of Hoop Pine Laserply is the perfect expression of the Australian spirit.
Jarrah
To finish off the list we're pivoting to something that might be a little bit of an acquired taste. Jarrah Laser Plywood shuns the traditional look and colouring of plywood, instead opting for a deep, dark red that draws your eyes immediately.
Created from carefully selected veneers found within New South Wales, Jarrah Laserply is a fantastic visual alternative to the what is usually found within the plywood industry. Want to shake things up? Then Jarrah's the go-to choice for you.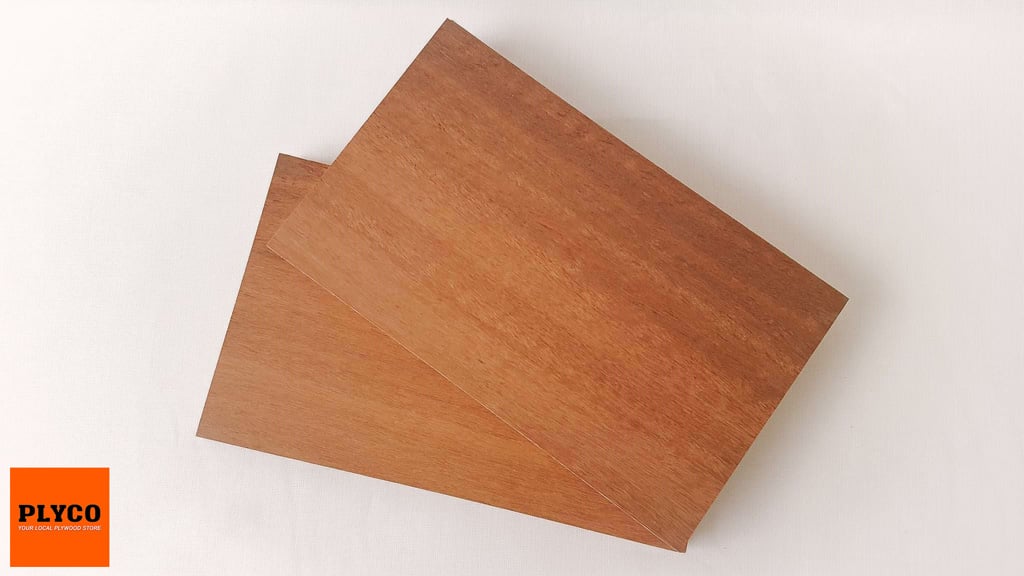 Plyco's Jarrah Laser Plywood
The team here at Plyco hopes this list has been helpful in guiding you on your Laser Plywood journey. Plyco is the top laser plywood supplier in Melbourne, but we don't just service locals. Our Laser Plywood range is shipped and delivered Australia-wide, meaning wherever you are you can get these handy sheets in your arms in no time. If you've got some pressing laser cut plywood projects, head over to our online store where you can purchase any of our products.