Hit the Open Road with Vanply!
Imagine the scene: You're cruising down a scenic route, the sun gently setting, painting the skies in warm oranges and purples. You feel the wind in your hair as you lean slightly out of your caravan window, relishing the freedom of the road. Inside, your caravan's new Vanply interiors gleam softly, echoing the dusky hues of twilight outside, and you can't help but smile at the seamless blend of warmth and sophistication surrounding you.

It's been a long time in the making, but we're finally celebrating the launch of our Vanply range with our caravan and RV community!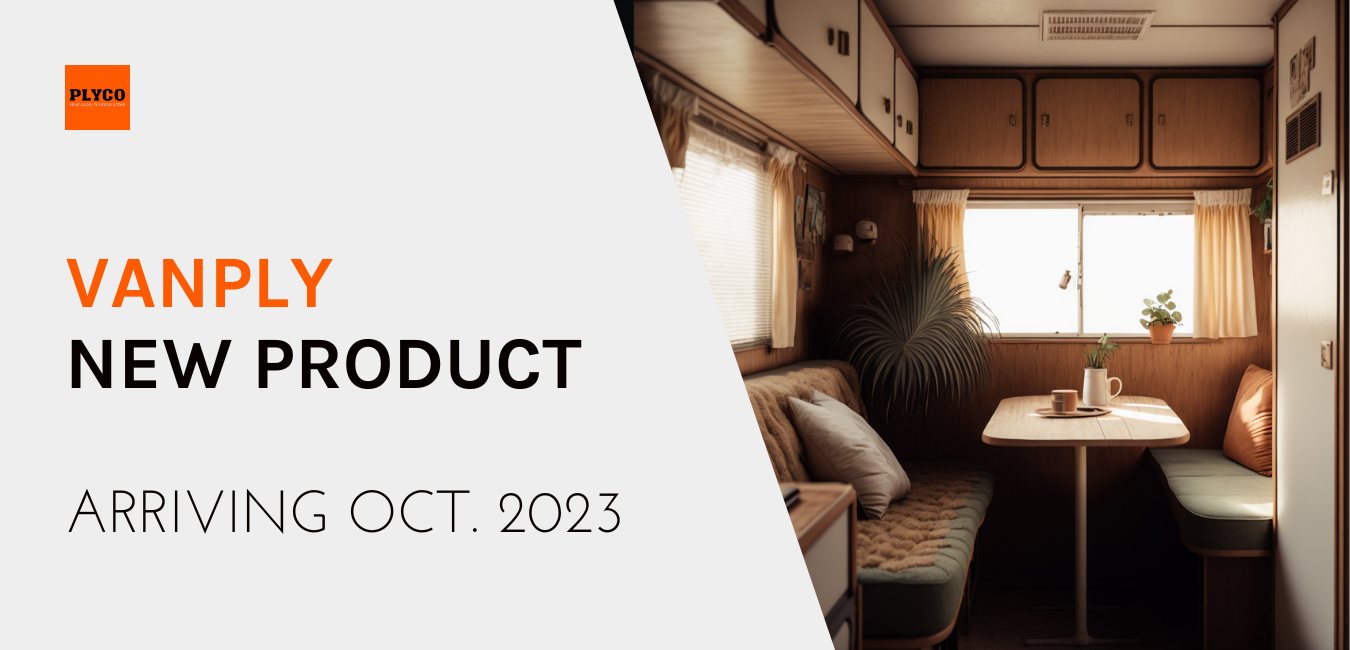 Introducing Vanply
Originally scheduled to launch in April 2023, Vanply has undergone an exacting process to select the right core, composition and timber laminates. After multiple manufacturing runs to fine-tune the product, it's now ready for the primetime.
The outcome is a choice of six decorative timber laminate beautifully constructed on a lightweight, 2400 x 1200mm BC Falcata Plywood Panel. Available in 3mm, 12mm, 15mm, and 18mm thicknesses, Vanply is a dynamic addition to our caravan collection that is ready to join you in your the nomadic lifestyle.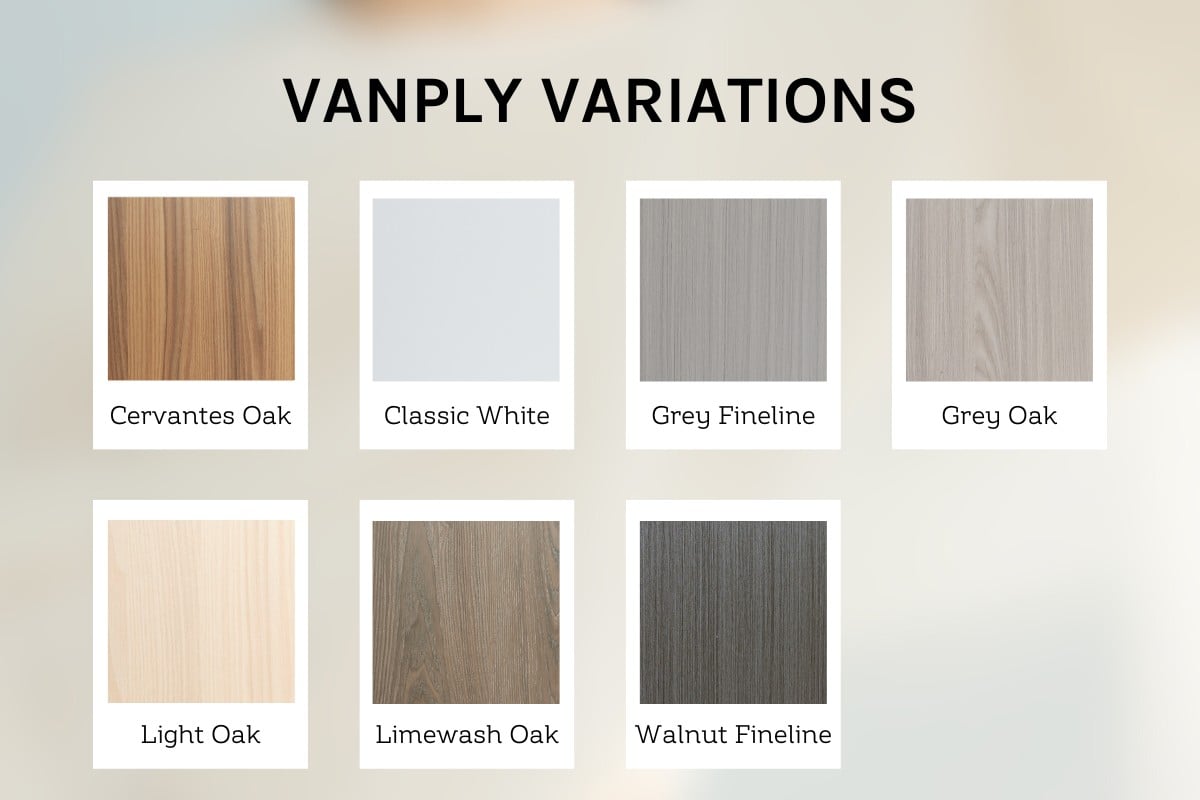 Choose Your Flavour
Cervantes Oak: Think rich and caramelised. This choice is perfect for those looking to infuse their caravan with a touch of rustic charm and warmth.

Classic White: Minimalistic, fresh, and airy, this option gives your space that modern, clean feel.

Grey Fineline: Sleek with a touch of modernity, it's the perfect balance between sophistication and a contemporary vibe.

Grey Oak: Neutral yet elegant, this is for those who love a touch of grace without being too flashy.

Light Oak: A serene and light hue, echoing the calming vibes of a breezy summer day.

Limewash Oak: It has a refreshing, whitewashed look, reminiscent of coastal getaways and relaxed beach vibes.

Walnut Fineline: Rich, deep, and luxurious. Ideal for those who love a touch of opulence in their mobile abode.
The Caravan Collection
Vanply joins the ranks of our growing caravan plywood panel collection. Combined with our existing products such as Laminated Poplar Plywood, Alkorcell and White Polyester Plywood, there's an aesthetic for every caravan owner or manufacturer. Just as it is with these panels, Vanply is as suitable for interior caravan wall and ceilings linings as it is cabinetry and joinery.
But don't take our word for it, see the remarkable projects created by some of our talented customers using products from this collection!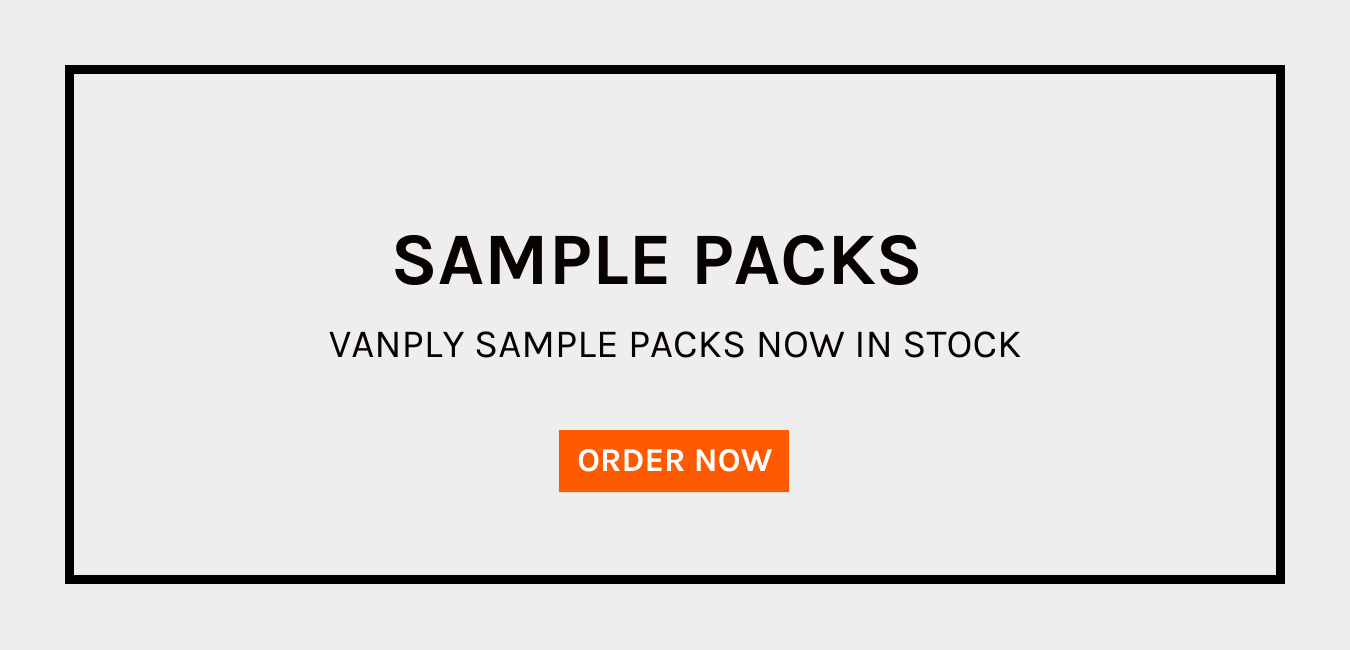 Tailored for the Caravan Life
Vanply isn't just a pretty face. Beneath the surface is a plywood panel designed from the ground up to be used in caravan and RV fit-outs. Specialised in use, yet versatile in both appearance and applications, its a dream to work with in every area of your caravan. Whether you're thinking of a full caravan overhaul or just sprucing up a few areas, Vanply promises to be a great companion.
Ready to hit the road? Check out our Vanply product page to make your pick. And for those who like a teaser before the full movie, grab one of our complimentary sample packs. Cheers to the open road, snug caravans, and some great memories in your new RV!