We're back here again! In the blink of an eye after our first annual wrap-up, it's already Christmas.
Listen to this article
While it was more of the same as Melbourne lurched between lockdowns in 2021, there was something different this year. Shipping bottlenecks and supply chain disruptions the industry observed in the tail-end of 2020 compounded with an increase in demand for plywood.
We saw the price of lumber rise, fall and rise again. We witnessed international freight triple in price for the same container. We managed domestic freight disruptions as NSW and QLD closed their borders. And with customers stuck at home for much of 2021, we observed an explosion in interest from DIY and hobbyist customers via our online store.
But like a great plywood project is only possible with perspiration, the challenges everyone faced in 2021 helped shape us as a team. Without further ado, here are the top five updates to happen to Plyco this year (and even a little sneak peak at 2022).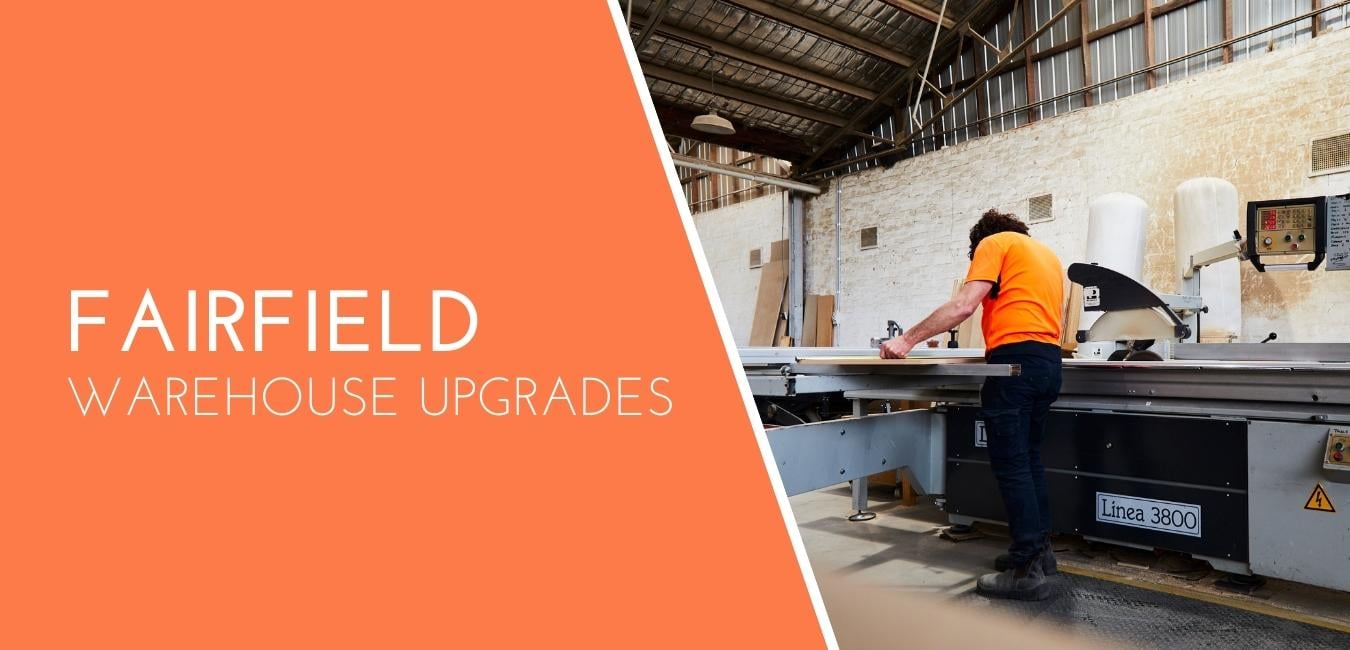 Fairfield Upgrades
When lockdown four hit Melbourne, our team took the opportunity to make a major upgrade to our Fairfield manufacturing facility. Since then, capacity for our pressed products (including our Decoply and Strataply) has effectively doubled. With a greater availability of electricity throughout the warehouse, we can now plug more power into the pressing machines. They're running full steam until the Christmas/New Years break.
In Q2 2022, we'll also greet the arrival of a new hot press, custom-built specifically for manufacturing Laserply and Micropanel ranges. While we hoped it'd arrive this year, machine parts have been delayed on their overseas journey. We believe they "flu" the wrong way…
While the sales team battled to provide curbside click and collect throughout Melbourne's bitter winter, those who were indoors made substantial updates to our inventory and production management system. While invisible to customers, these crucial software upgrades ensure a seamless flow of stock and order information between all our sales channels (from in-store to Amazon). It also allows us to manage production capacity, ensuring your made-to-order products arrive on time.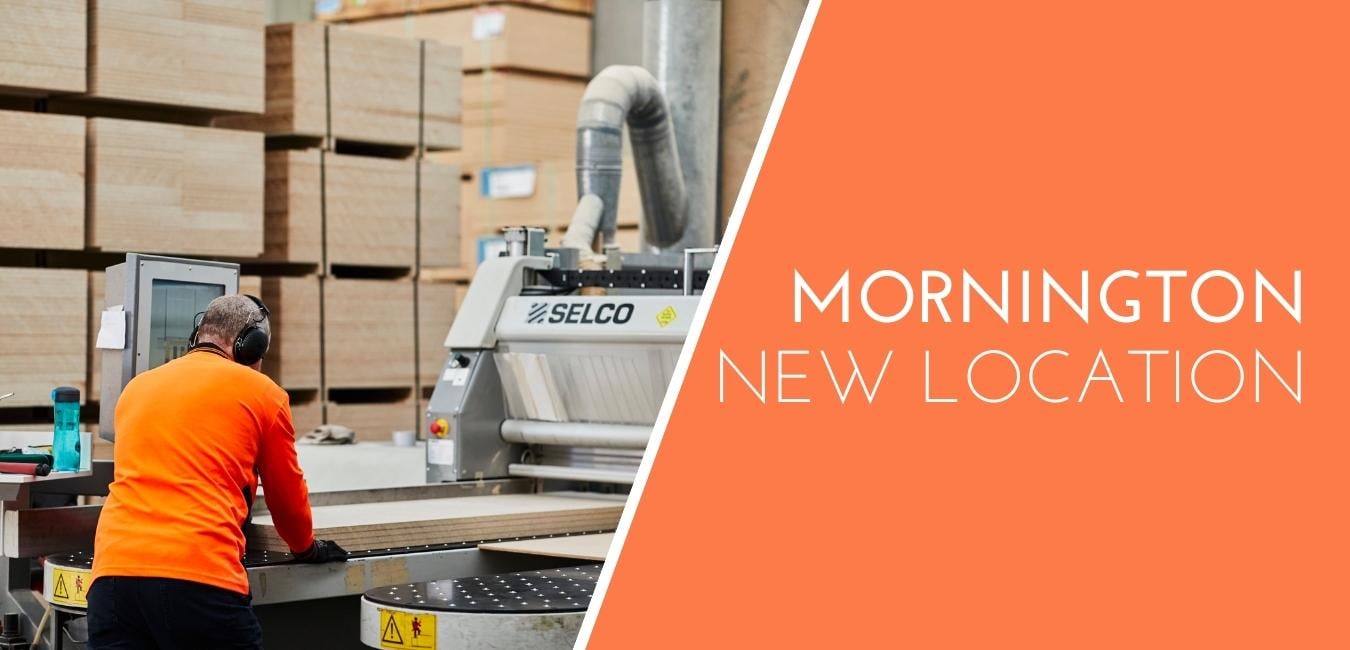 Major Updates to Mornington
Christmas came early to the team Plyco Mornington. After 12 years in its original location, it was time for a change of scenery. Between lockdowns, the factory moved 200m down the road and received several upgrades to its inventory capacity, delivery network and tech specs.
The first upgrade was the move to a bigger warehouse. Now located at 7 Bruce St, Mornington, the factory boasts double the floor space, allowing us to offer local customers a wider range of much-loved products. Wall panel products such as Shadowclad and Pinoli that are enormously popular on the peninsula will now be available in greater quantities, more often.
Second, we received a shiny new Fuso truck! The truck allows us to carry a much greater load, enabling us to serve more customers with our flat-rate local delivery. It's also sporting some bold branding, so you can drop your tools when you see us on the horizon and start rubbing your hands together thinking about your new project.
Finally, we also received a new, "cutting edge" Selco Beam Saw direct from little Italy. It's travelled a long way to be with us and we're excited to have this high-tech beast on hand to produce the highest quality products at a much faster rate.
Read more about the sweeping changes that took place at Plyco Mornington. And, if you're searching for plywood sheets or plywood panels in Mornington, come and visit our glorious new showroom!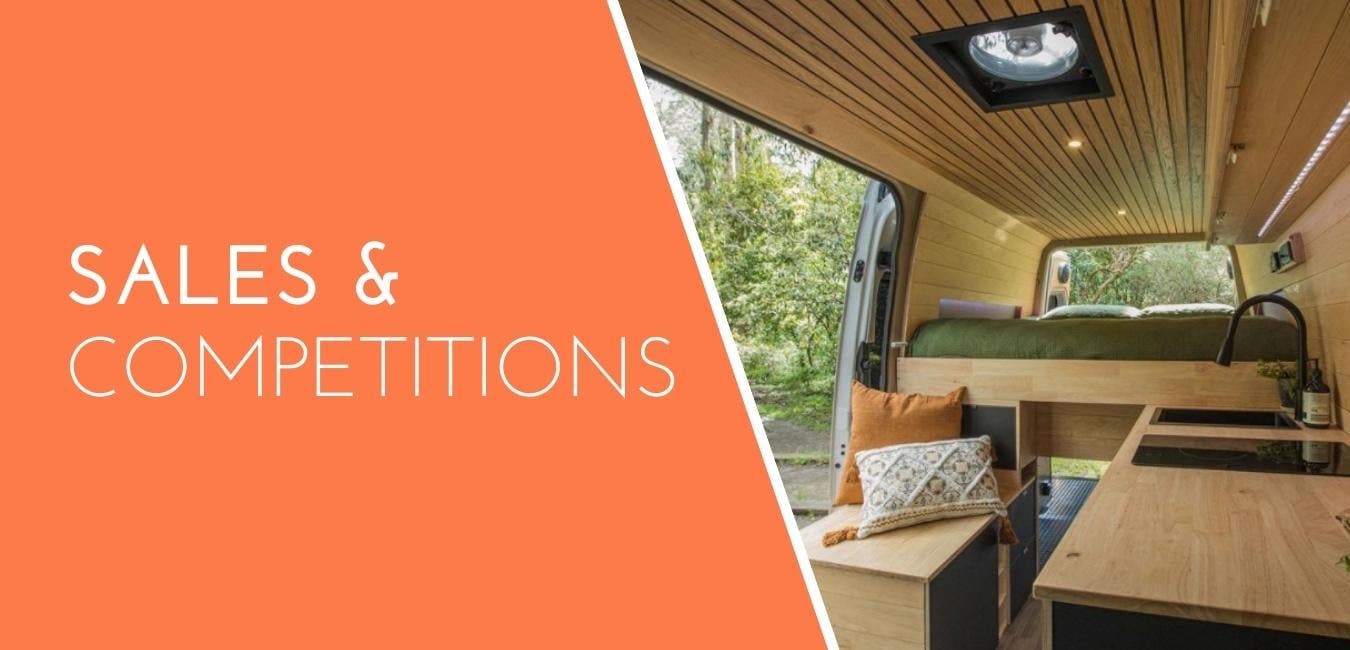 Plywood Sales and Competitions
It's safe to say, the Plyco staff have never felt more American than they have this year. As American as warm apple pie and presidential pardons, we embraced a number of US traditions in 2021.
In addition to celebrating Halloween with 15% off plywood products, we also ran our first sale on Black Friday! The two events went off without a hitch and we're thankful for our customers who helped participate online and instore.
We also wrapped the year with a month-long competition that awarded a $500 store credit to one lucky follower on Instagram. With no limit on the number of entries, fans were invited to tag us in their best projects featuring Plyco materials. We received an overwhelming number of submissions and were proud to announce this post from Jodie Mayo as our randomly selected winner. Follow us on Instagram and subscribe to our blog to keep in the loop for all future competitions!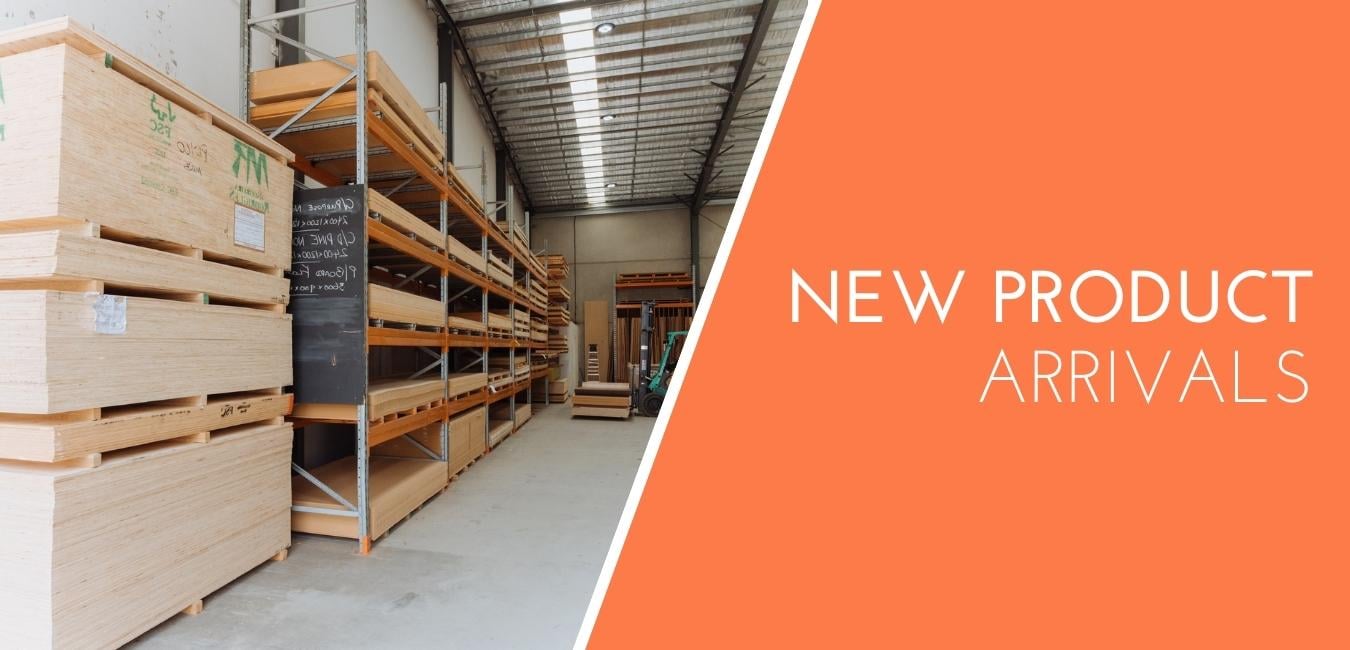 The Arrival of New Products
This year we welcomed the arrival of five notable new products at Plyco. Always on the lookout for new trends and styles in the industry, here's a highlight reel of the newcomers that arrived at Plyco in 2021.


| | |
| --- | --- |
| New Product | Description |
| Alkorcell | A new favourite with the holiday seeking caravan lovers and grey-nomads, Alkorcell is a scratch-resistant, soundproof and waterproof wood panel featuring a plywood core and film surface. Its light weight and ease of use has seen it feature heavily as a wall and joinery panel in both caravans and mobile homes. |
| Easycraft | Another addition to our collection of wall panels, Easycraft is a dynamic, decorative wall and ceiling lining that's at home in any residential or commercial setting. Constructed from MDF, Easycraft is available in several groove and finish options. |
| Craft Packs | The boom in hobbyist and professional laser cutting throughout 2021 was matched by an equally impressive increase in new product offerings in the Laserply and Micropanel ranges manufactured at Plyco in Melbourne. Laserply Craft Packs and Micropanel Packs were released, as were packs of pre-cut Laserply Circles and Micropanel Circles. |
| Koskisen | Love Birch Laserply but want something even thinner, perhaps even a little… flexible? A sweeping range of ultra-thin Birch plywood panels are now in store, thanks to our Scandinavian friends at Koskisen. Ranging from 0.4mm to 2mm in thickness, read more about our new Koskisen products. |
| Pinoli | We also welcomed Pinoli, a brilliant wall panel product sustainably grown on Radiata Pine plantations in New Zealand from the makers of Shadowclad. Suited for use in feature walls, commercial interiors and shop fit outs, its warmth will generate a natural warmth for any interior. |
| Other | An honourable mention also goes to our Blackwood Laserply, AA Radiata, Carbonised Bamboo Strataply and General Purpose Filmface that snuck into the growing product lineup. |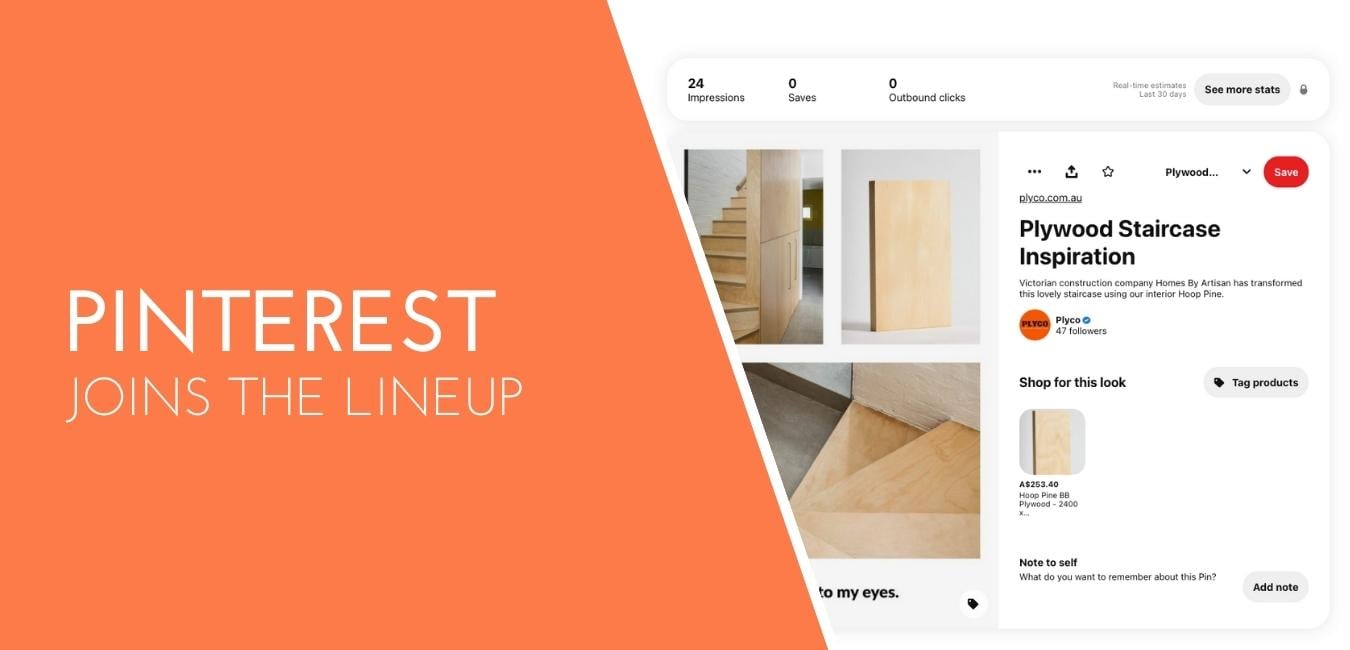 Pom Poms and Pinterest
Another momentous event this year was the arrival of our first batch of beanies for the team. Received during Melbourne's freezing winter, they were warmly welcomed by the team in the factory.
The first of many new pieces of merchandise, these beanies sport an iconic pom-pom that was the subject of much internal debate. A straw poll was taken by the team on whether the pom-poms should appear on the beanie, with pom poms winning by a single vote. Graham and James were noticeably disappointed. During our Black Friday sale, the first 50 customers also received one of these same beanies as a free gift. Congratulations to the lucky recipients!
We're also now on Pinterest. Throughout 2021, Plyco added the platform into our marketing mix (alongside Instagram and Facebook) as a way to showcase projects from our incredibly talented customers. Whether you're a Pinterest fanatic or just Pinterest-curious, share the love with us on the platform.
What's In Store for 2022
As Plyco moves into its 19th year of operating, there's plenty of exciting updates on the horizon. In addition to exploring fulfillment options for our friends in New Zealand, there's a cast of new characters set to make an appearance in 2022. Fancy a sneak peak at new products coming your way in the new year?


| | |
| --- | --- |
| Upcoming Product | Description |
| EGGER | EGGER is a brilliant new range of decorative, ready-to-use worktops from Forest1. In 2022, Plyco will stock several of these laminated particle board products and provide many more as made-to-order options. With exotic names such as "Dark Grey Chicago Concrete" and "White Carrara Marble" these will be worth a visit to our Mornington and Fairfield showrooms alone. |
| Radiata VJ100 | A new addition to our growing range of wall paneling products. An alternative to our range of Easycraft products, Radiata VJ100 is constructed from 100% sustainable Radiata Pine and features a distinctive V-Groove pattern. |
| Poplar | Poplar grown in plantations within the mountainous north of Italy will soon be on the shores of Australia. An enormous new range of thicknesses will be available in both full size plywood panels and our Laserply and Quadro collections. |
| Gaboon Marine | Gaboon Marine Plywood, the much loved hardwood native to West Africa, is set to make a return to Plyco in 2022. With fresh stock set to arrive in Q1, this production-ready plywood is the perfect choice for boat building and any lightweight construction. |
Thanks again for your support of Plyco throughout 2021! Without the love from our local woodworking community, we wouldn't have survived this year.
Your continued backing allows us to provide new products and services, improve existing workflows and to push the boundaries of what's possible as a plywood supplier. We're excited for the new year and hope you can join us for the next phase in our journey.
Here's to 2022!