At Plyco we truly believe that size doesn't matter. Sure, a big flashy plywood project is always incredible to see, but the saying "go big or go home" is not one that we live by. When you see incredible creations like the ones Lars Wijers is creating with Tiny Treehouses you'll quickly understand why.
As soon as you lay eyes on one of the tiny masterpieces from Tiny Treehouses you immediately understand that Lars has something special on his hands. We see plenty of brilliant creations made from Laser Plywood on a daily basis so it has become harder and harder to leave the Plyco team truly speechless. However, when we first laid eyes on Tiny Treehouses' portfolio of work we were astounded.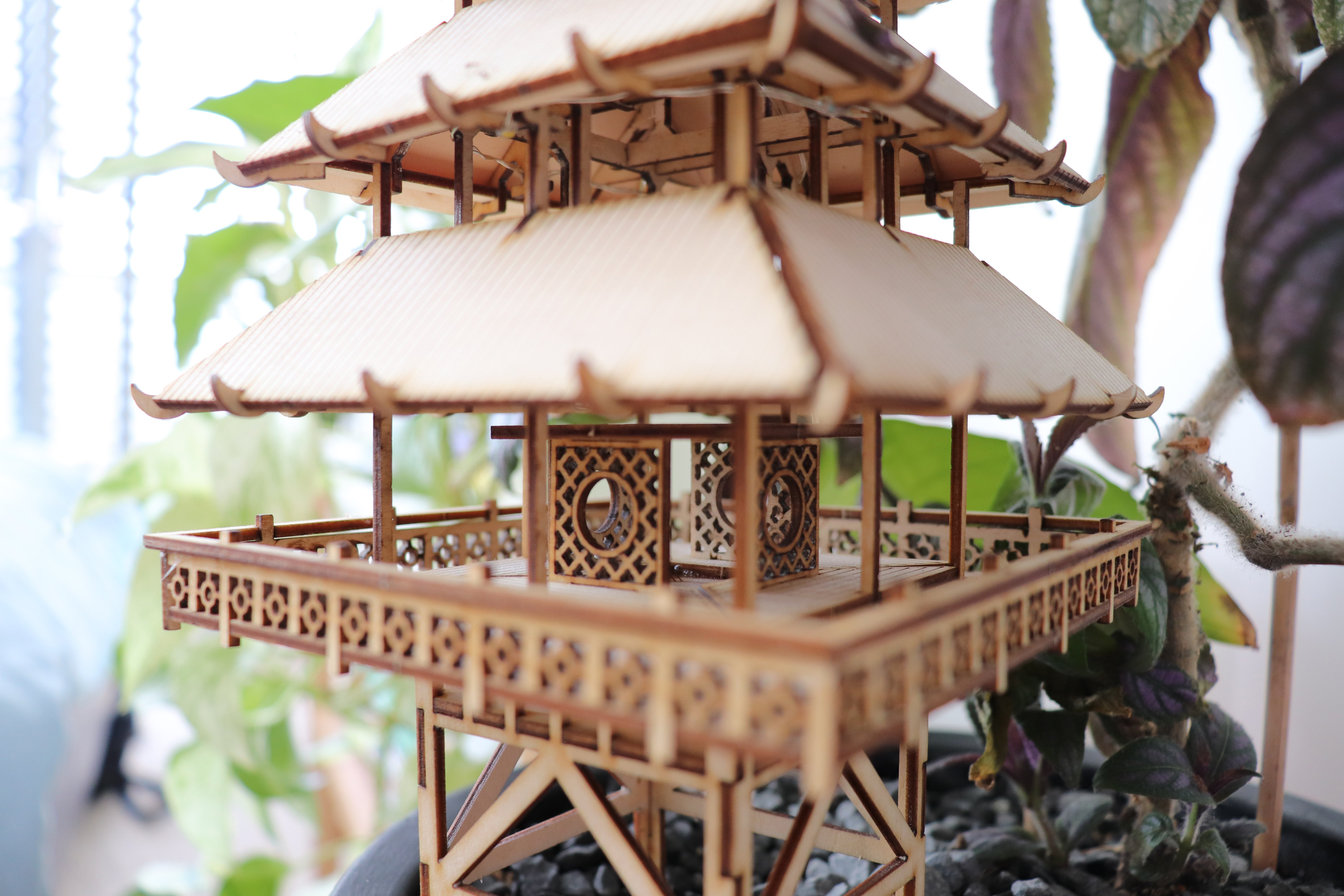 What is Tiny Treehouses?
It's a genuinely ingenious idea that we're surprised nobody has taken advantage of before. As part of Tiny Treehouses, Lars designs DIY flat pack model kits — it's essentially IKEA furniture, but instead of building a desk you're building a tiny structure. By utilising laser plywood and a laser cutter, Lars is able to cut out intricate designs and patterns, allowing him to dream up amazing models that slot together in a relatively simple manner.
"As part of my ethos to be as sustainable as possible, it was important to find a supplier locally in Australia, and produce an Australian Made product. The timber is also sustainably sourced, so that was also a big green tick from me!"
Tiny Treehouses is another case of a hard working Australian trying to turn the COVID-19 pandemic into a positive. With the extra time opened up, Lars set about launching his own range of DIY model kids, and we think he's succeeded big time.
The Tiny Treehouses were initially designed to bring a decorative aspect to your houseplants, featuring a base that can be plunged into any pot and sit proudly amongst the natural greenery. However, realising that people wanted to display the treehouses in all manner of ways, Lars has designed a range of bases allowing them to be placed on flat surfaces, as well as a hanging option.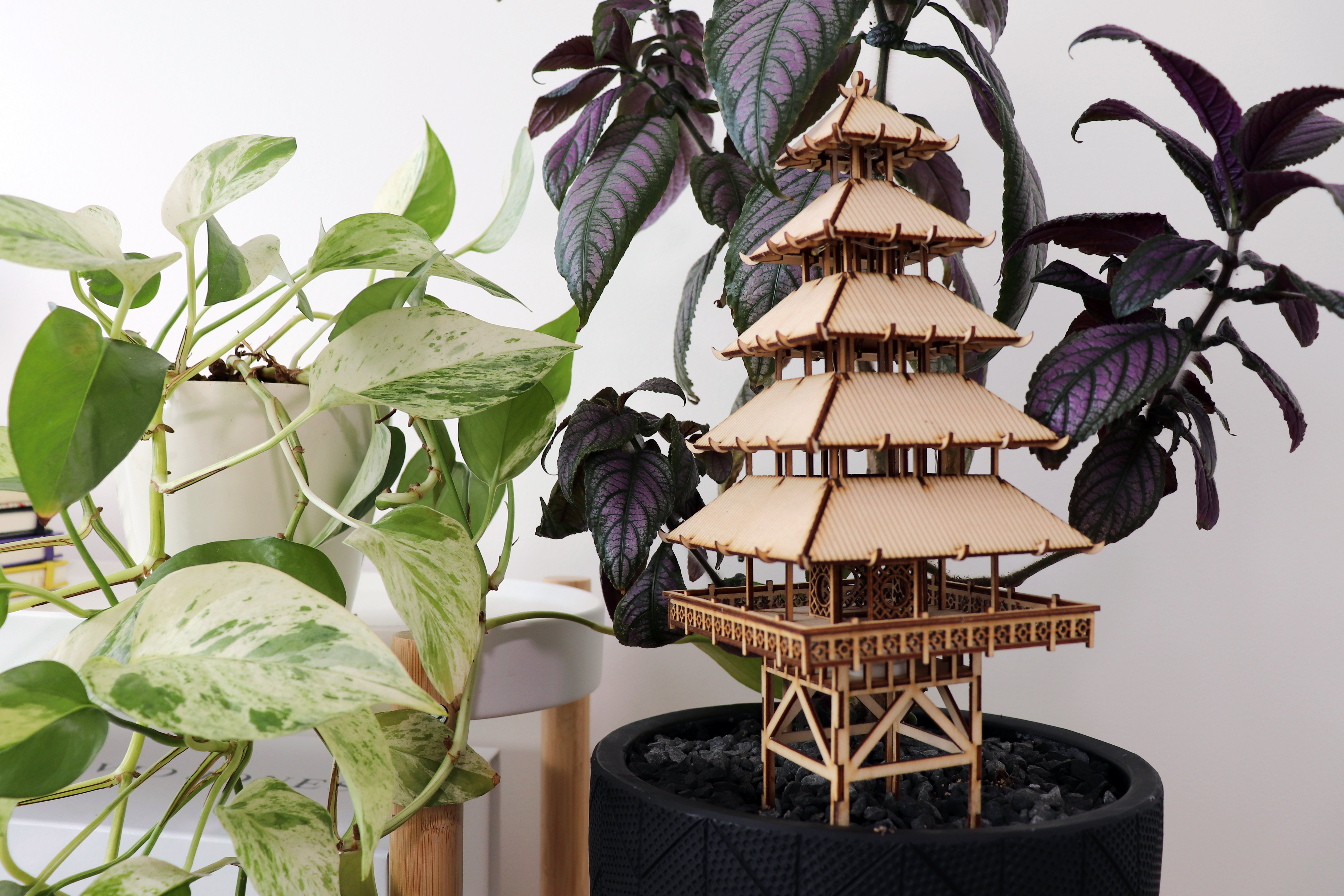 One of the greatest aspects of Tiny Treehouses is their simplicity to build, despite being complex designs. The model kits come with a range of difficulty levels so you can choose what is right for you, while only minimal glueing is necessary to end up with the final product. Additionally, the building time will only take you roughly 2-4 hours. It's like a slightly more sophisticated LEGO set!
The cherry on top is that each model kit comes with LED lights, so when the sun starts to go down your laser plywood creations can light up. Some of the kits really shine when you add in this extra little touch.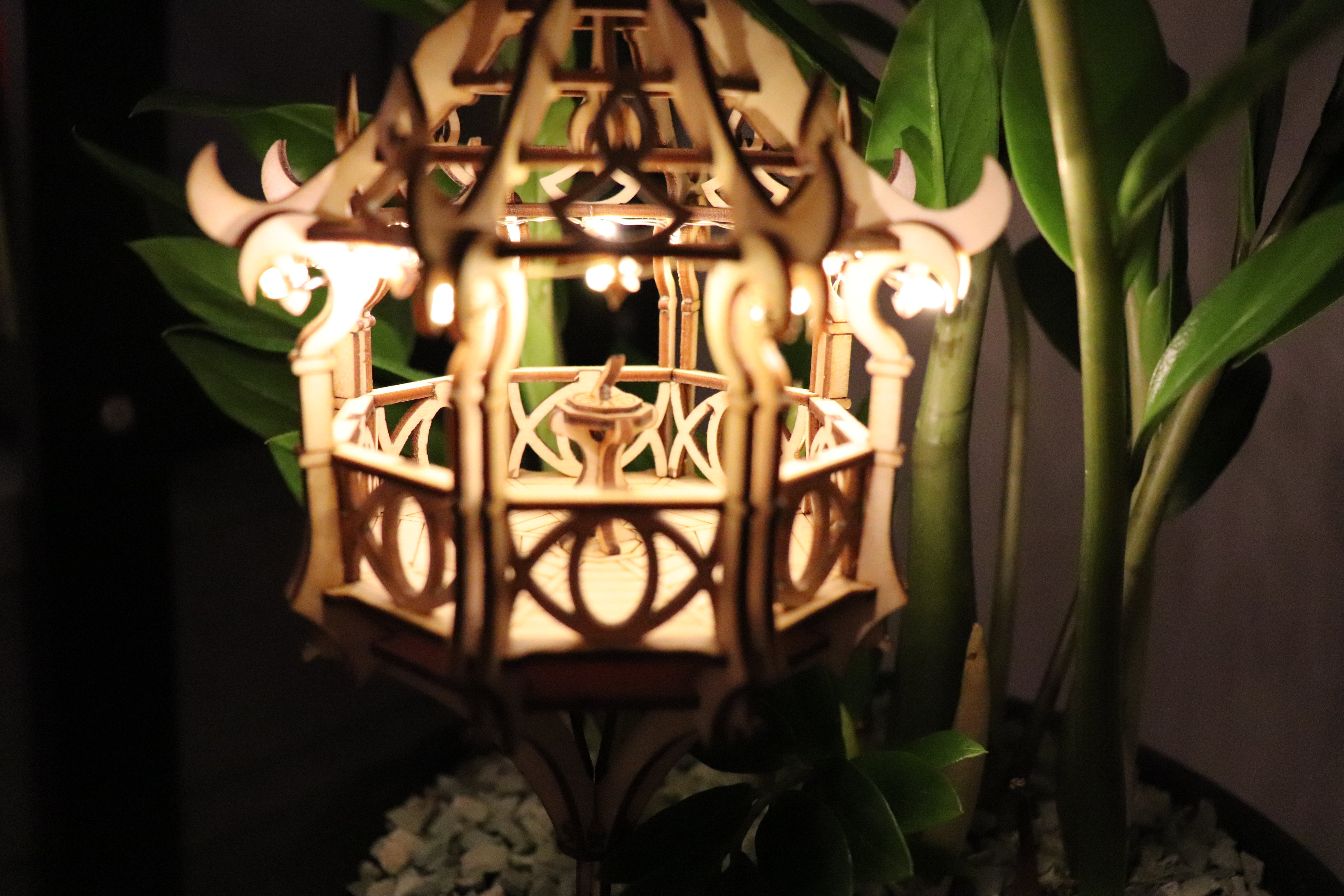 Kickstarting a Dream
To make the dream of Tiny Treehouses a reality, Lars has turned to crowdfunding. Initially utilising Kickstarter, he's now moved to Indiegogo where the project has amassed over $300,000. This has allowed Lars to upgrade from a regular plywood, to Plyco's Laserply range. Laserply is specifically designed for use with laser cutters, with the end result leading to smoother cuts and an overall stronger visual appearance.
"My initial prototypes were made with regular plywood, and while the end result was ok, it lacked somewhat in quality. After much research on materials, I found Plyco - they instantly caught my attention as their products are specifically made for laser cutting."
As a result of the overwhelming support, Lars has been able to increase his offerings. This includes adding in new and more intricate models, creating larger versions, and upgrading the product used in the bases that allow them to stand up in plants.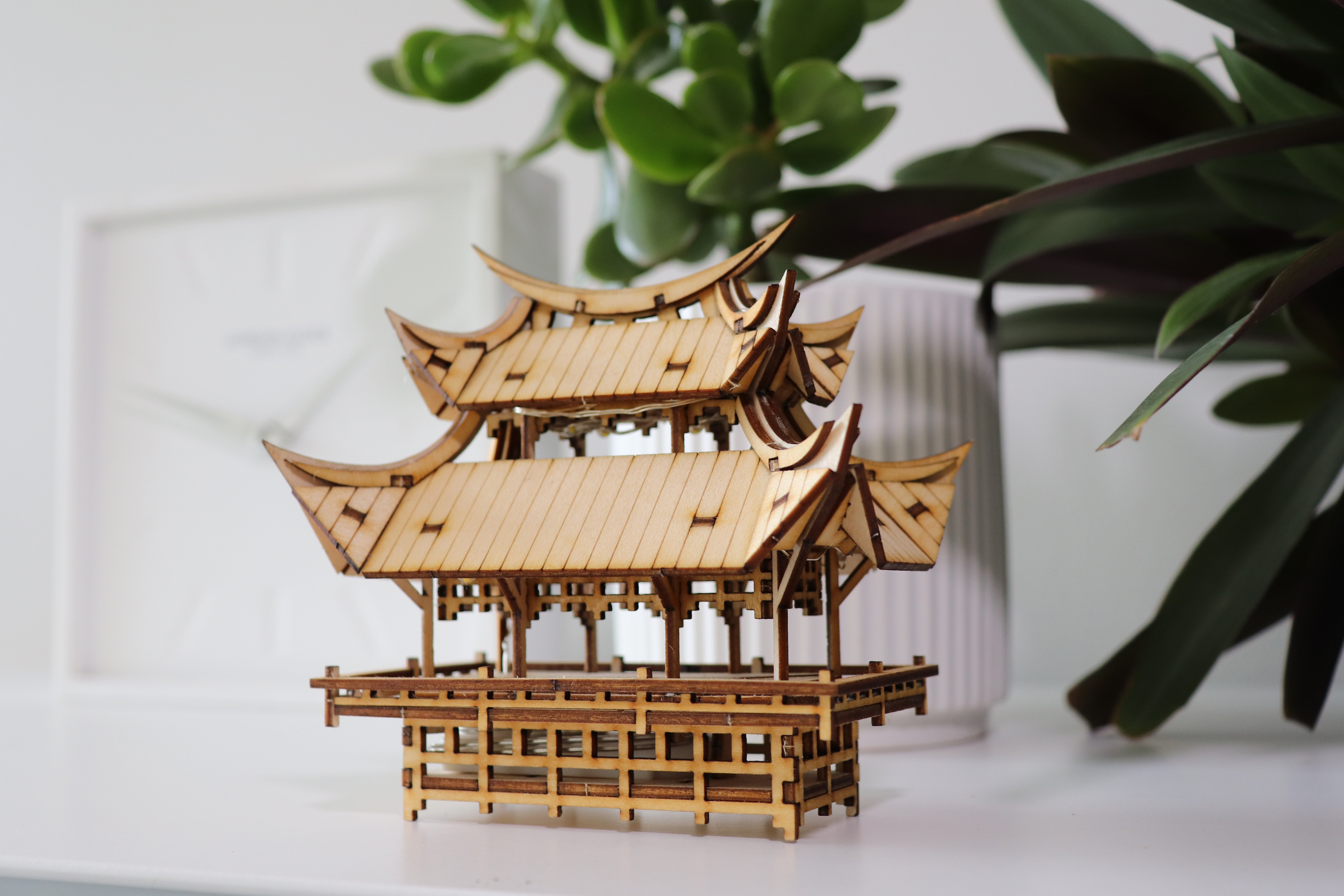 If you'd like to support Tiny Treehouses or check out their amazing offerings, head to their Indiegogo campaign. If you're interested in trying out Plyco's Laserply for yourself you can check out all of your options over at our online store.