Plywood is often lauded for its versatility and ability to adapt to a wide variety of different applications. One of the more common uses that many people might not think of when they hear the word "plywood" is caravan fit-outs.
Plywood has been a very popular choice for the caravan industry for quite some time now. With its combination of cost effectiveness, lightweightedness, and unique visual capabilities, it's essentially the perfect choice for building or refitting a caravan.
While it might be the best choice for your project, figuring out what the best caravan plywood is for you can be a daunting task, particularly if this is the first foray you've taken into this world. Whether you're a beginner or a veteran, Plyco's guide to plywood caravan fit-outs will have you on the road in no time.
Caravan Wall and Ceiling Lining
A common question we receive about caravan projects relates to what the best plywood product is for wall and ceiling lining. There are a number of ways you can go about this, but our plywood experts will always recommend one product first: Hoop Pine AC Interior Plywood.
As you could probably guess based on the name alone, Hoop Pine AC Interior Plywood is specifically designed with interior use in mind. Hoop Pine is top of the line when it comes to visual aesthetic. Many people may know it for its superb qualities that make it the highest quality Marine Plywood available, but it also has a number of variations designed for indoor use.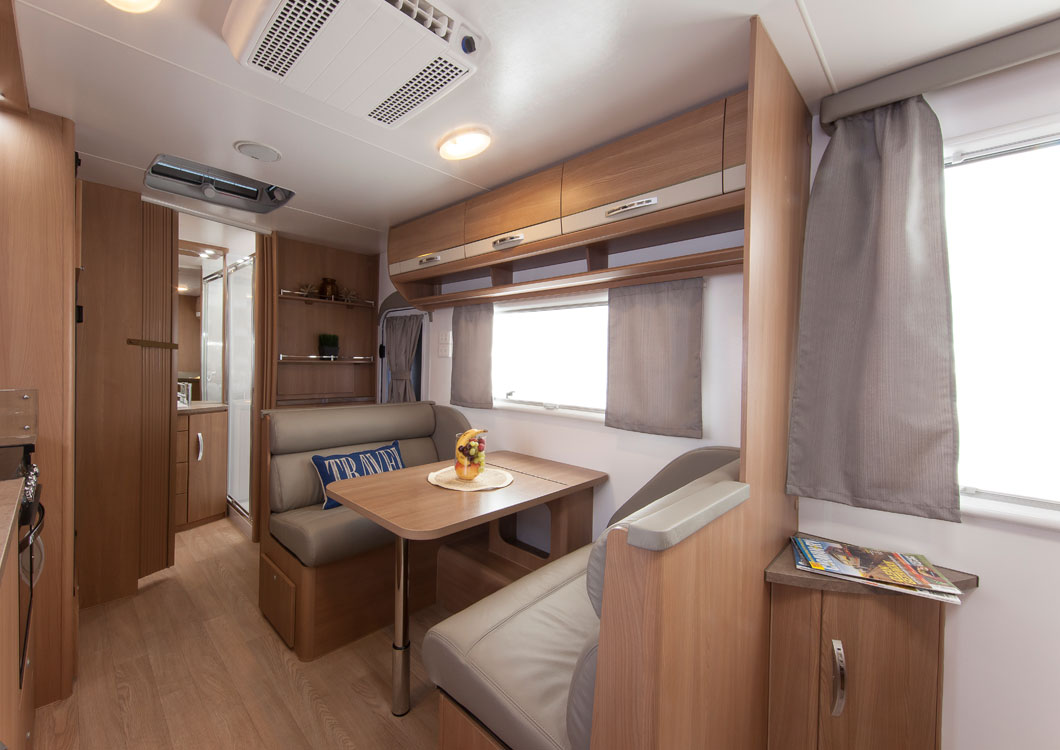 What makes Hoop Pine our go-to option for caravan wall and ceiling lining? Well, there are quite a few reasons.
Firstly, Hoop Pine gives customers the highest quality finish possible from a standard plywood board. In fact, we find that it even almost rivals many laminated and veneered products for aesthetic quality. Everybody wants their project to look as incredible as possible, especially if you're going to be spending lots of time in it. This is a major reason why we are so enthusiastic about Hoop Pine.
However, it's not just a pretty face. The lightweightedness of the Hoop Pine AC Interior makes it the perfect option for lining projects in general, but it really shines when used for caravans. A caravan needs to be easy to transport, so using bulky and extremely dense products can make things run a little less smoothly.
The benefit that customers love the most by far is how affordable it is! Hoop Pine is often thought of as an extremely expensive product, however customers are often surprised at how affordable it is to line their caravan with AC Interior sheets. Each sheet features a C-bond interior glue, making the sheets dramatically cheaper than its marine-grade cousins. It also features an A-grade face on one side and a C-grade face on the back. By having a downgraded back we're able to make the sheets a much more affordable option for your caravan.
Caravan Marine Plywood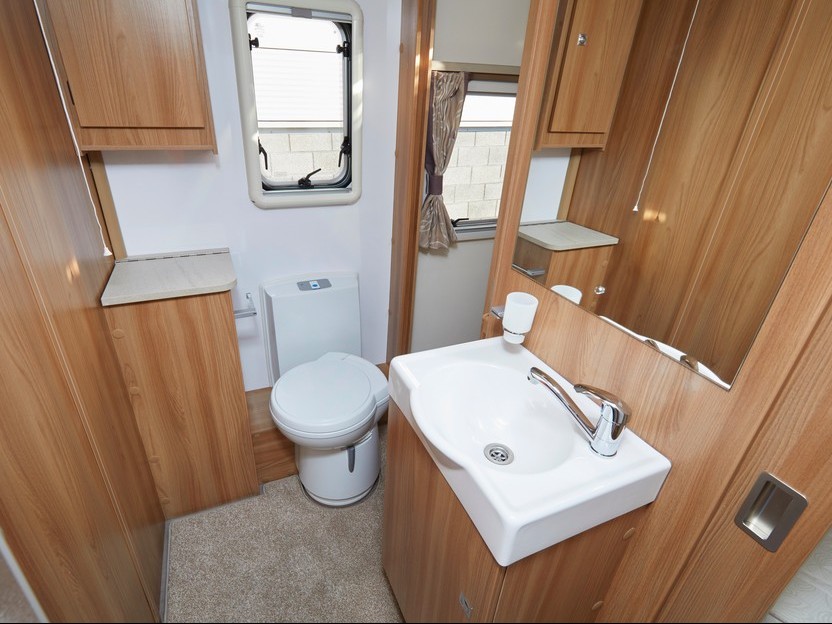 Now that you've got your walls and ceilings covered it's time to start thinking about those areas that can potentially throw you a few curve balls. A particularly tricky area can be the parts of your caravan exposed to water and moisture. Utilising regular sheets of plywood around water can cause major issues such as warping and splitting, which is obviously less than ideal. If you want to nip these issues in the bud before they create a headache for you, we recommend Plyco's range of Marine Plywood.
No matter the style or size of your caravan, there's probably going to be an area where water will be prevalent. Whether it's the kitchen, bathroom, or just a humble sink, water is an inevitability. This is where Marine Plywood comes in. Marine Plywood is specifically designed to withstand water while maintaining its structural and visual integrity.
What sets this variety of plywood apart from others? Well there are two major attributes present in all Marine Plywood. Core gaps are completely eliminated, with the focus being to keep as much water out of the board as possible. When water seeps into a sheet of plywood that's when it begins to expand and warp. Ensuring water never gets inside gives the sheet a great and stable base to start with.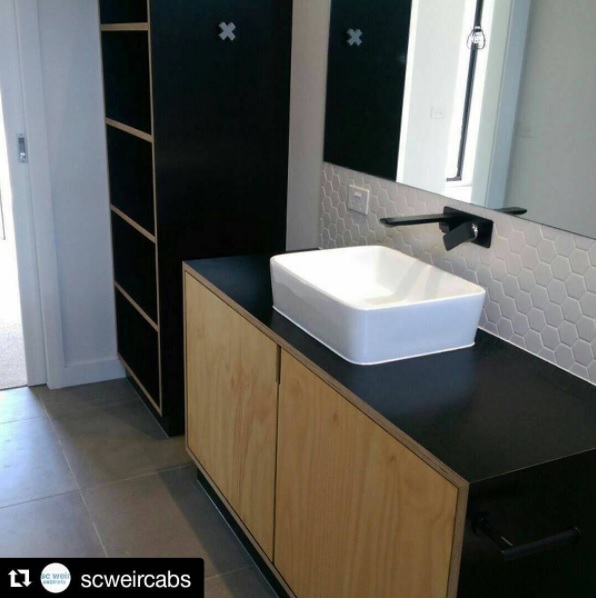 Plyco's Hoop Pine AA marine Plywood used for bathroom cabinetry by SC Weird Cabinets
The thing that really helps a piece of Marine Plywood stand out from the crowd is the quality of glue used. Marine Plywood sheets utilise an A-bond glue, which is quite literally the glue that holds everything together. For a regular, non-marine sheet of plywood, an A-bond glue is usually overkill. However, when water comes into play it's a necessity to keep everything from falling apart.
Veneered Plywood and Laminated Plywood for Caravans
If what you're searching for is a plywood that will give your caravan an extra x-factor, then our vast range of natural timber veneers or Laminated Plywood might be the solution for you
Whether you're crafting up a tabletop or fitting out some new cabinetry, you're probably going to want a strong aesthetic look. Finding the particular aesthetic you want can be extremely difficult at the best of times, which is where Plyco comes in. As part of our stock range we have 12 unique veneers available for you to choose from, with a mixture of local and imported species.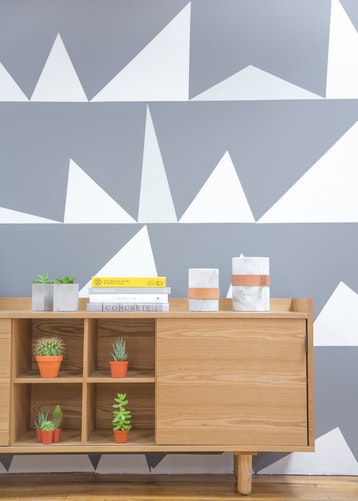 Plyco's American Oak Veneered Plywood
While our stock collection is vast, it doesn't nearly begin to cover everything that is out there when it comes to veneers. Because of this we will also source any commercially available veneer at no extra cost to you. As long as we can source it we will press it specifically for you!
Similarly, if you're looking for a finish that is sure to catch the eye, our range of timber laminates might be exactly what you're searching for.
Our Laminato range is a distant cousin of our natural timber veneers. It retains the natural wooden look, but uses a special pressing process exclusive to Plyco. We take a timber veneer, press it onto phenolic impregnated kraft paper, and then finely sand it. The end product is an exquisite architectural sheet you won't find anywhere else.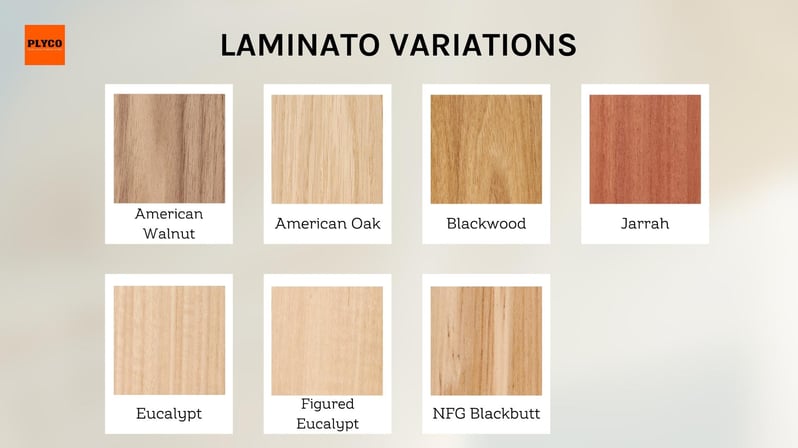 Plyco's Laminato range
If solid colours are what you're searching for, Decoply and Spotless Laminate will be your best friend.
Decoply is a laminated plywood sheet product made exclusively in our Melbourne manufacturing plant using a high pressure laminate (HPL) pressed onto Birch Plywood. Each panel is made to order utilising our Décor range of stunning HPL laminate colours. With a range of thicknesses from 4mm to 30mm, Decoply is a great choice for a number of different applications within your caravan.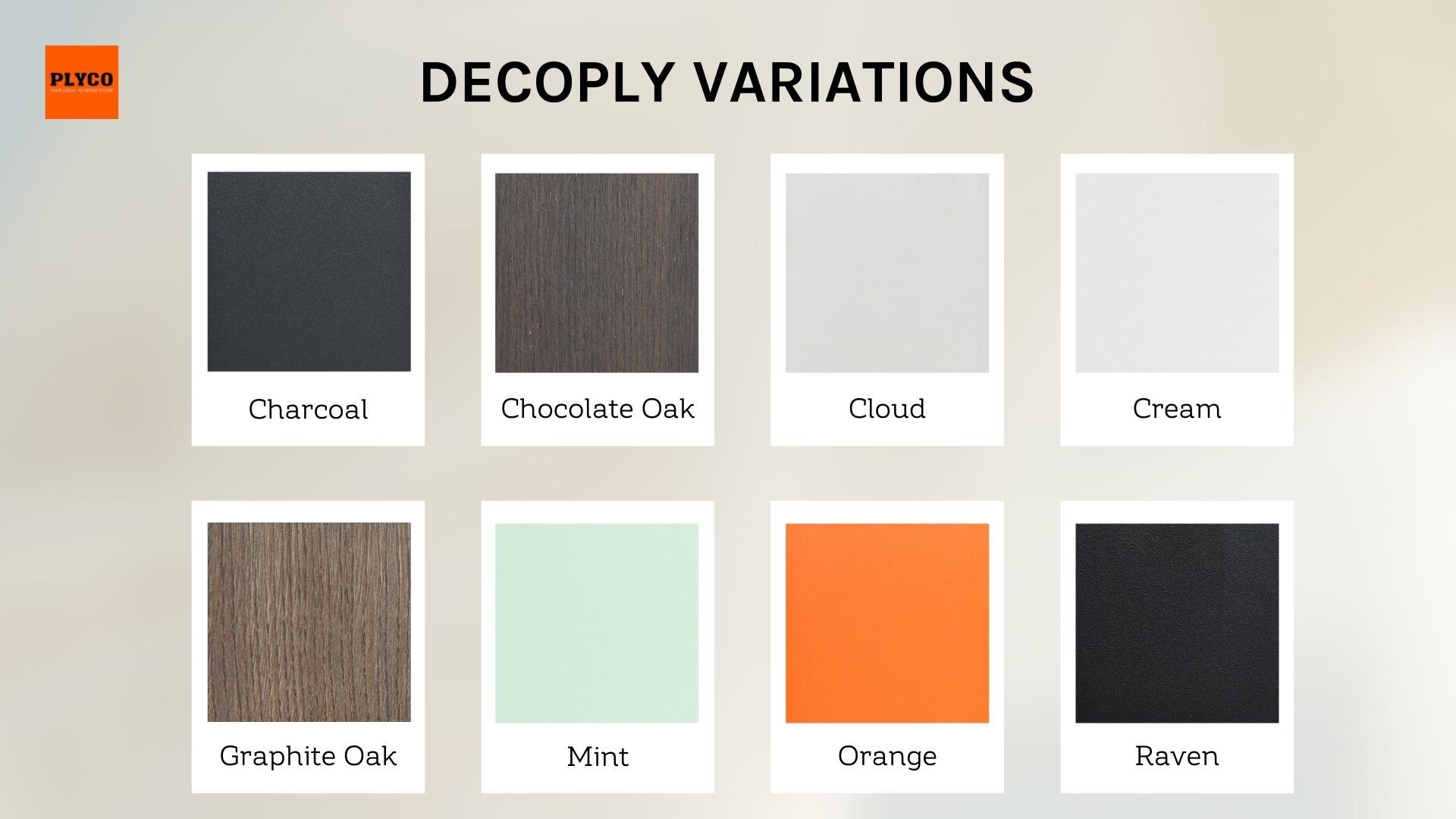 If Decoply isn't cutting it for you, you might want to upgrade to Spotless Laminate. This is the top line product when it comes to laminated timber panels. Each sheet of Spotless Laminate is packed with engineering that means it resists fingerprints, fights off bacteria, can withstand heavy impact, and won't warp or fade due to extreme heat. To top it all off, the super matte finish not only looks great, but also feels amazing to touch.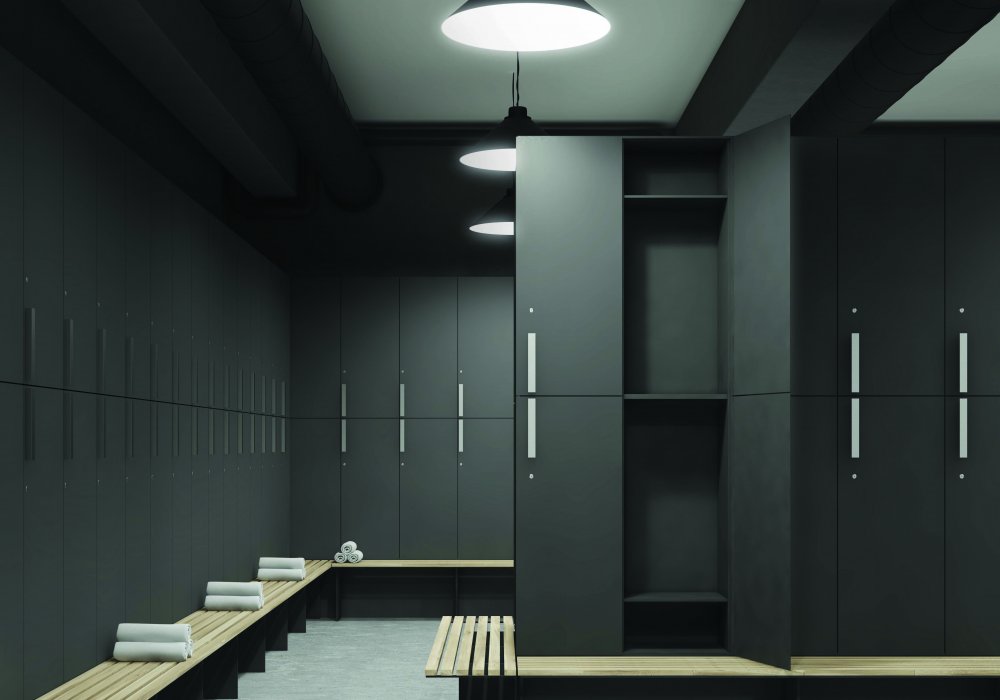 Plyco's black Spotless Laminate
Hopefully we've sparked some brand new ideas and pointed you in the right direction if you were daunted by the prospect of fitting out your caravan. If you're ready to start shopping, you can head over to our online store, where you can not only browse our entire range, but also purchase from wherever you are within Australia. We ship nation-wide, so whether you're near or far we have you covered.