Are you a budding furniture maker looking for guidance on where to start? Perhaps you're a veteran looking to dabble in using plywood for the first time? No matter your experience level, the team here at Plyco has created a crash course in how to choose the right plywood for building furniture.
Unfortunately, it's not always as easy as picking the best looking plywood or the one that is the cheapest, particularly when it comes to building furniture. "Furniture" is such a broad term that can make shopping for materials so much harder. A sheet that is perfect for building a tabletop might not necessarily be suited for cabinetry, while the ideal sheet for building a bedside table could be completely different too.
In this blog post we will walk you through some of the most common plywood furniture projects we see on a day to day basis and give you expert advice on the materials you need.
What thickness of plywood should I use for furniture?
Before you start eyeing off various visual aesthetics for your furniture project, it's important to focus on the structural characteristics first. We all want our finished product to look outstanding, but that quickly becomes irrelevant if it isn't able to stand the test of time.
As you might imagine, the perfect thickness varies from piece to piece when it comes to furniture. Just because a certain size works for one design does not mean it will work universally.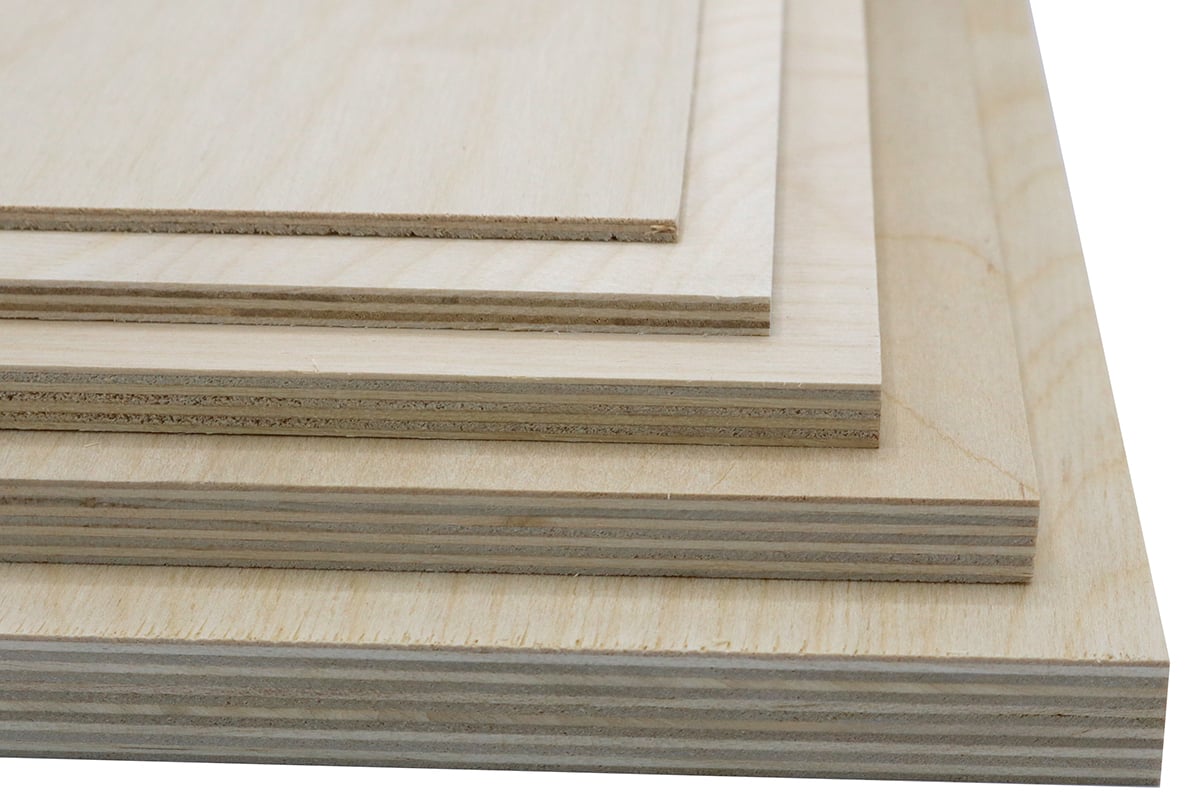 For example, if you're thinking about building a set of drawers then we would generally recommend a combination of 6mm and 12mm plywood sheets. There can be a little bit of variance here, but we find that these two sizes are usually the sweet spot. On the other hand, when building a table you'll be looking at sheets from 18mm to 24mm in thickness. The different shapes and fundamentally different purposes of each piece of furniture dictates a different design specification.
Our plywood is also used quite commonly for cabinetry. In this case, our plywood experts generally recommend 12mm sheets, as this provides the sturdiness you need in a cabinet, without becoming too bulky and a logistics problem when it comes time to fit it.
While we do have general guidelines for different types of furniture, your needs may vary depending on what you are planning. If you're building a large cabinet the shelves are going to be wider, meaning the thickness will have to increase to make sure it won't start to sag when placed under pressure.
If you think you're specific project might fall outside of these general guidelines you're always welcome to get in touch with us for advice specific to what you are building. Are sales team is filled with bona fide plywood experts who are more than happy to sit and chat with you about the ins and outs of the building process. At the end of the day, we want to make sure you go home with a sheet of plywood that is perfect for you.
What type of plywood should I use for furniture?
While sizing and thickness has a pretty rigid and structured format when it comes to building furniture, the specific type of plywood used gives you so much more freedom.
If you're building something where the aesthetic isn't too important or the plywood is being used purely for structural purposes and won't be showcased much, you're choice is pretty easy. We'd general recommend our Poplar Plywood, or our Premium Birch Plywood if you need something a little stronger. These are exceptional options known for their reliability, making them arguably the best plywood for furniture making.
However, once visual appearance comes into play there are a plethora of new choices for us to recommend.
Natural Timber Veneer Furniture
The first option for you comes in the form of our natural timber finishes. These plywood sheets retain the organic look of plywood while combining with veneers or timber laminates to give it that extra polish and a little more protection.
Our Veneered Plywood collection contains 12 carefully selected stock veneers for you to choose from, each bringing a vastly different appearance. However, 12 veneers doesn't nearly cover every veneer that's out there. We know that everybody's tastes are different, so if there's a specific veneer that we don't stock but you highly desire we will source it just for you.
Alternatively, we have our Strataply and Laminato products. These two ranges retain the same spirit as our collection of veneers but utilise slightly different technology.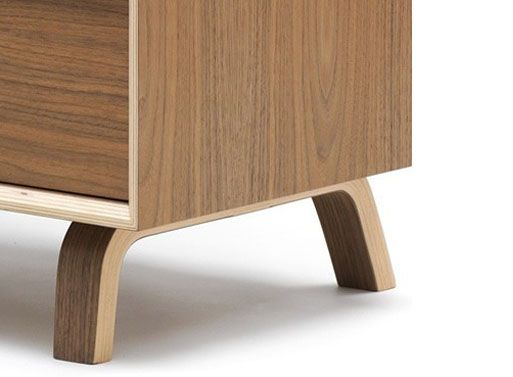 Plyco's American Walnut Strataply used for cabinetry
Laminato is the result of combining natural timber veneers with High Pressure Laminate technology to create one of the most elegant finishes possible. The creation of this product is only possible thanks to our state of the art manufacturing facilities, which takes a natural timber veneer, presses it onto phenolic impregnated kraft paper, and then finally sands it. The end result is Laminato, a furniture quality plywood guaranteed to make a statement.
Strataply is a more traditional veneered product manufactured exclusively by Plyco and was designed specifically with furniture applications in mind.
These natural options are perfect choices if you're building furniture like chairs or book shelves, or if you're looking for an elegant touch in your project.
Laminated Plywood Furniture
Alternatively, if you want a splash of colour we have a whole rainbow of options available for your selection. Two products in particular, Decoply and Spotless Laminate, are the leading options for plywood furniture designs.
Decoply is the more affordable option. These panels are created utilising our Decor range of stunning High Pressure Laminate colours, giving you a vibrant final result. Decoply is the best option for shelving, drawers, cabinetry, and tabletops that will be seeing an extremely high amount of use.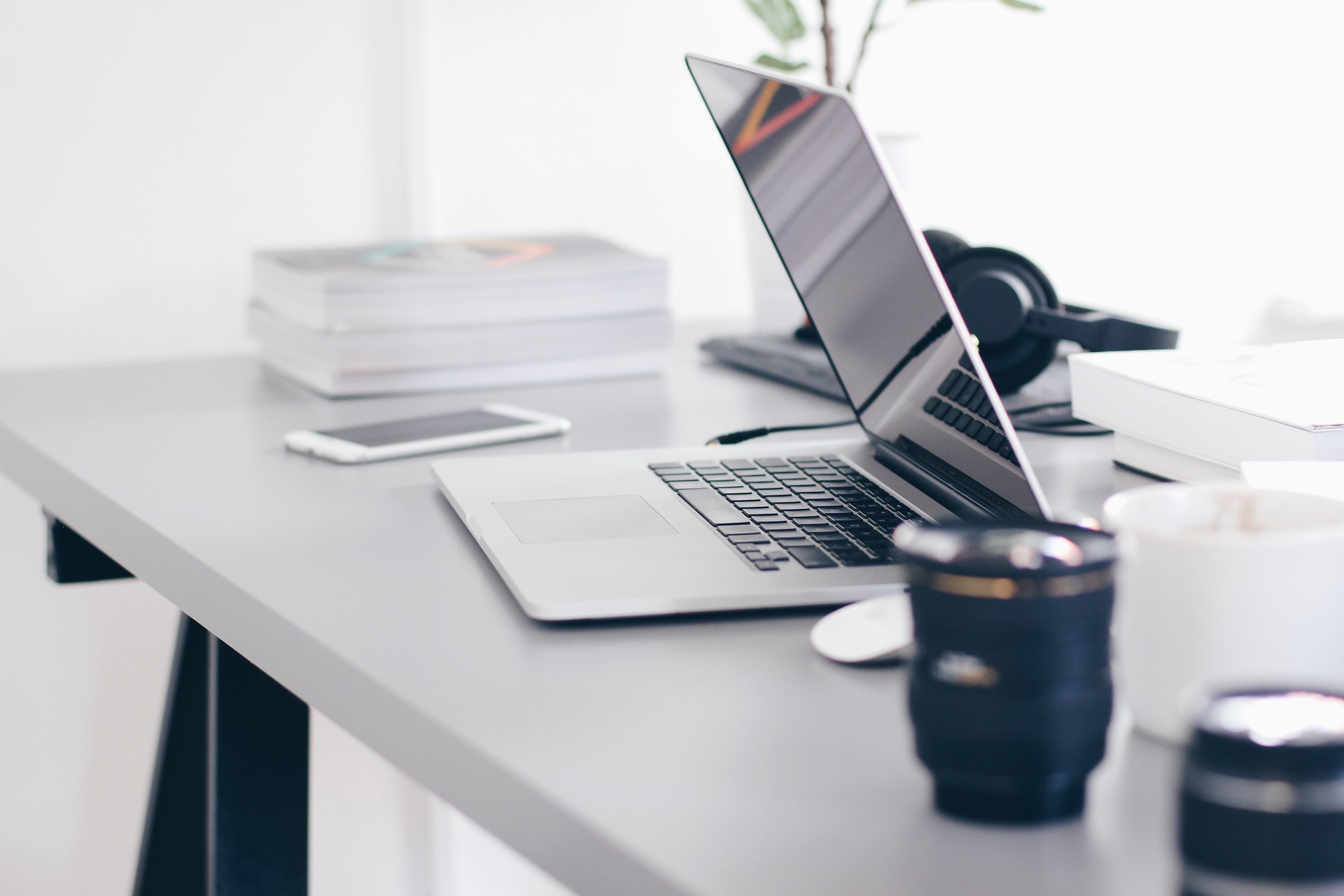 Office desk made with Plyco's Snow Decoply
For example, one of the most popular applications of Decoply is cafe tables. The reason for this is that these sheets are incredibly resilient and easy to clean, which means they'll stay looking brand new for a long time and can handle most messes thrown its way.
The other option if you want a splash of colour is Spotless Laminate. Although it is currently available in less colours than Decoply, Spotless Laminate more than makes up for it in other areas. This is the absolute highest quality laminated product we stock. Each sheet boasts a super matte finish on the outside that is unbelievably matched by its unseen qualities. Spotless Laminates are anti-bacterial, heat-resistant, impact-resistant, and won't fade due to light exposure.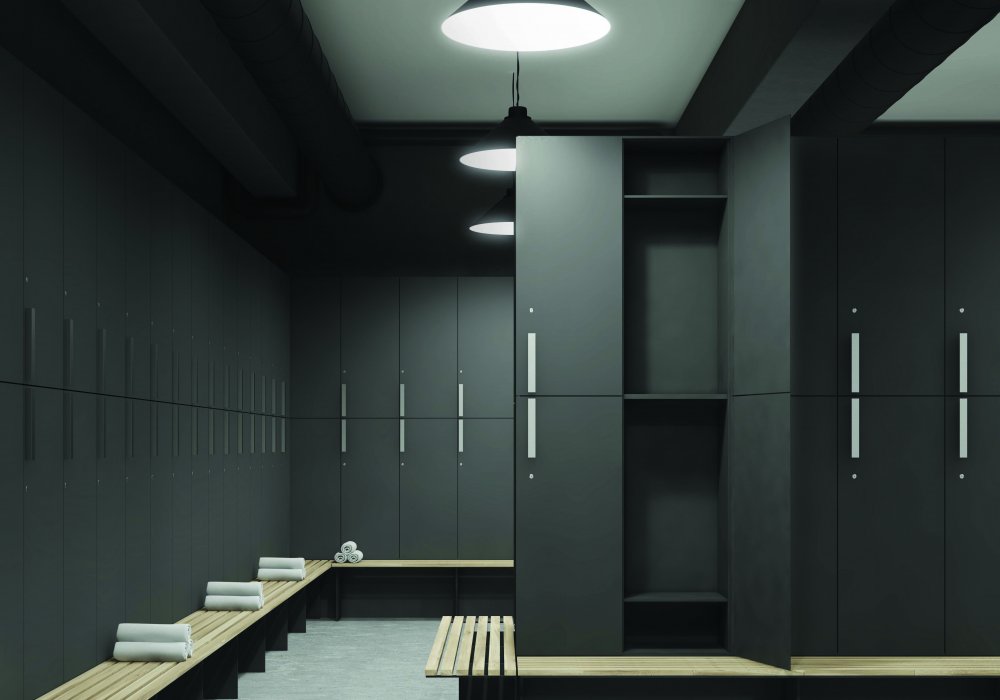 Black Spotless Laminate Plywood locker room cabinets
While Spotless Laminate can be used in an almost identical way to Decoply, we recommend it for top of the range furniture projects. We tend to see it used for things like kitchen counters and benchtops, where the physical qualities are utilised to their full capacity. Similarly, its visual qualities are generally utilised for boardroom tables and cabinetry in elegant settings.
If you're finishing plywood furniture, it's impossible to find a higher quality option than Spotless Laminate.
Are you ready to start building your own furniture now? If so, our online store allows you to buy plywood from the comfort of wherever you are. Almost every single product we stock is available now, so if you aren't located near one of our plywood stores in Melbourne or Mornington you don't have to miss out.