This post is part of Plyco's Guide To Plywood.
An underrated and often under thought about aspect when it comes to choosing the materials for an upcoming project is shopping for the correct plywood thickness and sheet size. Getting your plywood sizes right is a necessity, but it can be hard to get all the numbers spot on if you're not a seasoned veteran. Obviously, you want to buy enough plywood so that you won't run out before you reach completion, but you also need to get your plywood properties and dimensions right.
It's rarely as simple as plucking a random number or deciding whether you want something to be thick or thin. For certain applications, picking the correct thicknesses will help your end product come together much more smoothly and could save you some potential hassles in the future. Nobody's happy when halfway through building something you come to the realisation that the plywood board you purchased is too thin and isn't strong enough to hold shape, or when you purchase a bunch of plywood panels just to realise they're too thick and don't fit!
To help you avoid these potential pitfalls we're going to take a look at how to choose the right thickness for your next plywood project. Our in-store plywood experts are always happy to assist customers choose the right plywood for their needs, but having as much knowledge at your fingertips before commencing your project is a great idea to help plan ahead.
Preparing for the Project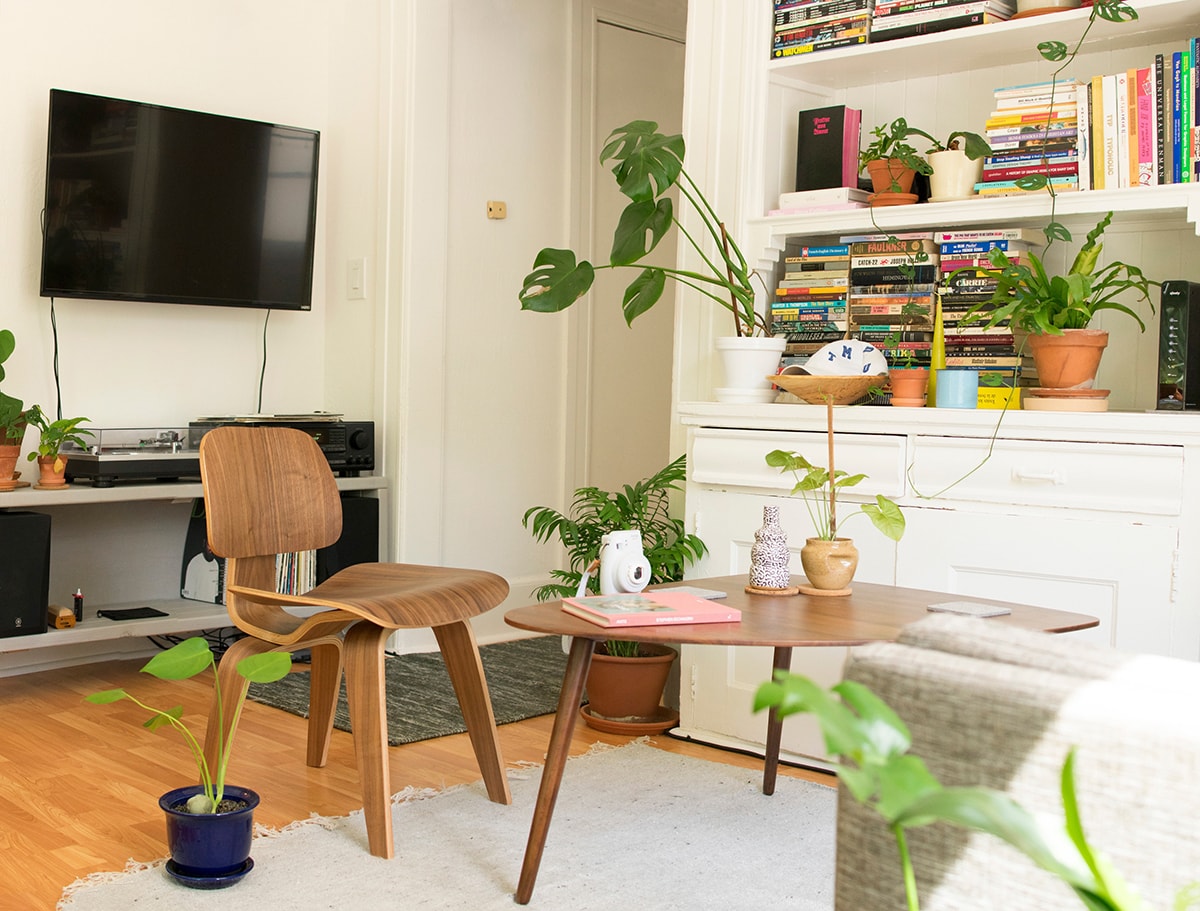 The first thing you need to keep in mind when it comes to plywood thickness is that there will almost always be a little variance. Manufacturers will always attempt to get the thickness spot-on, but due to the many realities of plywood manufacturing, this isn't always possible. The sanding process will generally affect thickness from being completely accurate, and much like any wood product it will absorb and lose moisture, which can affect the product's size. However, despite these variances, there are steps you can take to make sure you have planned ahead. Measuring the actual thickness of the sheet with calipers is a great idea. It also a good idea to make test cuts if possible, to help you find out if your plywood is going to fit snugly or not.
It's important to take these preventative steps to make sure it doesn't come to building time and you find out your plywood sheets aren't going to cut it, but just as important is to know what kind of thicknesses you should be looking at for certain applications.
Cabinets & Furniture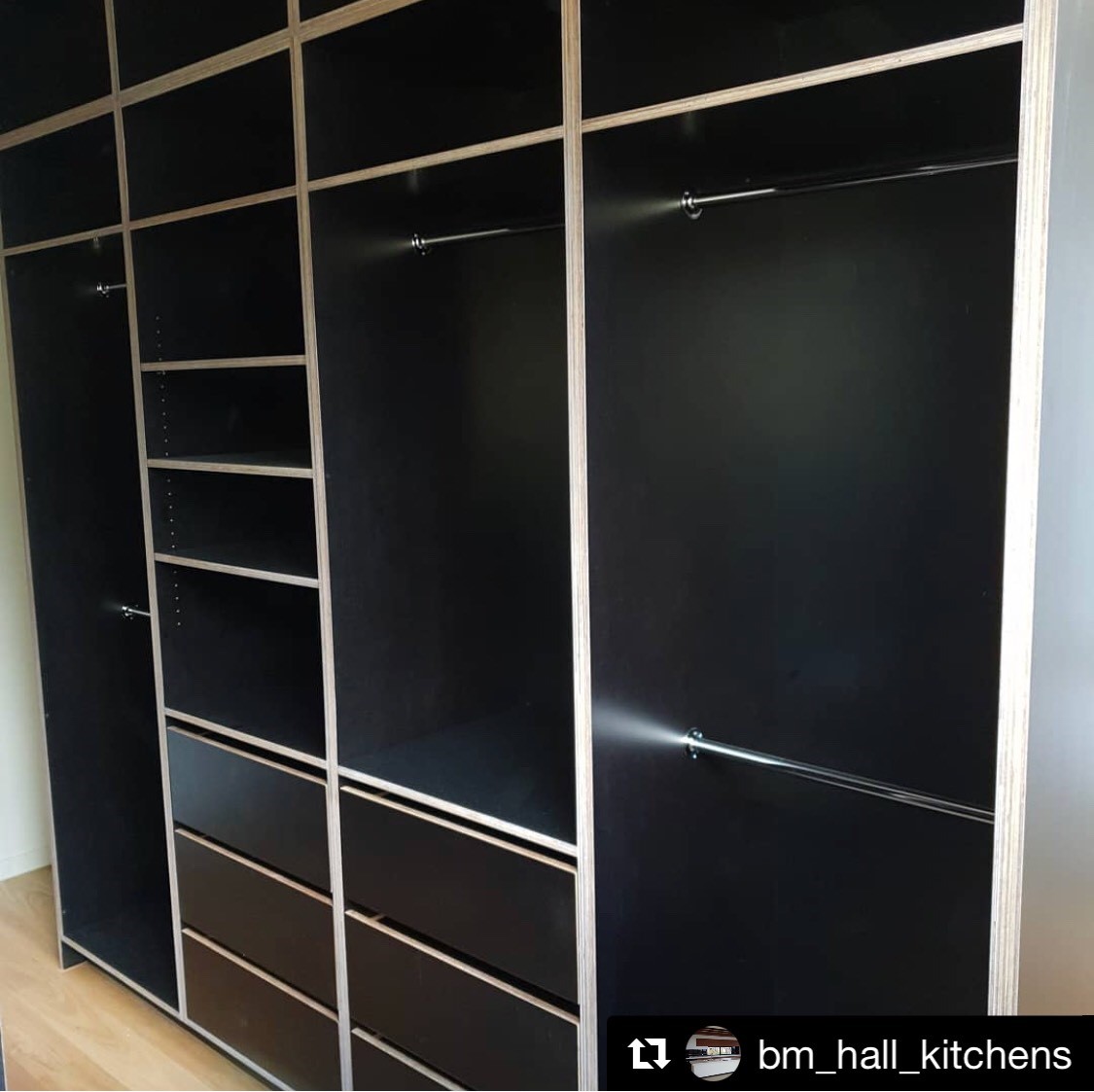 A wardrobe created with Plyco's Black Birch Film Face Plywood by BM Hall Kitchens
Cabinets and furniture generally have the most leeway when it comes to choosing your thickness. These projects are usually stored in safe places inside and aren't exposed to too many dangers. We find that cabinets are most often made using plywood in 12mm thickness range. The required thickness can vary depending on how big your cabinet is though, as the longer the shelves are the thicker you will want your plywood as it will ensure the sheet won't sag when placed under pressure. The same applies for building standalone shelves too!
Plywood Furniture
When it comes to furniture, you'll find that an 18 to 24mm plywood sheet thickness is perfect for building tables, while a set of draws will use a combination of 6mm plywood and 12mm plywood. For other pieces of furniture, the thickness is mostly decided on a case-by-case basis. If you're looking to craft something that needs to be sturdy and take a fair amount of weight such as this sideboard from Australian Furniture Designer Matt Blatt, you're going to be looking at a thicker sheet of plywood. On the other hand, decorative pieces that won't have weight pressing down on it will generally be fine on the lower end of the thickness scale.
Plywood Walls
If you're looking to get a little bit adventurous and put in some plywood walls, you would be aiming for 12mm plywood at a minimum as it is a standard requirement. However, depending on the type of building and the processes by which you're going to be installing the wall you may want to beef up that thickness.
Plywood Flooring
When it comes to plywood flooring, your best bet is to use speciality plywood flooring products. With structural ratings and tongue and groove technology that ensures the products bond together, we offer Particle Board Flooring and CD Structural Plywood Flooring from 15mm to 25mm in thickness. For additional information, head to Plyco's guide on plywood flooring.
Hopefully, this blog post has been informative and eased the potential stresses of trying to decide what thickness of plywood you'll need for your next project. If you still have some questions feel free to get in touch with us and one of our friendly and knowledgeable sales experts will be able to help you out!