Have you ever looked at Plyco's plywood and jumped for joy, only to be confused by the processes required to get your sheets cut to size? Our team of Plywood aficionados have worked hard to make the purchasing process as easy as possible, but we realise that getting things cut to your specific dimensions can be a daunting task, especially if it's something you're unfamiliar with.
The introduction of our handy cut to size form has alleviated many of the challengers our customers have faced previously, but there are still some grey areas surrounding this convenient service. To combat this, and make your life a whole lot easier, we've created this blog post to guide you through every step of the journey. We'll cover everything from how to submit your cutting request, what cutting methods we use, and help you get an estimate on how much your cutting job is likely to cost.
Submitting Your Cutting Request
There are a couple of ways you can submit your cutting requests, however there is one thing that always remains consistent; we need to have the request submitted in writing! The reason we ask all customers to do this is so that all of your cutting information is stored in one place. It also ensures that there are no mix ups with any of your specifications, and if something does seem off our sales team can contact you for easy clarification.
Our most recommended way of submitting a cutting request is to go via our cut to size form. This is an easy to fill out form that has been specifically designed to lay out all of your details clearly so there is absolutely no confusion. Those that are experts can go into great detail, while others with simpler jobs can submit their requests with minimal effort.
The other way to submit your cut to size request is by emailing us directly. Sending through an email to info@plyco.com.au will put you in contact with James, who is our resident cutting expert at Plyco. Here you can speak directly to James and give him any necessary details for your project. While sending through an email is extremely convenient if you're an expert, if you're less confident we recommend filling out the form.
The Right Tools for the Job
Once you've submitted your cutting request and it's been given the green light it's time for the real action to start. Depending on the type and size of your job there are a number of different machines that may be utilised on your plywood boards.
First up is our CNC machine. This is our biggest machine used for cutting and is generally designated for larger jobs. It is able to cut panels of up to 3.6 metres in length and can even slice through four 18mm sheets at one time. With this kind of power it's no wonder the biggest and bulkiest jobs are sent straight here.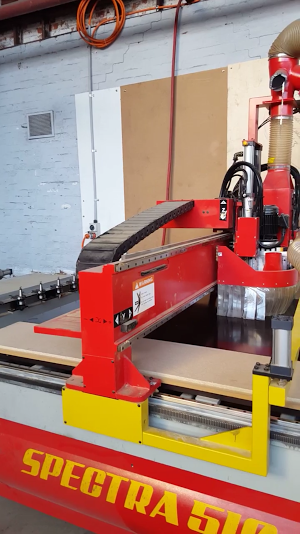 To make sure our customers with smaller and simpler cutting requests aren't left waiting around, we have recently introduced a brand new beam saw specifically to cater to these jobs. The NIMAC Hermes 70 machine is on the cutting edge of plywood cutting technology, featuring a 5 axis controller, 3D real-time visualisation, and professional optimiser, which give you precision cuts every single time. It also maximises productivity with its parallel lifting table, meaning we can fly through cutting orders quicker than ever.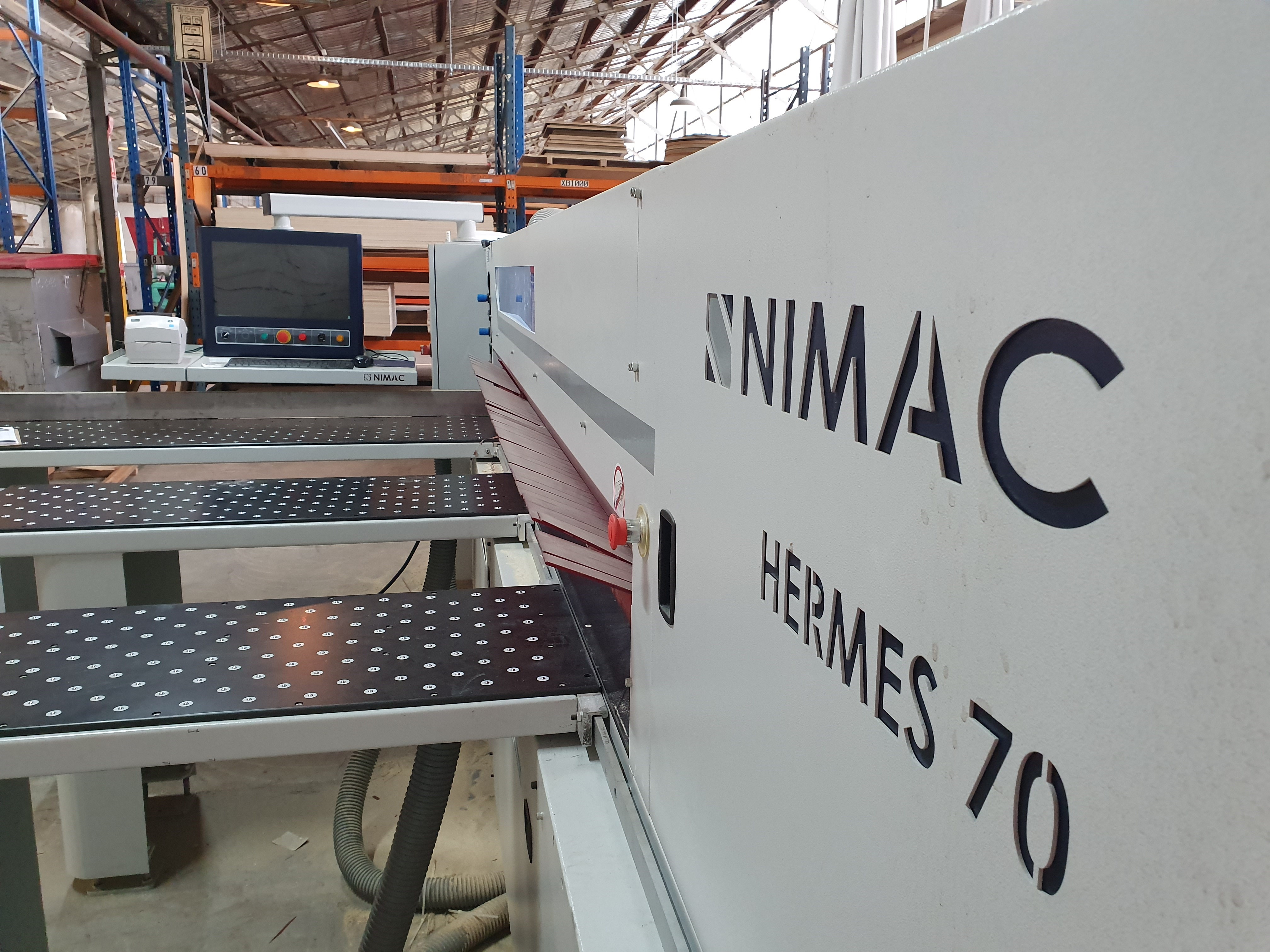 Finally, we have our trusty edge bander at your disposal. If you've placed an order for some edging your board will be sent straight here to come out looking fresh in no time.
Plywood Cut to Size Pricing
One of the most common questions we get at Plyco is "how much will cutting cost?" This can be a tricky question to answer as pricing varies from order to order, however, we'll do our best to explain our cutting pricing in as much detail as possible.
Generally, our cutting rate is set at $3.50 +GST per cut for single cuts on our panel saw, while one hour of CNC cutting costs $175 +GST per hour and one hour of beam saw cutting costs $150 +GST per hour. If edging is what you're looking for, then the rate is $2.75 +GST per lineal metre.
The reason it becomes so tricky to immediately answer how much a cutting job will cost is because there are many variables when it comes to more intricate requests. A project requiring just a handful of boards to be cut in half once is a relatively simple task and would be at the $3.50 +GST rate. However, when the quantity of cuts and sheets increases the time required to complete the request needs to be factored in. This is why we require all cutting requests be submitted in writing. This way, our cut to size superstars are able to have all the information in one place as they calculate your pricing and ETA.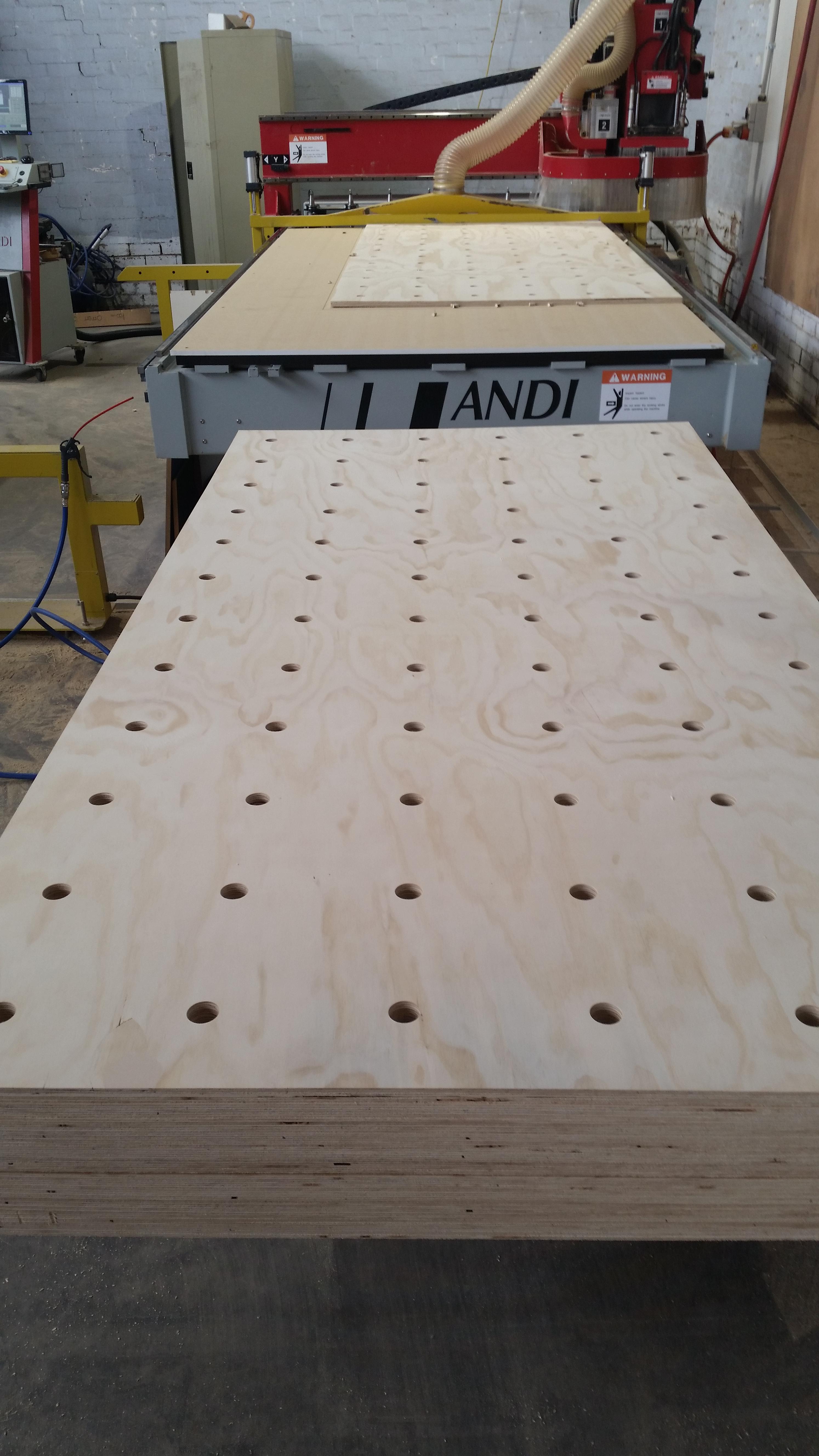 While cutting time obviously varies depending on how busy we are at the time and how large your request is, we always endeavour to complete your order within five business days.
Hopefully this guide has been helpful in answering some of those burning questions in regards to Plyco's plywood cut to size service. If you're ready to start slicing and dicing, head over to our cut to size form to kick start your plywood journey. If you have any lingering questions, feel free to get in touch with us via email (info@plyco.com.au).