MicroPanel. Laserply. The new kid on the block and the veteran of the laser cutting game. The release of our new MicroPanel range has intrigued many of our Laserply customers, but it has raised a very important question; what's the difference?
Knowing the intricate differences between your two options for laser cutting can be incredibly important. There are distinct characteristics exclusive to each range that actually might make one product more suitable for an application over the other.
To make sure you have all of the information in front of you before checkout time arrives, we're going into detail about what truly separates our MicroPanel products from its Laserply cousins.
MDF Laser Cutting — Is That Possible?!
Gone are the days of saying that cutting sheets of MDF with a laser cutter is not recommended. While we still wouldn't recommend using our regular MDF boards on your machine, our MicroPanel products have been adapted to give you stunning results.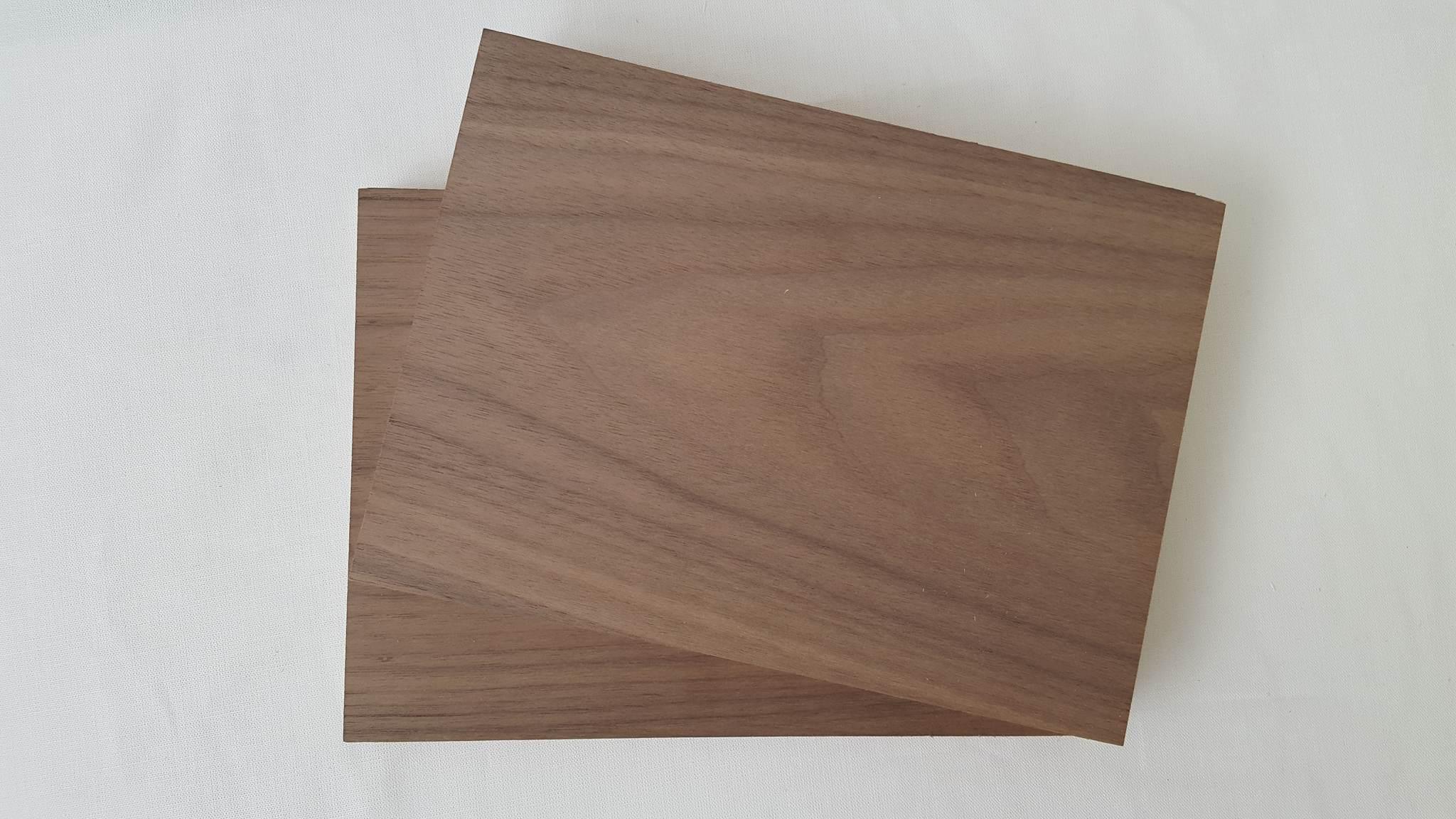 Plyco's American Walnut MicroPanel
While MicroPanel is still an MDF product at heart, we have made the necessary adjustments to each sheet that you'll find in our Laserply range. This includes adjusting density, eliminating core gaps, and using laser compatible glue. This manufacturing process gives each sheet the perfect balance between being laser friendly, while still maintaining what woodworkers know and love about MDF.
Same Same, But Different
Right now you're probably thinking that not a lot separates Laserply and MicroPanel, especially if they use a similar manufacturing process to get themselves laser cutter ready.
Well, the difference you'll first notice is the types of veneers available. Laserply has been around for much longer, so naturally it has expanded to a larger and more comprehensive range. Plyco offers 12 laser plywood sheets in total.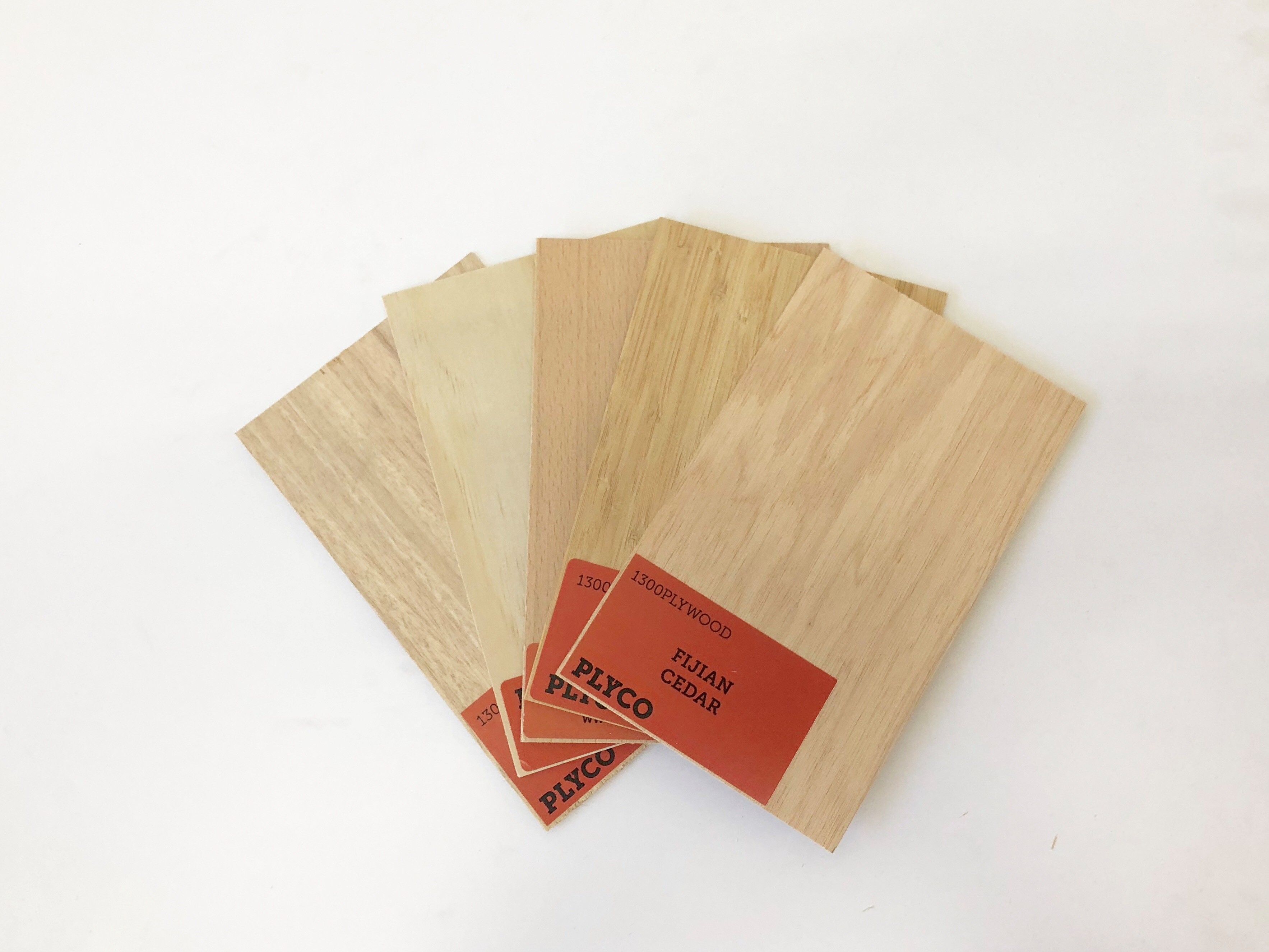 Some of the sheets that make up Plyco's Laserply range
However, while Laserply might be more expansive, there are some veneers that are exclusive to the MicroPanel collection. For example, Tasmanian Blackwood and Tasmanian Myrtle are only available in MicroPanel. These two veneers are strikingly unique compared to anything available in Laserply, so that's one big benefit MicroPanel has if you're searching for a specific look.
Arguably the biggest and most important difference between the two collections comes back to the natural look, feel, and characteristics that separate a sheet of plywood from a sheet of MDF. Despite being adjusted for laser cutter use, they're still very much MDF and plywood products. The best way to discover how different they can be is by going hands on with them. The finish of our MicroPanel sheets tend to be quite smooth, while a Laserply sheet is more tactile and has a textured feel for most of the options. Additionally, the edging differs greatly between MDF and plywood. If you're itching to get your hands on these sheets to see the differences up close, you can always request a sample pack to take for a test drive.
At the end of the day, both MicroPanel and Laserply are very similar, but for those who are serious about their laser cutting, we think the differences are a big deal. If you're ready to snap up your own sheet of MicroPanel, head over to our online store where you can purchase almost every product we offer from the comfort of your own home!