Plyco is excited to introduce 13 new laminate additions to our EGGER product lineup. These new options will join our growing list of laminated tabletop and worktop offers to round out a varied selection of products that are suitable for a massive array of projects.
New EGGER Options
The cast of new laminates ship as options to our EGGER worktop and EGGER panel products. From Pasadena Pine to Anthracite Jura Stone, these new laminates appear as variants for our EGGER Worktop and EGGER Panel products. Each style offers a unique appearance, so you've got a good range to select from depending on what the project—and your personal preference—calls for.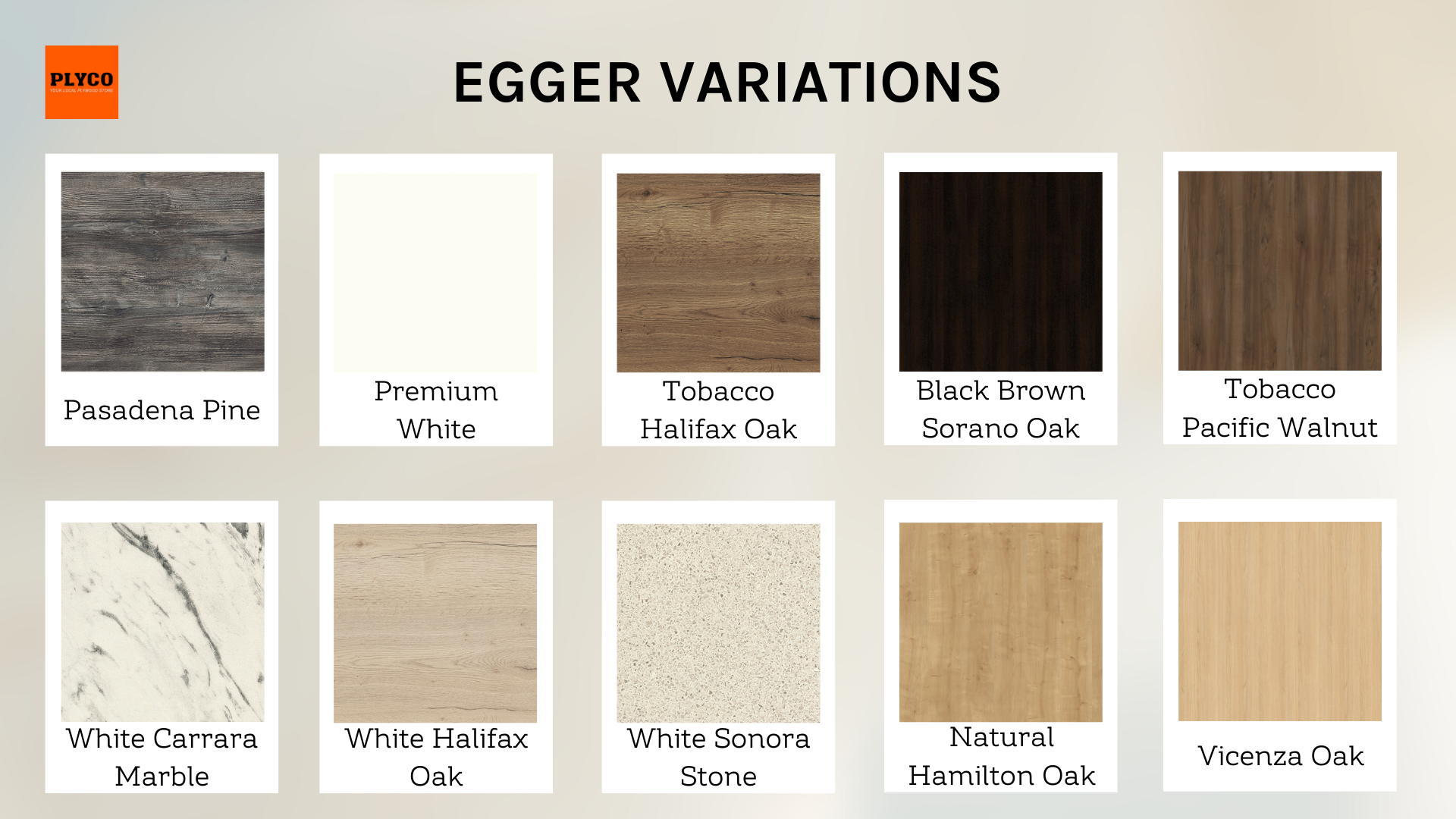 EGGER Panels
Egger Worktops are a great choice for a wide array of applications. You'll find these worktops to be a natural fit for kitchen counters, bathroom vanities, and even commercial spaces like cafés. Because of their durability, they can even hold up to the wear and tear experienced in food courts and other busy retail spaces.
The 38mm thick worktops come edged and ready to install in virtually any environment that needs a beautiful laminate worktop. The inclusion of stone, concrete, metal, ceramic and wood reproductions further enhances the worktop's aesthetics for widely different environments.
EGGER Panels
EGGER Panels are a super EO, high moisture-resistant particleboard featuring a premium, timber grain melamine surface. Built from 59% recycled materials, these beautiful 18mm thick panels are tailored for cabinets, joinery, furniture and shelving.

A sibling to our 38mm Egger Worktop range, EGGER Panels are a versatile alternative where a postformed edge is not required. While EGGER panels do not ship with edging, matching edging is available for all EGGER textures. Plyco's edging service can customise your panel for you according to your order specifications.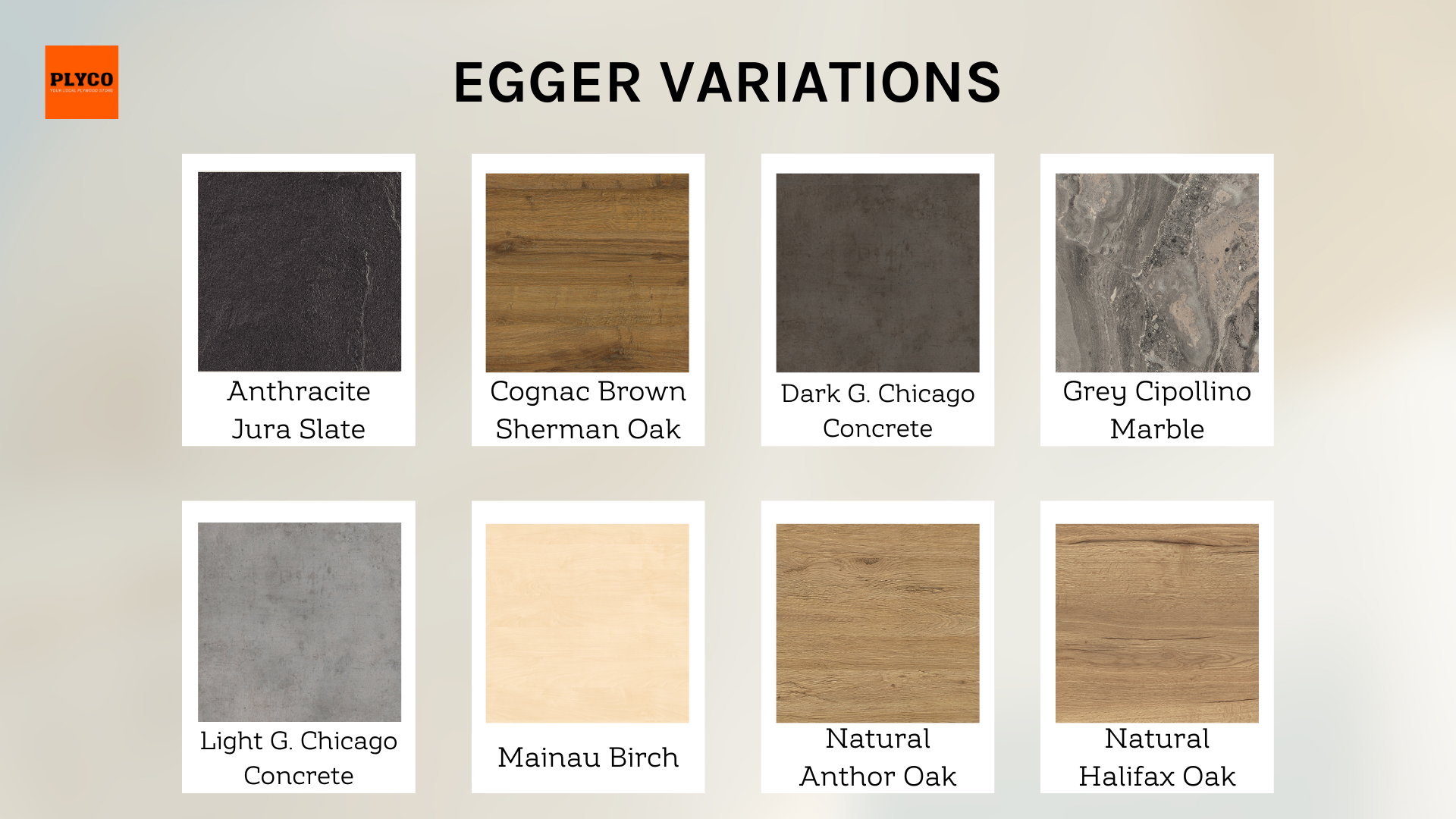 EGGER Kitchen Benchtop Applications
While EGGER laminates look stunning in many applications, they are especially appealing in kitchen benchtops. When used as laminated kitchen benchtops, EGGER products offer a beautiful, contemporary design that turns your kitchen into a chef's paradise.
The marble and timber reproductions are especially stunning and are indistinguishable from the materials they replicate. You're not locked into just a few style options, though, as Plyco offers an expansive range of 24 made-to-order laminate worktop styles.
And because EGGER products are antibacterial, they also support a sanitary cooking environment, in addition to being durable thanks to their heat, stain, and scratch-resistant properties.
You also have a good opportunity to receive the perfect worktop with Plyco's custom cutting and edging options if you have very specific needs. The easiest way to get the perfect cut and custom edge is to fill out our cut to size form prior to placing your online order. This will ensure that you get the perfect worktop without delays.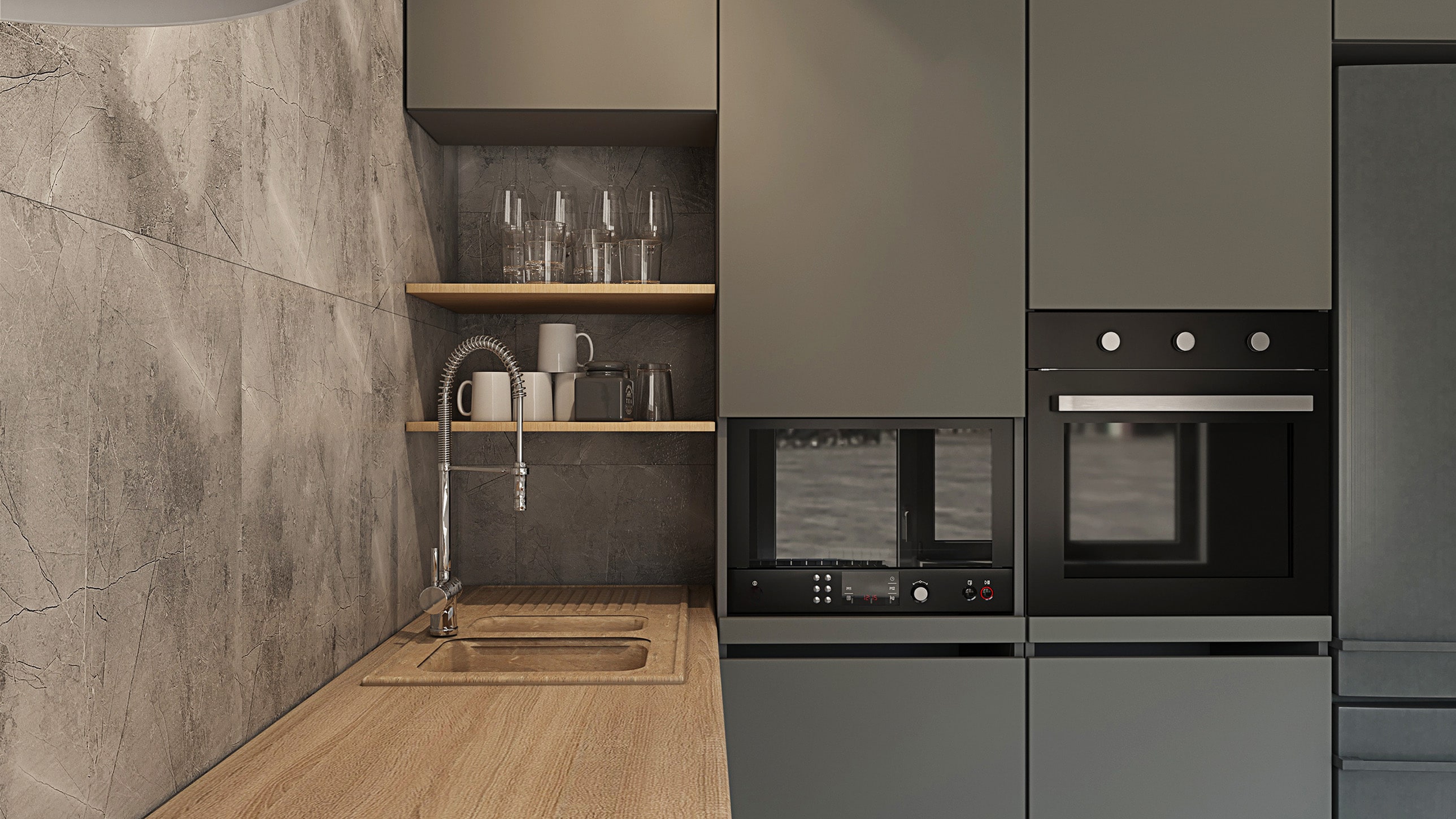 EGGER Environmentally Sustainable Credentials
EGGER products offer more than just visually stunning materials. They're also eco-friendly, with exemplary environmental credentials. For example, EGGER worktops are comprised of 59% recycled material, and 84% of this material is from renewable resources.
EGGER's process focuses on sustainable material sourcing and manufacturing methods. Sustainable forestry, renewable energy, and recycling are all critical elements in the production cycle of EGGER products. This is known as a closed material cycle, and this type of resource conserving process is one of the things that make EGGER products stand above the competition
Standard vs. Postformed Worktops
While EGGER panels ship without edging, our EGGER worktops are available in two different edge profiles, standard and postformed. Standard is your classic, "squared off" edge on all sides of the product and all woodgrain textures in our EGGER Worktop range feature this edging.
Postformed worktops, on the other hand, come with edges that are rounded off. The laminate on these worktops is added after the edge of the fibreboard has been given a smooth radius. In other words, the worktop is formed prior to the laminate being added, hence the name "postformed."
Excluding our woodgrain textures, all high pressure laminates in our EGGER worktop range have one postformed edge., with the remaining edges maintaining a squared edge. The shorter edges are typically left unfinished and will require laminate edge strips to complete the sleek, perfect finish.
The postformed edges in our range have either a 3mm or 6mm radius, and the option you choose is entirely a factor of your personal preference. The larger 6mm radius offers a softer edge, while the 3mm radius offers a more aggressive edge.

Where to Buy EGGER Products
Manufactured by Forest One, Plyco is an official distributor for EGGER products in the Melbourne area. We carry a wide range of EGGER panels and worktops in-store as well as offering customers the option of made-to-order products.
Rather than searching "Bunnings worktops" in Google, we offer a vast range of premium benchtops that can be delivered in metro and regional Victoria. Whether you need robust surfaces for your retail space or stunning kitchen worktops to complete your remodel, we're confident that we've got the perfect style for your needs!