This post is part of Plyco's Guide To Plywood.
Offering three types of edging here at Plyco, at first glance, it can be tricky to pick the perfect Plywood Edging for your needs. After picking your plywood sheet and deciding the correct dimensions, once you factor in the different sizes of edging rolls and whether you want pre-glued or unglued it's almost enough to make your head spin! Because there's so much to choose from we've decided to put together a handy little guide that'll help you accurately decide which plywood edging you should use for your particular project.
Living On The Edge
First off, let's introduce you to the three stars of our plywood edging lineup. We have Veneered Edging, Melamine Edging, and PVC Edging all available for purchase. Each of these products are quite distinct from one another and fill vastly different needs.
Veneered Edging has got you covered when the materials you're working with have a natural wood grain look to them. This option is our natural timber veneer-style edging so you likely wouldn't see it combined with anything else. Arguably, the best aspect of our Veneered Edging is that there is so much variety to choose from! We have 17 stock veneers available, which just about covers anything you could ever imagine wanting to use. It also comes in a few different roll sizes, some of which vary based on whether it's glued or not. Pre-glued edging can be found in 50m x 22mm, 50m x 30mm, and 100m x 22mm, while unglued offers 100m x 22mm and 100m x 30mm.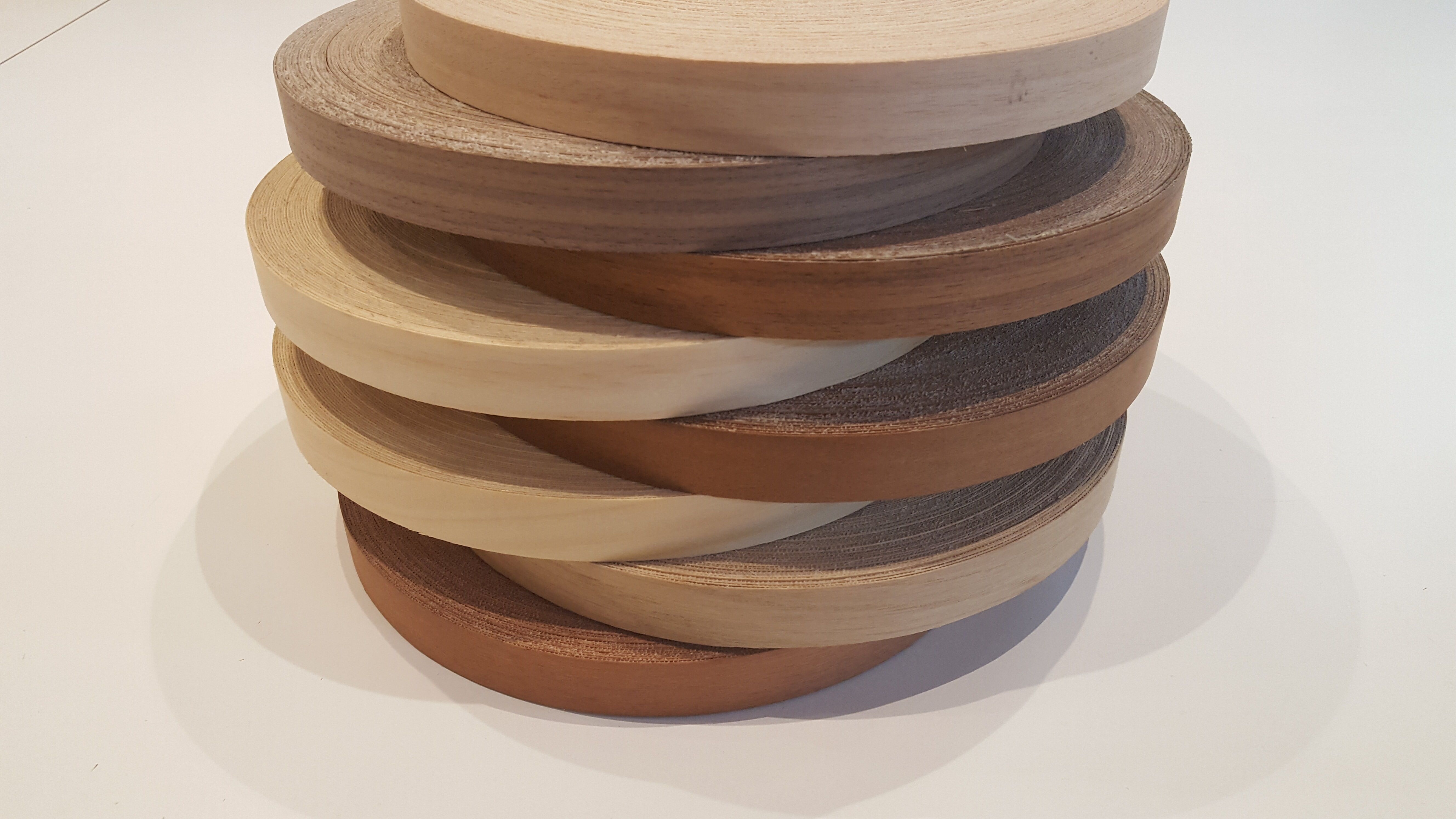 A collection of Plyco's Veneered Edging
PVC and Melamine Edging are both manufactured in our Melbourne warehouse to ensure high wear and stain resistance, and both come in black or white colouring. The deciding factor for which of these two similar products you should use generally comes down to the texture and what product it's being paired with.
For both pre-glued and unglued PVC Edging, you will find three roll sizes (50m x 21mm, 100m x 21mm, 200m x 21mm). Melamine Edging is only available pre-glued and can be purchased in lengths of 50m x 22mm and 100m x 21mm.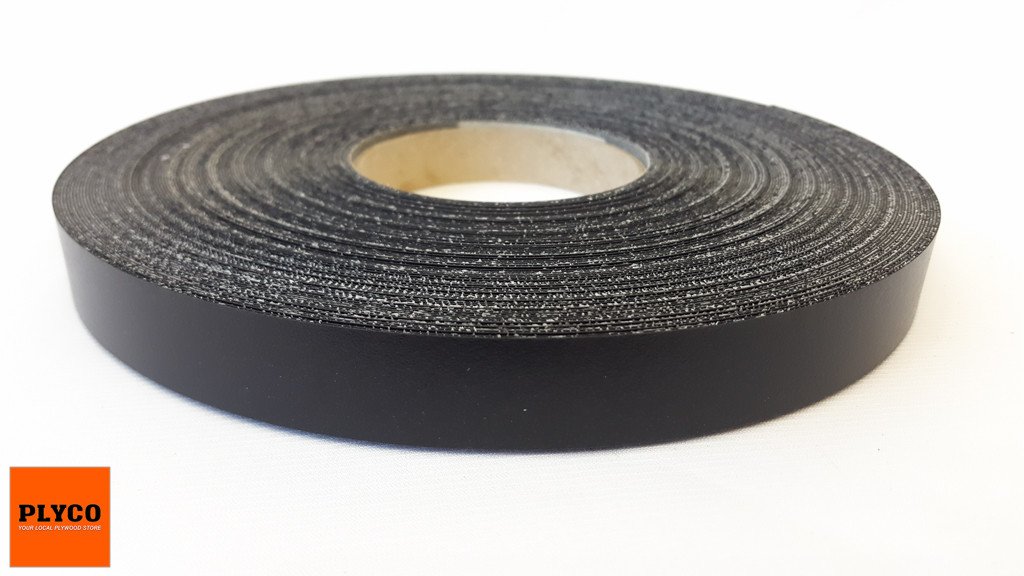 Plyco's PVC and Melamine Edging
Buying Your Edging
A proud Australian manufacturer and supplier of plywood edging, if you're looking to pick up your purchase in Melbourne or have it delivered anywhere in Australia, you can do so via our online store. You can also read more about our shipping options and plywood delivery times to Sydney, Brisbane, Canberra and Perth.
Installing Your Edging
Once you've managed to select the correct edging you're probably going to need to know how to install it; it's no good having the right stuff and not being able to use it! Our friendly staff are always able to pass out tips on everything plywood, but we suggest following along with a handy online tutorial to get the best results if you aren't feeling too confident. This tutorial on how to apply plywood edging from Family Handyman is a great starting point, while these short videos from Melbourne based furniture maker Liam Thomas can get you in the mood for preparing your edging!
Hopefully seeing all of the facts about plywood edging laid out in front of you has inspired you or helped make your decision a lot easier. If we have solved the dilemma of what plywood edging you should use, why not head over to Plyco's online store and purchase some right now?