This post is part of Plyco's Guide To Plywood.
As far as building materials go, the properties of plywood just might make it the world's most versatile. Many of the common, everyday uses like furniture, cladding, joinery, and shelving are staple applications for Plywood, but it seems like almost daily the team here at Plyco are working alongside and discovering so many wondrous and unique ways to utilise sheets of Ply.
The team here at Plyco are unsurprisingly immersed in the plywood community, and over time it takes quite a lot to shock and impress us. Naturally, being an Australian plywood supplier surrounded by stacks and stacks of plywood, we see almost everything that it has to offer. However, there are occasions, whether it be a crafty customer, word of mouth, or something on the news where we see plywood applied in an extremely unexpected way. There are a lot of typical ways that plywood is used, so whenever we see creative applications we're reminded that almost anything is possible, and we'd like to share some of those creative uses of plywood to help spark your imagination!
Plywood Bed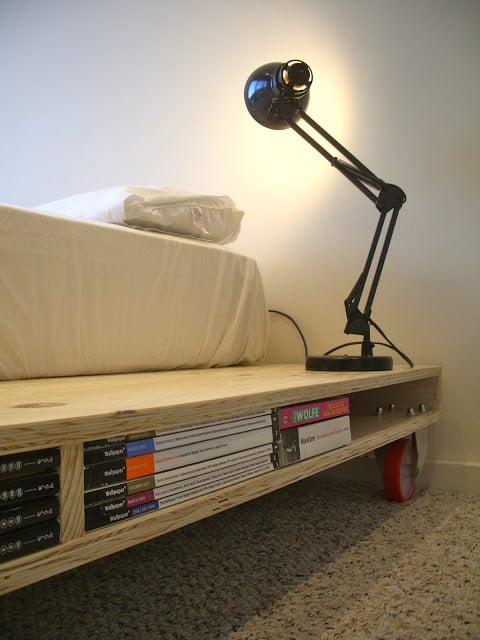 Here we're starting off with something relatively simple in the grand scheme of things, but not something you see too often. Making your own DIY plywood bed is something so incredibly simple, but not often done. All it takes is a little bit of tool skill and a few sheets of plywood and you could be getting a great night's sleep on something you created from scratch yourself! The very best part about this use of plywood is that you can design the bed however you like, rather than conforming to whatever commercially available beds are around. This example from Gonzalez Design Studio perfectly showcases that aspect, with storage space built into the bed as well as wheels attached to the bottom. These additions help increase space in your bedroom and make the bed easily movable, two huge benefits you normally wouldn't get from a run of the mill bed. If you pick up some plywood like our CD Non-Structural Plywood you could easily make this yourself!
Plywood Fire Shelter by SHJWorks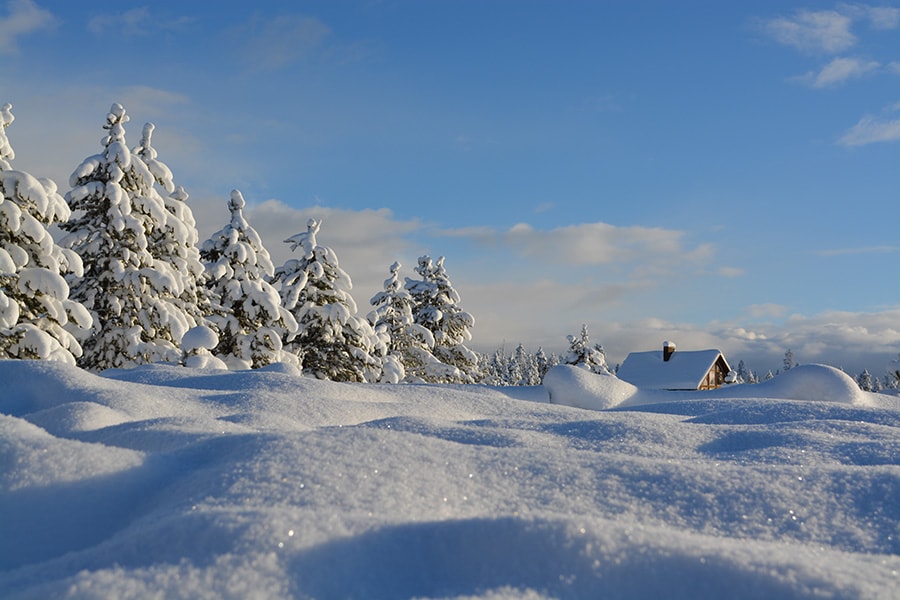 Like the beauty of a snowy landscape but not a big fan of the cold climate? Well, Simon Hjermind Jensen created the perfect solution for you! The "Fire Shelter" built in Denmark provides visitors with the chance to sit in an egg-shaped dome around a fire, while also taking in the sites of Copenhagen. The dome stands at an impressive five-metres tall and features a nifty little hole in the top to ensure smoke from the fire can safely escape. SHJWorks constructed this shelter by bolting together sheets of a product with similar properties to Plyco's Flexiply, while the outside aesthetic was inspired by clothing seams. At night it is a truly glorious sight to behold. With this project, Jensen proves that Plywood can brave the harshest climates while also looking stunning.
Plywood Skyscrapers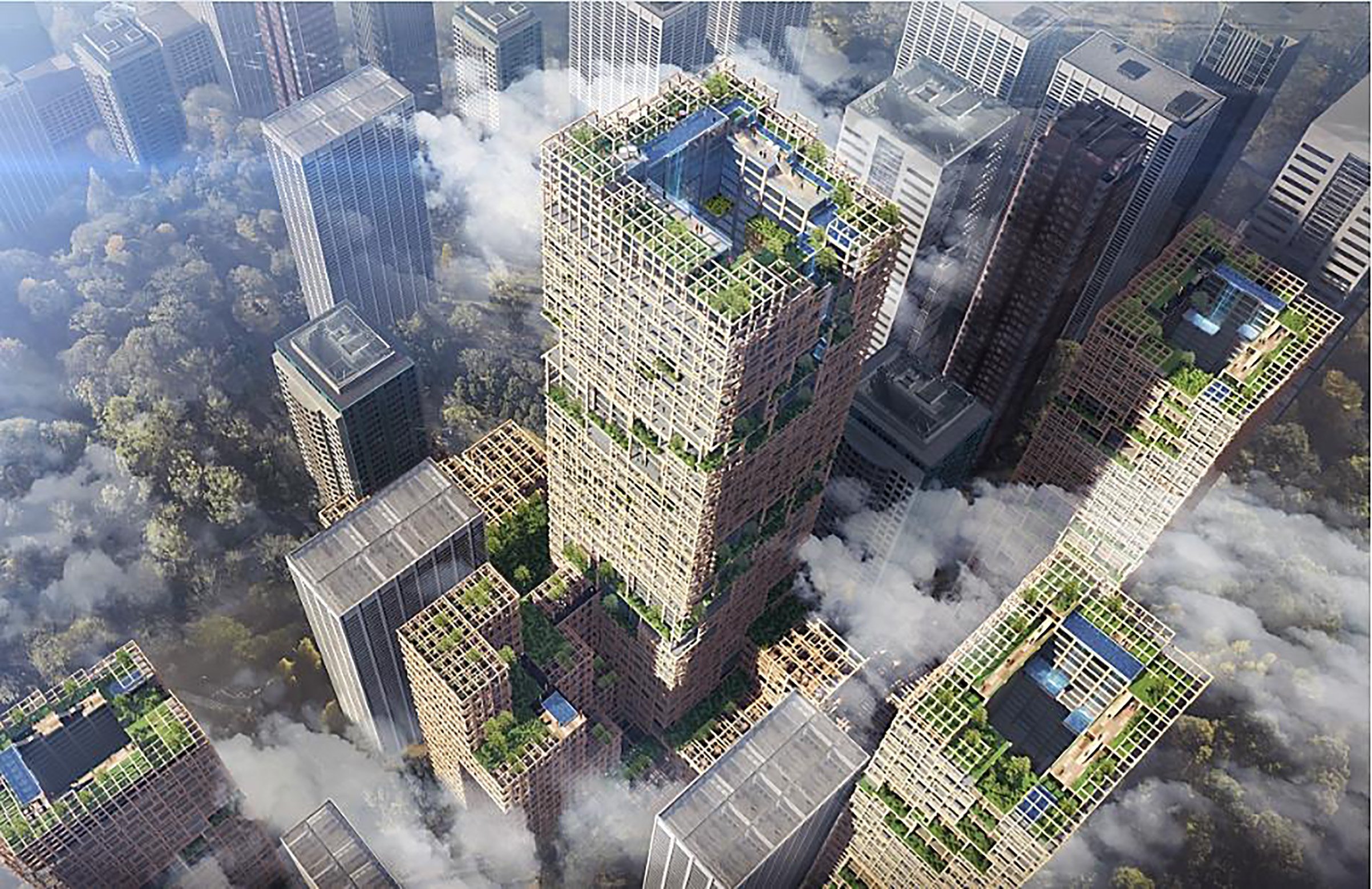 Stepping it up a notch from plywood beds, wooden skyscrapers are a thing believe it or not. Sustainability has become a much more highly desired trait in recent years and building tall skyscrapers out of wood is actually one of the more sustainable methods.
A technology known as cross-laminated timber has arrived onto the scene and has helped make timber offer superior performance, cost and environmentally friendly benefits compared to concrete or steel. The way that cross-laminated timber is assembled helps make the product much stronger and also allows manufacturers to use knotty or irregular shaped wood that would generally be discarded. Wooden skyscrapers have taken off so much to the point where a Japanese company has begun the planning process to build the world's tallest wooden skyscraper at a staggering 350 metres tall!
Plywood Ripple Table by Benjamin Hubert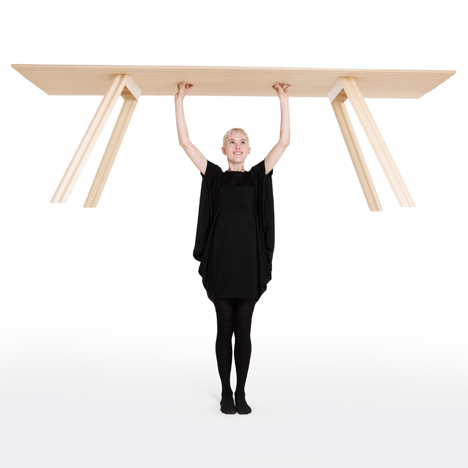 Moving away from the large structures for a second – it's time to talk about what Benjamin Hubert claims is the lightest timber table in the entire world. Dubbed the "Ripple Table", it was created for the 2013 London Design Festival and weighs in at just nine kilos, despite being 2.5 metres long and 1 metre wide! How on earth did Hubert create something like this? Well, he corrugated three layers of 0.8-millimetre thickness Birch Plywood, leaving the table with an edge that is only 3.5 millimetres thick. This was built using 70-80 per cent less material than a standard timber table and was designed with the desire to be set up and moved by a single person.
Plywood Cars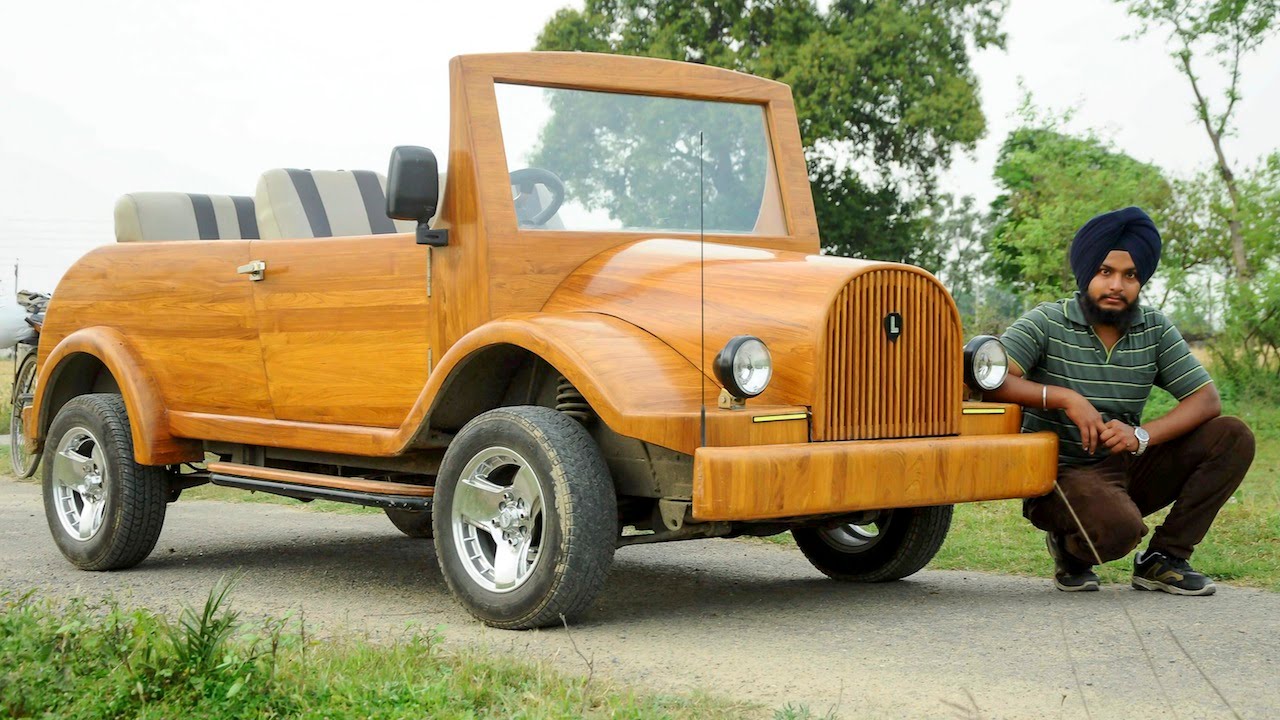 It seems a little absurd to attempt to build a car out of wood, but multiple people have tried it. In 2008 a man in Ukraine quit his job and sold his other cars in an attempt to build a car made entirely out of wood – and it worked! The project used Oak in combination with secured bolts and glue, with a waterproof lacquer used to top it all off. After over a year's worth of plugging away at the job, it was finally deemed roadworthy and the man was legally allowed to drive it. Also in 2008, a couple from Bosnia started a smaller scale version of this as they attempted to "woodify" their Volkswagen Beetle.


Hungry for more innovative plywood applications? Check out some uses of external plywood in this incredible compilation of architectural projects.