This post is part of Plyco's Guide To Plywood.
So, you probably know what plywood is but you might not know exactly what can be made with it. When you ask someone at a plywood supplier like Plyco the question "what can I make with Plywood?" you're opening a Pandora's Box of Plywood. Plywood is such a wonderfully versatile resource that you can use it for practically everything and anything, with the only major restriction being your own imagination!
Cabinet Making / Joinery Applications
Plywood comes in so many different varieties, which is what makes it so hard to nail down everything that it can be used for. Some pretty standard uses you'll see for our Premium Birch Plywood (our top of the range plywood) include furniture, upholstery, shelving, shopfitting, joinery, bench tops, and signage amongst many other things.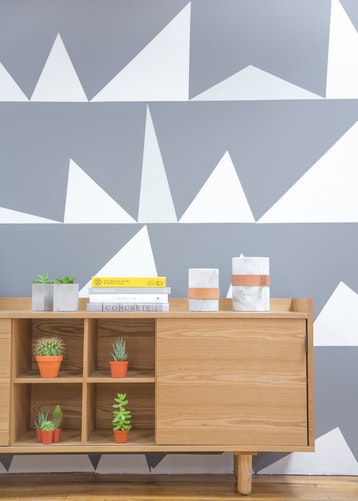 Plyco's American Oak Veneered Panels used for a cabinet
However, once you start branching out a whole new world of possibilities starts to open up. Take our laminated Plywood products like Decoply and Spotless Laminate for example. The architectural finish of Decoply makes it perfect for cabinetry, tables, shelves, and basically anything that you want to have an eye-popping finish once the project is complete. Similarly, our Spotless Laminate is the go-to option for kitchen counters and bench tops, as it possesses countless qualities that help it thrive in these applications.
Aquatic Applications

Bespoke Melbourne utilised our Marine Plywood for some outdoor furniture
You then arrive at our Marine Plywood, which is a different ballgame entirely. Marine Plywood, as the name suggests, is at home when used in places that will be submerged, or prone to water exposure. This means you can use it for anything in wet places like laundries and bathrooms, for applications that will be outside, right through to building actual boats out of it!
Design Applications

A box made from Bamboo Laser Plywood from Studio Bianco
Next, you have our Laser Plywood range. Laser Plywood might just be the most versatile of them all. When utilised with a laser cutter you're able to cut incredible shapes and etch intricate designs. For its versatility, lightweight and fine thickness, laser plywood is extremely popular with design and handicraft communities. Customers regularly use this line of products to make jewellery, signage and cake toppers, while one of our customers is even making designer clutch purses of our Laser Plywood.
Architectural Applications

The Plywood Pavilion made by The University of Stuttgart
Plywood has also become incredibly popular with architects looking to show off their creativity. The Plywood Pavilion, created by a team at The University of Stuttgart, and the Shinola Plywood Pavilion by Giles Miller show just how creative you can be with a plywood project. Both of these pavilions are on the cutting edge of architecture, with the Stuttgart project particularly impressive thanks to a combination of intricate design (inspired by sea urchins), grand scale, and fact that it was partially put together by robots!
If you want to hear more about the possibilities of plywood and the creative uses we have seen for it, head over to our post about Creative Uses for Plywood to have your mind blown!
Structural Applications
It's clear to see that Plywood is used for so many things, and that's not even getting into some of the crazier uses. In Japan, a company is using exterior plywood to build a skyscraper! A technology known as cross-laminated timber has arrived onto the scene and has helped timber offer up superior performance, cost and environmentally friendly benefits compared to concrete or steel. As sustainability becomes more important, you can expect to see more of these creations in the future.
We hope your knowledge of what plywood is used for has been expanded and your inspiration levels are off the charts after reading just what a little bit of ply can do. If you want to expand your knowledge of plywood uses even more and really get to know the nitty-gritty of this versatile resource we suggest checking out our Guide To Plywood Flooring.