This post is part of Plyco's Guide to Laser Plywood
If you've stumbled onto the wonderful world of Laser Plywood, you might be wondering what it's actually used for. Doing some research on this topic will most of the time just end up confusing you even more, because it's hard to find a definitive answer. Laser Plywood is so absurdly versatile that you can't pigeonhole its uses into a few easy to digest categories. Because of this, the team here at Plyco thought it was time to put together a guide that attempts to give those who are new to Laser Plywood a good idea of what can be done, while helping spark some inspiration and creativity.
Plaques and Signage
These two applications are some of the most common we see here at Plyco, and they've essentially become the bread and butter for the Laser Plywood range. The beauty of creating a plaque or any variation of signage with Laser Plywood is that you have free reign to create whatever designs and graphics you desire. Whether you want to keep things relatively minimal and sleek or you want to get extravagant, you can do it with a laser cutter and some Laserply. The only restrictions when it comes to designing signage made from Laser Plywood is your own imagination!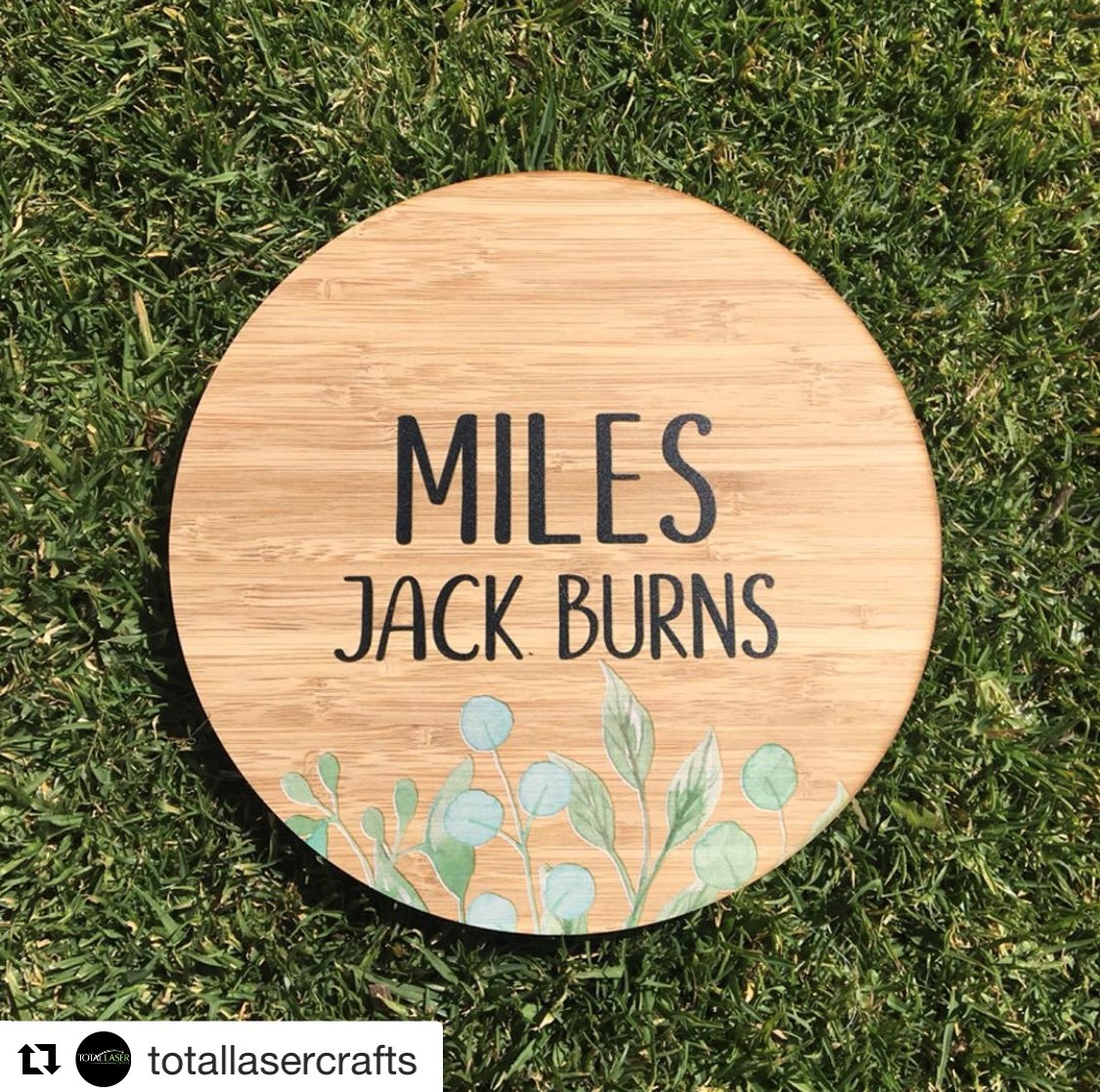 Photo courtesy of Total Laser Crafts
In a similar vein, invitations for birthdays and weddings are becoming increasingly popular amongst the laser cutting community. Using Plywood to send out an invite is such a unique and refreshing development over your typical paper invites.
Jewellery and Accessories
One of the most trendy uses for our Laserply is jewellery! Many customers we speak to run their own jewellery stores, whether through Etsy or their own website, and sell stunning pieces that they've made entirely themselves. The most common jewellery we see are earrings. These provide such an awesome touch to any outfit and are a guaranteed conversation starter, as they stand out from your everyday earrings.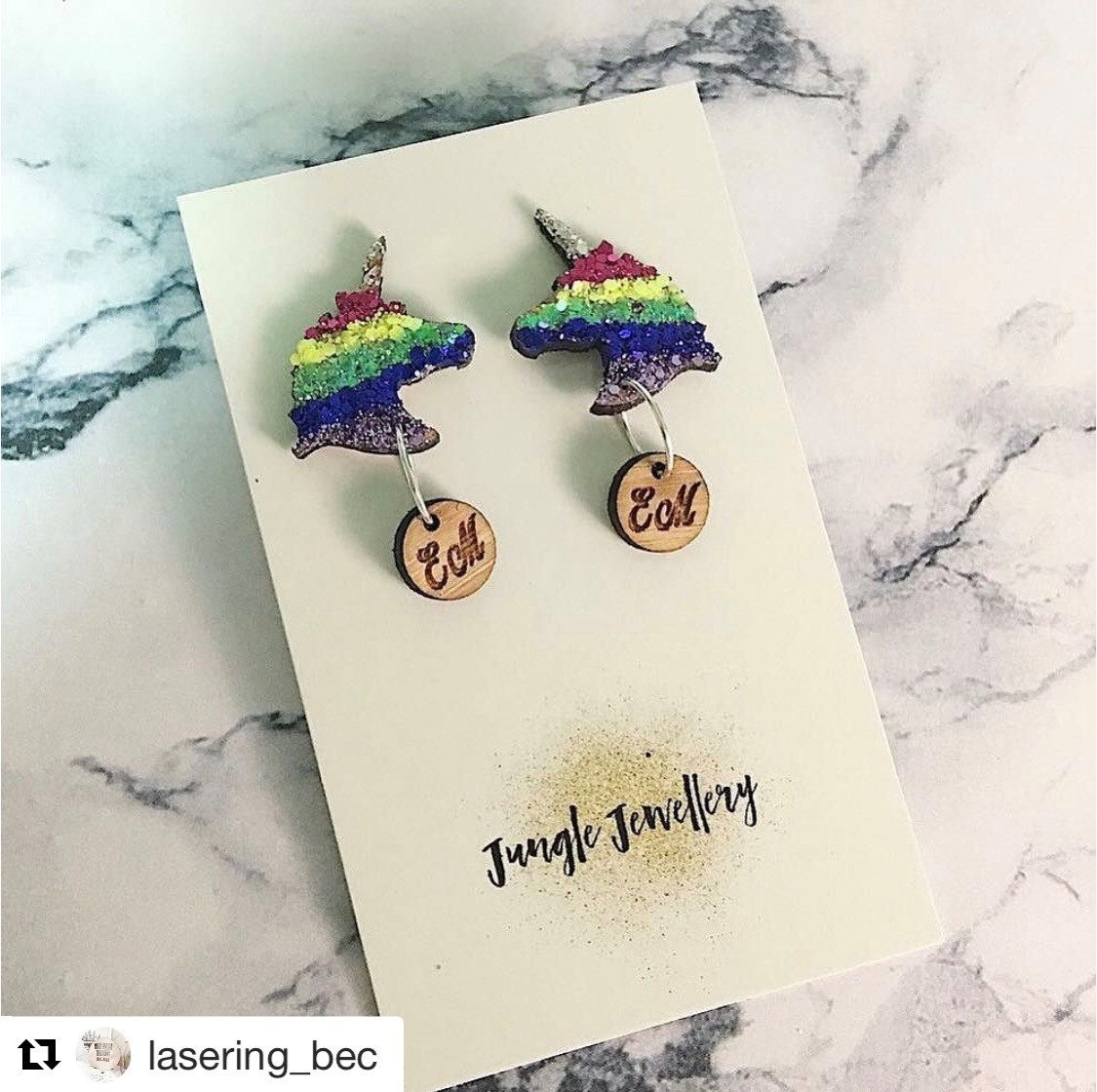 Supersized Accessories
As you can imagine, Laserply is also a prime candidate for use in the creation of numerous small accessories. Key chains are very popular, and we even see accessories for pets, like name tags.
However, the most incredible product we've seen from not just a jewellery and accessory standpoint, but from Laser Plywood as a whole, is the range of clutch purses designed and handmade by Jack Taylor. Jack uses our Laser Plywood exclusively to create these stunning and mind blowing purses. When one of these was dropped off at the Plyco showroom in Fairfield it was the talk of the town, and there was no shortage of people fighting over who would be the one to get to take it home. We see creative applications of all types on a daily basis, but nothing has quite proven our "anything is possible" mantra when it comes to Laser Plywood, quite like Jack Taylor's clutch purses.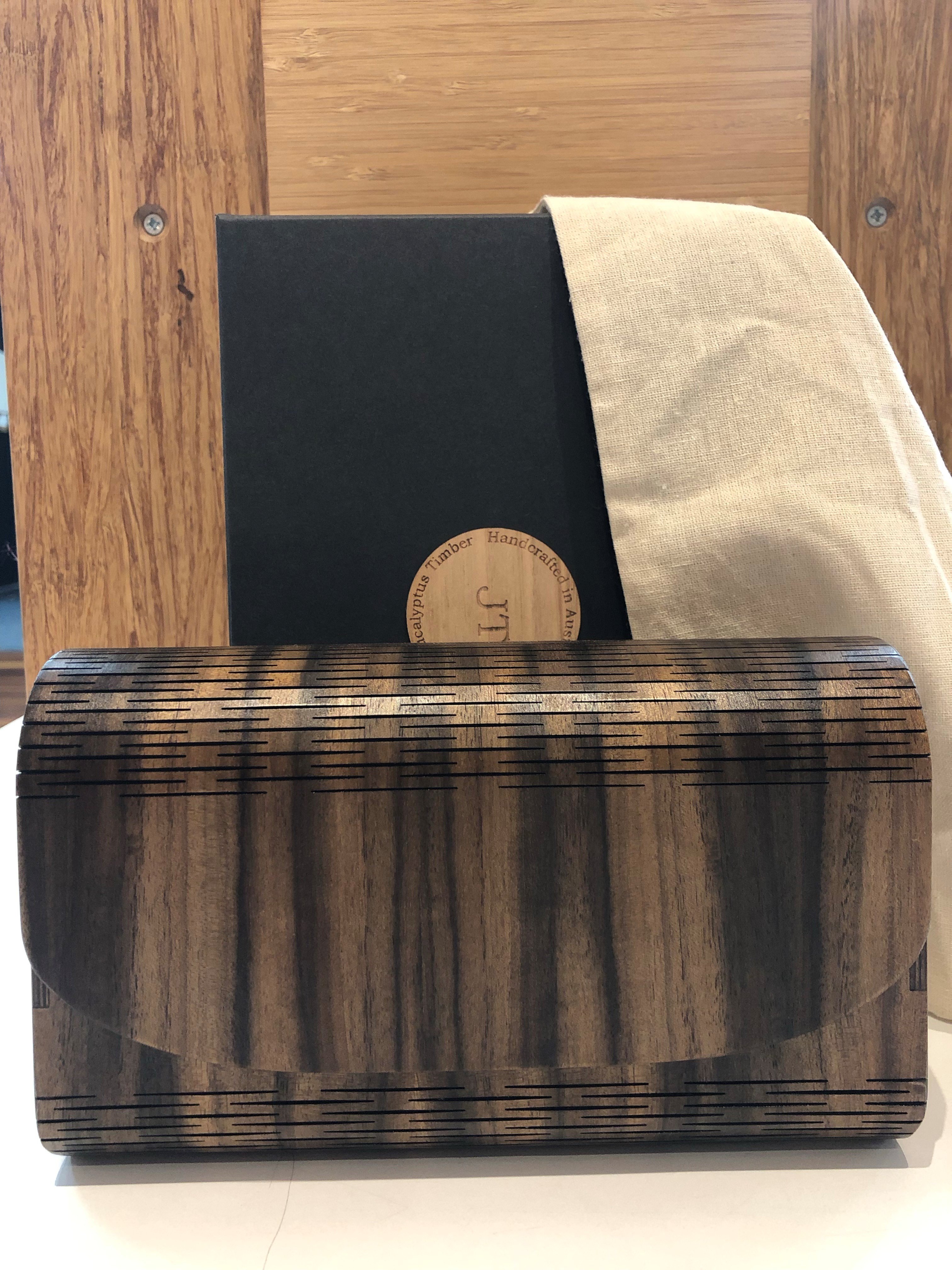 The Vast World of Laser Plywood Applications
While signage and jewellery/accessories are two easily definable categories, it's not so easy to categorise all of the other inventive uses for Laser plywood. Whether it's handy creations like clocks and bottle openers, smaller items like coasters, cake toppers, and coasters, there really is an endless amount of applications. We even see entire lamps being built out of this incredible variety of Ply! Or, if you're looking for a bit of fun, we even see playing cards and entire board games being made. When it comes to Laser Plywood, if you can dream it, you can make it.
Hopefully, now that we've detailed and shown you plenty of examples of what's possible with Laser Plywood you're full of inspiration and ideas. If you're champing at the bit to let those ideas run wild, head over to Plyco's online store where you can purchase all of our Laserply products. Alternatively, you can check out our other posts on The Top Properties of Laser Plywood, and How Does a Laser Cutter Work?