Today's team member featured in our series needs no introduction. We take great pleasure in introducing the enigmatic Justin Jones.
What Does Justin Do for Plyco?
A member of our Internal Sales team, Justin is often the first person you'll see when you walk into our Fairfield showroom. Working alongside Marcus, his charismatic personality is hard to forget. With a cheeky smile, irrepressible humour and a love for workplace shenanigans, there's little doubt as to why his favourite superhero is Deadpool. They're both characters that talk and joke constantly.
Justin is known to entertain the workplace with his music too. With a musical taste ranging old school rap to contemporary pop, if you're hearing an eclectic playlist when you phone the office, chances are Justin is DJ'ing in the background.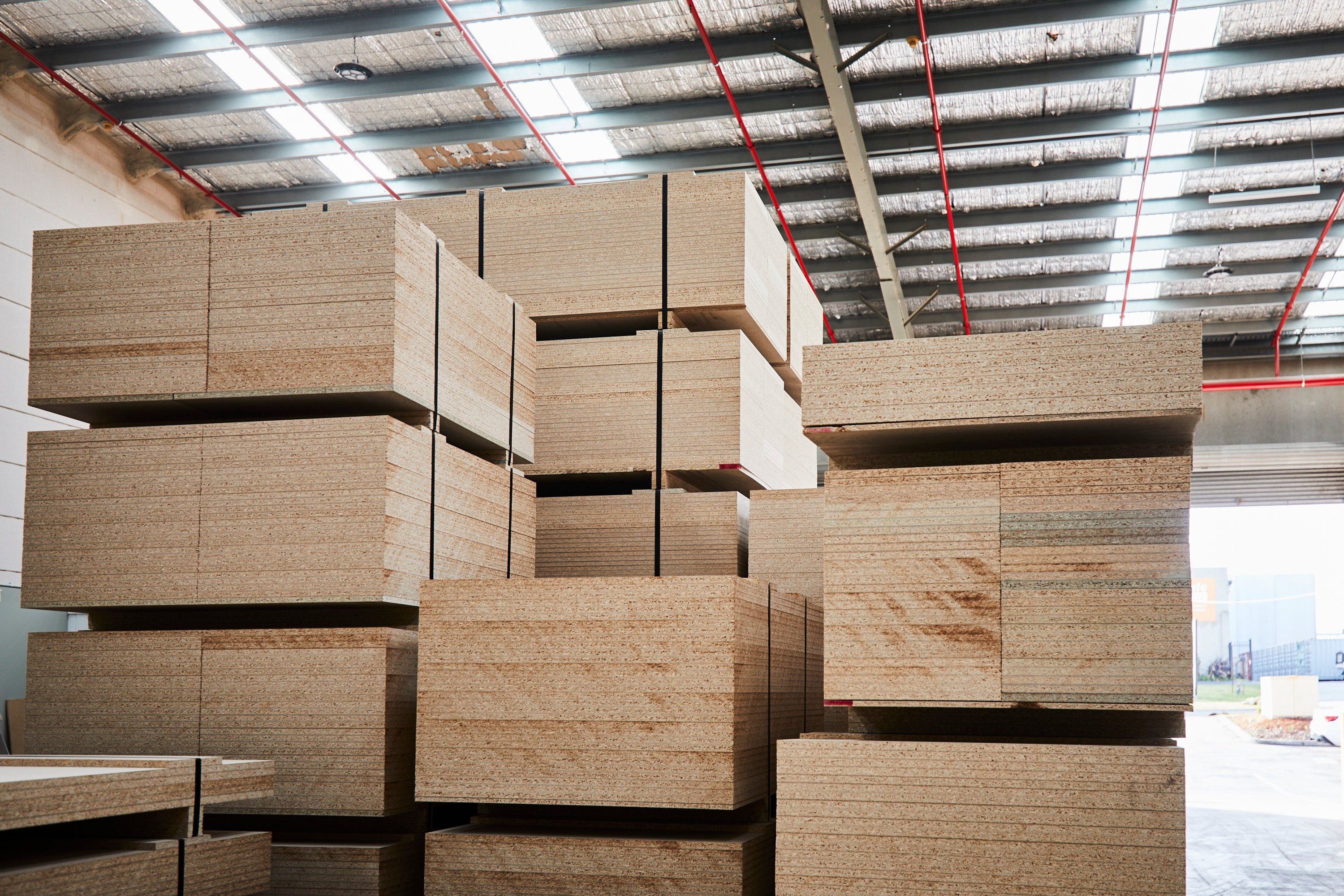 Who is Justin Outside Work?
When asked his interests outside of work, Justin responded with "tattoos and bevs." He enjoys a Friday knockoff and is definitely on track to turn his body into a canvas. If you're interested in tattoos, strike up a conversation while you're in the showroom.
During lunch breaks, on those odd days when Melbourne experiences sunshine, Justin can be seen sun-baking on the roof of Marcus' 4WD. The two exchange some solid banter, and in a recent exchange Marcus recommended Homeland which he's currently streaming.
Justin sports a strong sneaker game. He is proud of his Nike TN shoe collection among all else. He says that it was one of his sources of entertainment outside of work during lockdown. He's also building a collection of alcoholic Seltzer cans - quite a refreshing hobby.
Getting To Know Justin: Life History
Justin grew up local to Plyco Fairfield. Entering the timber industry immediately after finishing high school, Justin has always been around wood. His first job was working in a timber yard for four years, before proceeding with a carpentry apprenticeship. He has been working at Plyco for two years.
He can often be seen riding his bike around, since he's developed a habit of sending cars to the repair shop, or so they say.

Justin Jones: Plyco's Most Notorious
Justin is a ball of energy. His sparks of energy in the workplace, while sometimes annoying (see Graham's featured post), bring fun and laughter to the day. Everyone loves him - although the attraction is unexplainable.
Although Justin's greatest challenge is that he can't work in the sunshine, he brings plenty of sunshine into the office.
About Us
Plyco tops the market when it comes to meeting the design needs of wood and timber enthusiasts. We've established ourselves as a reliable partner in a wide range of wood-working ventures, from DIY to large professional projects.
When it comes to plywood, Plyco is the ideal partner for your project. We have a team of experts who each contribute their particular set of talents and knowledge - all for the love of wood! To learn more about the people behind Plyco, you can learn more about us here.