On the back of our announcement of Gaboon Marine Plywood and our EGGER range, we're proud to introduce a host of new products arriving at Plyco!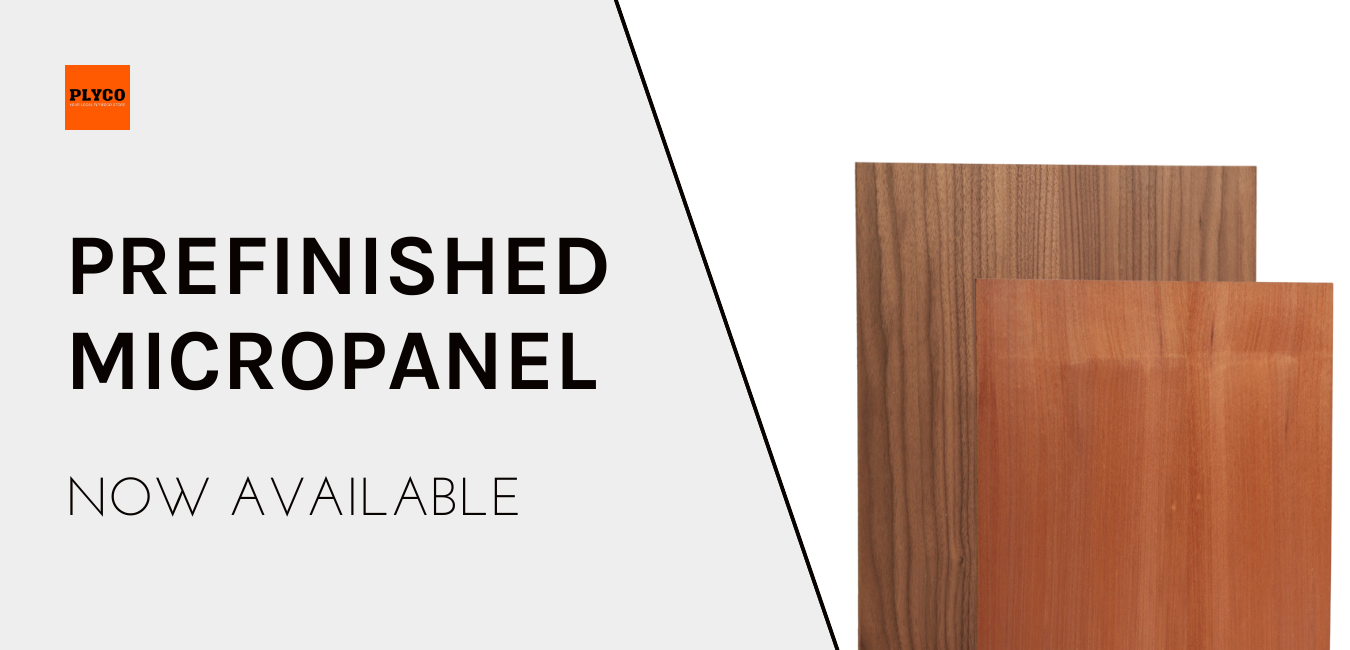 Prefinished Micropanels
Get Crafty with Plyco's latest addition to our Micropanel lineup! If you're looking for a laser-friendly MDF panel with a beautiful, finished surface, Plyco's new prefinished Micropanels is your go-to. A unique product manufactured right here in Australia, these products take our existing Micropanel range and apply a water-based, commercial grade, polyurethane curtain coating. Not only does the coating enhance the richness of the timber veneer, but it reduces the incidence of browning that can occur during the laser burning process.
Ideal for laser cutting and engraving enthusiasts (or anyone who enjoys working with their hands!) Prefinished Micropanels are available in various wood veneers including: American Walnut, Bamboo Carbonised, Birch, Blackwood, Jarrah, Myrtle, Rock Maple and Tasmanian Oak.
Features and Benefits
Plyco's new Prefinished Micropanels over a more robust, dynamic option for fans of our Legnoply, Laserply and Micropanel products. So with an abundance of existing options, why should you select Prefinished Micropanels?
It's constructed with a strong MDF core and premium timber veneers.

Prefinished Micropanels are finished with a UV-resistant coating that helps to protect them from fading and damage

Since the products are prefinished, you don't have to worry about imperfections like browning

The MDF panels ship in the same, standardised Micropanels size (600mm x 300mm x 3mm) but can be customised to fit your needs via our Cut To Size service.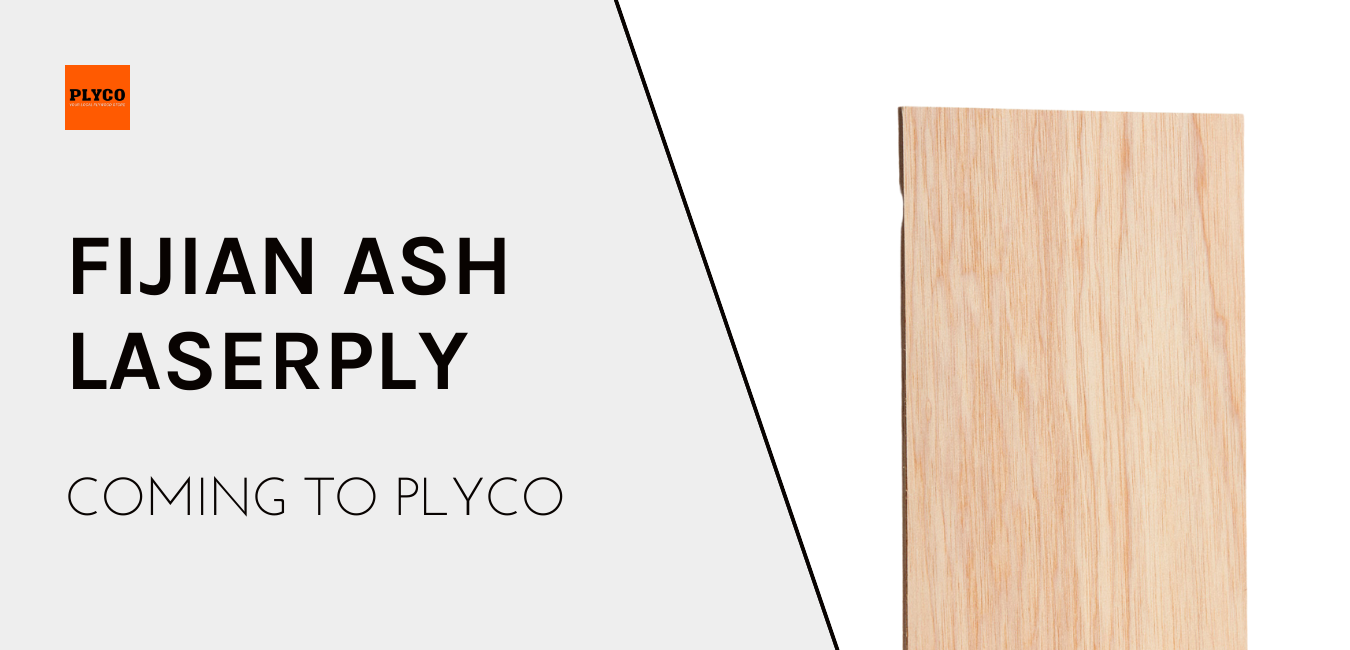 Fijian Ash Laserply
With export bans on Eastern European timber, Plyco has developed a substitute for our best-selling 3mm Birch Plywood alongside our loyal Laserply community.
Sharing a similar weight, density and appearance profile to European Birch Plywood, Fijian Ash Laserply is a locally made alternative delivered at a comparable price. Perfect for laser cutting and engraving projects, Fijian Ash Laserply joins a long list of award winning Plyco products designed specifically for laser cutting machines.
Easy to Use
If you're looking to explore new materials to work with instead of standard birch plywood, Fijian Ash Laserply is a suitable alternative that's easy to use. Constructed with an interior grade glue and offering a standardised 3mm thickness, it's tailored for fun Laserply applications as diverse as personalised cake toppers to bespoke jewellery.
Features and Benefits
Fijian Ash Laserply is a great product to work with if you're looking for a fresh alternative to 3mm Birch. Designed with feedback from our existing customers, this product boasts the following benefits:
Standard size and thickness (1200 x 600 x 3mm)

Contains interior grade glue suitable for laser cutting

Also available in 6x Micropanel Packs and 4x Precut Circle Packs

Manufactured with collaboration from our loyal Laserply community

Contains a similar weight, density and appearance to Birch Plywood

Sourced locally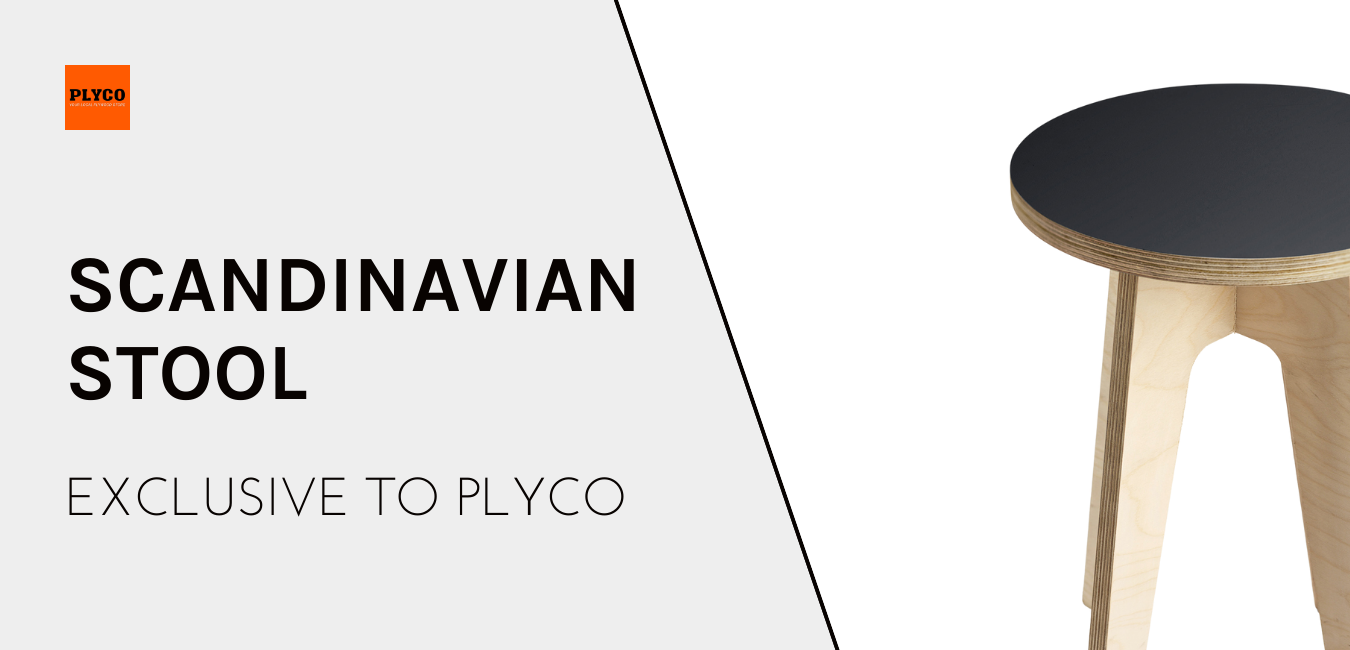 Plywood Stool
If you're looking for a striking, multifunctional item of furniture to add some flair to your home, look no further than Plyco's self-assembled plywood stool. Available in a range of beautiful colours from our Decor Laminate collection, this plywood stool is the perfect addition to any room. Low maintenance and easy to clean, this brilliantly designed piece of furniture carries a small footprint and is tailored for apartments and homes where saving space is a premium.
Quality Scandinavian Design
Inspired by smooth contours and bright timbers, Plyco's stool has taken healthy inspiration from Scandinavian design. Repurposing our Decoply range, this purpose combines high-quality, exposed European Birch Plywood with a colourful range of high-pressure laminates. Available in white, black, mint, sky or orange, there's a colour scheme for even the most discerning designer.
As with our Decoply products, this brilliant stool comes prefinished with an antibacterial and lightfast surface. To enhance the longevity of your plywood stool, Plyco recommends sealing the birch plywood with a water-based polyurethane product.
Multipurpose
Picture a wintery Melbourne night with you perched on the couch with a cozy blanket and a hot cocoa on your Plyco stool. Or a balmy summer evening where the wind softly blows through your window as you lie in bed, a cool iced tea sitting on your bedside table. Plyco's stool is designed to be used as anything from fun and funky addition in a child's bedroom to a chair for your lamp, plant or piece of art by your balcony.
Features and Benefits
Aside from being the perfect stool for cosying up on at home, this plywood stool has a host of features and benefits that set it apart from the rest.
Low-maintenance design that's easy to clean and care for

Comes in a variety of designs including white, black, mint, sky and orange

Self-assembled

Made from exposed birch and a high-pressure laminate surface

Multi-purpose design suitable for different uses throughout the home

Comfortable and stylish addition to any room

Versatile for different functions and colour schemes