Woodworking has always been a staple of schools around the country, and with the advances in technology and affordability of newer machines like laser cutters and engravers, that doesn't seem like changing any time soon.
At Plyco, we believe the best way to kick start your love of woodworking is to use the best materials possible. Now, that doesn't necessarily mean the most expensive pieces of timber. The best materials possible for learning are those that are easily workable while also maintaining a high quality so that students have a reliable canvas.
Because selecting the right plywood for your students can be a tricky task, we've put together a selection of five unique options that we believe would be at home in your woodworking class. Each choice has unique applications, so no matter what classroom projects you have in mind you should be able to find a perfect fit.
Laser Plywood
For classrooms with access to a laser cutter, Laser Plywood is easily the best option to use with your students. The beauty of Plyco's Laserply range is that it can be used in so any unique ways. One day you could be making a clock, the next day some stylish earrings, and then to top it all off you could create a designer handbag. We often say that the possibilities of laser plywood are only limited by your imagination.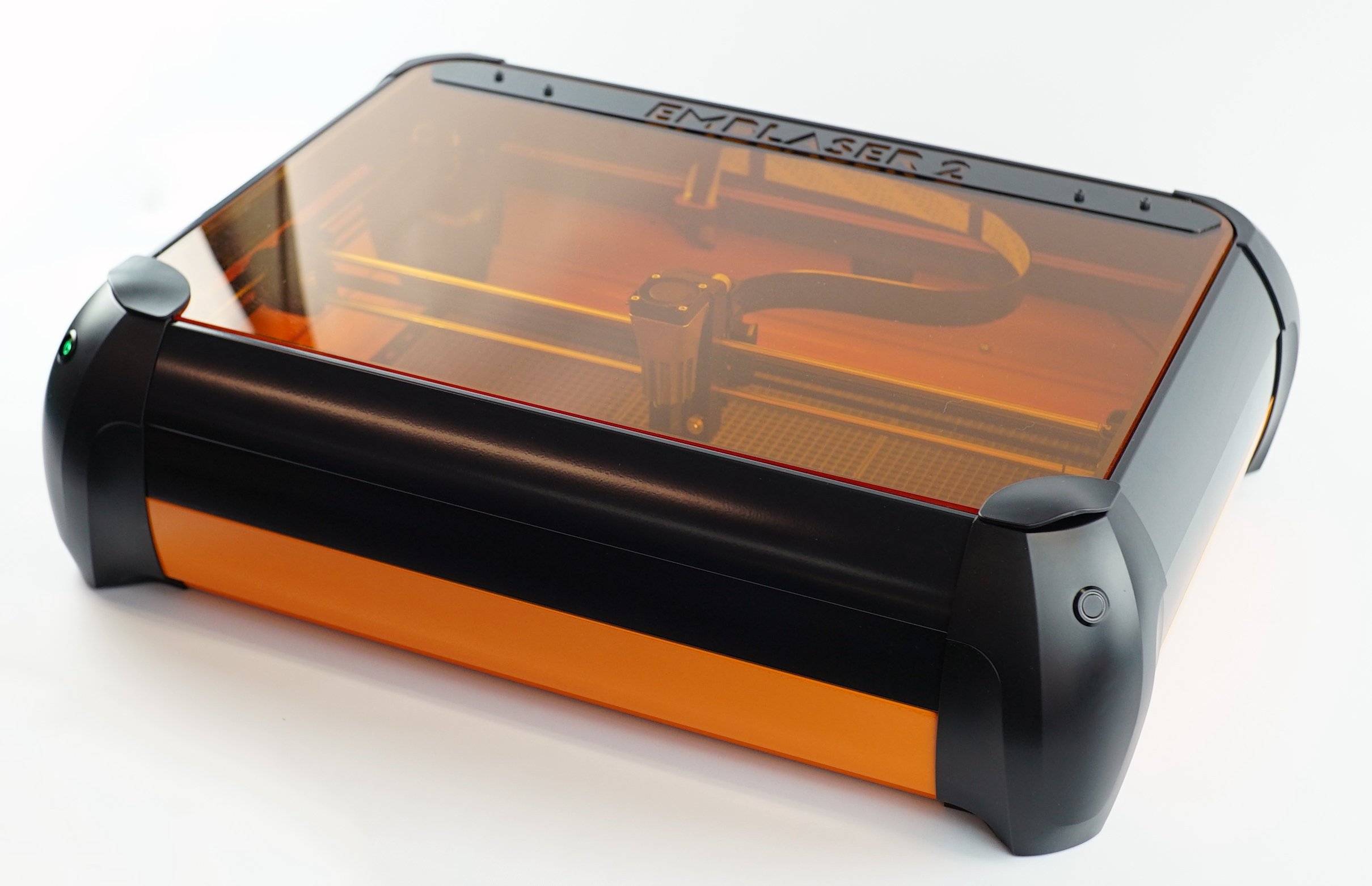 The Darkly Labs Emblaser 2 laser cutter
If there's one thing that kids have it's a wild imagination, so why not introduce this truly unique style of plywood and let them go crazy. I'm sure some truly amazing ideas that even the Plyco team have never seen before could be crafted by this next generation of woodworkers.
Laser cutters have increased dramatically in popularity recently, and with the cost of entry for this market steadily declining it's only going to become more and more mainstream. Using laser plywood is a great way to get your students to familiarise themselves with using these machines. Not only will the classes be fun and creative, but you'll also be future-proofing their skills!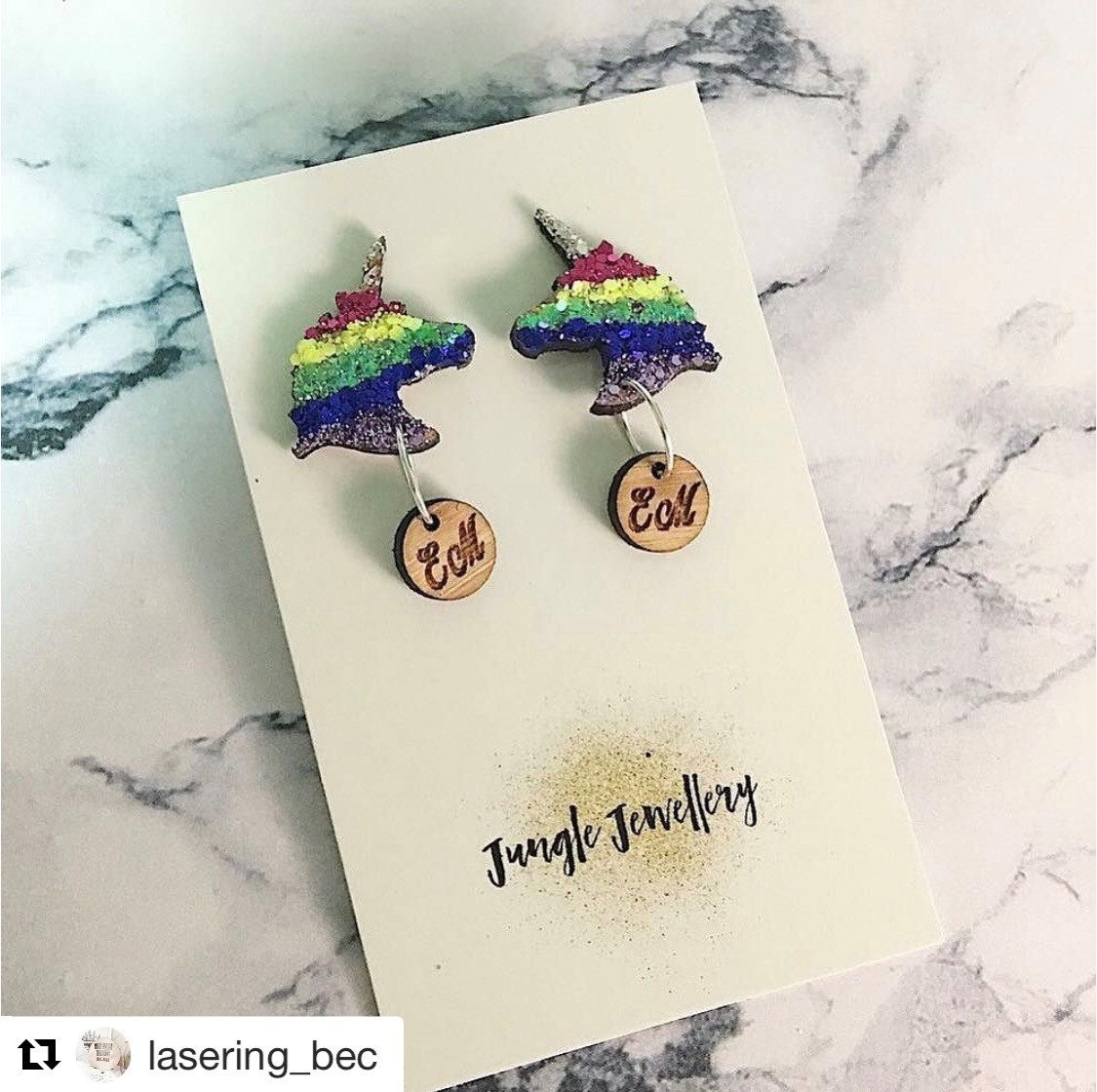 Earrings made by Bec at Jungle Jewellery
MicroPanel
Similar to our Laserply suggestion, our MicroPanel range is also perfect to introduce into the classroom for many of the same reasons. While our Laserply range uses, as the name suggests, plywood, MicroPanel is laser-friendly collection of MDF panels. Regular MDF panels can be a nightmare to laser cut, but by working our Plyco magic and making the necessary alterations we have adapted it to work harmoniously.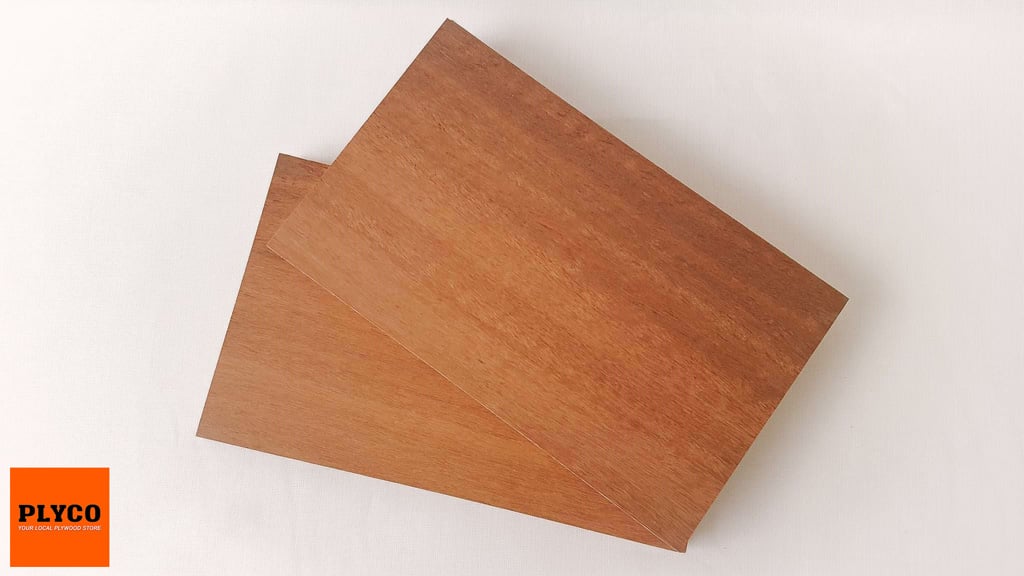 A MicroPanel sheet utilising a Jarrah veneer
Just like Laserply, MicroPanel is the perfect opportunity to let students' run wild with their imaginations as well as teaching the the ins and outs of how a laser cutter works. It's also a great teaching opportunity to show students how different timber products react to certain cutting methods.
Premium Birch Plywood
If you're searching for something that is ideal for my traditional woodworking, look no further than our Premium Birch Plywood. Birch is often the very first thing people think of when they hear the word "plywood" and for good reason. Plyco's Premium Birch Plywood is the perfect marriage between quality and affordable price.
Birch sheets will give you a satisfactory finish, while also providing the strength needed to work well in a wide variety of applications. Birch Plywood can be used for furniture, upholstery, and benchtops, amongst other things.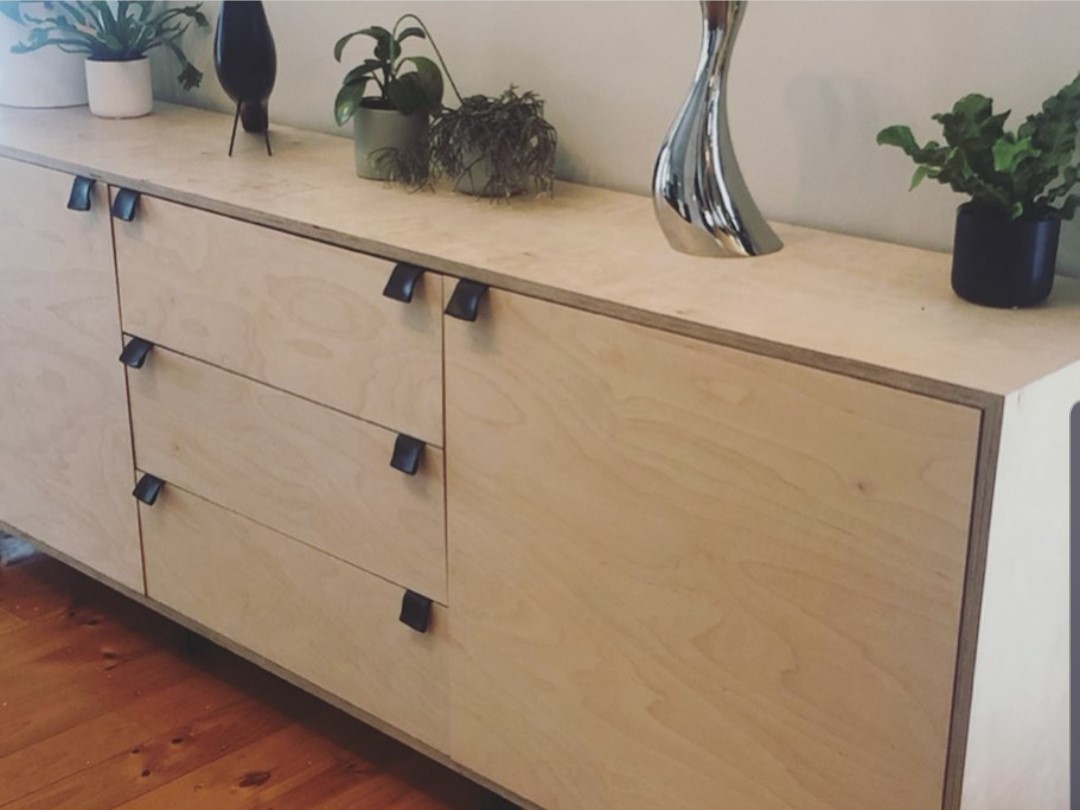 Birch Plywood cabinetry made by Plyco customer, Hudson Kuhnell
If you purchase a Premium Birch Plywood sheet you know you can rely on it. This means it's a perfect resource to help teach young and aspiring woodworkers the ropes of the industry. However, if you're looking for a cheaper option for those that are just starting out and have no experience, you might want to try our next suggestion.
CD Structural and Non-Structural Plywood
Plyco's CD Structural Plywood and CD Non-Structural Plywood are the undisputed champions when it comes to pricing. You won't find plywood for a greater bargain here or anywhere else.
As we alluded to, this duo is perfect if you're starting to introduce students to the world of woodworking. At this stage, students are probably going to be making plenty of mistakes and burning through quite a lot of plywood. To avoid spending an arm and a leg to handle this demand for sheets, the CD siblings should be your first choice.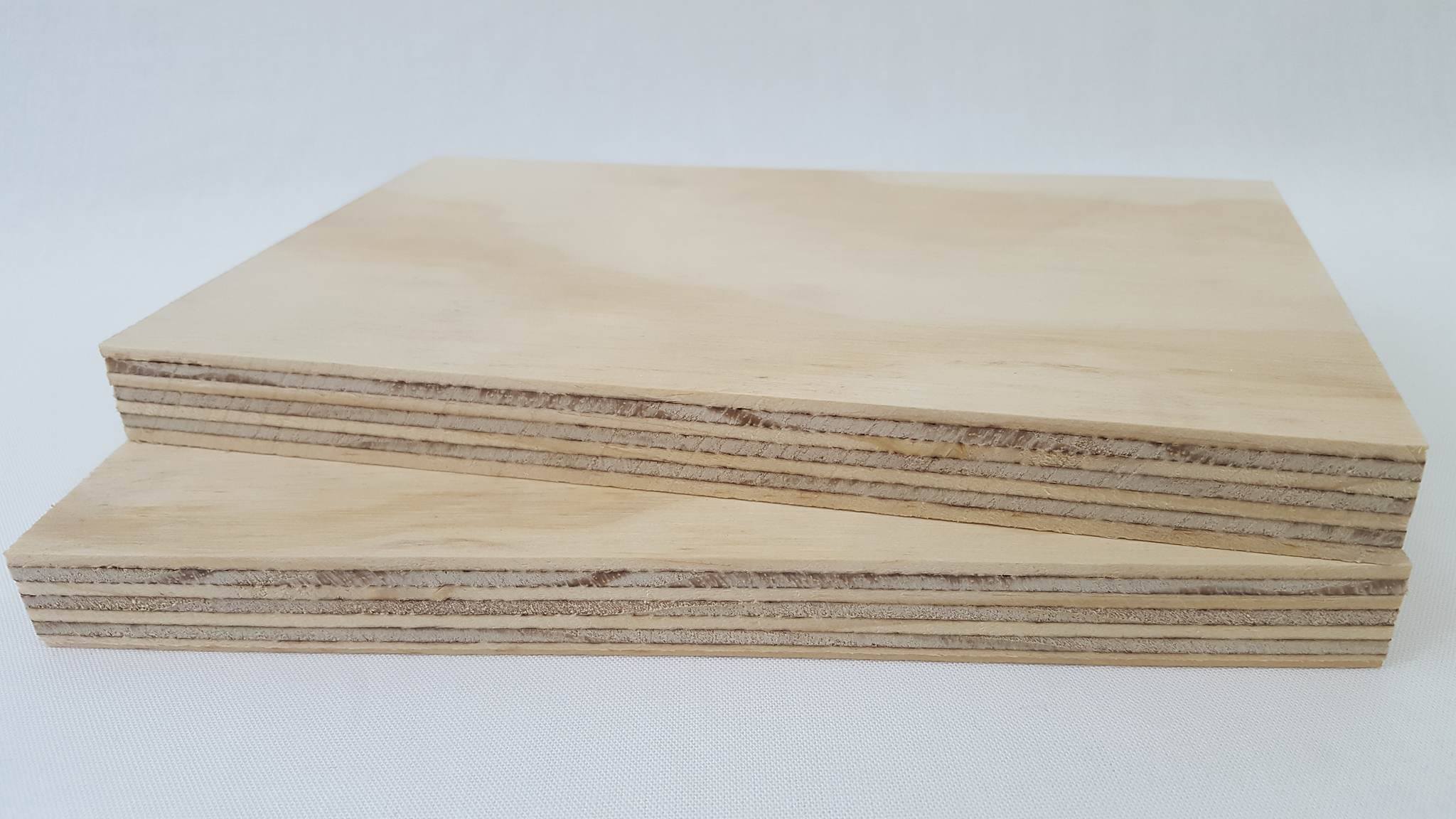 Plyco's CD Structural Plywood
Despite being Plyco's cheapest option, they're still more than equipped to get the job done. CD Structural and Non-Structural Plywood can still be used for many of the same applications as a sheet of Birch.
If you're students are looking to dip their toes into this wonderful world, this is the perfect gate way.
MDF and Particle Board
This is cheating slightly because it's two entries crammed into one, but they're similar enough in spirit to warrant it. Becoming a proficient plywood pro is great, but any well rounded woodworker needs to have experience with also sorts of sheets and panels. This is why we recommend testing out both MDF and Particle Board options too.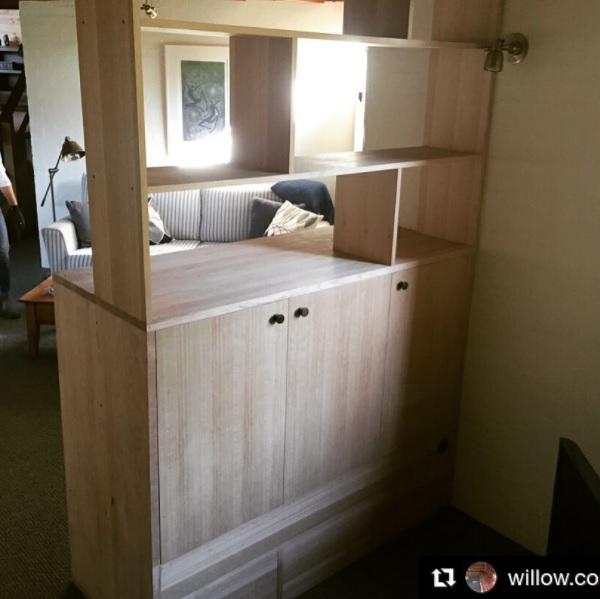 Veneered MDF cabinetry made by Willow Co.
While it might not initially seem like there is enough differences between plywood, MDF, and particle board, once you start working with it you quickly discover that's not the case. Each of these products is constructed differently, which means when you work with it you have to factor in many different things. For example, a Birch Plywood sheet is not going to cut the same way as a sheet of MDF. A Particle Board sheet isn't going to cut the same way either.
By giving students a chance to adapt to new timbers, not only will they have a growing woodworking repertoire, but they also develop important problem solving skills for when they're faced with an unfamiliar prospect.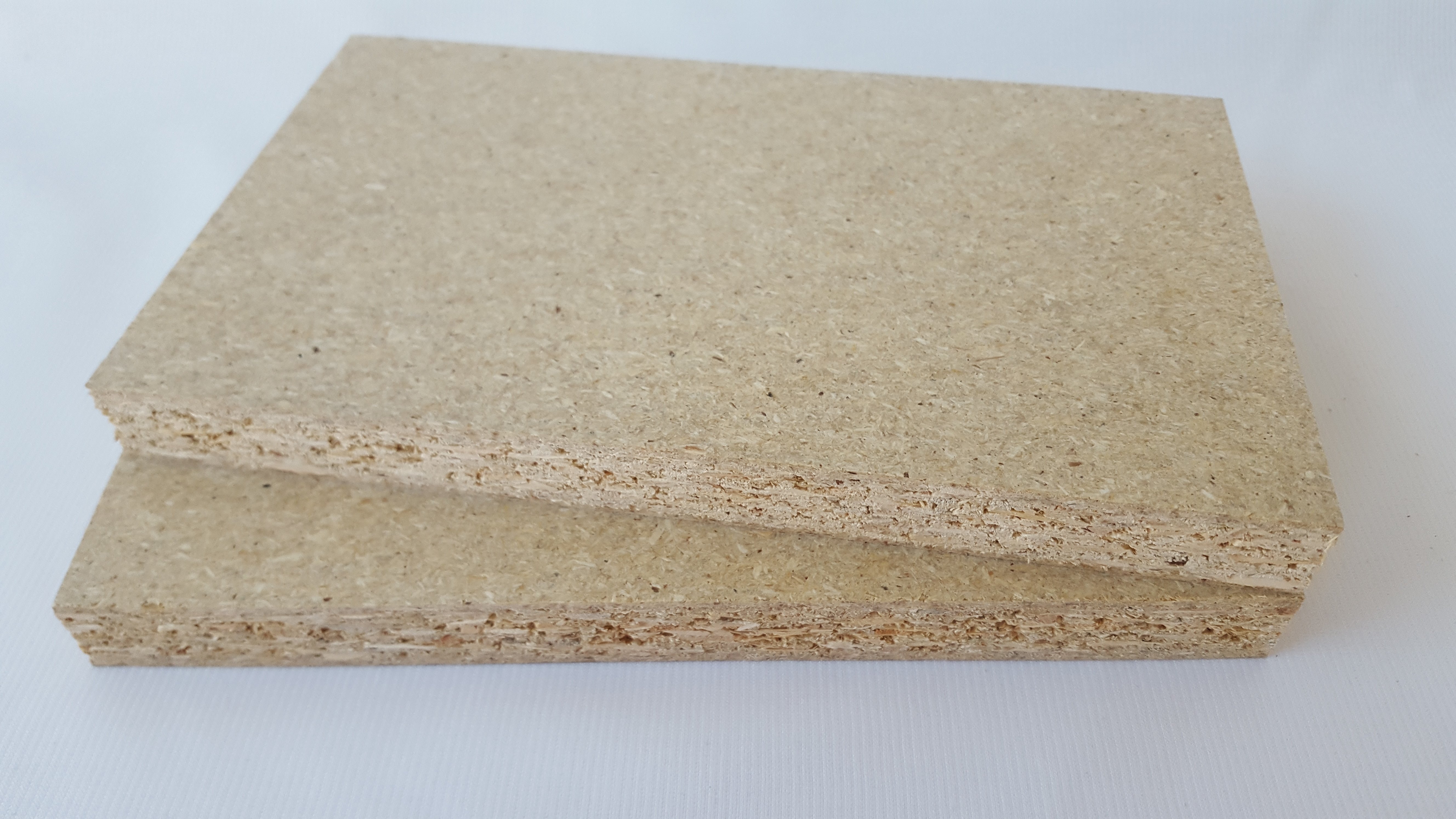 Plyco's Particle Board
Hopefully this blog post has helped spark some ideas for your next class. If you've got an idea of what you need, head over to our online store and start shopping. If you'd like to learn more about Plyco's range of products you can check out some of our other informative and inspirational posts.