This post is part of Plyco's Guide to Birch Plywood
If you've read our post on the Top Properties of Birch Plywood you're probably now aware that Birch Plywood has so many great qualities, and as a result, can be used for so many different applications. It can be a little mind boggling sometimes when you're presented with so many different choices of what to make, so the team of Plywood experts here at Plyco are here to help. We've put together this post to talk about some of the most common, and most incredible applications that we see our Birch Plywood used for, in the hopes that it sparks imagination and creativity inside of you!
Birch Plywood Applications
Two of the very most common applications for our Birch Plywood are furniture and joinery. Naturally, having a beautiful aesthetic finish while also packing a punch in the strength department makes them a perfect fit here. It can also save a lot of time as the finish is often great enough for the application that very little time is needed to be spent on making it look good. If a customer sends us a photo of indoor furniture they built, almost nine times out of ten it was crafted and put together with our Premium Birch Plywood at its core.
Similarly, for the reasons that make Birch Plywood a perfect option for furniture and joinery, it's also perfect for shopfitting and fit-outs in general. It's not uncommon to see entire fit-outs using Plyco's Birch Plywood, and the results are always stunning. Obviously, talented joiners and carpenters are involved in making these projects look incredibly, but just having sheets of Premium Birch Plywood at your disposal gives you a massive head start.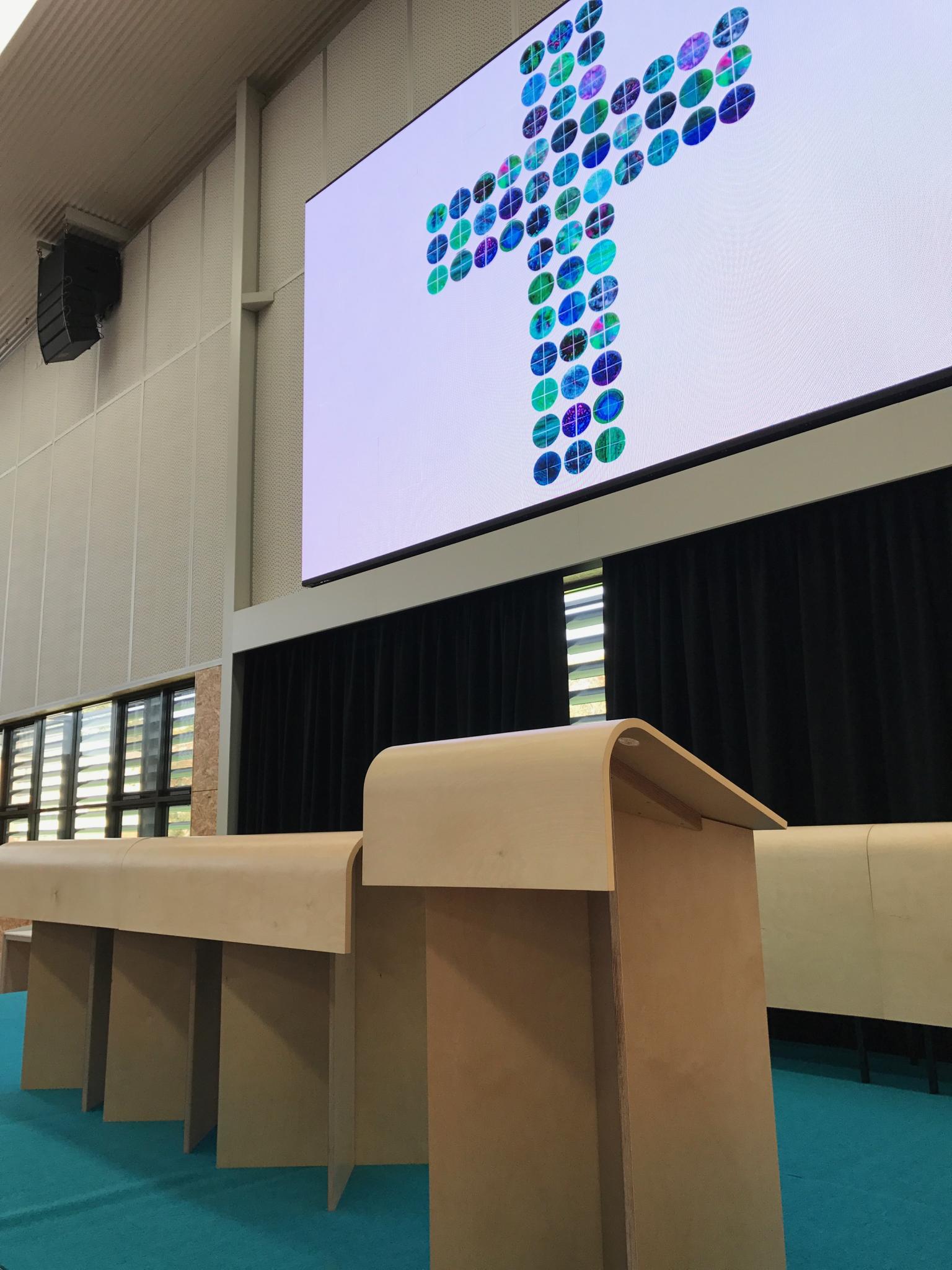 DIY Projects
Birch Plywood is suitable for so many DIY projects, but you'd probably never guess that one of the most common uses we see is for the creation of speaker boxes. We regularly see customers using our Premium Birch Plywood to create speakers of all sorts and sizes, and it makes sense when you think about. For an application like this, you're going to want something sturdy, which Birch ticks off easily. You're also going to want something that looks good, or at the very least has great finishing capabilities. A speaker box is as much about the look and aesthetic quality as it is about the sound in most cases, so using Birch Plywood is an easy and stress-free option.
In general, you'll find that a sheet of Birch Plywood will work perfectly for pretty much any DIY Project. Whether it's knocking up some handmade furniture, or even something to be used for wall or ceiling finishing, you can't go wrong with Birch Plywood.
Birch Plywood Exterior Applications
Thanks to our Birch BB/BB Exterior Plywood, you'll also be able to utilise all of the amazing qualities of a Birch Plywood for exterior applications! This opens up a whole new world of possibilities, as you're no longer confined to just an indoor space. That awesome table or seating setup you've been dying to build in your backyard? With Plyco's Birch Exterior Plywood you can turn that dream into a reality. Got some odd jobs and DIY fix-ups to do around the outside of your house? Unfortunately, there aren't any more excuses to put it off, because with a Birch Exterior Plywood you're covered.
Laminated Birch Plywood Applications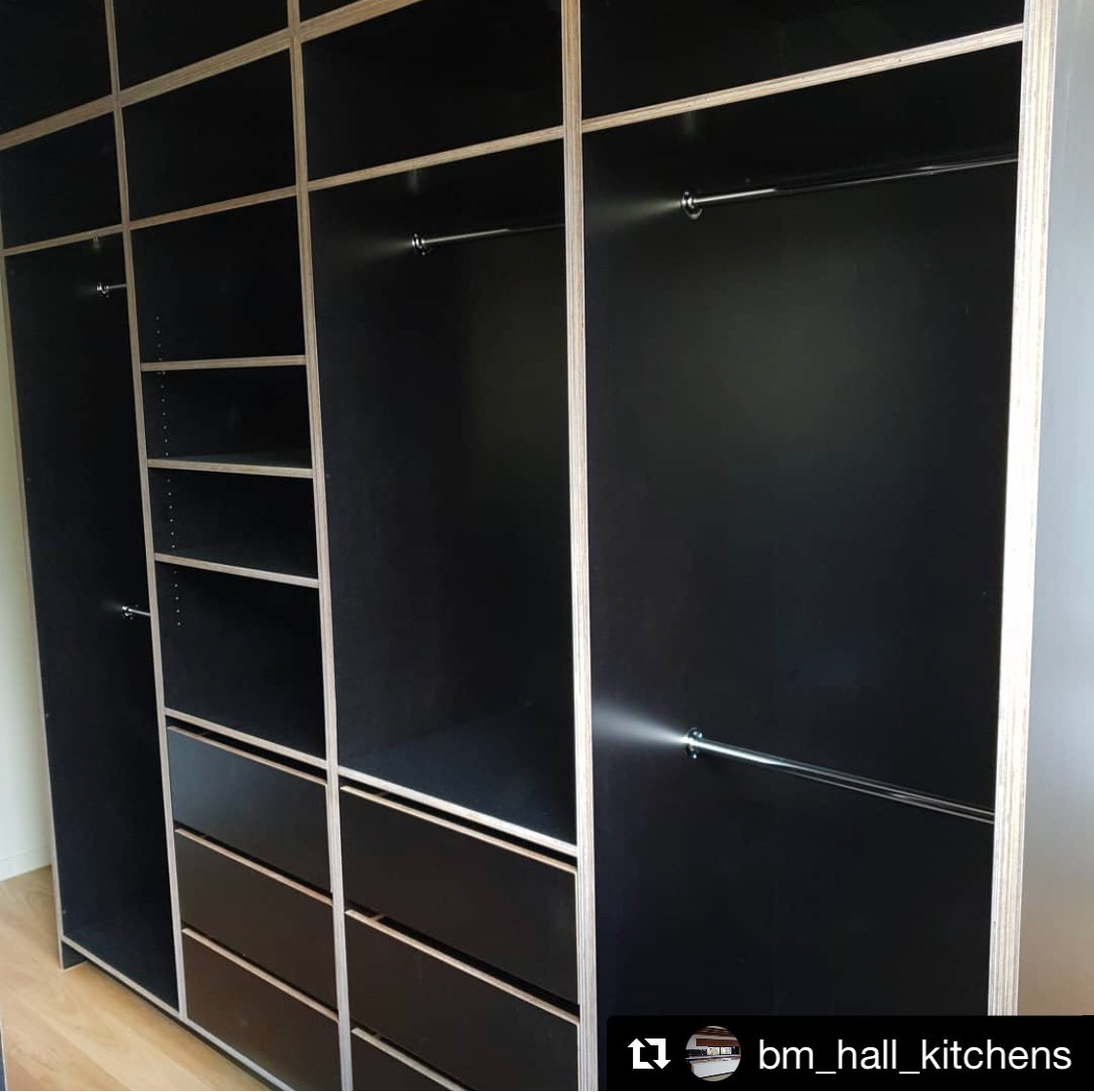 Plyco's Raven Decoply used for a wardrobe by BM Hall Kitchens
A whole new world of applications and projects open up once you start combining Plyco's signature Premium Birch Plywood with our range of high-pressure and timber laminates. Whether you grab our Decoply, Strataply, or Spotless Laminate, brand new applications open up to you with these products. For example, Spotless Laminate is extremely popular when it comes to kitchen counters and benchtops. The stunning architectural finish and built-in capabilities of the laminate make it the perfect option for these projects and give them a significant boost over a regular Birch Plywood. Strataply is perfect for cabinetry, while Decoply sheets are great choices for tables and shelving.
Birch Plywood is the perfect option for almost any application you can think of. Whether you're a DIY weekend warrior or a professional cabinet/furniture maker, joinery, or anything in between, Birch Plywood has got you covered. If you're looking to get in on the Birch bonanza yourself you can head over to our online store to browse and purchase any of the Birch products we stock at Plyco. If you're looking to learn a bit more, feel free to check out our posts on the Top Properties of Birch Plywood, and our Birch Plywood Sizes and Thicknesses.