European Baltic Birch is Plyco's bread and butter. It's the leading plywood product when it comes to architectural applications, and it's also extremely versatile. Available off the shelf in handy 1200 x 600mm panels and 2400 x 1200mm sheets, you'll also find that many of our products will use a Birch Plywood core for its structural rating and superior reliability. Here you'll find everything you've ever wanted to know about our go-to plywood product!
Here's what we'll cover:
Premium Birch Plywood is one of the most popular plywood options that we stock at Plyco. If you're looking for a top of the line plywood product, that's precisely what you'll find in our Baltic Birch. Sourced from Eastern Europe and featuring an A face, our Birch Plywood sheets and panels feature the highest quality grade available for birch plywood. The result is a distinctly stunning appearance that's ready for application on delivery, yet versatile enough to be finished or stained to taste.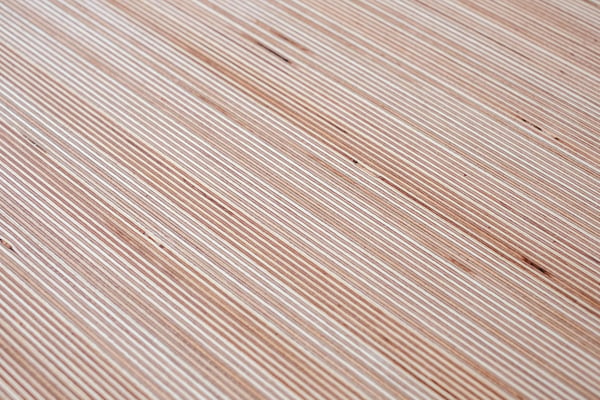 The substrate layering of Birch Plywood Sheets
The most obvious property you'll first notice about Plyco's Premium Birch Plywood is the stunning face quality. With an A-grade face and B-grade back, you're guaranteed to have an elegant product no matter how you use it. While it is beautiful to look at, the Premium Birch Plywood is not just a pretty face; when we say Premium we mean Premium. It boasts an incredibly high structural integrity allowing to be perfect for use in both interior and exterior applications.
You'll also find that every single sheet of Plyco's Premium Birch Plywood is FSC-certified, meaning it meets all ten principles from the Forest Stewardship Council. This certification guarantees that it is sourced sustainably and environmental impact is minimised.

Speaker system built by the Coffee Machinist featuring Plyco's Birch Plywood
There are many different ways to use Birch Plywood. Some of the most common examples we see include furniture, shop fitting, wall and ceiling finishing, flooring, joinery solutions, bench tops and laminated products. It also can be a handy resource in DIY projects for for anything as innovative as speaker boxes.
Yet while Plyco's Premium Birch Plywood looks stunning on its own for cabinetry and tabletops, it's only when used as the core for architectural laminates and timber veneers that countless applications open up. Serving as the substrate in our Decoply, Strataply, Spotless Laminate and Quadro ranges, Birch is the heart and soul of each of these products, with a versatility enabling it to be used for so many applications.
Our Birch Plywood is used as the core in many different products here at Plyco, so naturally, they come in dozens of unique sizes and thicknesses. With our Premium Birch Plywood available in 2440 x 1200mm and our smaller Birch Quadro Panels available in 1200 x 600mm, we offer thicknesses for both products ranging from 4mm to 30mm.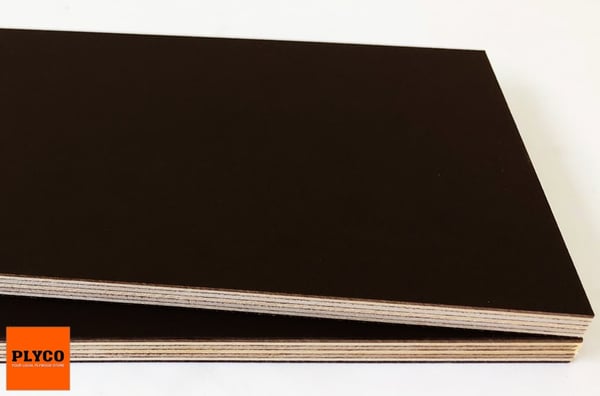 Spotless Laminate's sophisticated matte HPL pressed onto Birch Plywood
Spotless Laminate
Spotless Laminate is one of the flashiest product we stock. When pressed onto a Birch Plywood core, the product provides a strong and reliable foundation, which is the backbone for making Spotless Laminate the ideal choice for kitchen bench tops, counters, and pretty much anything in high-traffic areas that are going to be seeing a lot of action. Combined with advances in technology that provide a fingerprint-free, matte laminate finish, Spotless Laminate is a sophisticated product that will last a lifetime.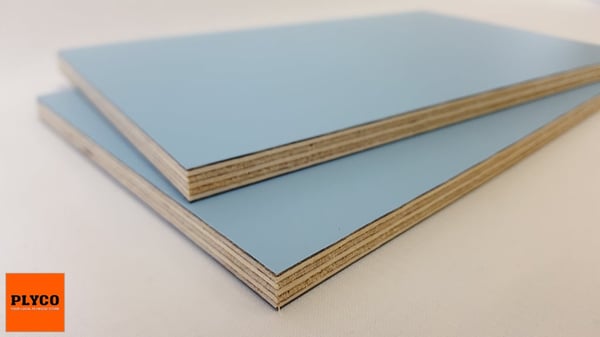 The beautiful Birch Plywood layering on show in Plyco's Sky Blue Decoply
Decoply
Decoply works just as well as a laminated benchtop as it does for furniture and joinery. Pressing a velvety high pressure laminate onto a Birch core, we stock ten different laminate colours (Snow, Slate, Orange, Raven, Mint, Rust, Sky, Charcoal, Cloud and Cream) as well as three new woodgrain colours (White Oak, Graphite Oak and Chocolate Oak).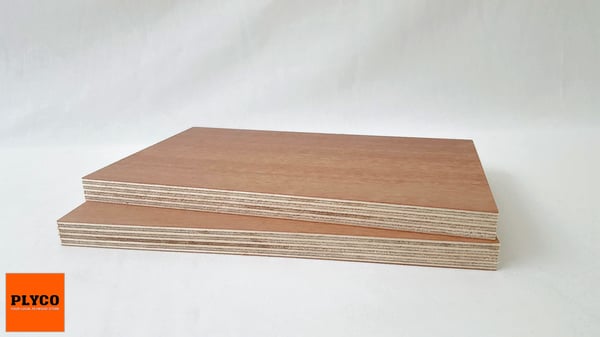 Plyco's Jarrah Strataply features a Birch Plywood Core
Strataply & Quadro
Strataply (2440 x 1220 x 18mm) and Quadro (1200 x 600 x 1.5 - 30mm) are the standouts when you want a solid birch core with a stunning timber veneer finish. Providing strength, stability and a multi-layered edge detail, there are presently eight different veneer finishes in both collections. From American Walnut to Australian Eucalypt, each timber veneer evokes a natural aesthetic perfect for furniture building, or similar projects where you want to give an extra touch of mother nature.
While Bunnings do stock your garden variety plywood, you won't find the furniture quality plywood afforded by Birch Plywood. But as a specialist plywood supplier, it's our bread and butter! With our Premium Birch Plywood the highest quality you'll find on the market, the combination of our online shopping and home delivery make it faster and more convenient to purchase and build with Plyco's Birch Plywood than an alternate product at Bunnings. If you're ready to start shopping our competitive prices, check out our Birch Plywood collection in store.
Whitewashing Birch Plywood is a surprisingly easy process. All you need for the project is your Birch Plywood, some non-glossy white paint, a plastic cup full of water, and a brush. Depending on the finish you want, you'll need to decide whether you're going to want to use a bristled brush or a sponge brush. Bristled brushes will give a streaky effect, while sponge brushes give you a more uniform and even coat. Once you've gathered all your utensils and decided, which brush you want to use, you're ready to start!
For detailed steps on whitewashing your Birch Plywood, we're big fans of this step by step video tutorial.
With so many Birch Plywood products (and thicknesses!) on show at Plyco, there's a whole range of prices to go along with it. What we've packed into this comprehensive range is a price point that can perfectly suit just about any type of customer who walks through our doors or jumps onto our website. Whether you're a DIY superstar, woodworking professional, or even a fresh-faced beginner, we strongly believe that our Birch Plywood range is accessible enough for absolutely anyone.
With such an expansive range of customisable Birch Plywood products, the best place to find our most up to date prices is by checking out our online price list.