This post is part of Plyco's Guide to Birch Plywood
A common question we are often asked is "what's the difference between Plyco's Plywood and the Plywood I can find at Bunnings?". Bunnings is a massive Australian institution, and seeing as they also stock Plywood it's natural that this question is one of the first to come to mind for the average customer. However, while Bunnings can be the easy option to just default to when you're in need of some Plywood, it's very rarely the best option - especially when it comes to Birch Plywood.
Wanted: Birch Plywood
One of the biggest problems you'll encounter when you step inside your local Bunnings Warehouse is that they don't actually stock Birch Plywood. You can search up and down their dozens of aisles, but no matter how long you spend there you're not going to find a single sheet of Birch Plywood available to purchase at Bunnings. While they do have a few different types of Plywood and even have some speciality products like Marine Plywood, their collection is severely lacking. Birch is regarded by most experts in the woodworking, timber, and Plywood industries as one of the very top products you can get your hands on. There's a reason Birch Plywood has become such a staple at Plyco, and is one of the most frequently purchased products by our customers. If you want a Birch Plywood sheet you're going to have to look outside of the Bunnings ecosystem, and the best place to turn to is Plyco.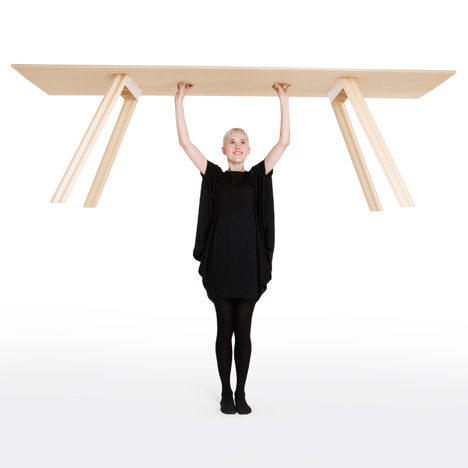 Plyco - The Home of Plywood
When it comes to looking for alternatives to shopping at Bunnings for your Plywood needs, Plyco should be at the top of your list. Aside from actually being able to purchase a sheet of Birch Plywood here, there are so many reasons why Plyco triumphs over Bunnings in the Plywood department.
One of the biggest advantages of Plyco's product range is that it is of a much higher quality than Bunnings. Birch Plywood is a great and affordable option, which absolutely blows away the cheaper options offered elsewhere, and is a step above even the highest quality Ply you can find at Bunnings. If you want a reliable Plywood product that you can be assured will stand the test of time, Plyco should be your first port of call.
We also have a much larger selection of Plywood to choose from, which you probably gathered based on Bunnings not stocking Birch. Bunnings does an okay job stocking some of the common items, like Marine Plywood, MDF, and Particleboard, but if you're looking to spread your wings even a little bit you'll be out of luck. At Plyco, we have so many unique products to suit pretty much every need. You'll never find high-quality architectural Birch Plywood products like Decoply, or Spotless Laminate if you head anywhere other than Plyco!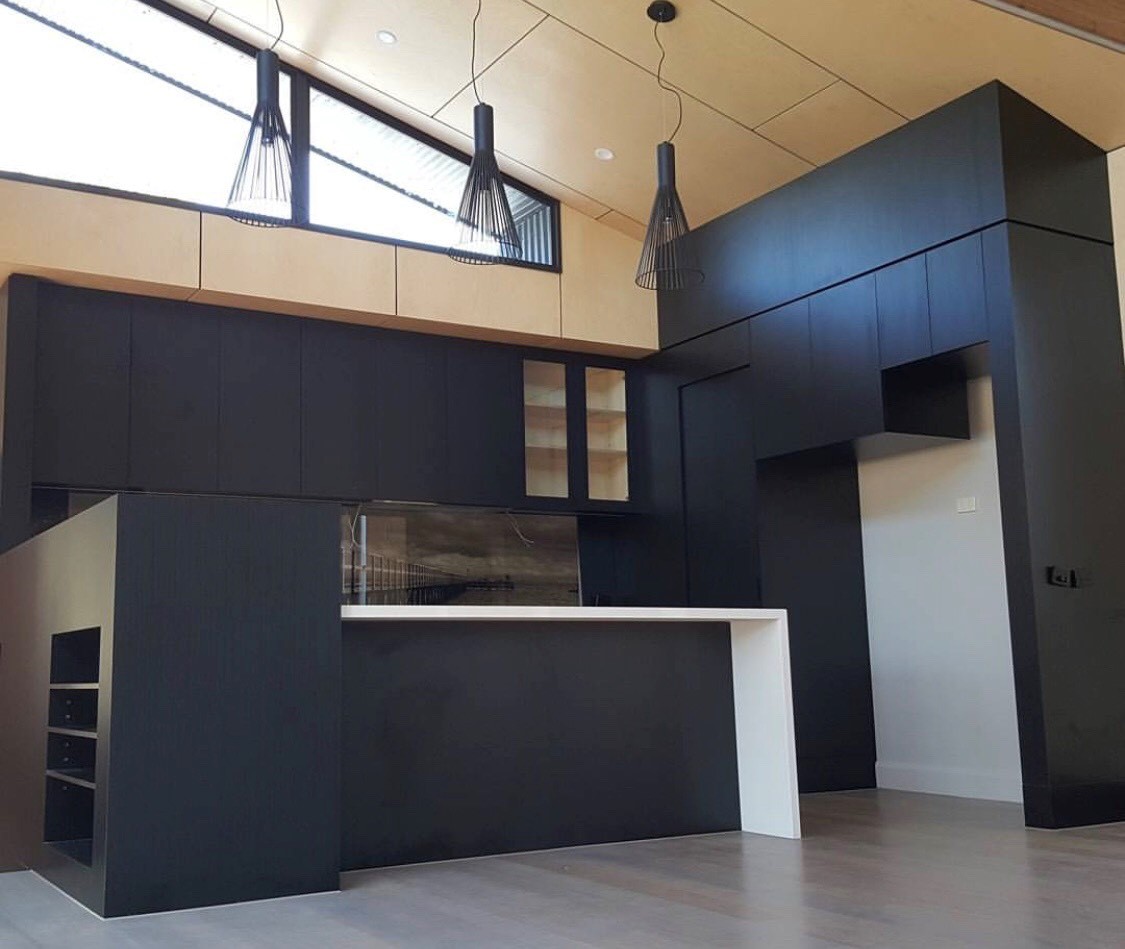 Plyco's Decoply Raven being put to good use by Double Up Cabinet Making
Arguably, the biggest advantage Plyco has over Bunnings or any other store that sells Plywood panels is the amount of knowledgeable staff ready to help you. While staff you find at Bunnings certainly are helpful, they're required to have general knowledge on the thousands of different items the store carries. Plywood is the heart and soul here. Each member of our staff has been immersed in Plywood and are bona fide experts. If there's a question about Plywood out there that's too tough to crack our staff certainly haven't met it!
To top it all off, you can purchase our entire Birch Plywood collection from the comfort of your own home. With Plyco's online store you can sit back, browse the range, and purchase without ever lifting a finger. The convenience of this is unmatched and particularly hand for those who know exactly what sheet of Plywood they're looking for.
It's clear to see that when you compare Plyco to Bunnings, or any other store selling Plywood, that they're no match for pricing, product variety, and the level of expertise on offer. If you're ready to become a Plywood pro, head over to our online store. If you need to spend a little extra time brushing up on your Birch Plywood knowledge, take a look out our blog posts about the top properties of Birch Plywood, and Birch Plywood applications.