This post is part of Plyco's Guide to Birch Plywood
Picking out what type of Plywood you want to use is the first and most obvious step on your Plywood journey. This can be an agonising task, as you'll not only want to get a product that stands the test of time but also looks appealing to you and is at a price within your budget. However, with all this critical decision making going on, it can be easy to forget about a couple of other important choices; what size and thickness should you use? Getting these two aspects spot-on can often be the difference between a perfect end result or a disaster that means you need to start from scratch. Getting those Birch Plywood sizes and thicknesses correct can be a little tricky, so the team at Plyco has come together to provide this handy guide.
The Basics
A very important rule to remember when looking for the right Birch Plywood thickness is that there will almost always be a small amount of variance. Manufacturers try their absolute hardest to nail the thickness to the exact millimetre, but this isn't always possible. You'll tend to see very minuscule amounts of variance once way or the other, however, Plyco works hard to make sure none of our boards is ever absurdly over or under the advertised thickness. Due to this, it's always a good idea to take these small variances into account when drawing up plans for a project and when selecting your sheets.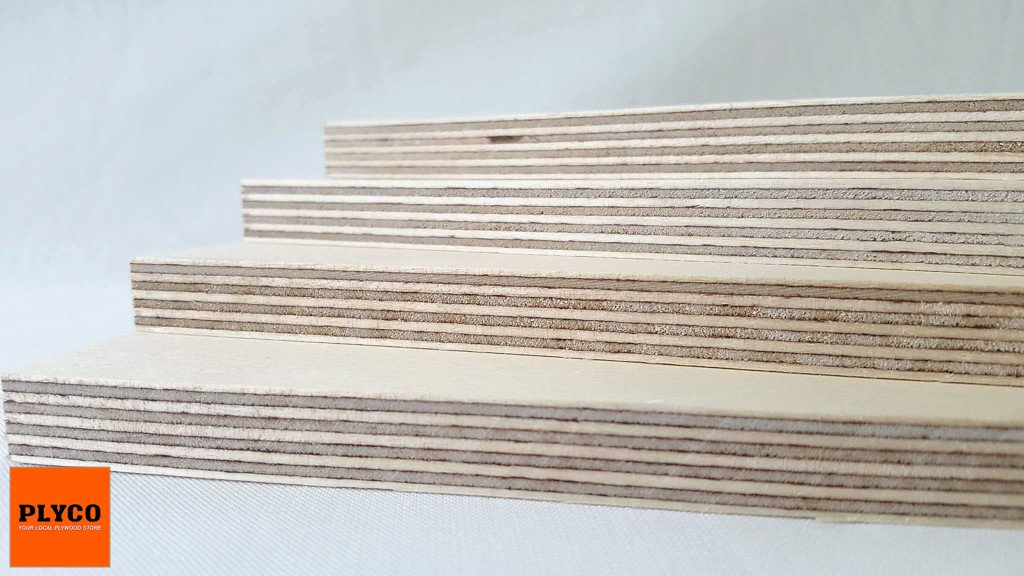 So what can you do to prepare yourself for these variances? Well, having a set of calipers handy always helps. These will help you find out the true thickness of a Plywood sheet and will prevent you from getting any nasty surprises. Test cuts, where possible, are also a good idea to help you find out whether a sheet will fit snugly or not.
Best Thicknesses for Birch Plywood Cabinetry
Cabinetry is one of the applications that allow the most leeway in what thickness you choose. Generally, cabinets are stored in safe areas inside keeping it away from most dangers. The most common thickness we see is 12mm for cabinet making, but your required and desired thickness will differ depending on how big your project is. The larger your cabinet is, the larger your sheet's thickness will need to be. This is because when you have longer pieces of Plywood you need to bump in the thickness in order to not lose any strength or experience any sagging when it's placed under pressure. Similarly, bookshelves and other standalone shelving follow the same rule of thumb.
Best Thicknesses for Birch Plywood Furniture
Depending on what type of furniture you're planning to build, different ranges of thicknesses will be suitable for your needs. If you're looking to craft up a Plywood table with your bare hands you're going to be looking at thickness somewhere between 18mm and 24mm. For a set of drawers, we find that between 6mm and 12mm is the sweet spot. Other pieces of furniture are generally judged on a case-by-case basis. A good role of thumb is that you're going to want to get thicker the bigger you get, and especially if you're making something that will need to hold weight. If what you're making is mostly decorative and won't have weight pressing down on it you should be fine with the thinner sheets of Birch Plywood that we stock.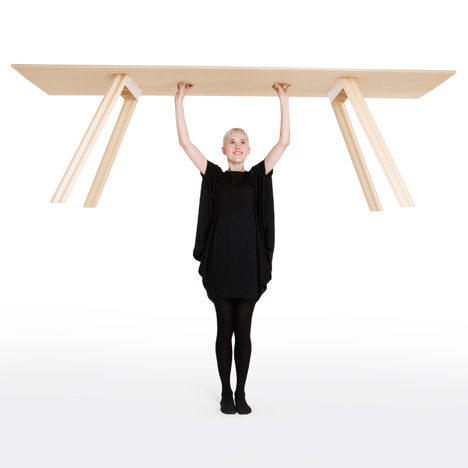 The Birch Plywood "ripple" table created by Benjamin Hubert
The Size is Right
Getting the right size Birch Plywood sheet is, thankfully, a much easier process to go through than picking a thickness. As long as you do all of your measurements in advance (make sure you double check them!) you should have all the information you need. After that, it's just the simple process of finding out what size sheets are available (Premium Birch Plywood comes in 1200x600mm or 2440x1220mm sheets), and purchasing as many as you need to cover all your bases.
The world of Birch Plywood sizes and thicknesses can be a tricky one to navigate, so hopefully, this blog post has been a handy resource for you. If you're feeling confident about these aspects you can head over to our online store, where you can purchase all of our products, including our entire range of Birch Plywood. If you've still got some lingering questions, why not check out our posts on the Top Properties of Birch Plywood, or Birch Plywood Applications?