This post is part of Plyco's Guide To Plywood.
Selecting a size and thickness for your plywood is a relatively straightforward thing to wrap your head around. The size of a plywood sheet is easy enough to understand, but things get tricky when you start introducing different grades of plywood, particularly because grading doesn't necessarily mean a whole lot to someone unfamiliar with plywood. Because of this, the team at Plyco thought it would be a great idea to breakdown which plywood grades are perfect for specific types of jobs and projects. Ideally, this can ease any potential confusion when it comes time to make your own choice!
Structural or Non-Structural? That is the question!
Generally, the biggest decision you'll make when it comes to choosing Plywood grades is whether you'll use Structural or Non-Structural grade Plywood. The noticeable difference between these two grades of Plywood is that Structural Plywood is legally classified and rated for structural purposes due to its use of either an A-Bond glue or a B-Bond glue. This glue resists being weakened due to environmental factors like rapid changes in temperature and ensures that its integrity won't be compromised. Non-Structural, on the other hand, has not been structurally related, despite possessing many of the same qualities as it's qualified counterpart.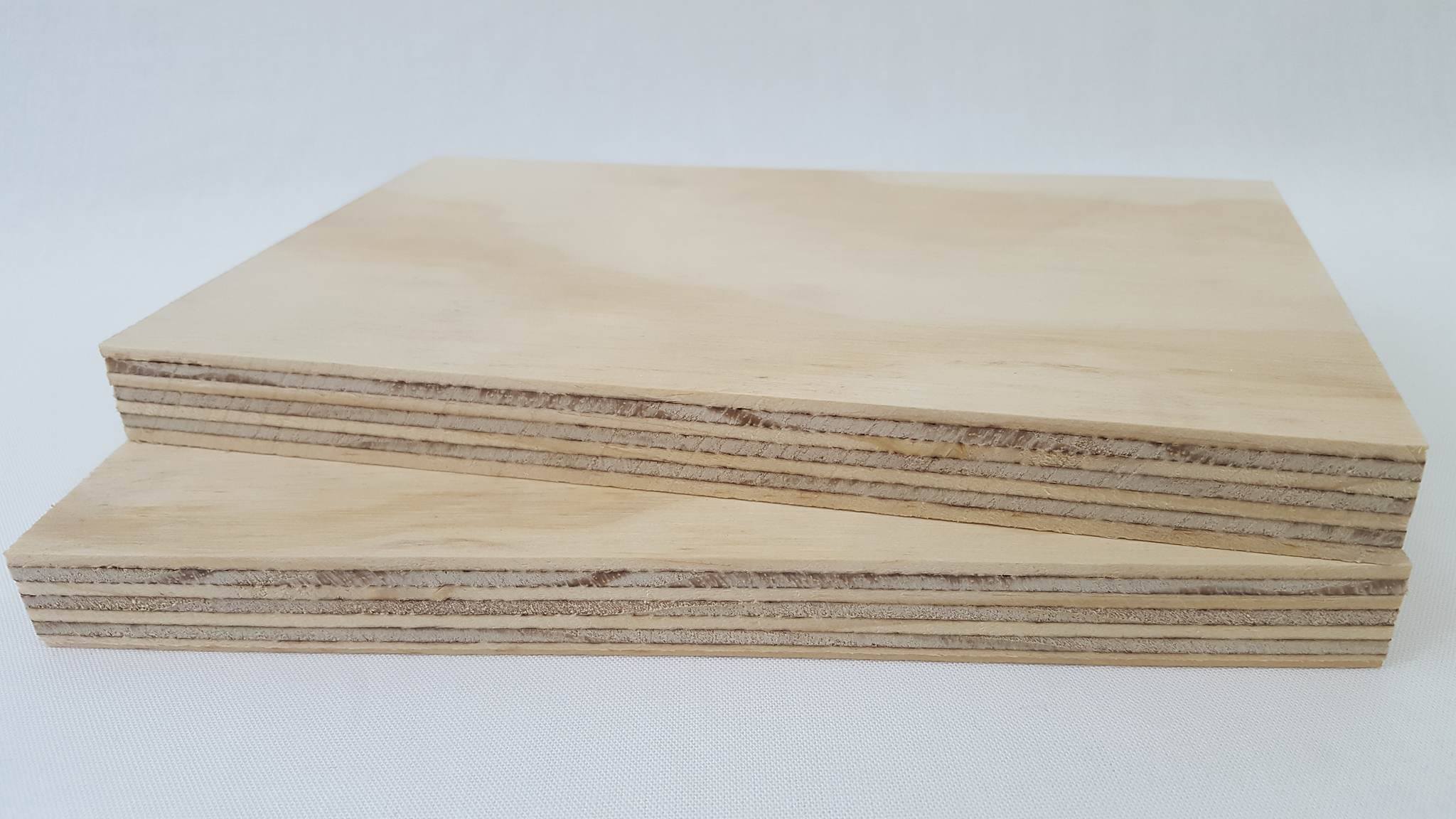 Plyco's CD Non-Structural Plywood
Similarly, the faces of all our Plywood sheets have grades for their aesthetic quality. Some sheets, such as our Hoop Pine AA Marine Plywood, has an A-Grade face on both sides making it perfect for exterior applications, while other sheets will have a combination of an A and a lower grade on the back. You'll also find other options that have lower grades on both sides, which are a cheaper and perfect option for jobs that don't require an aesthetic look.
If you aren't building something that requires a specific grade of Plywood for its structural integrity, then deciding what grade of plywood you should use comes down to two main things; how important is the aesthetic finish to your project, and what is your price range?
Not Just A Pretty Plywood Face

As you could probably imagine, as you increase the face grade of a piece of plywood the price tends to increase. There are a lot of DIY jobs and projects where the look of the ply is irrelevant and Structural Plywood isn't required. When you find yourself in a situation like this you can save yourself some money by selecting a sheet with a lower face grade, like a BC Radiata Pine, which has a B-Grade front and a C-Grade back, or even a CD Non-Structural that has a C and D-Grade faces. These options we offer strike a great balance between cost-effectiveness, while still being high enough quality to work perfectly with your non-structural projects.
However, if you do require a high-quality finish there's a lot more to weigh up. A good starting place is to figure out whether both sides of the sheet will be visible in your final product, or just one. Our Premium Birch Plywood has A and B-Grade faces, which would be perfect for something that will show off both sides, but if you're only focused on a single side there might actually be better options for you. For example, Hoop Pine AC Interior Plywood would perfectly fight this situation. On one side you have a stunning A-Grade face that you can show off, while there is a downgraded face on the back that is perfectly fine for projects where you don't need to show off that side.
Knowing what exact grade of plywood to look for can be tricky, but if you follow these general guidelines you'll be well on your way to picking the perfect plywood for your project. If you're still having trouble differentiating plywood properties, you can always give Plyco a call or come in and see our knowledgeable team in person. As a collection of Melbourne based cabinet makers, boat builders, tradies and joiners ourselves, we're always willing to spend as much time as necessary to guide you through the process of selecting the right sheet and offering advice on how to complete your big project.
Selected the right plywood grade for your project? Check out Plyco's guide to plywood edging to wrap up your plywood project in style.