This post is part of Plyco's Guide To Plywood.
When it comes to selecting the plywood you want to use, there's more to the decision than just choosing something that looks good in terms of colour and the grain. Much like a plywood's grade, an often overlooked and underappreciated aspect is the actual feel and texture of the wood. Picking the right texture to complement your job can give it the little extra touch of magic. It's often the X-factor that takes your work from good to great. This crucial but potentially confusing feature is a genuine difference maker in many applications, which is why the team at Plyco have put together a guide to the different plywood textures that are available.
When you take a pleasant stroll through our Melbourne showroom you'll notice a few texture types for our plywood. The first is a very natural texture generally found in our non-laminated products. If you see a product with an earthy, wooden appearance there's a very strong chance it has a wood grain texture. These keep that natural, earthy feel of the wood, and when you run your hands across it you really feel that the finish has a deep connection with the tree it came from.
Wood Grain Textures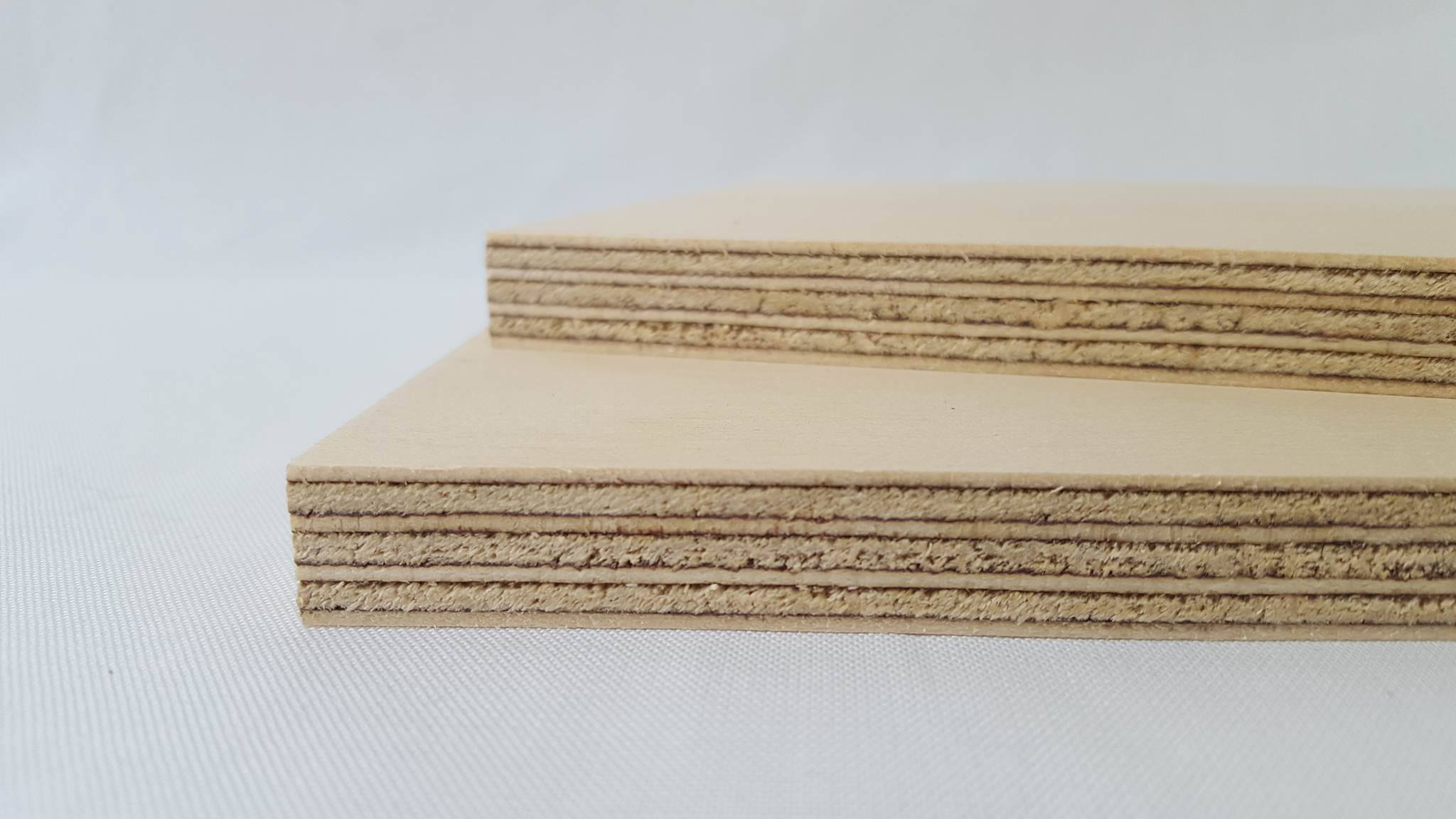 Plyco's Hoop Pine Plywood
Some of these products can be a little coarse to touch, keeping a strikingly similar feeling to the trees they were sourced from. However, a lot of the products that fall into this category have a much more subtle texture. They maintain a balance of smoothness with just a hint of tactile feedback, letting you know that you're dealing with a plywood face that was once a tree. You'll find that products like our Poplar and Hoop Pine have a more pronounced texture, while something like Bamboo will be much smoother while still keeping that natural feel.
Laminated Plywood Textures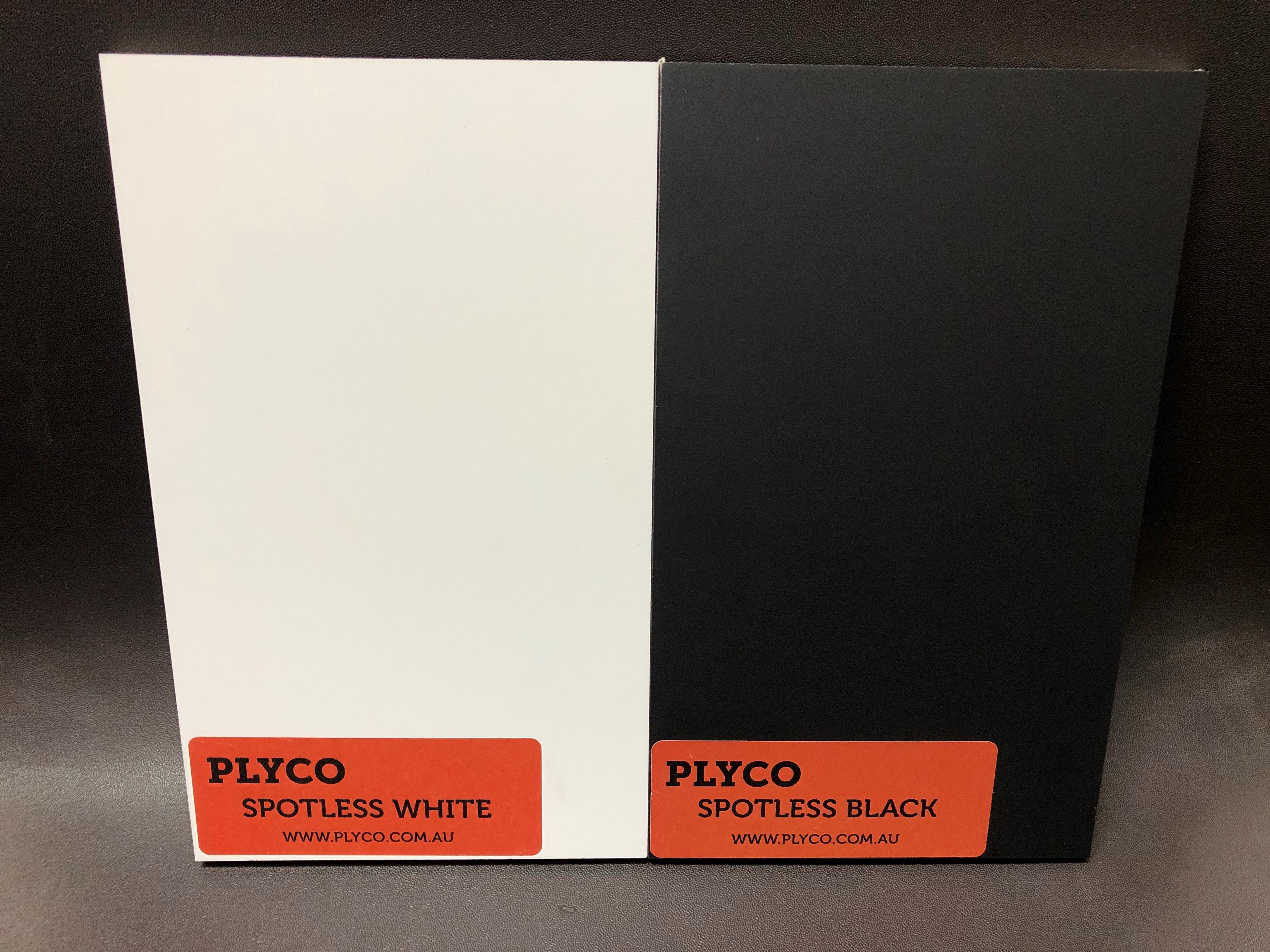 Plyco's Spotless Laminate
The second category of plywood textures we offer here at Plyco is our products with laminated finishes. Frequently used as Tabletops and Kitchen Benchtops, this covers a broad range of plywood that we sell, from Decoply to Spotless Laminate and Laminato. Each one of these products has had a type of high-pressure laminate applied to it, making the product stunning to look at and even better to touch.
While many of these laminated products have an extremely smooth texture to them, there are subtle differences that make each one unique. For example, our Spotless Laminate has a matte finish, making it distinct from the velvet appearance of our Decoply range products.
Melamine Textures

Plyco's Black Melamine on MDF
Our final category of plywood textures is our range of Melamine products. Melamine is a highly durable thermosetting plastic that is bonded with phenolic resin glue and a melamine resin plastic facing. Remember how we just mentioned high-pressure laminates? Well, Melamine is actually sometimes referred to as a low-pressure laminate! Plyco currently offers Melamine on an MDF, Particle Board and Birch Plywood core. This comes in black and white colour options and in "Velvet" or "Satin" varieties, which are actually two different types of textures altogether!
Deciding which texture to use can be overlooked, but is actually very important, particularly in projects where the end product will be touched a lot like a kitchen bench top. Most emphasis usually gets placed on how everything looks, but at Plyco we know that the feel and texture of plywood are just as important, so we've compiled the largest collection of plywood textures in Australia for you to buy.
Combining Textures
In our humble opinion, it's the combination of all three plywood textures in the same setting that creates a profound sensory effect. Projects like this restaurant interior inspired by its Mexican menu use wood grain bench tops and seating as a visual counterpoint to both laminated plywood walls and a highly reflective bar surface. Smarter Kitchens adopts a similar aesthetic technique in their stylish and contemporary home settings.
If you're searching for plywood textures in Sydney, Perth or anywhere in Australia, you can browse our entire collection of plywood panels online. If you're in Melbourne, feel free to drop into our Fairfield showroom and get a feel for the different textures firsthand!