Welcome to the fourth in our series of imaginative, AI-inspired plywood projects!
We've taken you to a geodesic Airbnb escape in the Pacific and to a tiny home community in the countryside. Now, you're invited to a luxurious escape that blends sustainability with opulence, all set against the mesmerising backdrop of a vast desert landscape. Introducing the Plywood Eco-Resort, an AI-inspired desert sanctuary that's as environmentally conscious as it is captivating.
Resort Overview
Nestled amidst the golden dunes and shimmering mirages of the desert lies a resort, a true oasis of greenery and architectural wonder. From afar, it might seem like a mirage—a cluster of wooden structures with pointed, angular roofs reminiscent of those seen in Pacific Islands, rising from the sands. But as you draw closer, the reality is even more enchanting—a testament to the magic of plywood and sustainable design.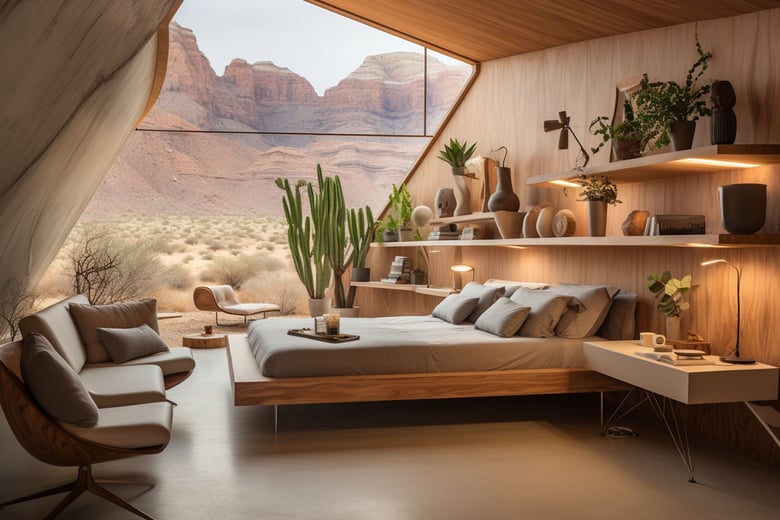 Guest Rooms
Our guest pods are a harmonious blend of modern architecture and desert-inspired design. Envision angular plywood havens constructed with AC Hoop Pine Plywood and Premium Birch Plywood, their pointed roofs echoing the traditional architecture of the Pacific Islands, all elevated on stilts to ensure minimal impact on the pristine desert floor. Each room boasts expansive windows, offering panoramic vistas of the boundless expanse outside. And the private deck attached to each? It's the ideal spot for morning meditation or to enjoy a cuppa as the sun sets over the dunes.
And after a day filled with desert adventures, what could be more inviting than our crescent-shaped cooling pool? Reflecting the clear blue sky above, this pool offers a refreshing respite from the desert heat. Relax on our plywood decks, take a leisurely swim, or simply enjoy the serene ambiance—it's a slice of paradise in the heart of the desert.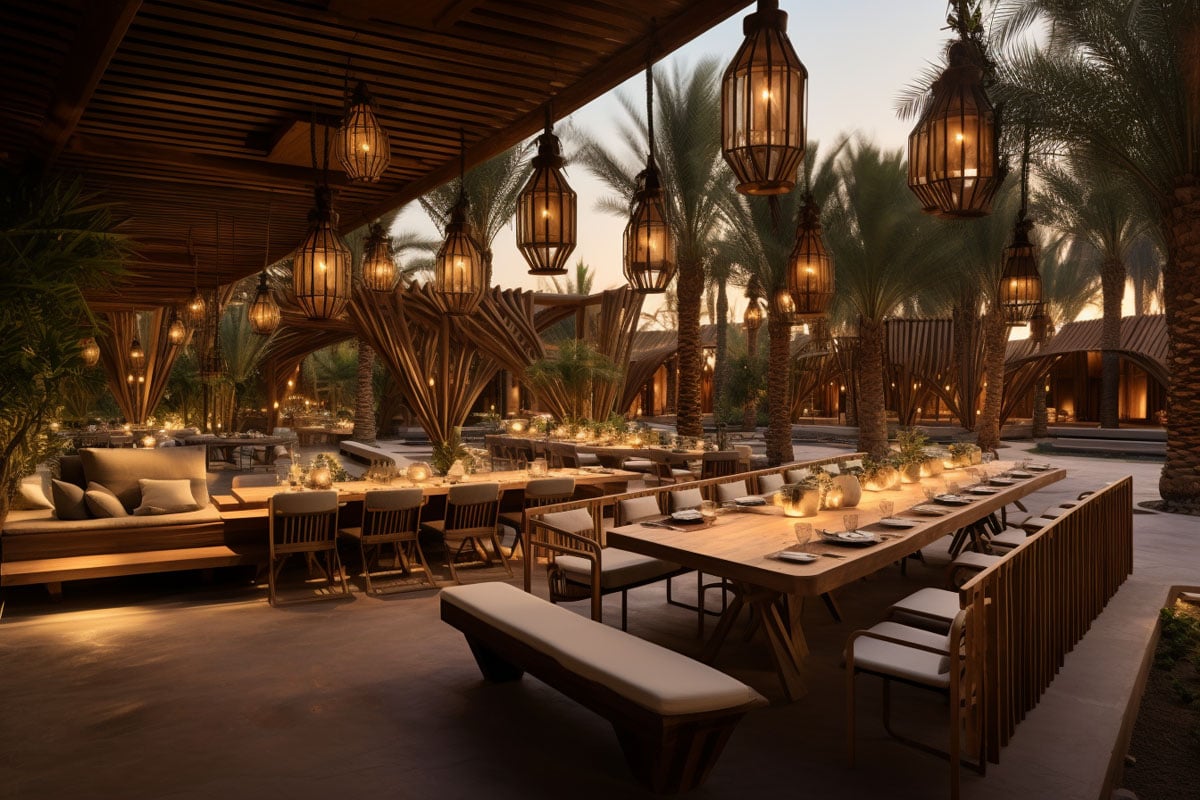 Communal Dining Area
For the food fanatics amongst you, our open-air dining pavilion is nothing short of a culinary paradise. Beneath a grand plywood canopy with bold Bamboo features, guests congregate around communal tables, sharing tales and savouring dishes infused with desert flavours. Surrounded by palm trees and illuminated by the soft glow of lanterns, every meal here becomes a memorable feast, a celebration of the desert's bounty.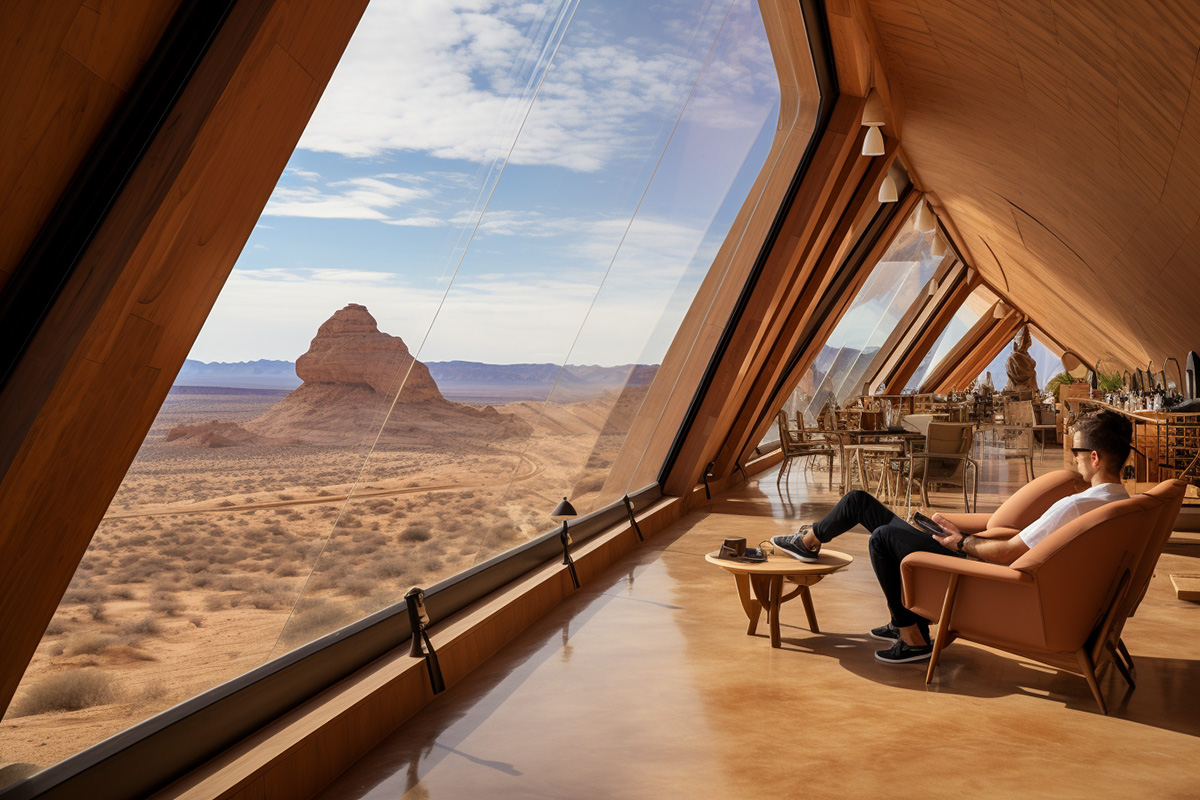 Desert Observation Deck
For those with a penchant for the mysteries that the desert holds, our observation deck is an absolute delight. Elevated high above the resort, this plywood platform offers unparalleled views of the sweeping dunes, the twinkling stars, and the vast horizon. Whether you're an amateur astronomer, a dreamer, or simply someone who appreciates nature's grandeur, this spot promises moments of pure magic.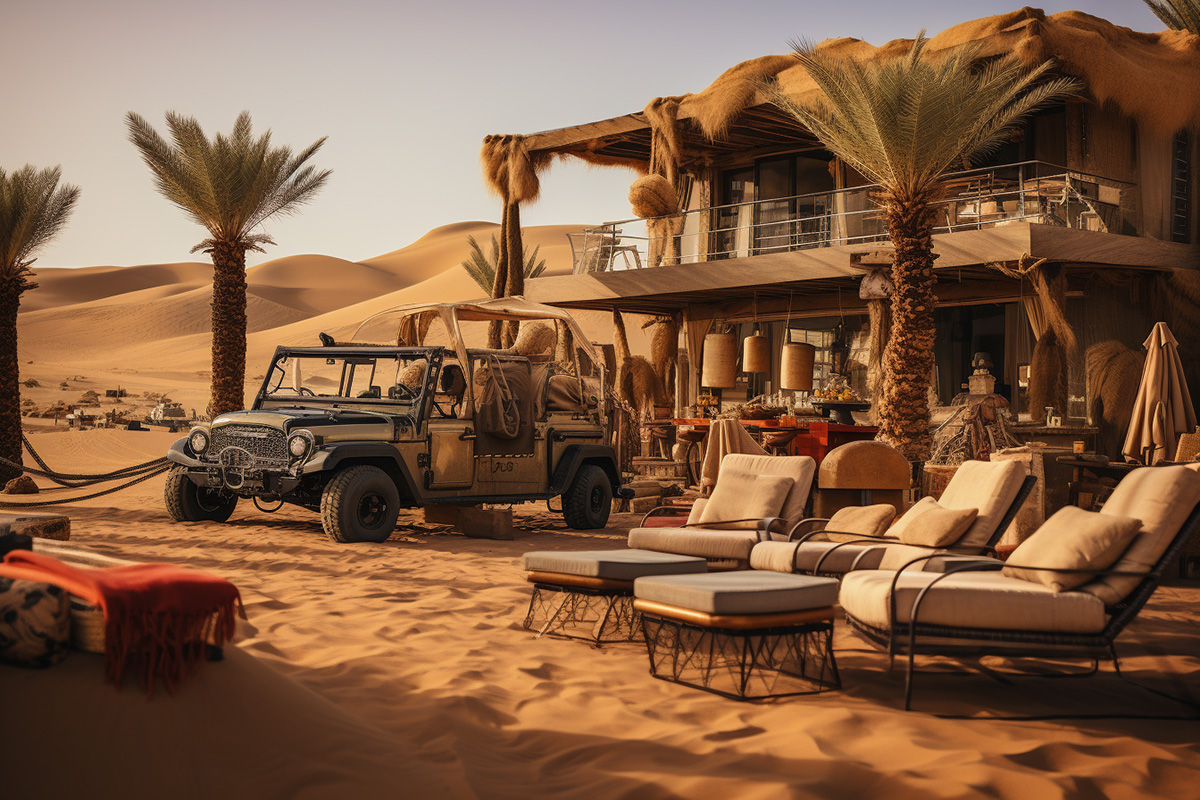 Outdoor Adventure Hub
The call for adventure is strong at the resort's recreation hub. Prepare for dune bashing, experience the thrill of sand boarding, or embark on a traditional camel trek across the dunes. Our hub ensures that every adventurer, whether novice or seasoned, has everything they need for a heart-pounding desert escapade. But it's not all go, go, go—there's plenty of space to chill out, share stories of your desert escapades, and maybe even challenge a fellow adventurer to a game of giant Jenga.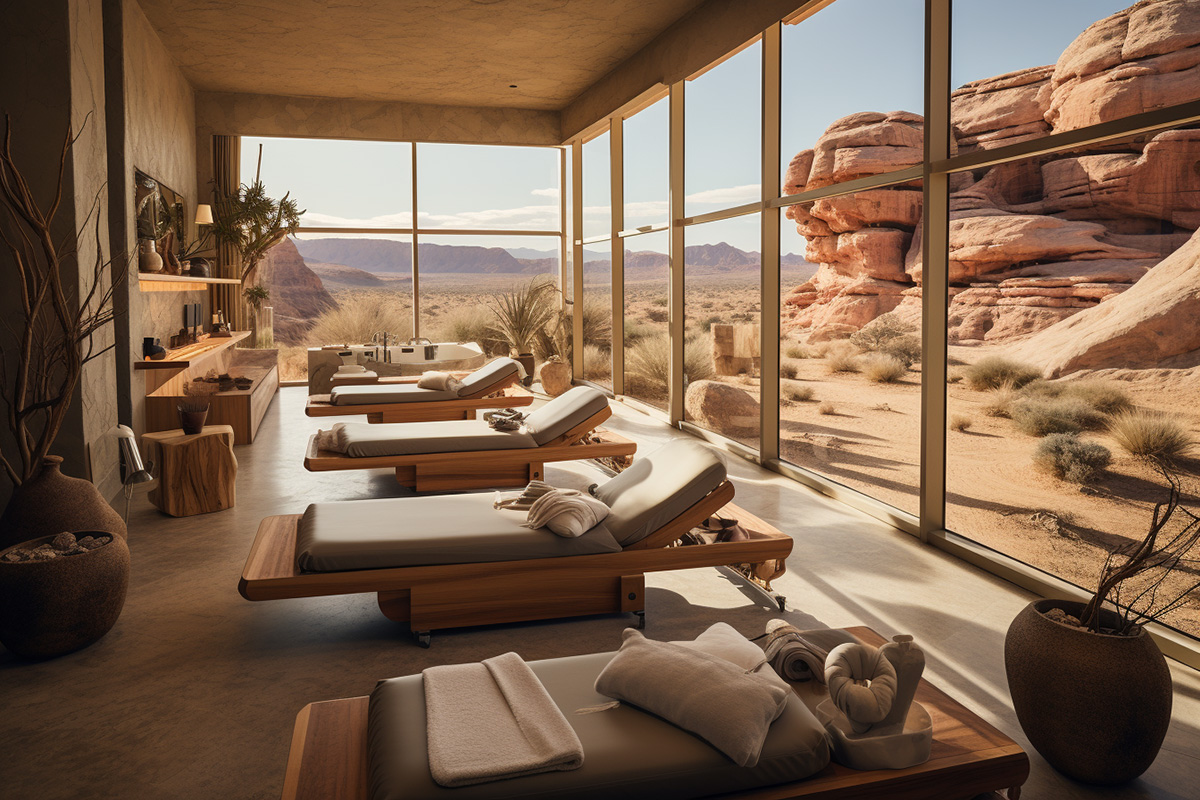 Spa Sanctuary
Finally, for those seeking tranquillity and rejuvenation, our Eco-Spa Sanctuary beckons. Here, the ageless serenity of the desert infuses every treatment, every ritual. As you unwind in our spa rooms, crafted meticulously from plywood, let the timeless energy of the desert soothe your soul and refresh your spirits.
From deep-tissue massages under the canopy of palm fronds to detoxifying mud wraps infused with desert herbs, every treatment promises a journey of relaxation. The gentle sound of trickling water, combined with the aromatic scents of desert blooms, creates an ambience of utter peace. Whether you're soaking in a plywood tub filled with rose petals or meditating in a serene relaxation area, the Eco-Spa Sanctuary offers a retreat from the outside world, inviting guests to reconnect with nature and themselves.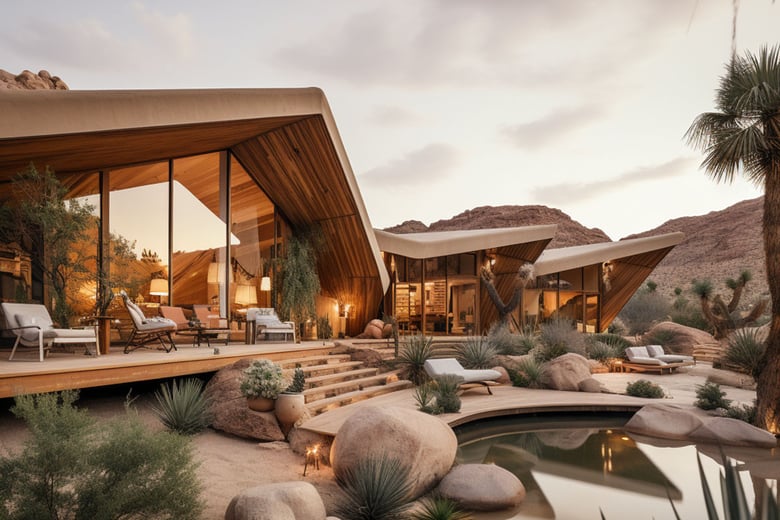 The Wrap-Up
While the Plywood Eco-Resort is an imaginative place, our sustainable plywood materials can help make your dream project a reality. If you're eager to start building subscribe to our blog or contact us if you'd like a hand picking the right make your plywood products. Either way, we hope this project inspires you to think big. Happy woodworking!