Buckle up for the third in our series of imaginative, AI-inspired plywood projects.
Having explored a geodesic Airbnb escape in the Pacific and an urban popup retail store, today we're trading the urban hustle for the rural rustle, as we whisk you away to our Plywood Tiny Home Community nestled in the heart of the countryside. So, pack your bags (but not too many, we're going tiny, remember?) and let's hit the road!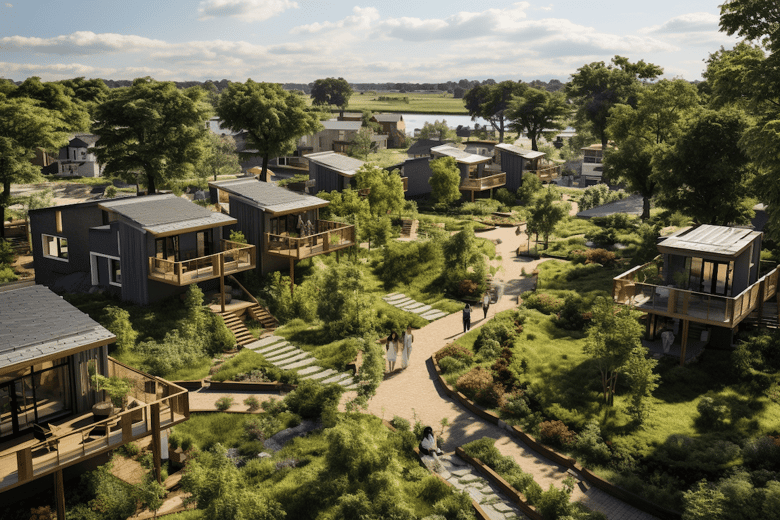 The Community: Plywood Harmony in Nature
As you approach our tiny home community, you're greeted by a sight that's as heartwarming as a country sunrise. A collection of compact, efficient homes, each one a testament to the magic of sustainable plywood, dot the landscape. Each home, though tiny, boasts its own garden, a patchwork quilt of greenery that breathes life into the community. And at the heart of it all, a communal green space, a testament to the shared values and camaraderie of tiny living.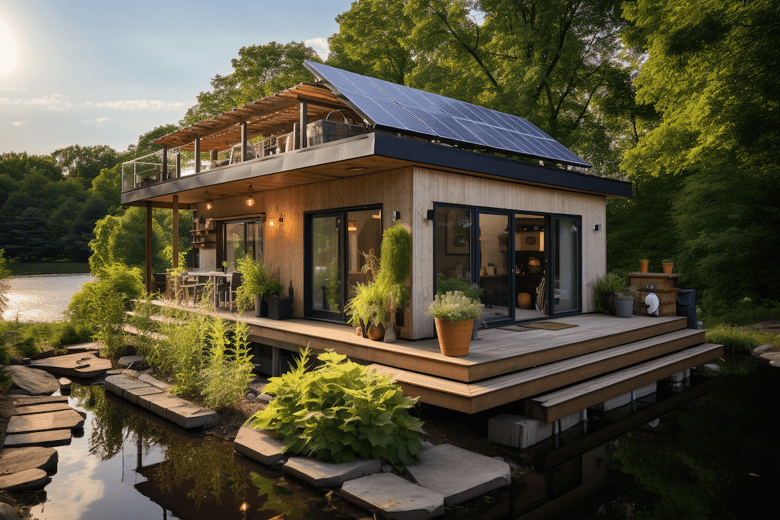 The Tiny Home: Plywood's Big Statement
Step into one of our tiny homes, and you'll see how plywood makes a big statement in a small space. The living area, a masterclass in multi-functionality, features a fold-out sofa bed, a wall-mounted TV, and a compact kitchenette. Large windows flood the space with natural light, making the plywood walls glow with warmth. It's not just a home; it's a cozy cocoon crafted from plywood.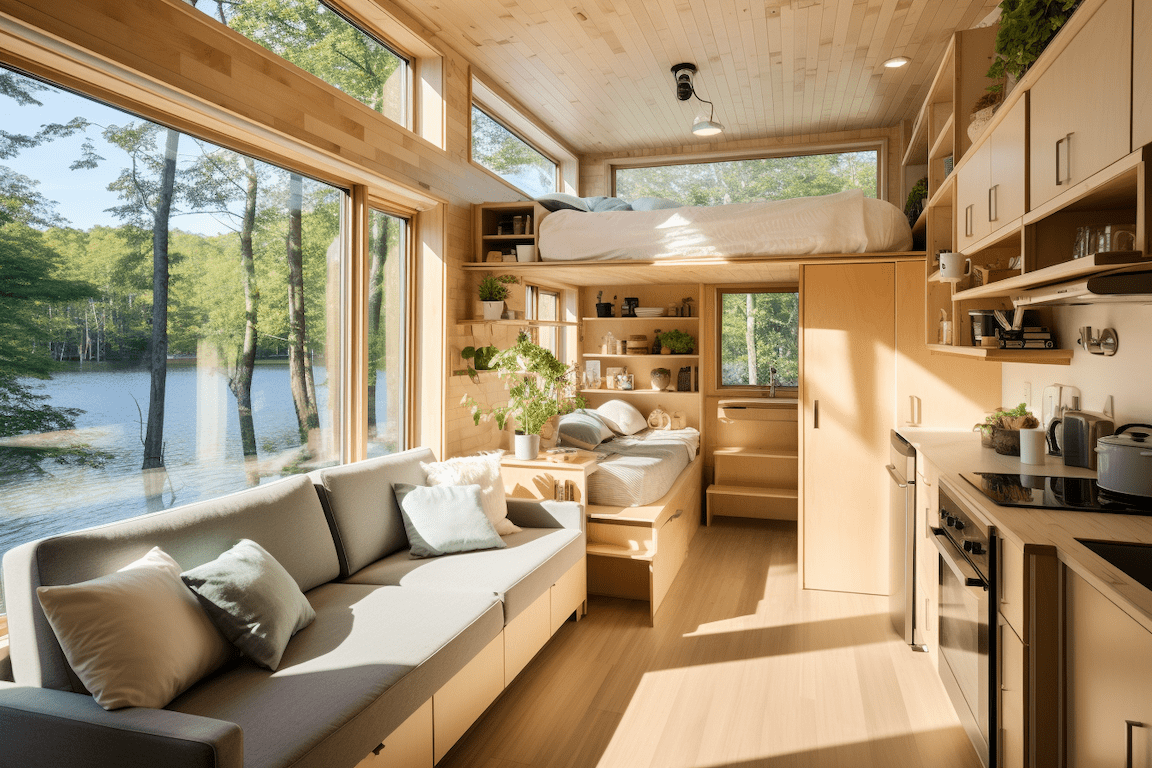 The Loft Bedroom: Plywood Dreams in the Clouds
Climb up the wooden ladder, and you'll find yourself in the loft bedroom. This cozy nook, nestled under the roof, is the perfect place for rest and relaxation. The bed, nestled against a plywood wall, is a cozy nest where dreams take flight. And the built-in plywood shelves? They're perfect for storing your favourite books for some late-night reading.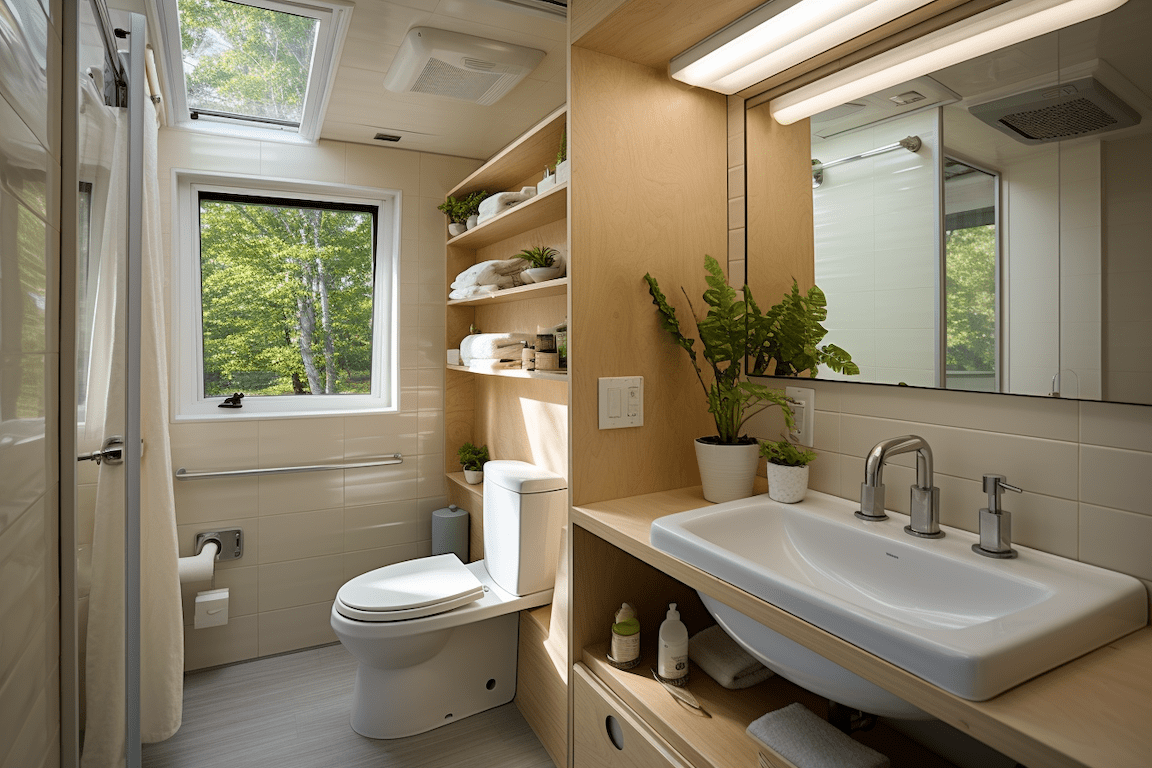 The Bathroom: Plywood's Compact Comfort
Even in the smallest room of the house, plywood shines. The bathroom may be compact, but it's as functional as they come. A plywood vanity, a small shower stall, and a composting toilet come together to create a space that's comfortable and eco-friendly. It's proof that with plywood, no space is too small to make a big impact.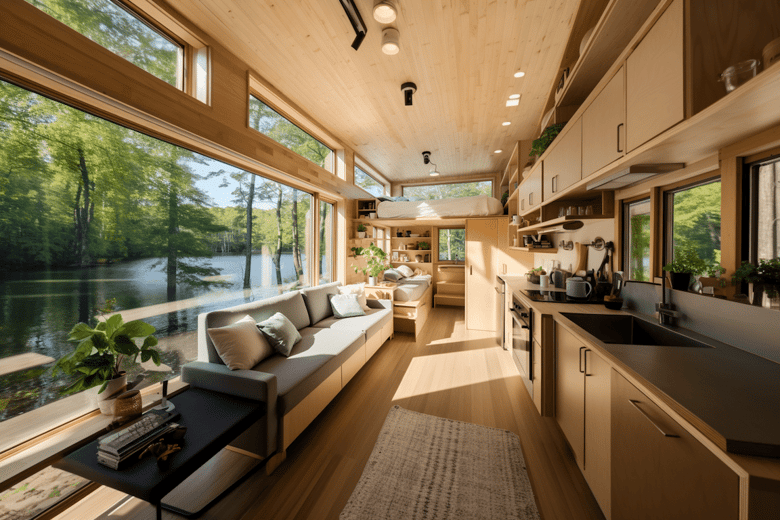 The Wrap-Up
Our Plywood Tiny Home Community is more than just a collection of homes; it's a lifestyle statement. It's about embracing simplicity, sustainability, and community. It's about proving that with plywood, you can create spaces that are not just small in size, but also big in comfort, efficiency, and style.
So, whether you're a tiny home enthusiast or a plywood pioneer, we hope this project inspires you to think big and live tiny. As always, contact us if you'd like a hand to help make your plywood dreams a reality. Happy woodworking!