This post is part of Plyco's Guide to Laminated Plywood
The team here at Plyco are immersed in Plywood every single day. We eat, sleep, breathe, and live Plywood 24/7. However, we realise that sometimes the important information we've absorbed about Plywood isn't always completely obvious or accessible to the average person. When you combine that with Plyco's extensive collection this can become even trickier. With several completely different Laminated Plywood varieties for sale, it can be hard to know the difference and what is right for you based on a glance. To help you avoid any woodworking woes we've compiled everything you need to know about each piece of Laminated Plywood so you can make the informed choice every time.
Formply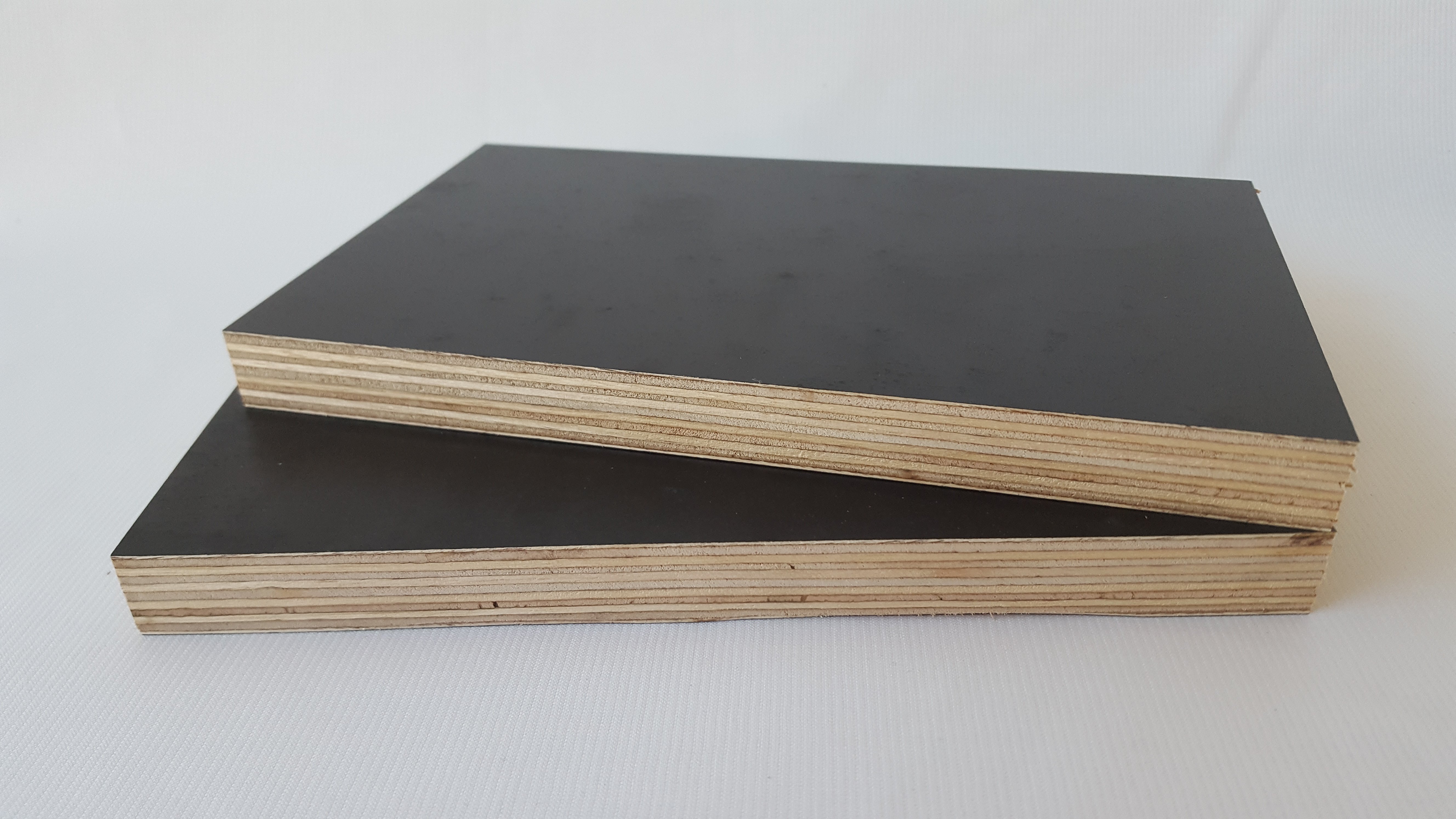 The truncated explanation of Formply is that it essentially combines a strong, structurally rated Construction Plywood with a laminated face to completely alter its aesthetic appearance. Don't let the Laminated Plywood classification fool you, Formply packs a serious punch and is a valid option for almost all of your building needs. It is F14-22 Structurally rated and meets the Australian Standard, which means it can be used in any project that requires a known structural rating. Because of this Formply is used for concrete formwork and bridge-building. It also packs in an A-bond glue line. What does this mean? Well, it means that your sheets are designed for use in external applications. This is a crucial part of the board as many construction builds are external and require this to maintain structural integrity.
Decoply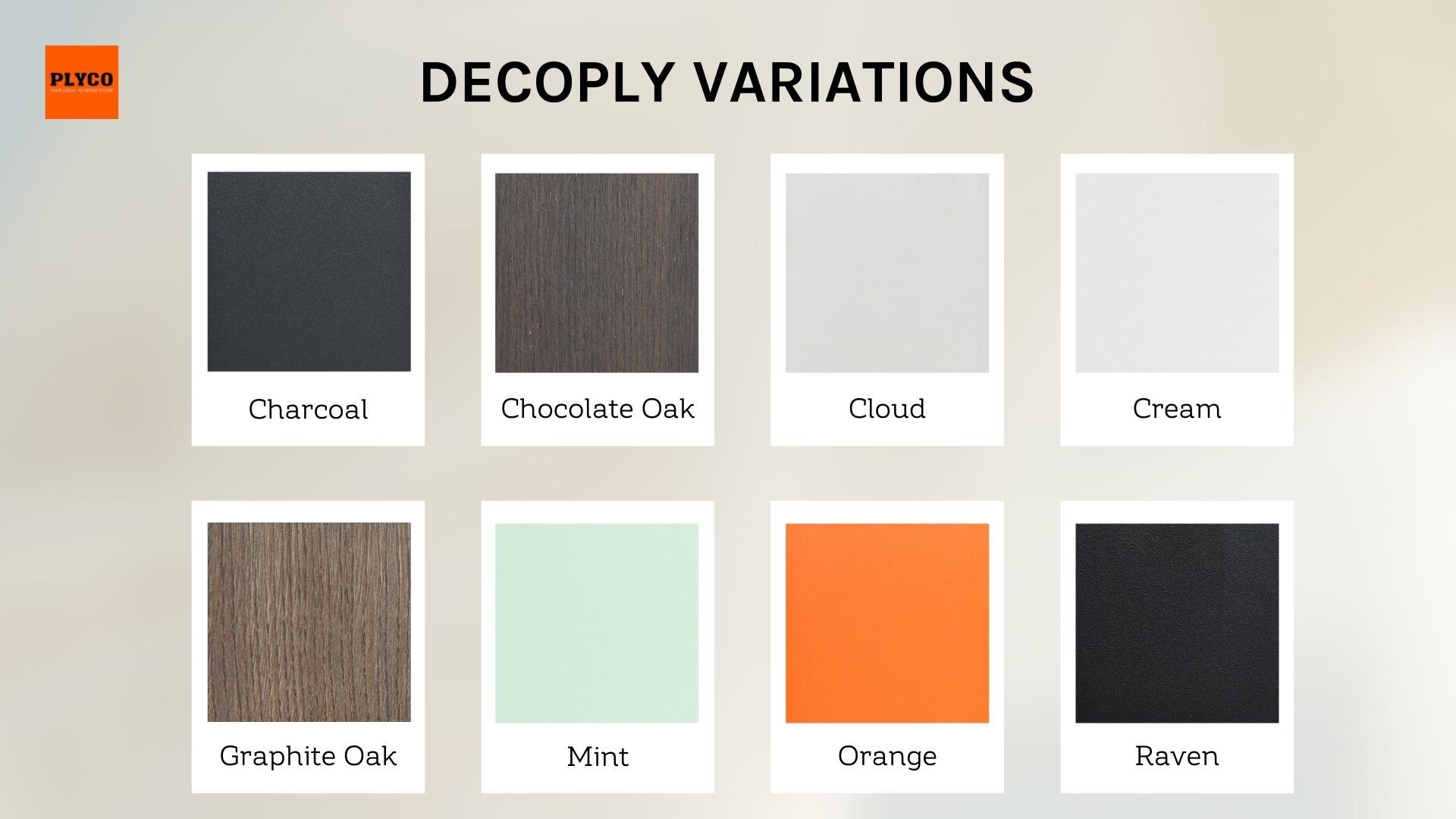 Our Decoply range is where things start to get vibrant and colourful. To create a sheet of Decoply we take an eye-popping high-pressure laminate and press it onto our renowned Premium Birch Plywood. Each panel is made to order and goes through the Plywood lamination process at our Melbourne manufacturing plant so that you can get the exact colour you want (13 to choose from) and the exact thickness you desire (ranging from 4mm-30mm). One of the most highly sought after qualities of Decoply is that it is extremely easy to clean and maintain. Panels will commonly be used as kitchen counters, tabletops, desks, and benchtops, and as a result, will see a lot of contact from people and various other everyday items. In particular, Decoply is used heavily in cafes and restaurants, so its easy to clean nature makes life a whole lot easier!
Spotless Laminate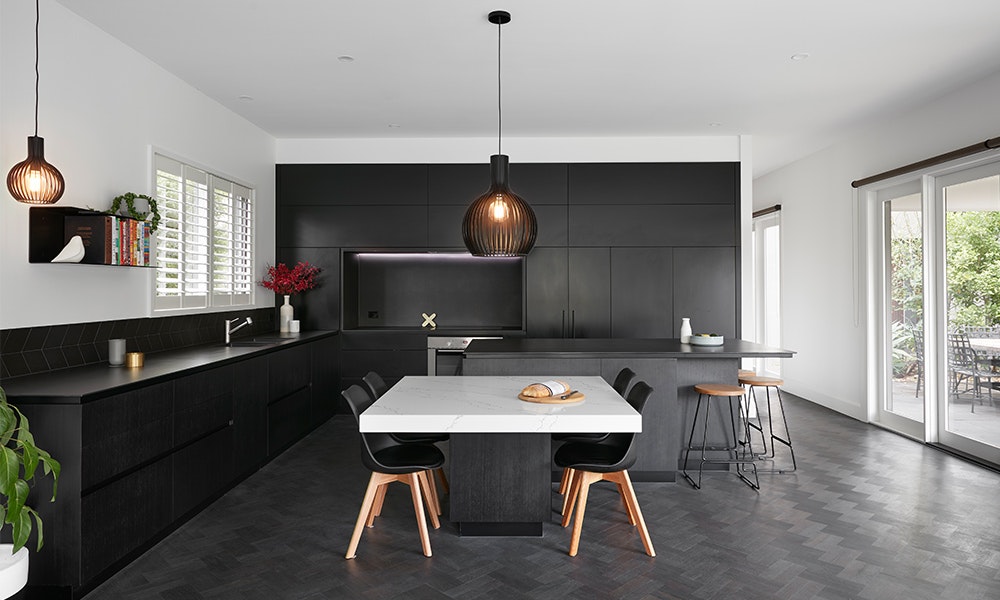 At first glance, you might wonder how Spotless Laminate differs from our Decoply. This is natural, as from a distance Spotless Laminate Black and White look quite similar to the Raven and Snow colours from the Decoply lineup. However, once you get up close, and more specifically once you get your hands on it, you'll quickly see just how unique it is. The super-smooth matte finish immediately sets it apart from any other laminates available, making it the most elegant option for all your tabletop and kitchen counter needs. Similarly, it's packed with anti-fingerprint technology that maintains the beautiful finish no matter how much contact it receives. It also hides a number of other incredible features under the hood that aren't immediately noticeable. The UV-resistant qualities ensure that the colour will never fade when placed in direct sunlight, while it's also heat resistant, which means you don't have to worry about your incredible culinary creations overheating the laminate and causing it to peel or warp.
With all of the incredible engineering that has been placed into Spotless Laminate, it's understandably the top of the range Laminated Plywood product. If you're searching for an elegant finish to match an elegant design, this is the choice for you.
Laminato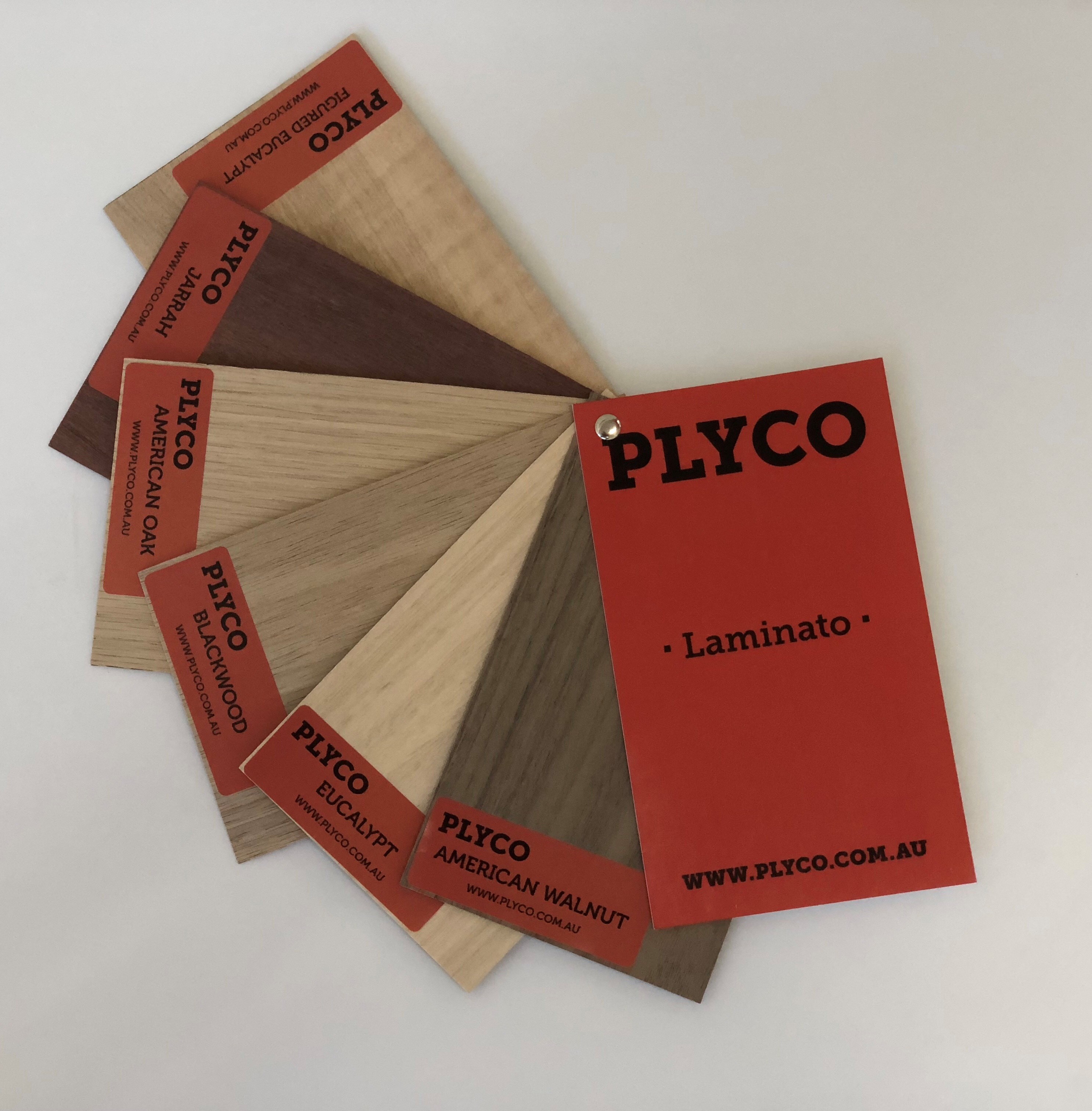 Our final option in the Laminated Plywood range is our Laminato. Just from a quick glance, you'll immediately notice that it's distinctly different from everything else we've mentioned. Laminato keeps the natural timber look and combines it with the lamination process to create a brilliant alternative to Decoply or Spotless, and fills an oft-asked for asked for need in architectural builds.
The creation of Laminato is something exclusive to Plyco and is made possible by our state-of-the-art manufacturing plant in Melbourne. This process sees one of our highly revered natural timber laminates pressed onto phenolic impregnated kraft paper which is then finely sanded.
Natural timber veneers are highly sought after as they are recognised as one of the most elegant surface finishes in the entire interior design community. By combining veneers with the ease of high-pressure laminate Plyco has created an easy, ready-to-use product that is almost indistinguishable from a traditional veneered product.
So that's the 101 on our extensive Laminated Plywood range. We hope you've learned a few new things here and have a greater understanding of what each of our products is. If you want to browse any of our products you can head to our online store, where you can actually buy Laminated Plywood sheets from the comfort of your own home. If you're looking for more information check out our posts on the Top Properties of Laminated Plywood and Laminated Plywood Applications.