This post is part of Plyco's Guide to Laminated Plywood
If you've taken a peek at some of our other guides you might notice that our raw Plywood sheets have a whole lot of incredible properties jam-packed into them. What you might not know is that when you apply a laminate to one, or even both, of the faces you're unleashing a whole new world of helpful characteristics. In many cases, the simple application of a high-pressure laminate can take a product for unsuitable to suitable in a split second. To help highlight the different properties each type of laminate brings we've put together this post to help expand your knowledge.
One of the most highly sought after properties when it comes to Laminated Plywood, and a property that is pretty much universal across our entire range, is that laminates are extremely hard wearing. Regular sheets of Plywood are known for their ability to take a punch, but adding that extra layer of laminate really turns it into a powerhouse.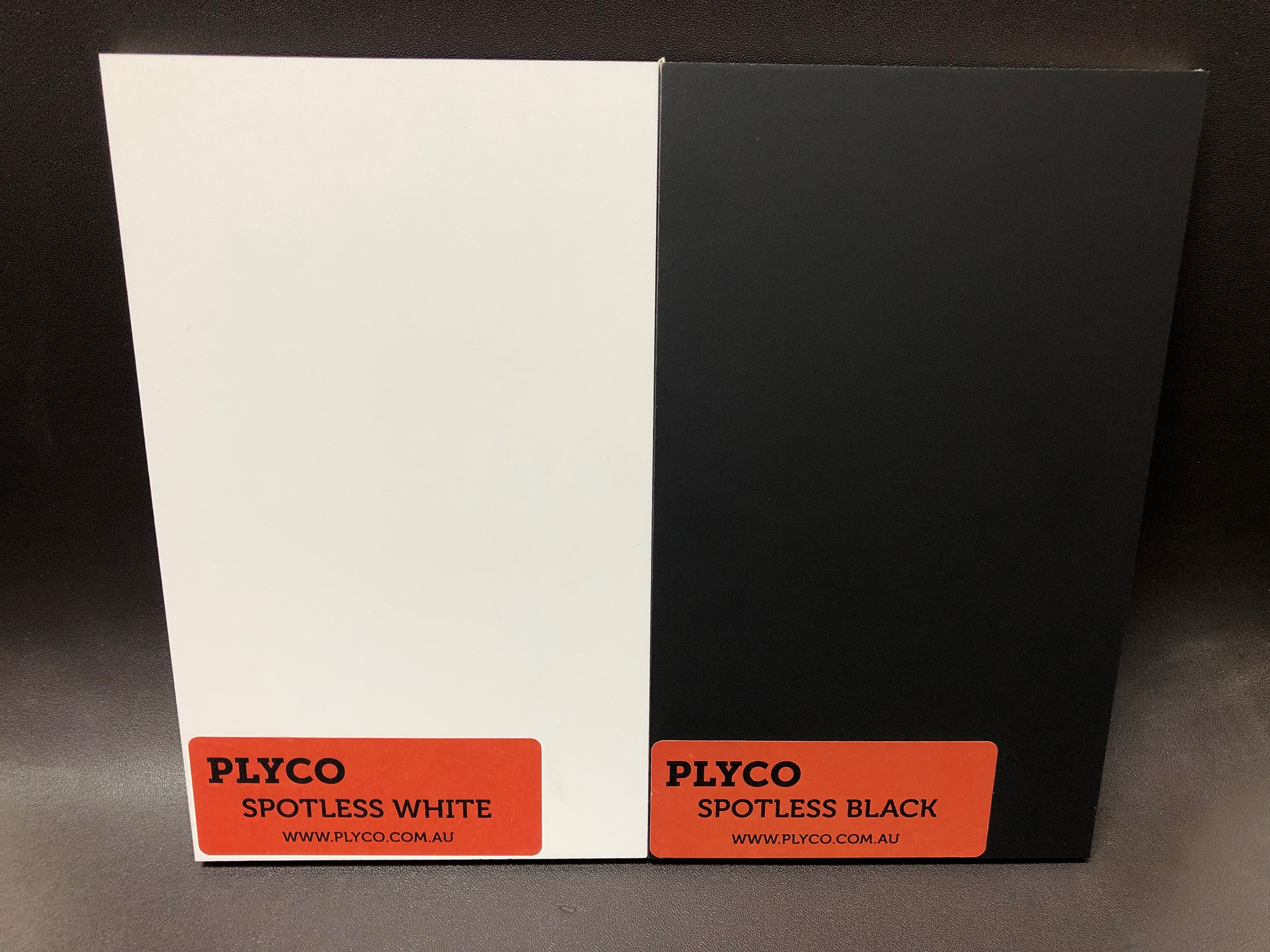 Plyco's Spotless Laminate.
While all of our laminates increase the durability of the board, it's the Spotless Laminate that really goes the extra mile. Spotless is our top of the line product, and when you consider all of the scientific engineering that has been put into it you'll understand why. While it'll naturally resist abrasions and scratches, it also targets a number of other factors that could seriously hurt the appearance of your laminate. Firstly, Spotless Laminate is anti-bacterial. This means it prevents the growth of bacteria and mould while also being resistant to household cleaning products. Naturally, this makes it perfect for use in kitchens.
Want to use your Spotless Laminate where it'll be exposed to direct sunlight or dry heat? Well, it's got the perfect characteristics to thrive in those places. It comes packed with dry heat resistance, which means it can be exposed to high temperatures without the laminate being damaged. There's nothing worse than seeing your beautiful benchtop laminate start to peel away because it doesn't have the ability to thrive in tough conditions! Similarly, Spotless Laminate is UV-resistant. This allows you to expose it to constant direct sunlight without ever having to worry that the colour might begin to fade.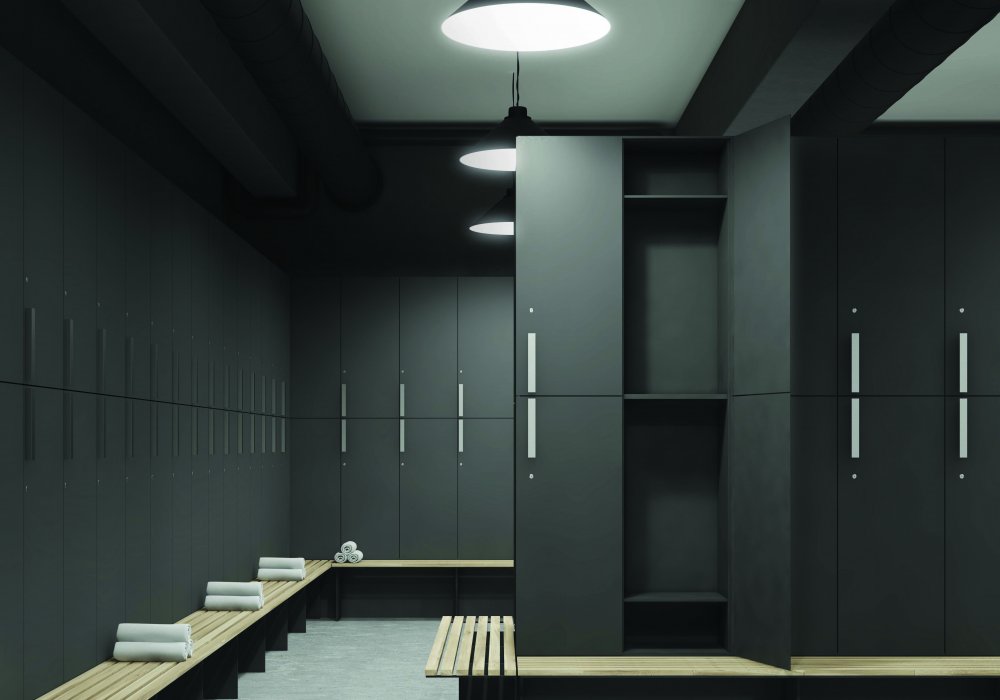 The most obvious property of Laminated Plywood is that it drastically changes the look of your sheet, while not compromising on strength, stability, or durability. In certain applications, a raw sheet of Birch Plywood looks superb. However, there are many applications where a different look is required. This is where products such as Decoply or Spotless Laminate come in handy. These come in a massive range of solid colours, giving you the freedom to play around with the visual finish of your project. Benchtops, shopfitting, and cabinetry all get a significant boost by these architectural finishes.
Similarly, Plyco also has a variety of architectural natural timber laminates that keep the natural feel of the wood. Many customers want a classy finish on both faces of their sheet, but don't want a solid colour. This is where Laminato and our three "wood grain" Decoply colours come into play. Our Laminato range takes many of our beloved timber veneers (like Hoop Pine, Jarrah, and Tasmanian Oak) and turns them into a high-pressure laminate that can be applied directly to a Plywood substrate. In return, you end up with a stunning board that has beautiful natural visual characteristics of the respective trees the laminate is sourced from. Our Decoply Wood Grain colours utilise the same process as our solid and pastel Decoply colours, but rather than one standard colour it takes a natural timber look. This is available in Chocolate Oak, Graphite Oak, and White Oak.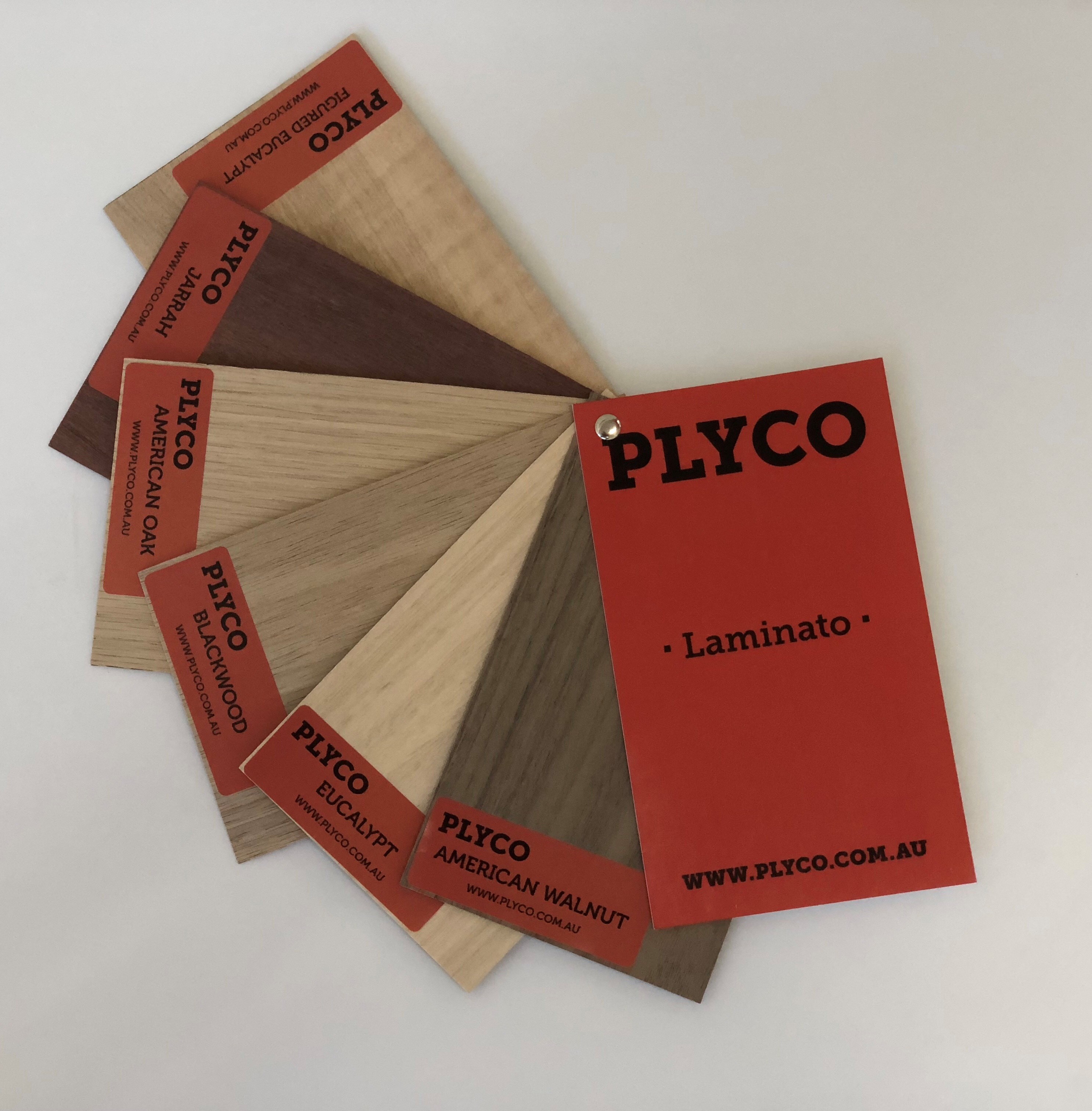 Plyco's Laminato range of natural timber laminates.
The world of Laminated Plywood is vast and full of incredible project-enhancing properties. If you feel like getting your hands on some of these properties, head over to our online store where you can check out our entire range of laminates. If you want to learn more, you'll find posts on the different types of Laminated Plywood explained in-depth, as well details on what applications Laminated Plywood is suitable for.