This post is part of Plyco's Guide to Laminated Plywood
With so many different Laminated Plywood options available to customers, it can be a little tricky at times to identify what sheet sizes and board thicknesses are available in each range. Each set of laminates has a unique variety of boards to choose from, which will make your head spin if you're not careful! To help make this selection process a little easier we've put together this handy guide to the shapes and sizes you'll find with Plyco's Laminated Plywood sheets.
Let's start things off with our Decoply range. Despite having so many different colour options, this one is relatively straightforward to follow along with. It's available in thicknesses ranging from 4mm to 30mm, and the stock sheet size is your standard 2400 x 1200mm board. However, custom sizes can be made specifically for you upon request. If you need our gorgeous Decoply laminates on one of the bigger sheet sizes available you can get it pressed onto our MDF or Particle Board, and you can also get those sheets cut to size if you're after a very specific size to fit your project.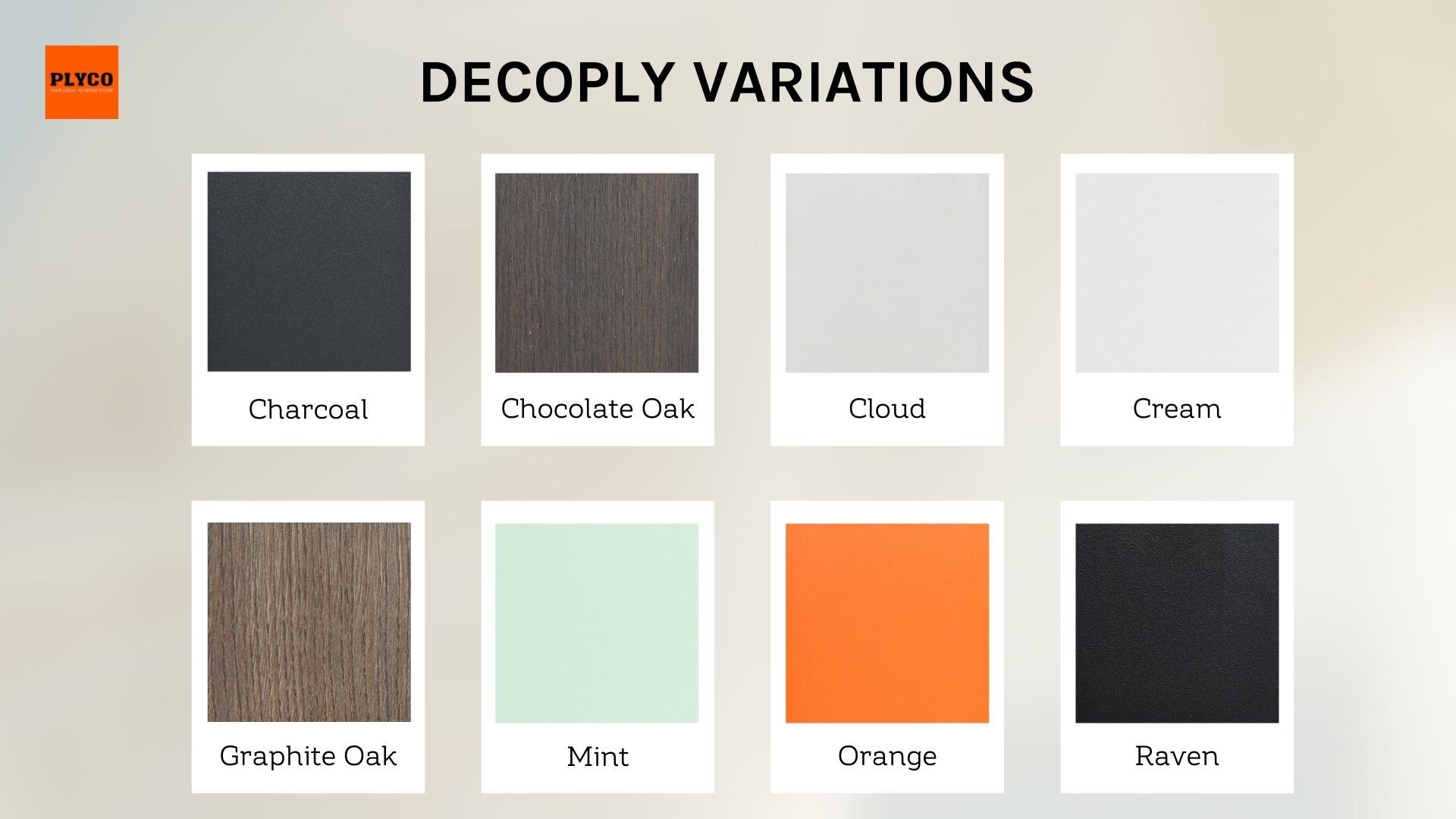 Plyco's complete range of Decoply laminates.
Next up is Laminato. Much like the Decoply, you'll find this available in the standard sheet size of 2400 x 1200mm. It can be laminated directly onto our standard Plywood, MDF, or Particle Board, which means it's pretty much available in every thickness and sheet size that we stock! This gives you a whole lot of room to move, with boards varying from 3mm thick al the way up to a monster 32mm. However, keep in mind that the Laminato veneer on high-pressure laminate is about 1mm thick, so be sure to take that into account that extra thickness when working out your measurements.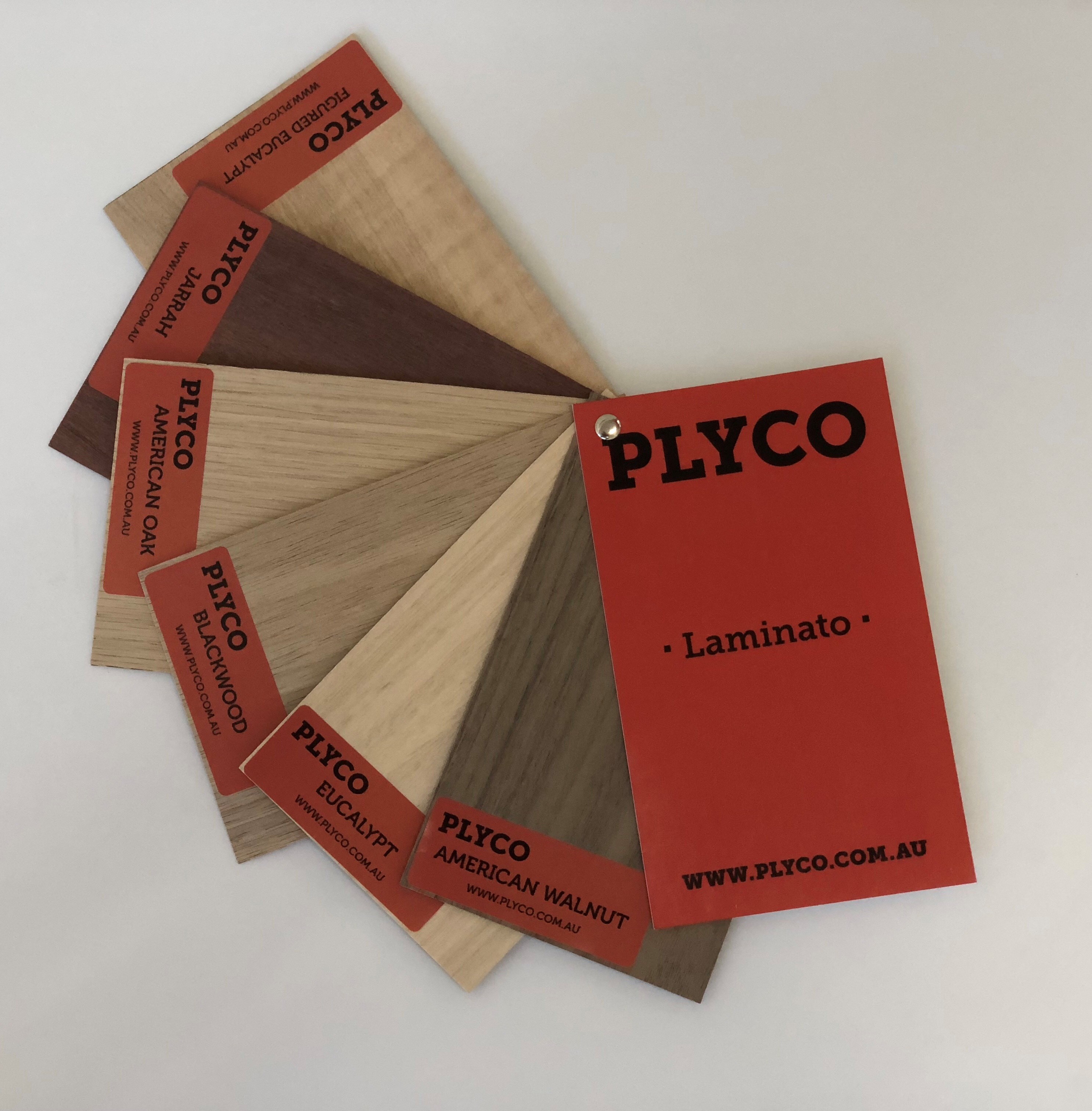 Plyco's range of Laminato Laminated Plywood.
Things get a little more complicated when we look at the dimensions available for our Spotless Laminate variants. On a Birch Plywood substrate, you'll find it in 15mm, 18mm, and 24mm sheets. In terms of size, you'll be looking at 2440 x 1220mm as the standard. Things are a little bit different if you're looking for it on MDF or in the Moisture-Resistant variety. These options are only available in 16mm and 18mm thickness and on 2400 x 1200mm boards. Much like Laminato, you'll also need to take into account the 1mm thickness of the Spotless Laminate itself when drawing up those elaborate plans!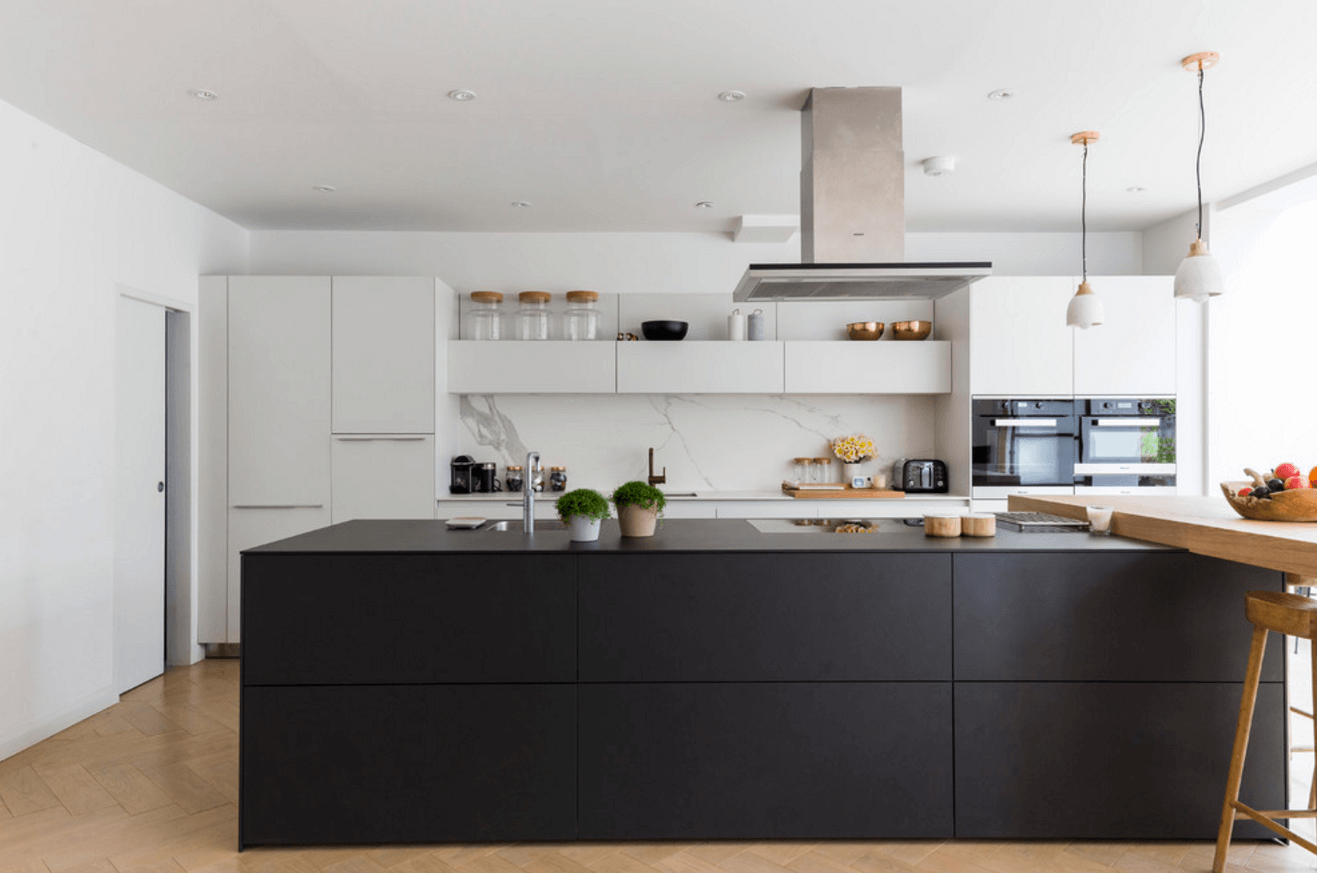 Black Spotless Laminated used to build a kitchen counter.
If you read some of our other posts in the Guide to Laminated Plywood you'll know that Formply is a little bit different to the other products that fall into this category. That difference is also felt in the dimensions that it is available in. Our Plastic Faced Formply is available in 3 different thicknesses. The standard option comes in 17mm and 25, while the "non-slip" Diamond Deck option is available in 17.5mm. If you want the sleek Premium Black Birch Filmface option you'll be choosing from 12mm, 18mm, and 25m. Sheet size is the standard 2400 x 1200mm for all options, while the filmface has an extra 2440 x 1220mm board ready for purchase.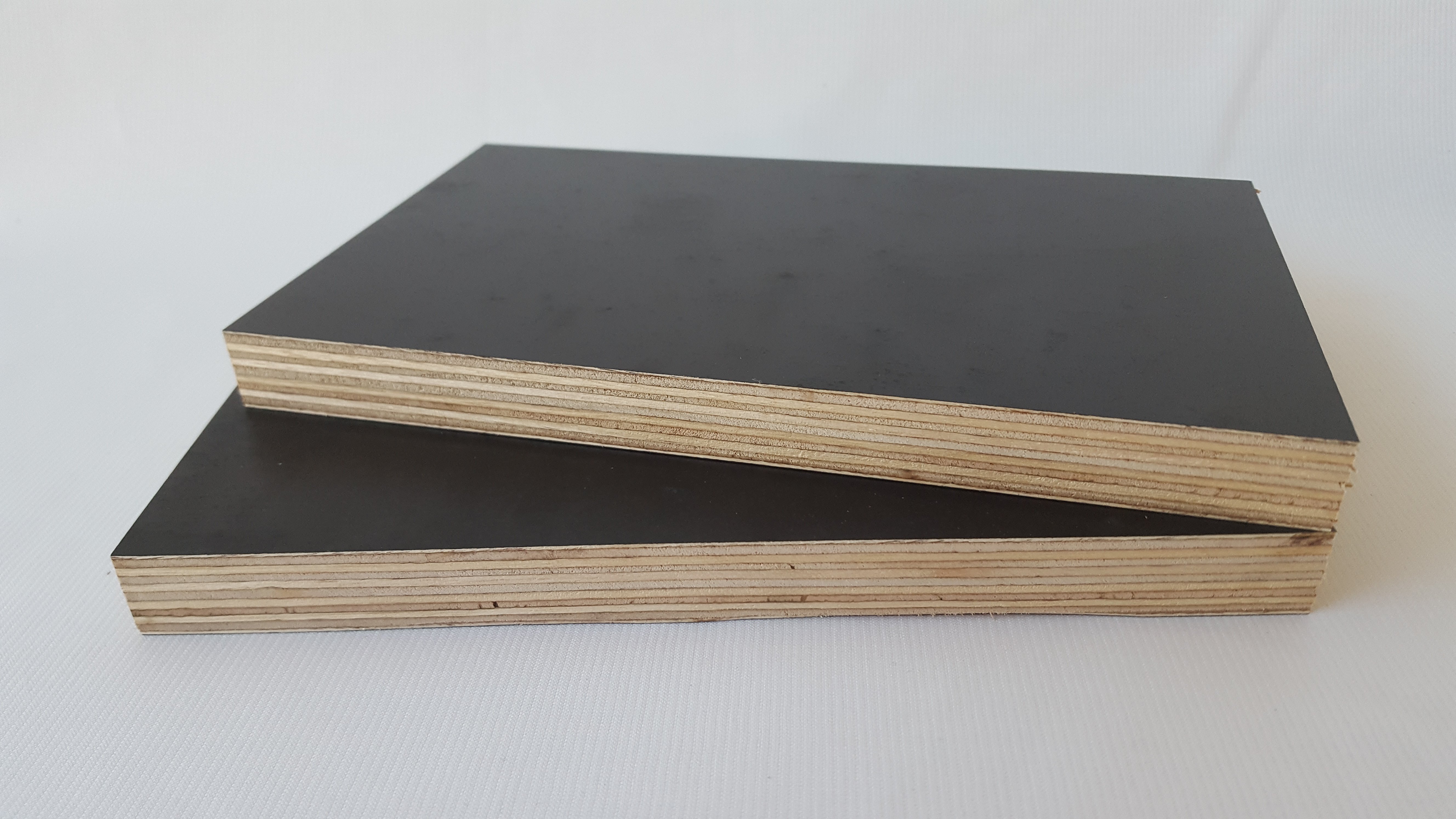 Plyco's Plastic Faced Formply.
There's a lot of information to take in when it comes to Laminated Plywood sizes and thicknesses but we hope this post has been helpful in giving you all the necessary information to start planning your next project. If you're ready to start shopping, head over to our online store to view our full range of products. Alternatively, you can check out our posts on Laminated Plywood Applications, and the alternatives to buying Laminated Plywood at Bunnings.