This post is part of Plyco's Guide to Particle Board
If you've read some of our other posts in our Guide to Particle Board series you may have noticed how highly we regard the versatility and adaptability of Particle Board products. We're not pretending when we swoon over this aspect, because it's something we see and experience first-hand every day. Customers are constantly creating unique projects with Particle Board, so much so that it's almost not a surprise when the next person goes and creates something truly awesome with sheets they purchased at Plyco. To hopefully spark some creativity and show you what's possible, we put together this guide to showcase some of the common uses, as well as some of the unexpected ones too.
Some of the standard and more traditional uses for Particle Board are construction type projects, such as storage containers, structural sub-flooring, and shelving. Basically, if you need to build something that requires strength and the aesthetic appearance isn't a concern, Plyco's Standard Particle Board is most likely perfect for the job. Being strongly bonded and of high density is what gives it much of its strength, and has earned it a reputation of being reliable and consistent.
At Plyco, we also stock Particle Board Flooring. From the name, you can obviously tell that flooring applications are going to be quite popular. One of the things that sets apart our flooring from options you'll find elsewhere is the Tongue & Groove system. Each sheet of our flooring products is fitted with PVC colour-coded tongues as well as grooves. These tongues fit snugly into the grooves, ensuring an easy and tight fit. This system was not only designed to make installation a breeze, but to also increase the strength and support drastically, something you really need when you're laying a structural sub-floor.
Our Melamine Particle Board options take a slick, high-quality melamine surface and bonds it to both sides of the sheet. This process makes it perfect for internal cabinetry, drawers, and desks in particular. We have both black and white melamine available, which gives you even more choice over the look of your finished product. To top it all off, you can also purchase our Melamine Particle Board in a High Moisture Resistant option, which is the number one choice if you're building in a laundry or bathroom.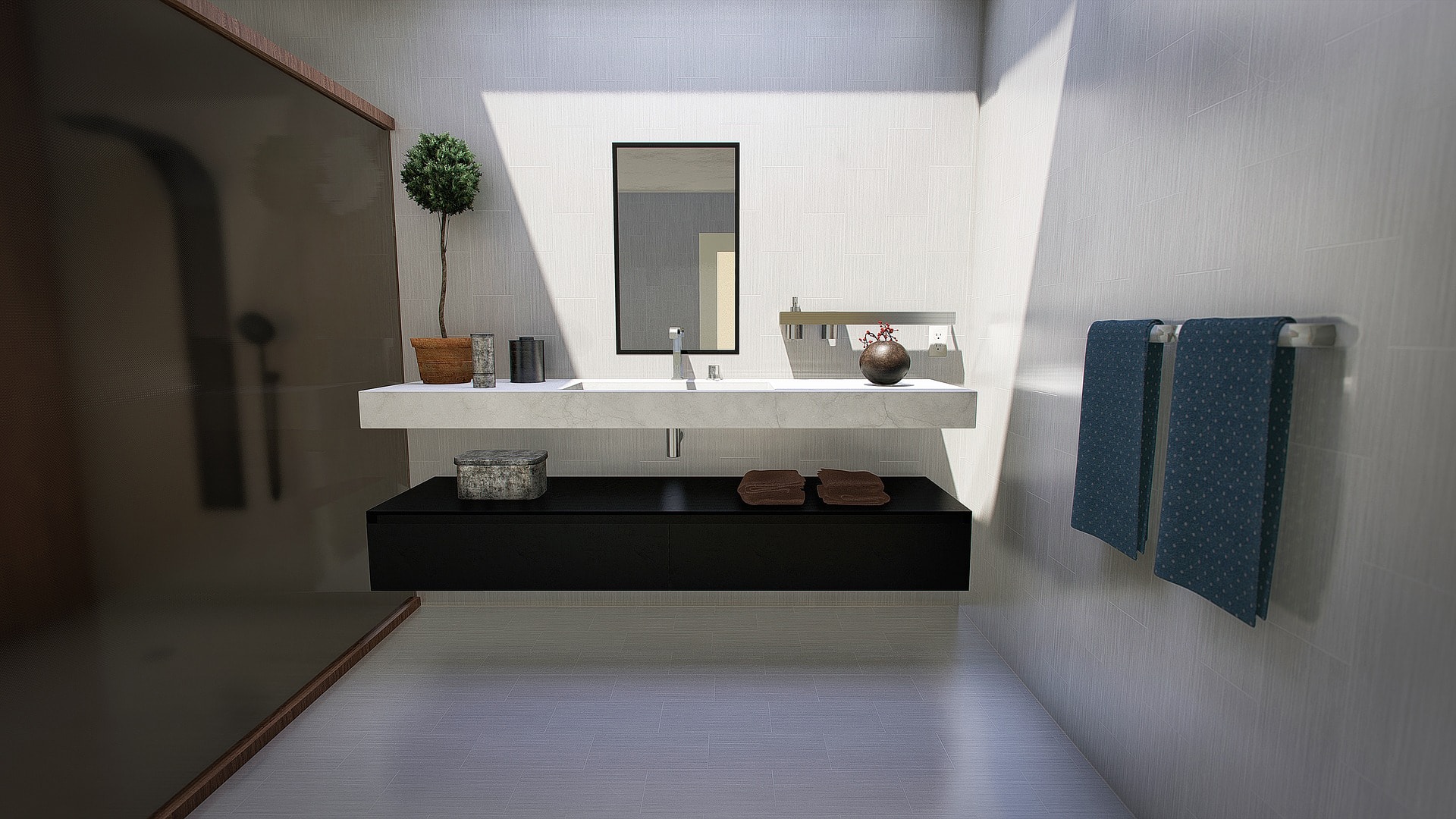 Black Melamine used for a bathroom cabinet.
Where you'll see the most variety in use and the most shocking applications is in our range of Veneered Particle Board. We've carefully selected and crafted nine unique architectural veneers that pair perfectly with Particle Board. These veneered products are manufactured at Plyco's Melbourne manufacturing plant and help turn a strong product into one that also has a beautiful, softer side to it. While we have nine stock veneers, if you're after a specific veneer and it's commercially available we'll source it and press it just for you.
These beautiful timber veneers unlock plenty of new applications. Whether it's cabinetry and joinery, furniture, or even shopfitting, Particle Board is a great choice. Many customers can be sceptical at first, but without fail their minds change once they see the finished product. The best part is that underneath that beautiful exterior is a tough, hard wearing timber product that is commonly used in construction applications. Because of this, you can rest easy knowing that the awesome piece of furniture you just crafted is guaranteed to hold strong, even under the toughest of conditions.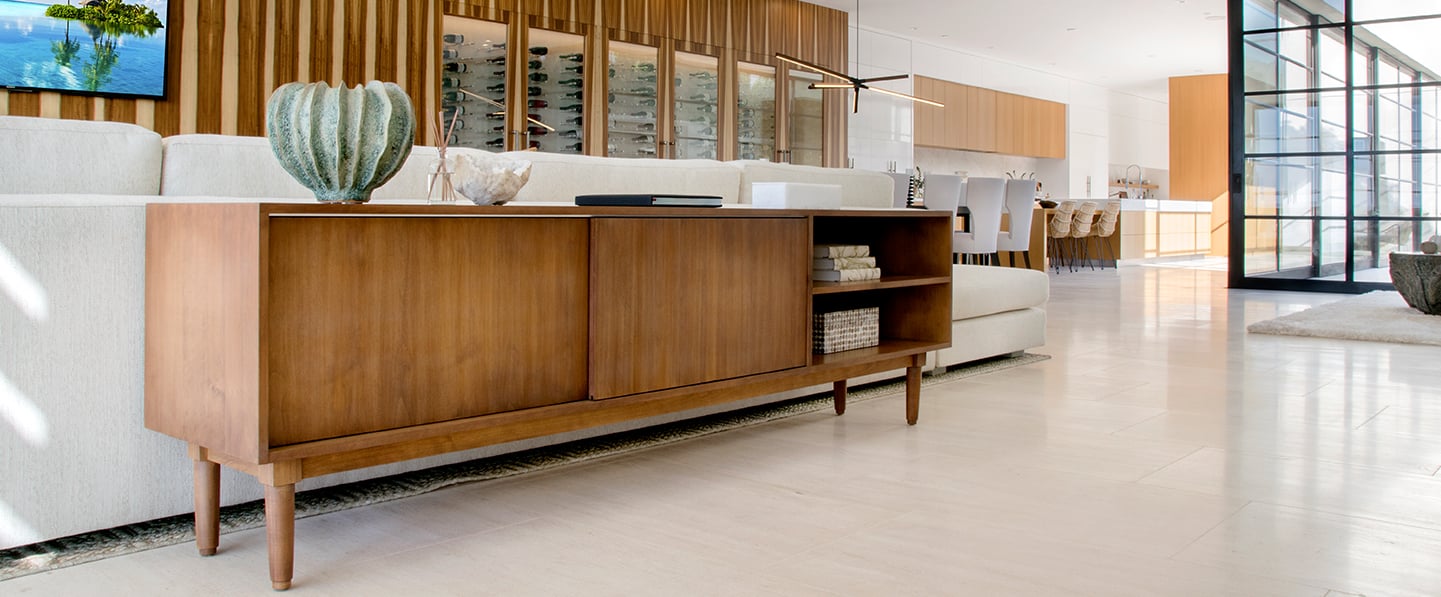 Stunning Veneered Plywood cabinetry from Cabinets Quick.
Hopefully, by showcasing some of the common as well as more out there applications, we've sparked some Particle Board inspiration inside of you. If you're jumping to get some sheets for yourself, head over to our online store where you can view and purchase the full range. If you want to learn some more we recommend our guides for Using Particle Board Flooring, and the Top 10 Properties of Particle Board.