This post is part of Plyco's Guide to Particle Board
We have a variety of flooring options available at Plyco, and one of our major staples of this range is Particle Board Flooring. You might have read our blog posts on Particle Board Applications or Properties, and discovered that Particle Board is revered for its strength and hard wearing nature. To take full advantage of this, the geniuses here at Plyco have adapted it for use as structural sub-flooring; a match made in heaven for Particle Board's natural characteristics.
When it comes to flooring it's pretty obvious that you're going to need a product that can withstand extreme pressure. People are going to be walking over it constantly, large appliances are going to be placed upon it, and it's going to be exposed to just about everything under the sun. When you sit down and really analyse what Particle Board is, it starts to become clear that it's a no-brainer to use it specifically for this application.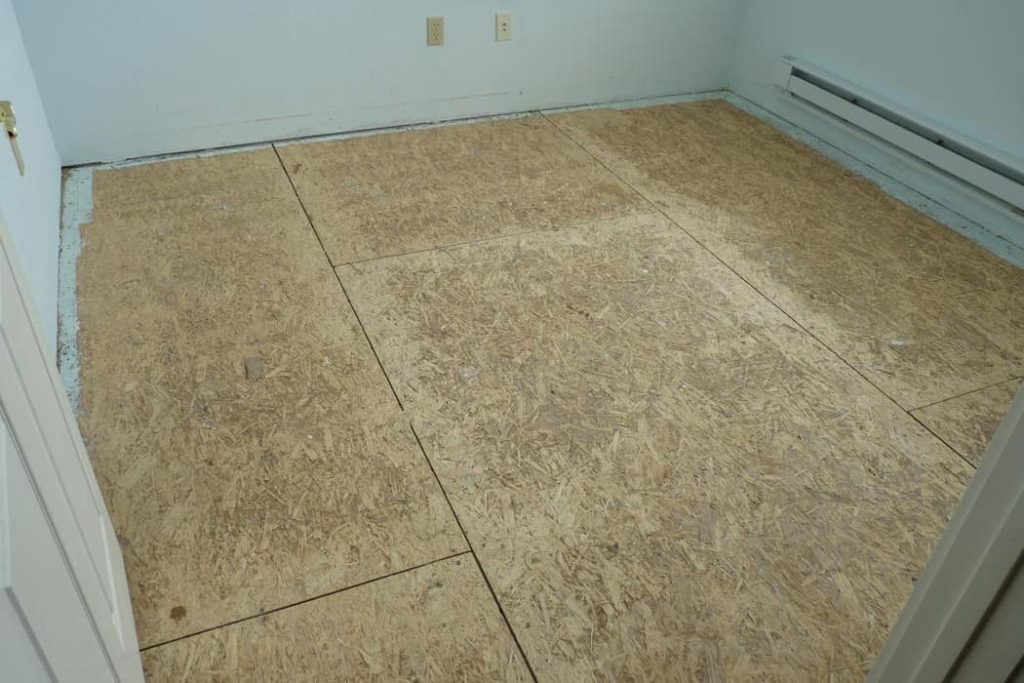 Plyco's Particle Board Flooring in action via Gharpedia.
It all starts in the manufacturing process. As you're probably able to tell from first glance, Particle Board is made up many smaller wood chips. These chips are mixed together with a resin to bring them together and then moulded into the shape of a sheet. The key to this section is that the chips are of uniform size, something that is achieved by a disc chipper. This type of wood chipper allows for consistency across the board, which is a large part of what creates the strength of Particle Board Flooring. Sticking to this ensures you end up with a sheet that is high density, strongly bonded, and has a greater ability to withstand impact. If you're interested in learning more about the Particle Board process, we have an in-depth guide you can check out.
While it's all well and good for it to hold strong, most of the time you're going to want your flooring to look stylish. We have a definite soft spot for the rugged looks of Particle Board, but we'll concede that it's not the right choice when you want something architectural. That's why you'll find it quite convenient that pairing it up with any classic flooring surfaces is as easy as you'd like. Whether it's ceramic tiles, vinyl, or pretty much anything you can dream of, using them with Particle Board flooring as your substrate is just a natural fit.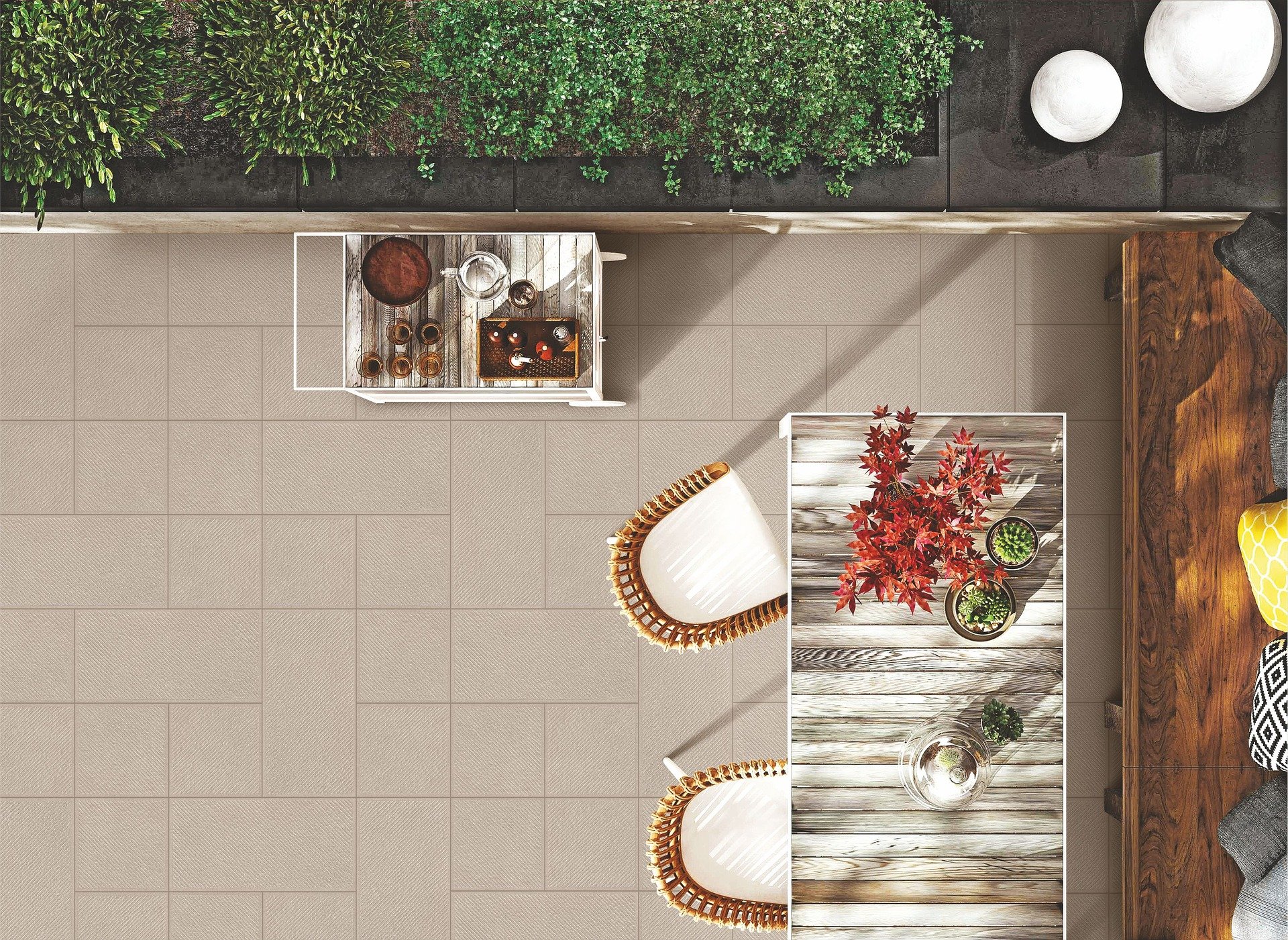 Particle Board Flooring works perfectly alongside floor coverings such as ceramic tiles.
Would be doing you a disservice if we stayed silent on what we think is possibly the best aspect of this product, and maybe even one of the best features of any product here at Plyco. Tongue & Groove. They're three simple words, but they're guaranteed to make your life a whole lot easier. The Tongue & Groove system sees a PVC colour-coded tongue added to one side of your sheet, while on the other side you'll find a machine-cut groove. The tongue fits perfectly into this groove and will end up saving you a whole lot of time. Rather than spending an exorbitant amount of time fitting everything together neatly, you only need to side your sheets into place and everything is all lined up! Not only does this make installation far quicker than usual, but it also bumps up the strength of the Particle Board. The snug fit gives you unparalleled strength and support, so if you weren't already convinced that it was built to last you will be now.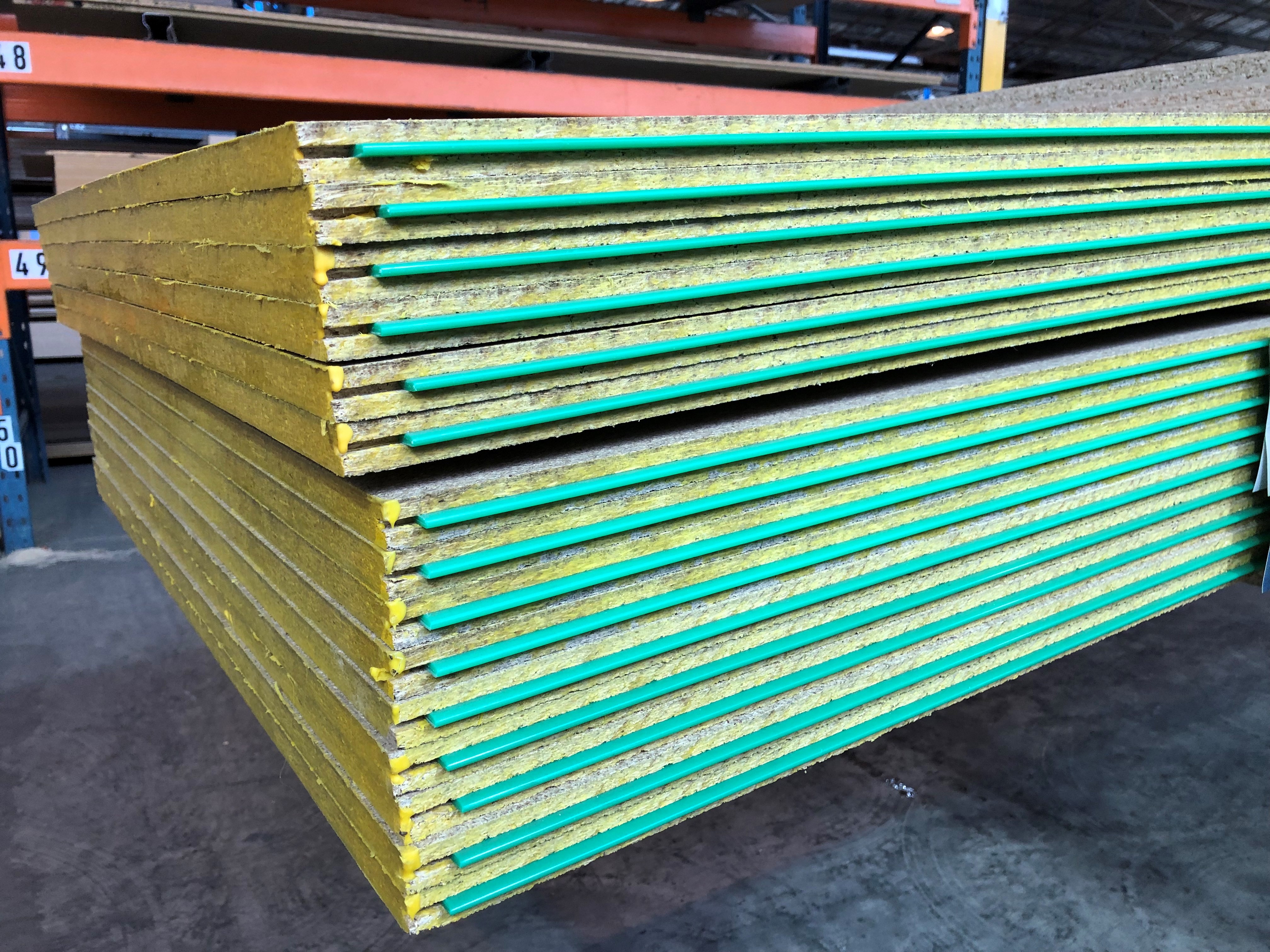 Plyco's Tongue & Groove system on our Particle Board Flooring
As you can see, Particle Board and flooring are two things that are just meant to be together. If all of the advantages we mentioned are getting your heart racing, head over to our online store where you can view our entire range, check out the different Particle Board Flooring sizes, and even buy Particle Board from your own home. If you want to brush up on your knowledge a little bit more we have in-depth guides to the advantages of Particle Board, as well as a look at our Veneered Particle Board properties.