This post is part of Plyco's Guide to Particle Board
If you've read our post on the wide variety of applications that can be made using Particle Board you probably have some understanding of just how versatile this product is. Seeing this you might think that it's some kind of magical and mythical product that is far too good to be true, however, it's actually the unique properties that allow Particle Board to play a role in so many different projects.
Just being part of our renowned Construction Plywood collection gives away a few of the most sought after properties in each sheet. The biggest advantage of particle board is its strength. There's a reason you'll often see it used in scenarios requiring heavy usage, like residential flooring and industrial storage containers.
In general, when going head to head with Plywood you'll see that it's denser, more uniform, and in many cases, it is even stronger. We truly believe in the "looks can be deceiving" attitude when it comes to our sheets of Particle Board!
These strength characteristics have allowed us to craft our Tongue & Groove Particle Board Flooring range. The density and strength mean you can rest easy knowing the structural sub-floor underneath your feet has the built-in ability to last. It's also been designed to work harmoniously with ceramic, vinyl, and pretty much any possible floor covering you can think of.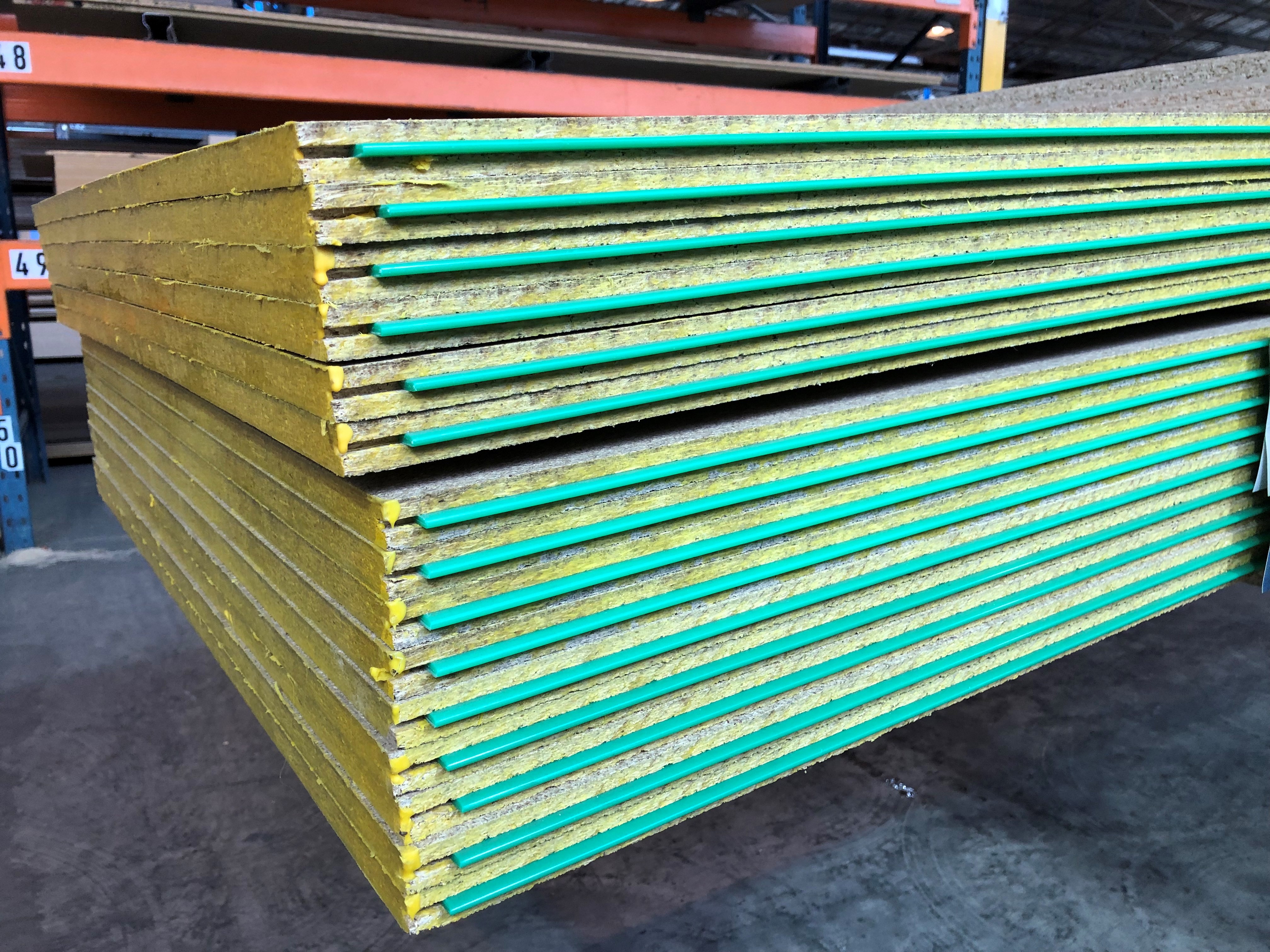 As Particle Board is a type of fibreboard it often draws comparisons to Medium Density Fibreboard, or MDF as it's more commonly known. While MDF does come out on top in a number of characteristics, one major thing Particle Board has over it is being incredibly lightweight. This one tiny difference unlocks a whole new range of uses that MDF would never be suitable for.
You might have noticed while browsing the Plyco store that we stock a Moisture Resistant Particle Board. The ability for it to be adapted into this variation is a huge plus for workers everywhere, as it gives you a strong choice of material to use in places like bathrooms, kitchens, and laundries, without breaking your budget.
Speaking of pricing, this is one of the greatest advantages of Particle Board. Due to the manufacturing process (which you can read about in-depth here) and the materials used in its creation, Particle Board is one of the cheapest options at Plyco. Everybody loves a saving, however, when it comes to building materials we often find that customers can be a little bit sceptical use something that doesn't really test out their price limit. With Particle Board, you never have to worry that the cheap price means cheap quality. This is a board that outperforms its price range every day of the week.
Particle Board used to create cafe walls by Pham Tuan Viet Architects.
Finally, we need to talk about Particle Boards's finishing capabilities. This is arguably the most important property in allowing it to be used in countless applications. With its regular appearance, most construction jobs aren't a problem. Unfortunately, while the team here at Plyco think it looks beautiful just the way it is, most people aren't going to want that standard look to be used in their furniture, cabinetry, or joinery. These factors are what make our Veneered Particle Board range so important. Rather than having a Construction Plywood face that can stand out like a sore thumb, we apply a beautiful architectural veneer that is so stunning nobody would ever know what is actually underneath.
We stock 9 different veneers in-house for our Particle Board, but if a particular veneer has happened to catch your eye and it's commercially available, Plyco will seek it out and apply it just for you!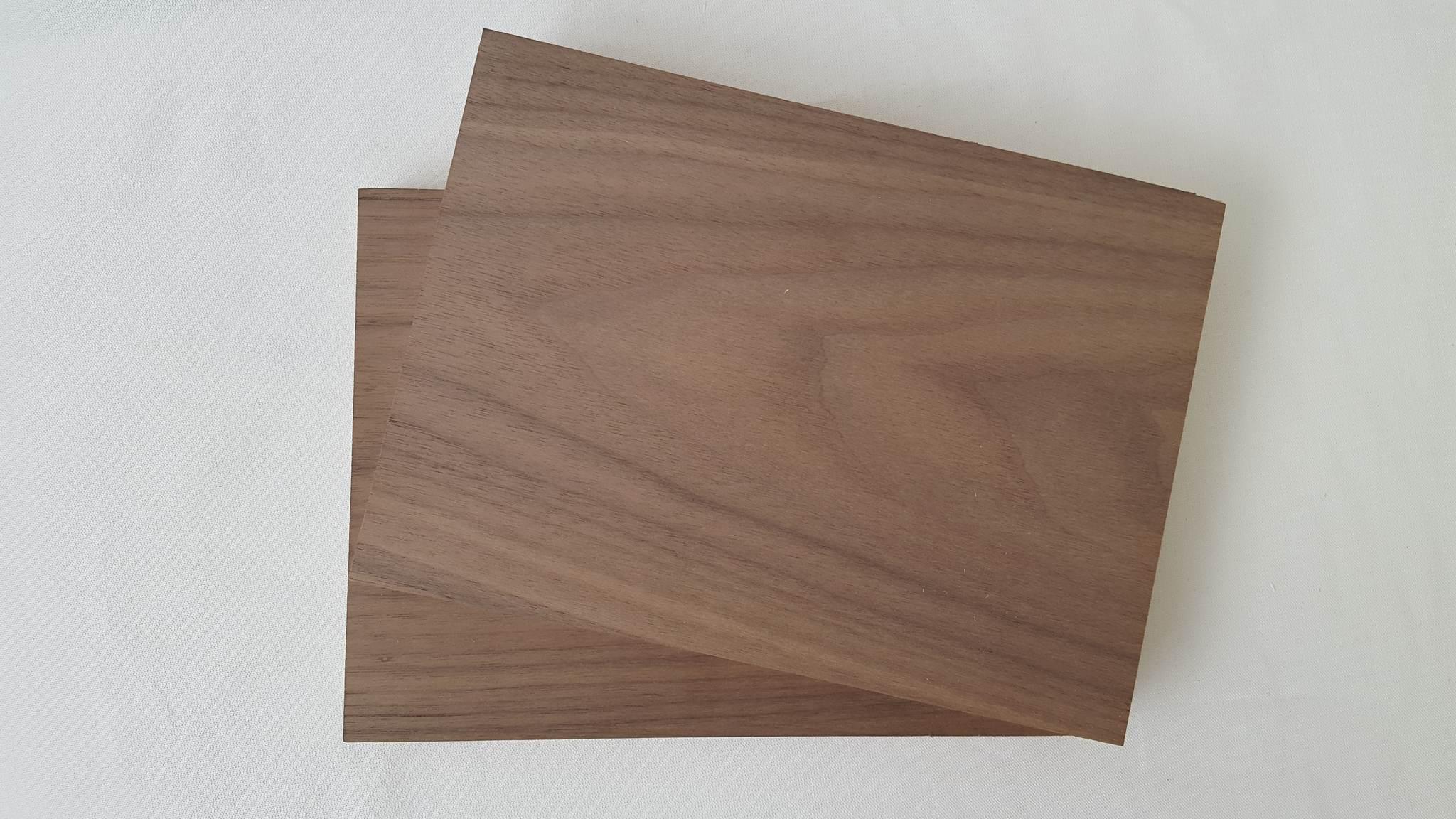 Plyco's American Walnut Veneered Particle Board.
It's no secret that we think the properties of Particle Board make it a truly special product that we stock. If you're feeling the same way you can head over to our online store where you can browse our entire range and buy Particle Board without ever having to lift a finger. If we've piqued your interest in this awesome all-rounder, feel free to check out some of our other products in our Guide to Particle Board. We've got in-depth looks at Veneered Particle Board Properties, and a comparison between Plyco's product and Bunnings Particle Board.